1977 Helix Star Wars Coloured Pencils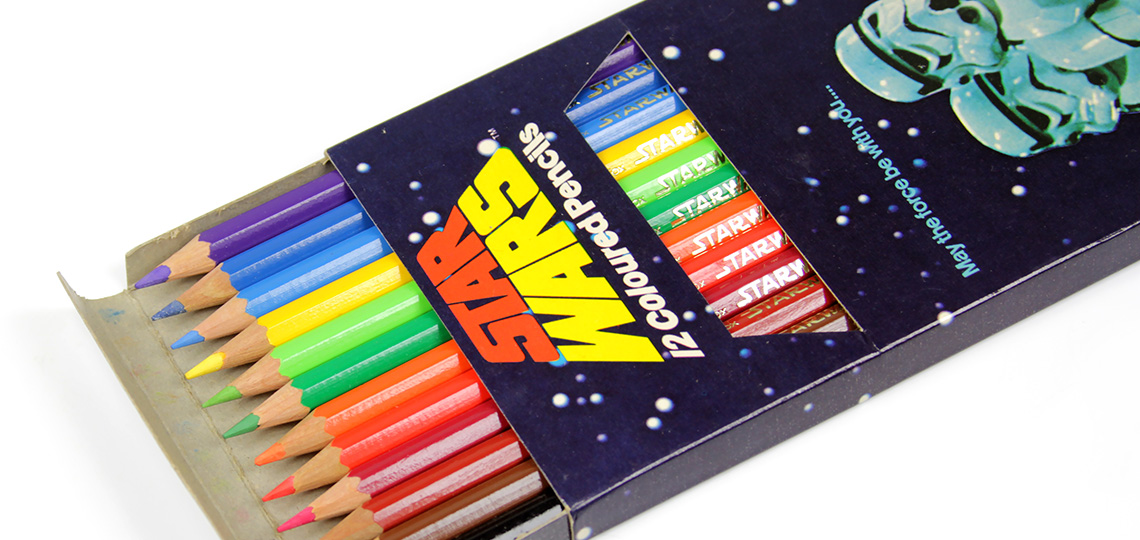 A number of different Star Wars-themed stationery items from UK company Helix International were available in New Zealand in the late '70s (mainly 1978). Over time, a few items or sets in particular have become quite rare and sought after, particularly if still in an unused state. This set of 12 coloured pencils, for instance, has been seen to fetch between NZ$500-900 if in completed mint condition.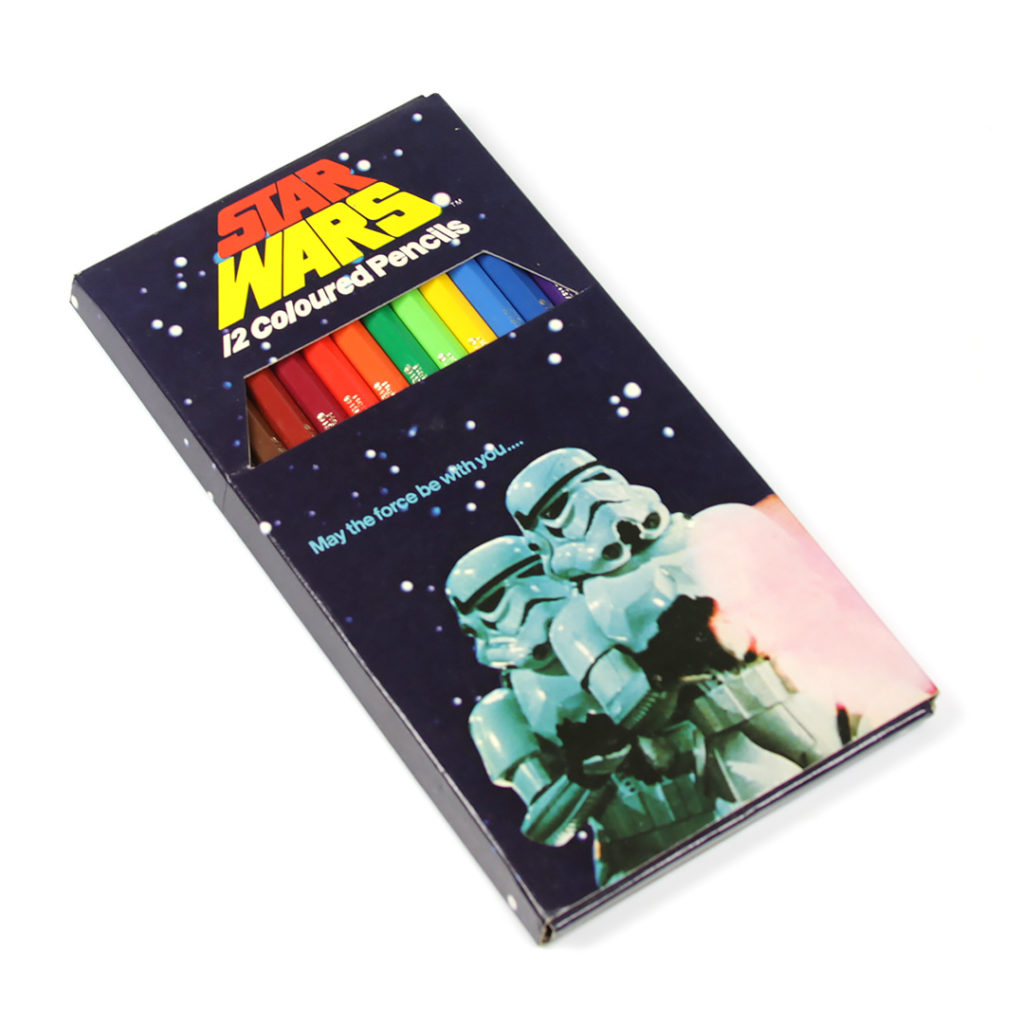 Each pencil in the set bears the Star Wars logo in a gold print, as well as the iconic "May the force be with you" phrase, Helix International branding, and a Twentieth Century Fox 1977 copyright imprint.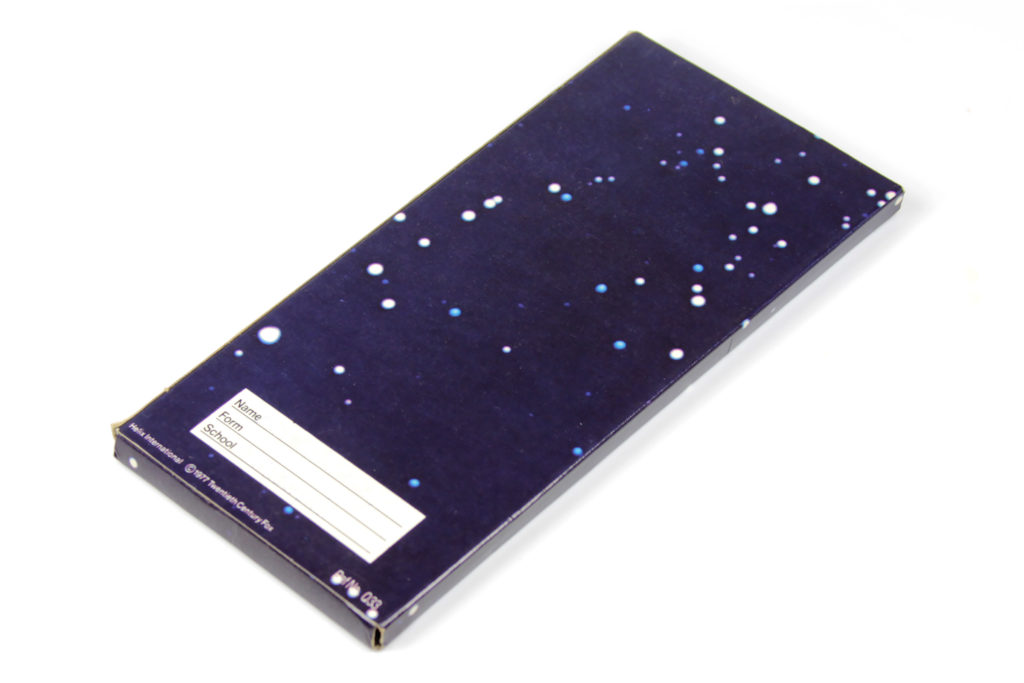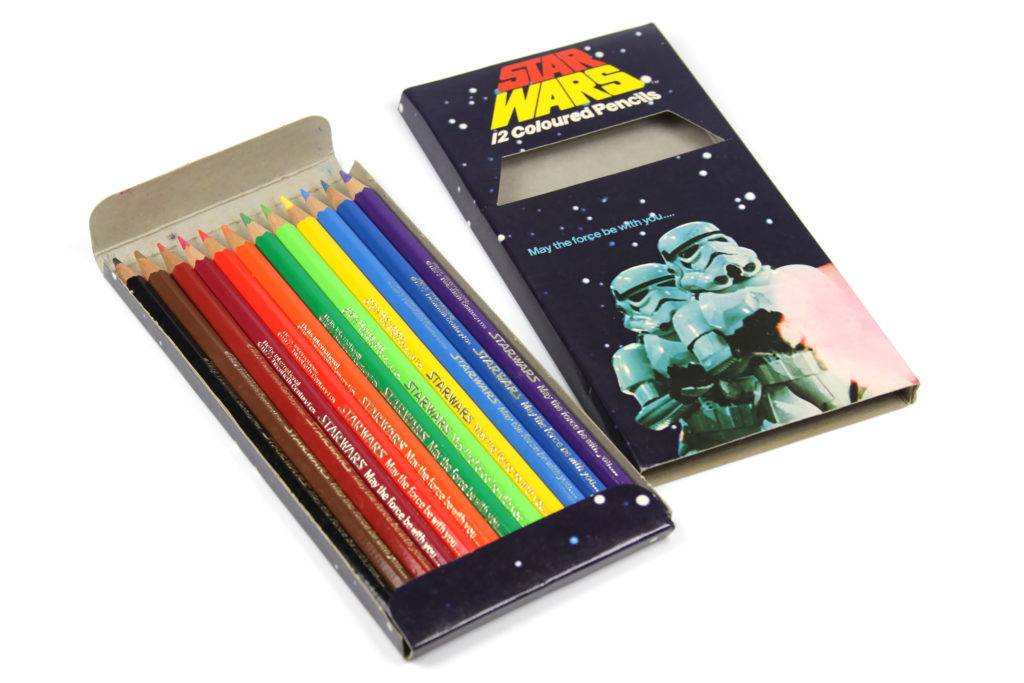 A number of the Helix International products shared common design elements, such as the red and yellow Star Wars logo, and the dark blue starscape behind the classic heroes and villain characters. I really like the overall aesthetics of these items, and combined with the nostalgia of owning a number of these during my early school years, consider them amongst my favourite vintage collectibles.