Matt's Costumes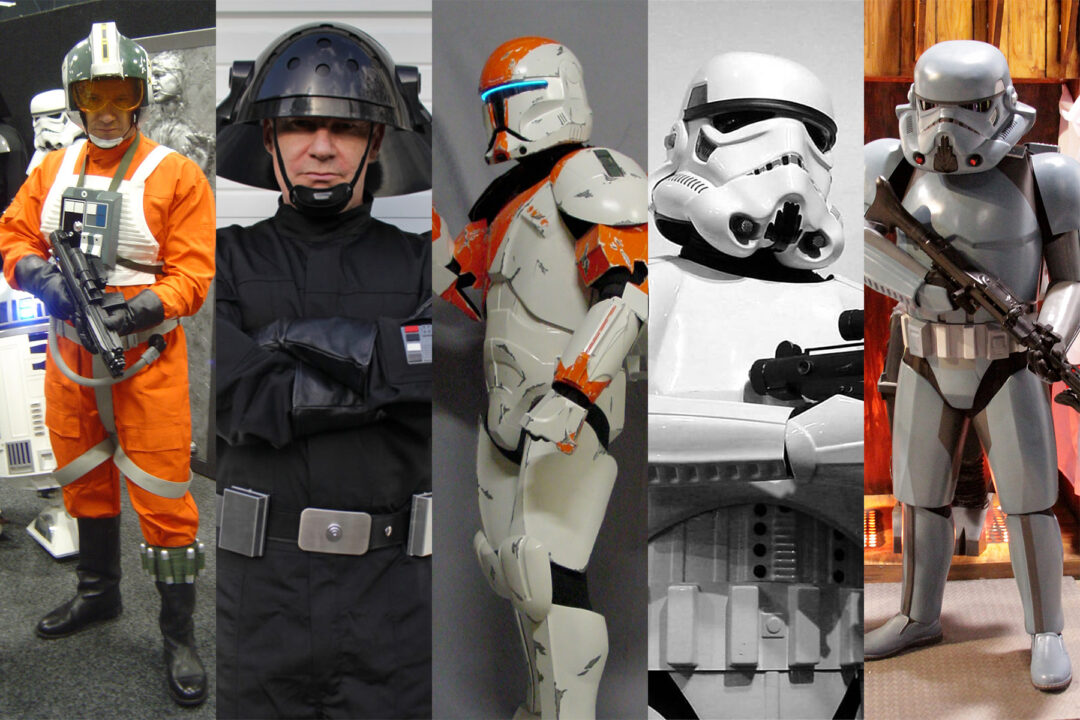 My passion for costuming started when I joined the 501st Legion Star Wars costuming club with a set of Original Trilogy (A New Hope) stormtrooper armour in October of 2001. In terms of public appearances, I became significantly more motivated to troop in official events after Kristy and I attended the Star Wars Celebration convention in Indianapolis in 2005.
Over the years my collection of costumes has grown, including screen-used pieces and complete ensembles from The Chronicles of Riddick (including Riddick's costumes, as worn by Vin Diesel), and spartan armor from 300. I have, of course, expanded my range of Star Wars costumes, including favourites like Boss aka RC-1138 Republic Commando armour, and am continually working on adding a good few more characters and variants.
Along the way, I've entered a few costumes into competitions as well. In 2007, Kristy and I won the Best-in-Show award in the Auckland Armageddon Expo cosplay competition with our Joker and Harley Quinn costumes – so much fun working together on a fun project that ended up receiving an award. The following year, 2008, I entered my Spartan costume in the Wellington Armageddon as a pair with a fellow 501st Legion member, and happened to win Best-in-Show for a second time.