Varykino
The name Varykino comes from Star Wars Episode II – the Naboo Lake Retreat is called Varykino, first mentioned in the Episode II Visual Guide book (published in 2002). While not said in the film, the name Varykino holds special significance for us, as we got engaged at the real world filming location – Villa Balbianello, in Italy. This is where Anakin and Padme' first kiss, and are later married – it is a wonderful place to visit in person.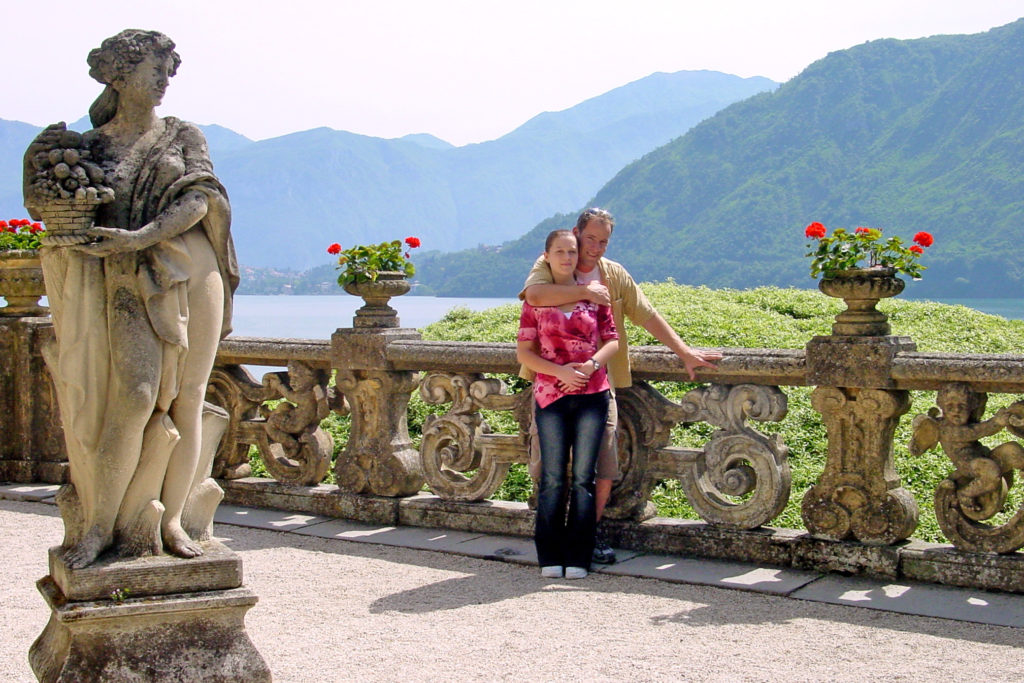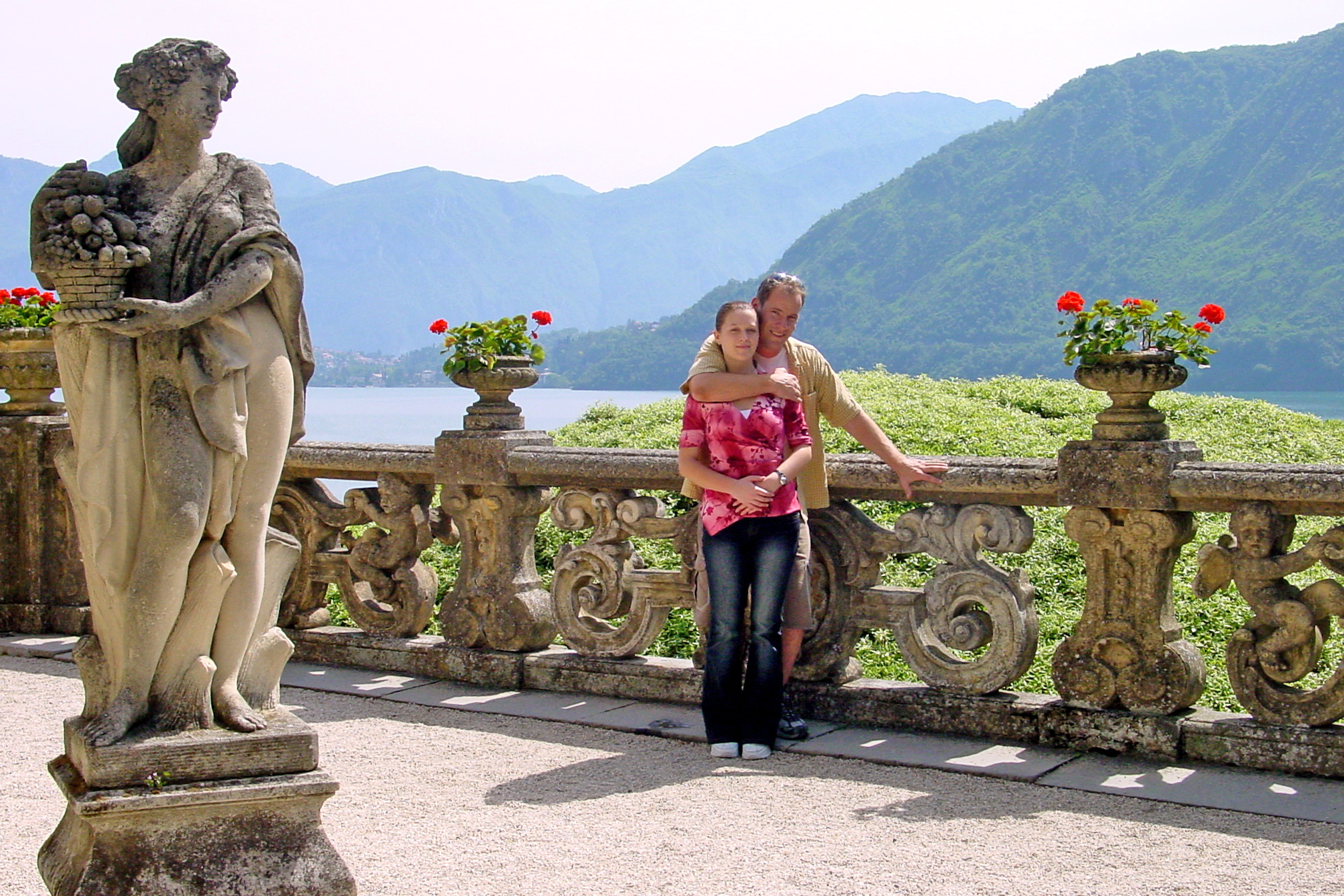 One of the most prominent appearances of the name Varykino is in the Star Wars Fact Files. Issue #49 features a two-page spread about the Naboo lakeside retreat, and even includes a photo from the filming location in Italy.
The Inside The Worlds of Star Wars: Attack of the Clones book from Dorling Kindersley also describes the Varykino location in its section on Naboo retreats.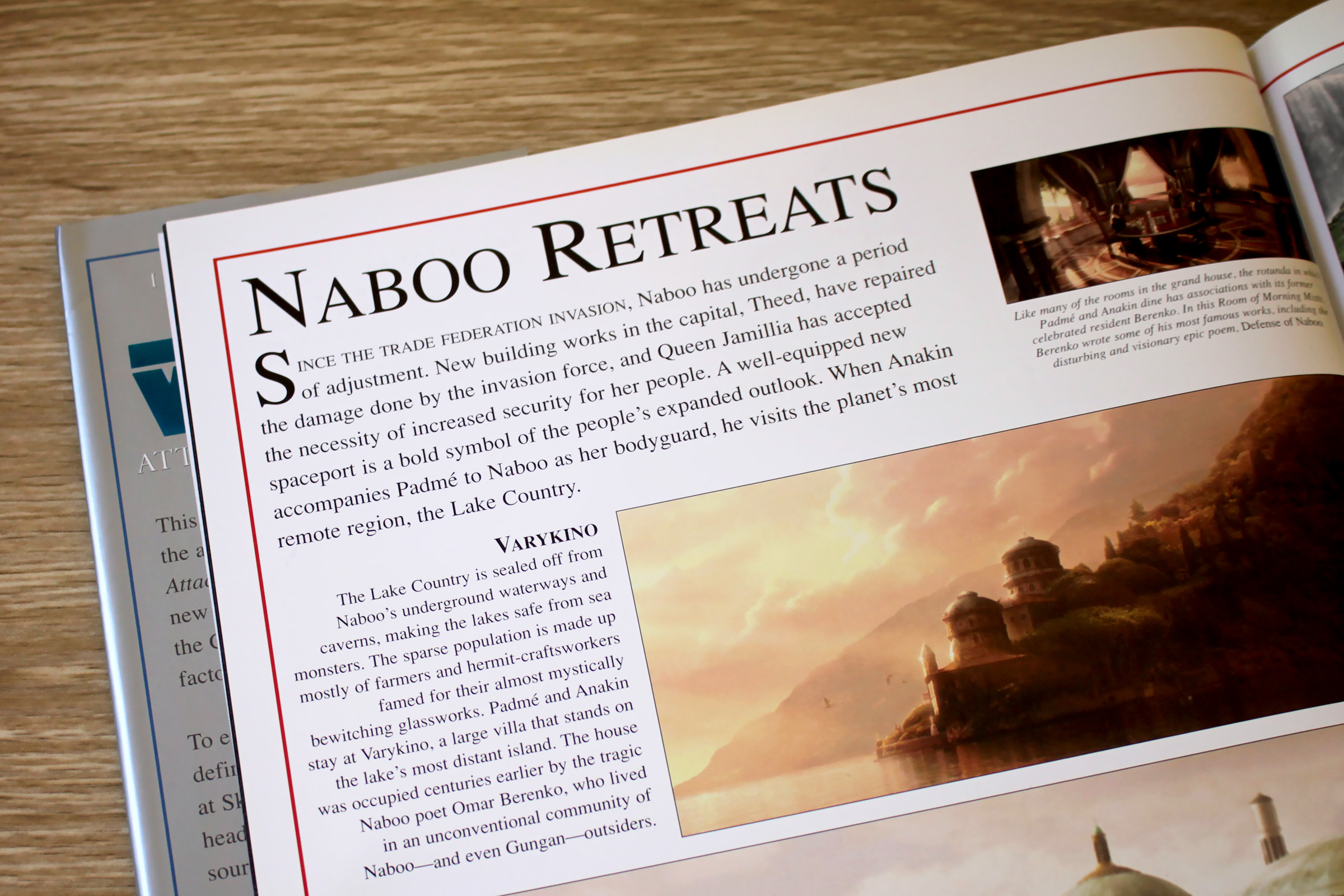 Check out our video from our trip to Villa Balbianello in 2006 –