A Yavin 4 Celebration Figure to Celebrate the New Year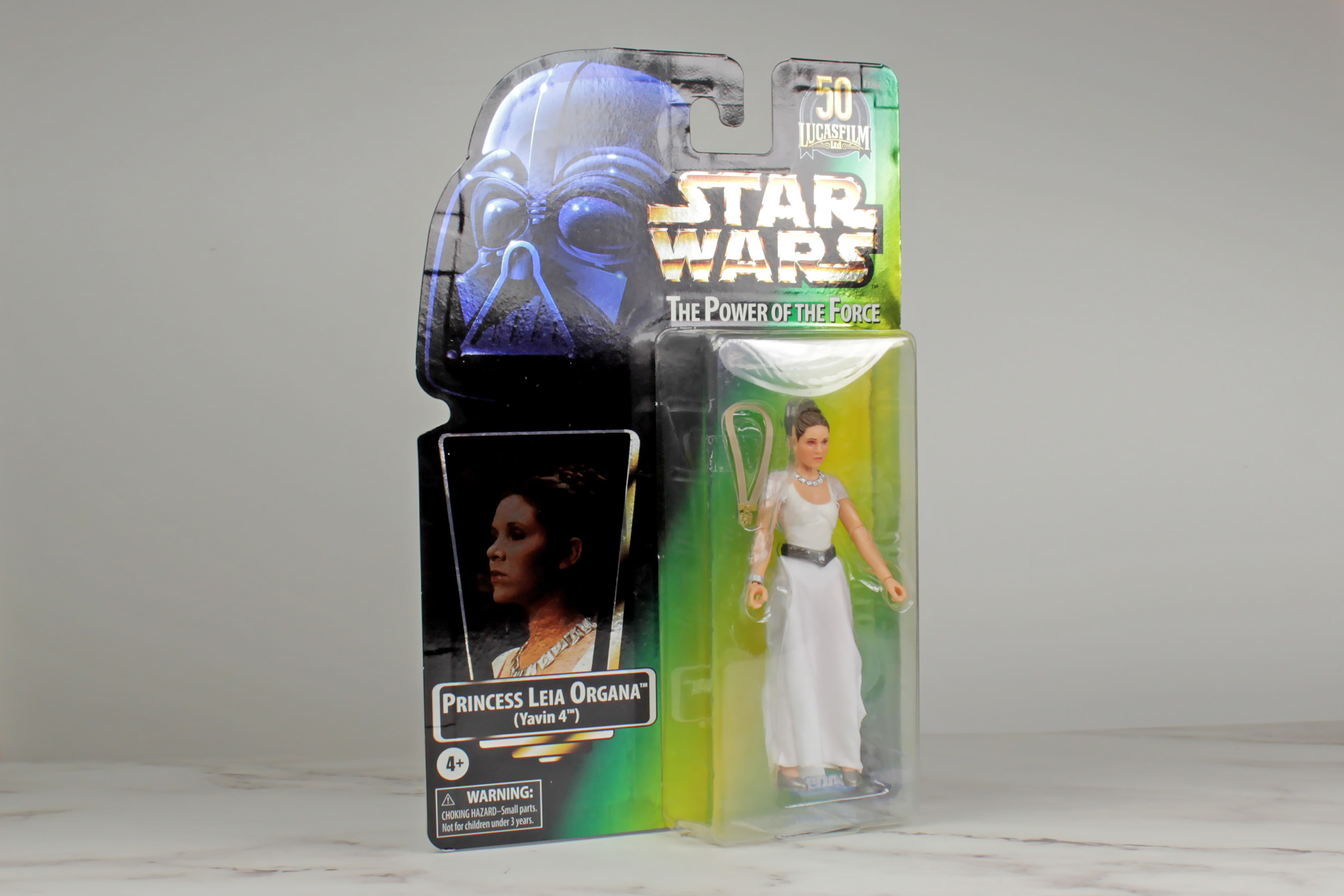 We just recently were lucky to get this POTF2 nostalgia version of the Black Series 6″ Yavin Celebration Ceremony Princess Leia – a celebratory figure to celebrate the new year!
The packaging is a recreation of the POTF2 "green beam" packaging that was used for 3.75″ figures in the late 1990s. Back then, in that smaller scale, the Ceremonial Dress Princess Leia was released on a card with the FlashBack photo (the small plastic-framed image that would change from Leia to Padme Amidala with the pull of a tab), and also with a soft-goods cape partnered with Luke Skywalker in his Yavin 4 celebration garb (part of the Princess Leia Collection of 4 different 2-packs). This modern 6″ Black Series version of the figure has a foil finish to the cardback and bears the Lucasfilm 50th Anniversary logo in the top right corner.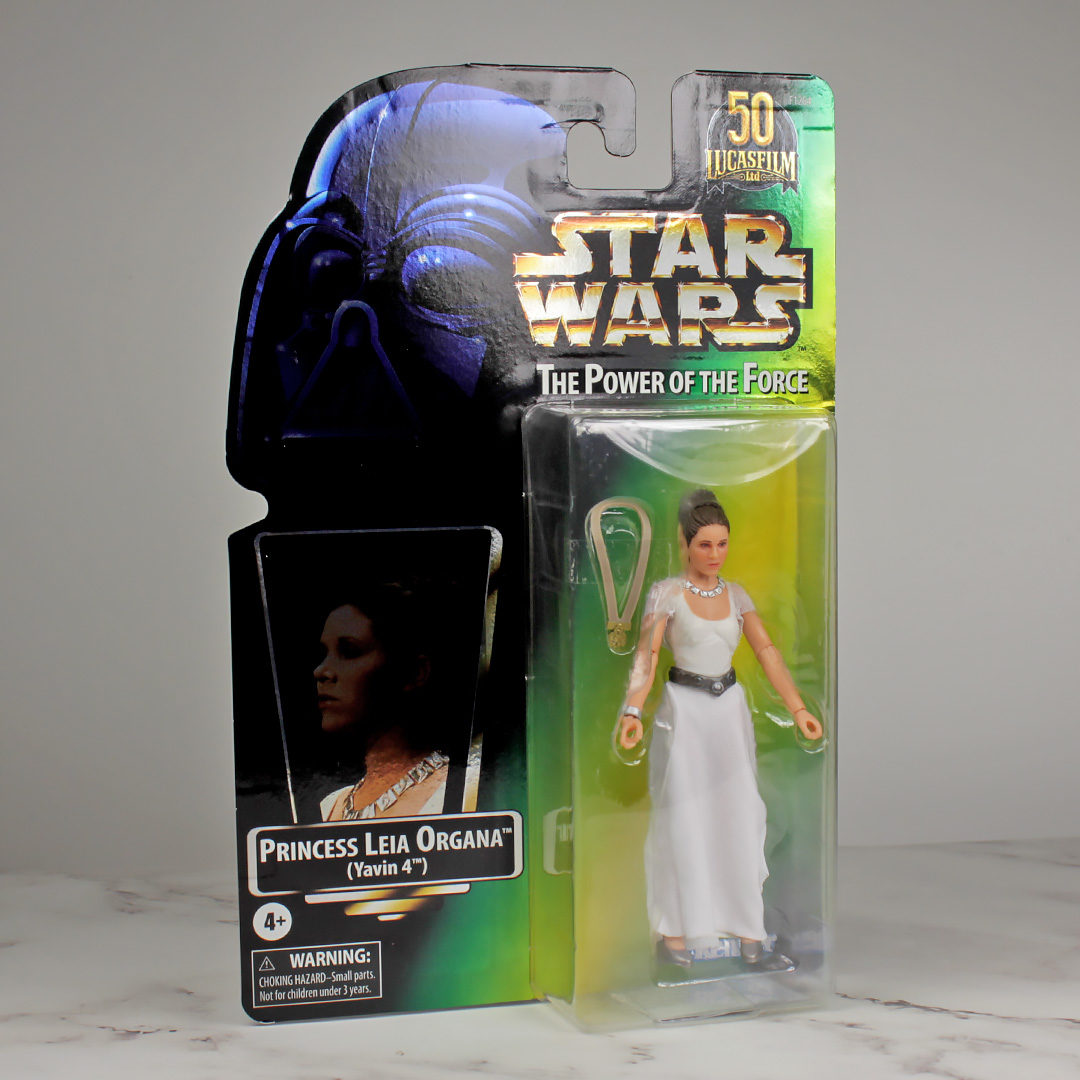 Leia comes with fabric components to her outfit, and a Yavin Ceremony Medal. The collectible was a Hasbro Pulse exclusive, originally scheduled to ship in February of 2022, but bought forward by nearly a couple of months in the end. This version of the Princess Leia figure will also ship in standard/current Black Series packaging in Feb/March 2022. We may hunt down a version in the standard packaging too, in order to open and display this great rendition of Princess Leia as seen in A New Hope, because we'll definitely be keeping this POTF2 iteration on the exclusive cardback.