Auckland Armageddon Expo 2018 – Shopping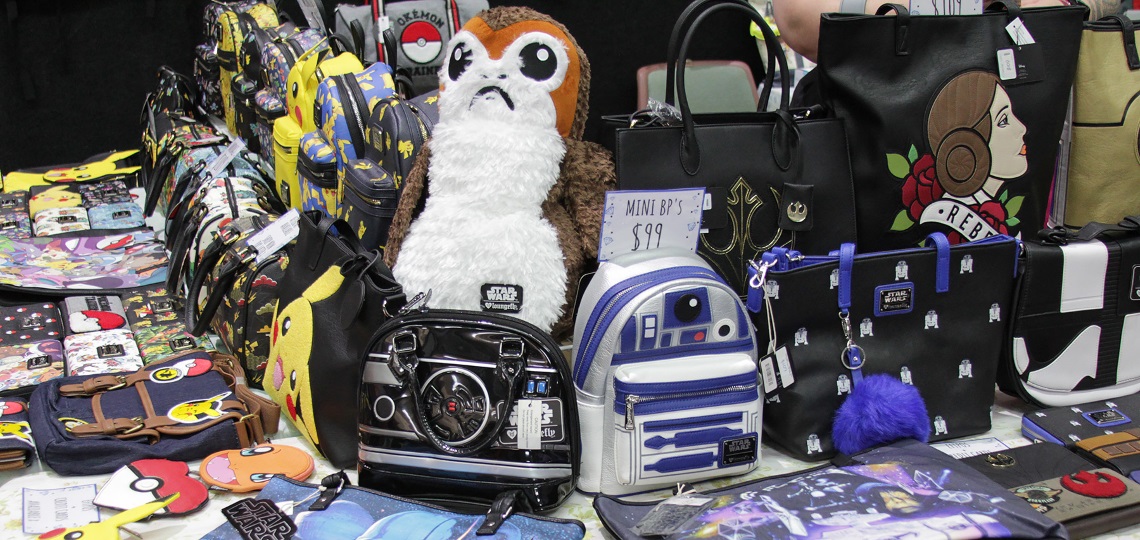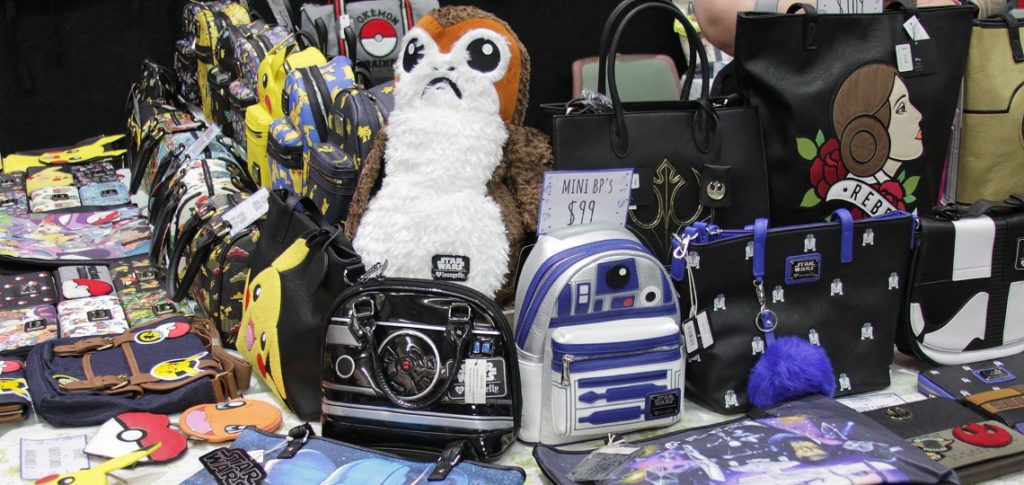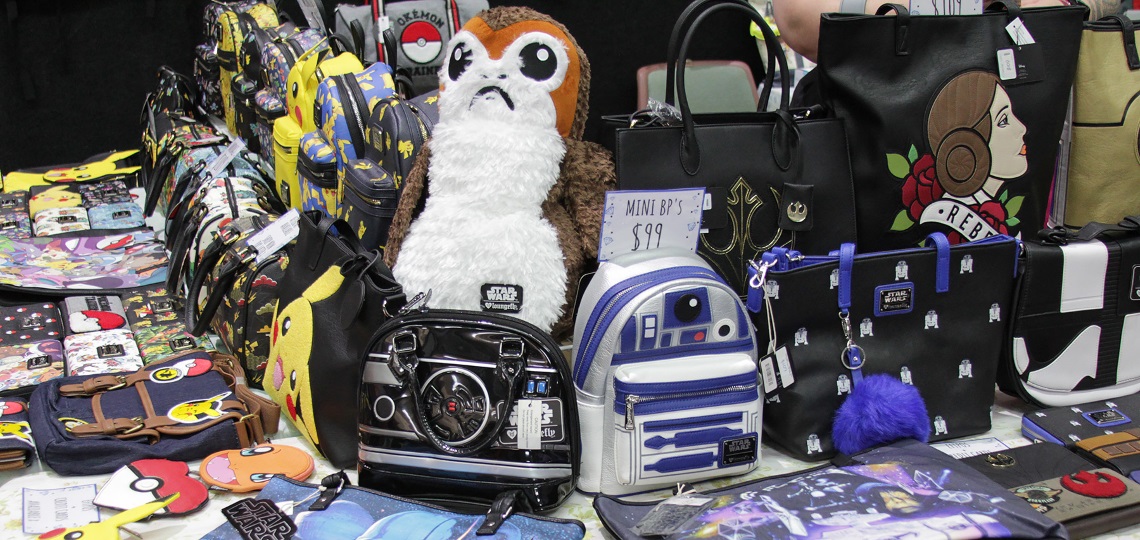 As usual, we were on the hunt for Star Wars products at Armageddon Expo Auckland – and we were not disappointed! There was a fantastic array of items to browse – action figures, handbags, t-shirts, door mats, 12″ figures, jewelry, artwork, and more!
With the new Star Wars films and television series, we have definitely see more Star Wars licensed products available locally in New Zealand. Obviously Star Wars is only one of many different fandoms represented at Armageddon, but it was great to see just how much Star Wars stuff there was to buy! Not just the usual action figures that are available in stores already, but a variety of artwork and fan crafted items – as well as some fantastic sale deals!
There have been a few years in the past where I have come home from Armageddon having never opened my wallet, there just wasn't anything I wanted – not so this year! So much great stuff – I had to pick up quite a few business cards to check out stores online after the event as well. I am really looking forward to checking out all the booths at next years event.
Gallery: Auckland Armageddon Expo 2018 – Shopping