Black Series 6″ General Leia Action Figure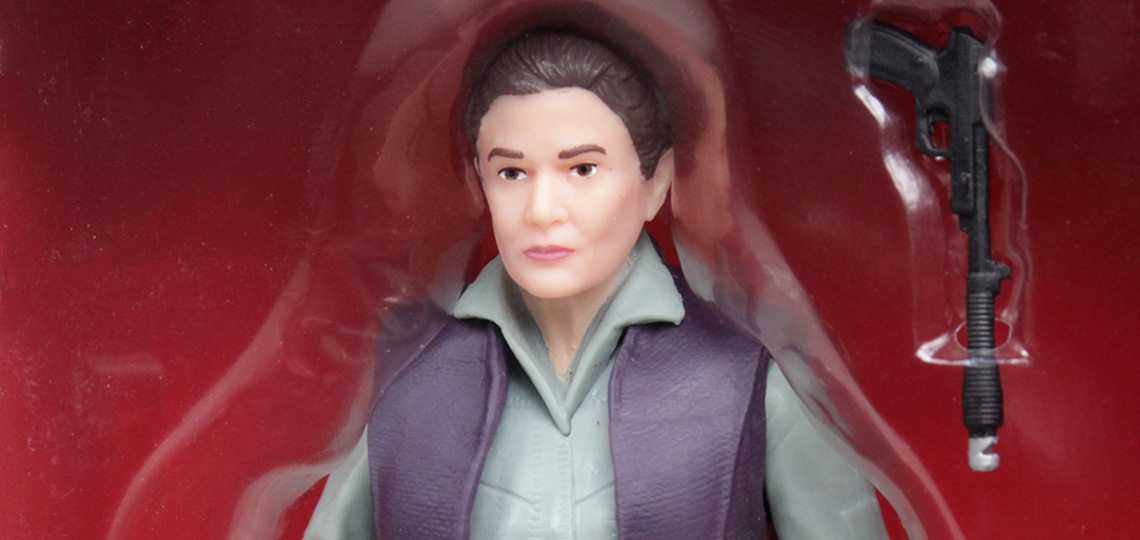 I am so happy to finally add this General Leia Organa Black Series 6″ figure to my collection. Months and months went by after her release, and she hadn't turned up in New Zealand, so I added her to my list of collectibles to track down online someday.
Then all of a sudden, a local toy stockist had a massive clear-out of Star Wars toys at ridiculously low prices – and there she was! I was so happy I had waited, so instead of paying more-than-retail to buy her from overseas, I grabbed her for the low price of $1.97.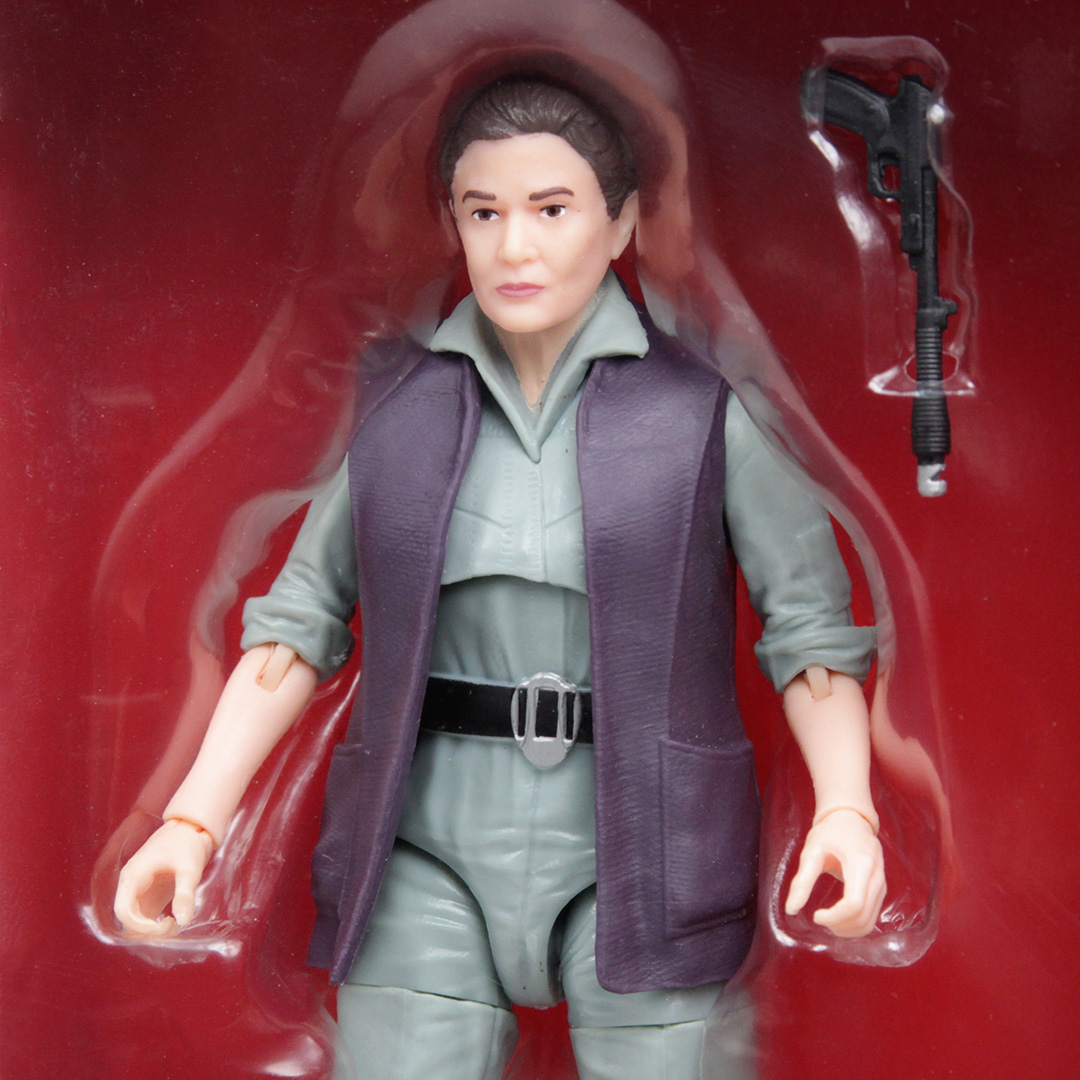 I am not a completionist when it comes to the Black Series 6″ collection (we prefer to focus on 4″ figures), but of course I like to collect female character figures, with Leia as a main focus (alongside Padme' and Rey). I don't have many General Leia toys, compared to Princess Leia toys, so it's nice to have this figure alongside my Black Series ANH Leia.
While I usually open my Star Wars 4″ action figures, I find myself keeping most of my Black Series 6″ figures in their boxes. There have been a few that I've opened – mostly because they were on clearance with rather crumpled boxes. Even though this figure was on clearance, the box is in pretty good condition, which was a nice bonus.