Black Series 6″ IG-88 Action Figure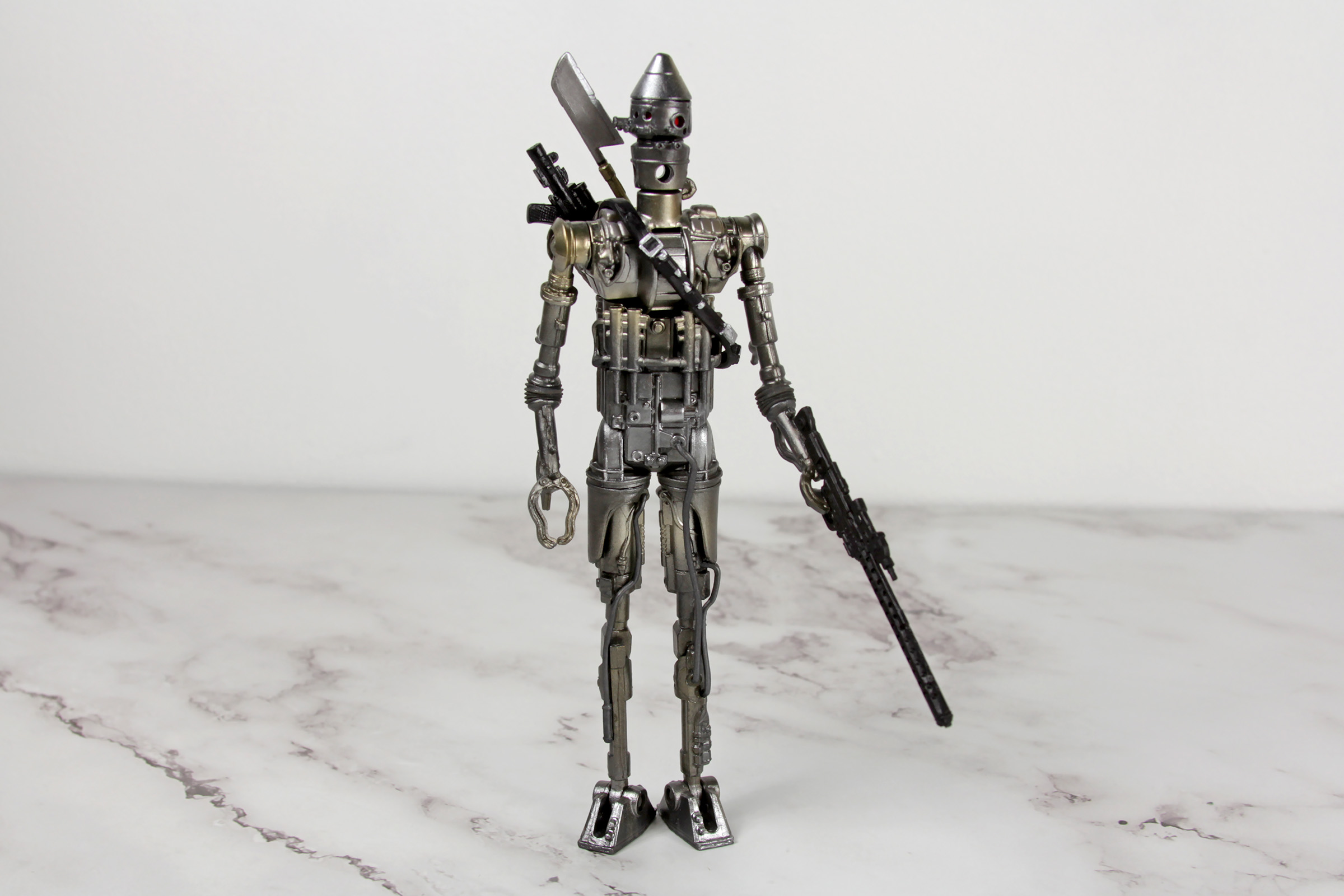 This Black Series 6″ IG-88, from Hasbro's bubble-carded Archive line, was a recent birthday present, and is a very welcomed addition to my IG-88 focus mini-collection.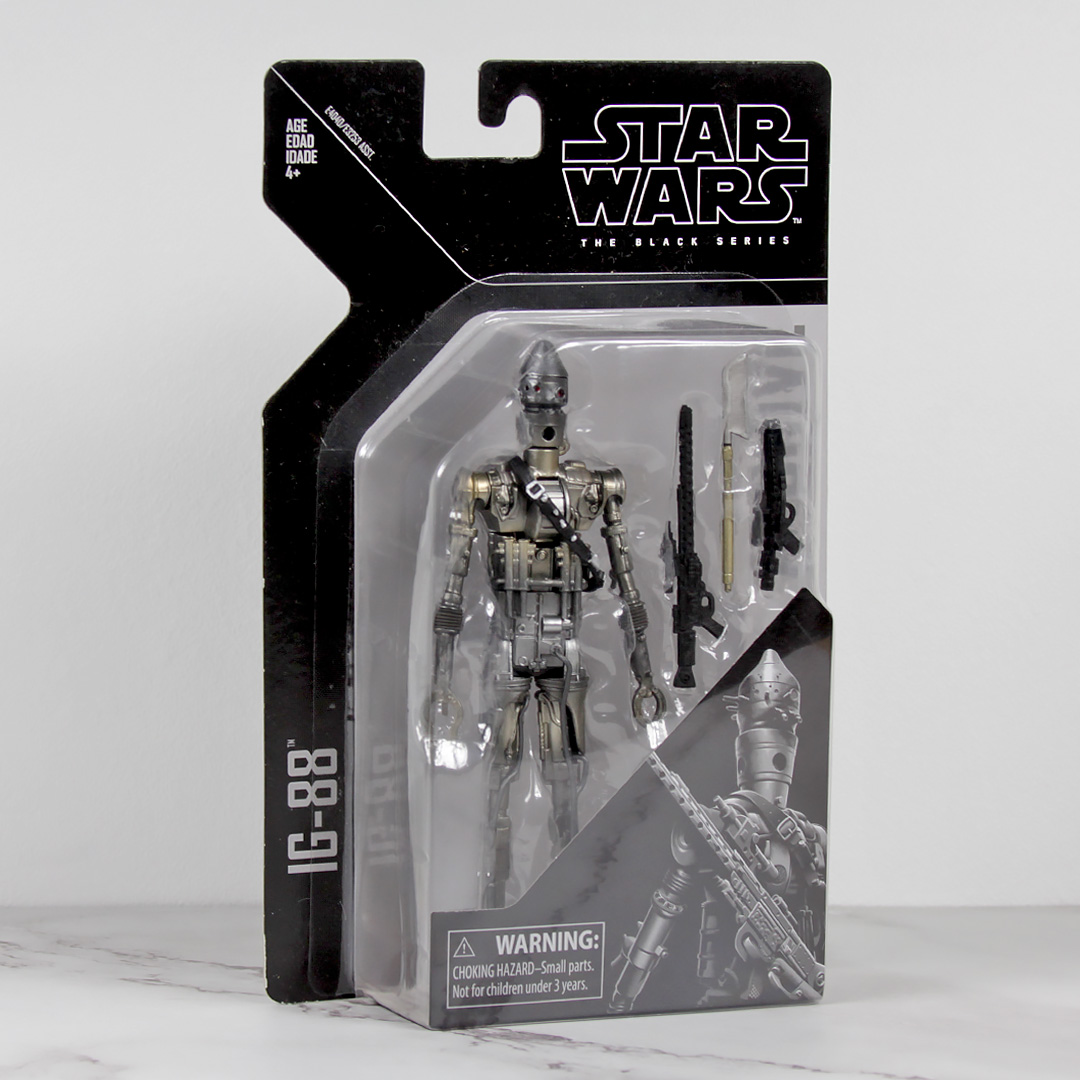 Although some might argue that he is a little short compared to other 6″ scale figures, I really like this guy (I'm biased towards the character though). He's got great articulation, and crazy level of detail with his various canisters, hoses, pipes and overall scary mechanical visage. The paint apps are simple but nice, and the shiny silver effects of his paint-work photographs really well.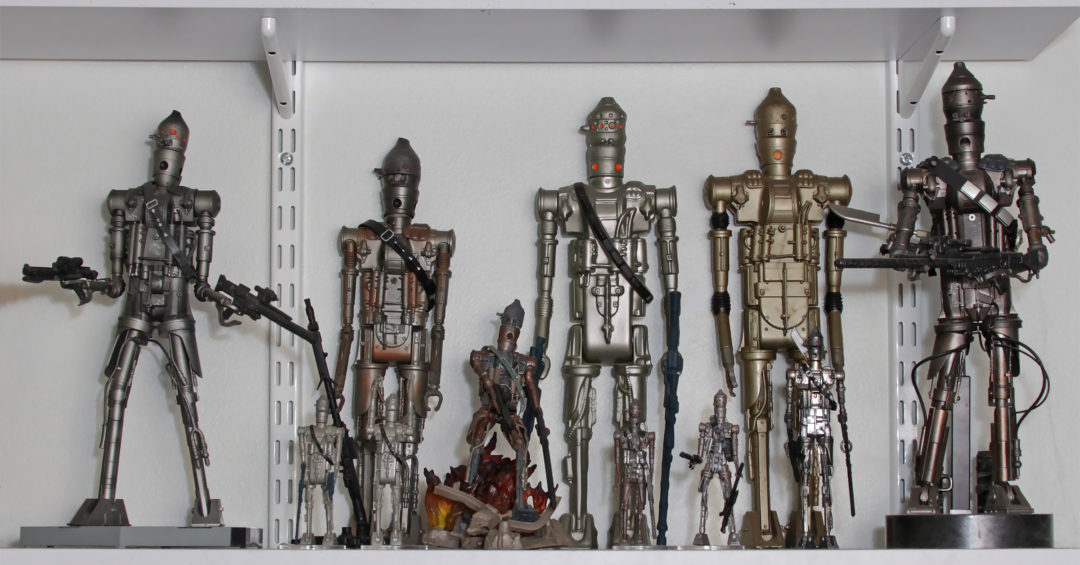 With the level of exposure that IG-11 has given to this series of droids in The Mandalorian, my appreciation for the original assassin/bounty hunter has increased even more.