Black Series TFA Princess Leia 3.75″ Action Figure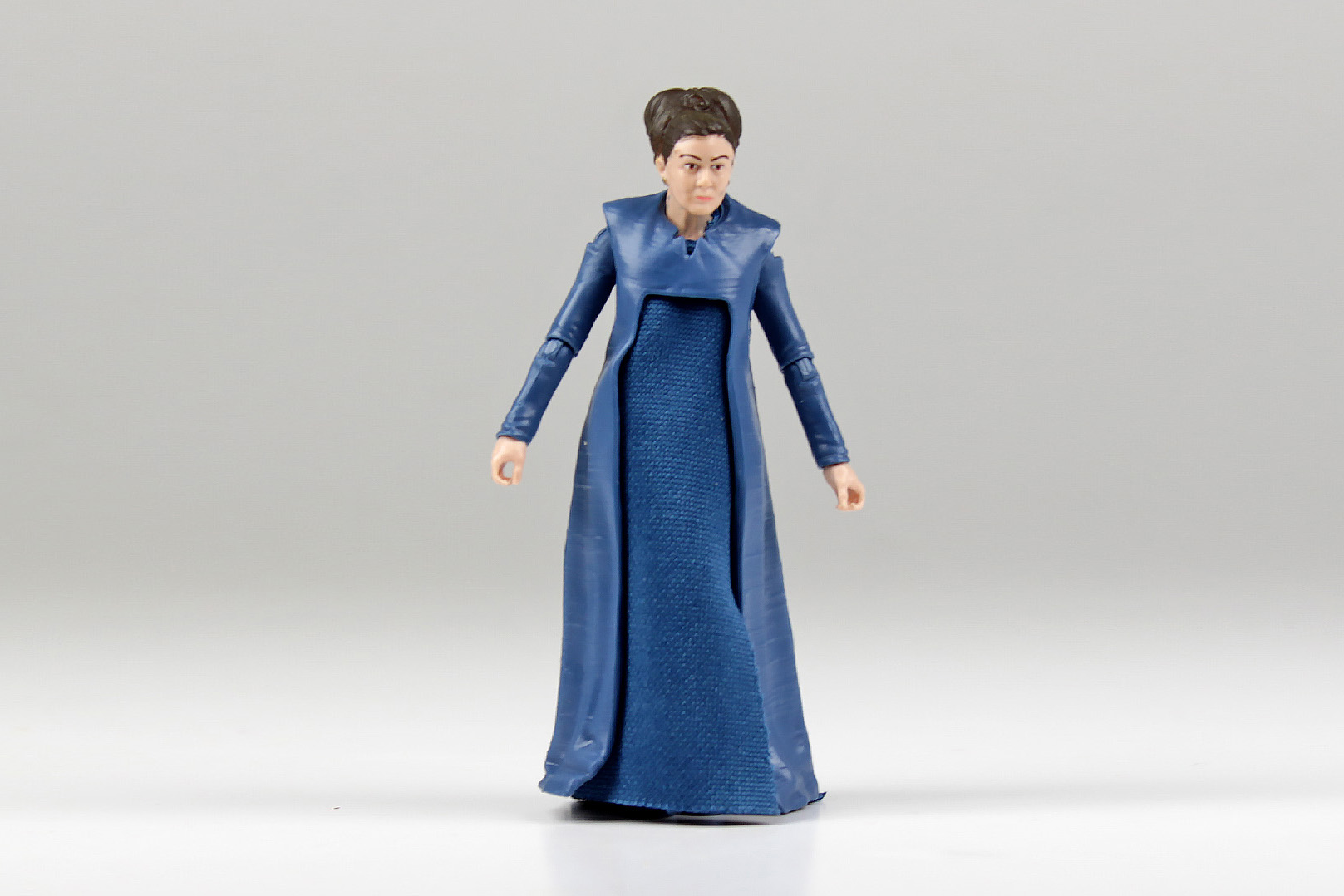 Today's Star Wars collectible is the Hasbro The Force Awakens Princess Leia Organa action figure from 'The Black Series' 3.75″ line. This particular line was never stocked locally, and was later abandoned in favour of the more popular 'The Vintage Collection' carded series. So, I had to source this figure from ebay to add her to my Leia collection.
It is interesting that Hasbro labeled this figure as "Princess Leia Organa" rather than General Leia Organa as she is referred to in the sequel trilogy. She is also a fairly unique Star Wars action figure in that she comes with zero accessories. Years ago, Kenner/Hasbro would give just about every figure something to hold for kids to play with, but The Black Series line is designed for collectors, who don't need random accessories that don't match up to on-screen scenes.
To be honest, the sculpt on this figure doesn't really stand up well next to the other General Leia figure I have. I appreciate Hasbro creating a Leia figure that was only in a brief non-action scene (there are still heaps of Padme' Amidala figures I wish they would make to represent all her outfits…) but it's not their best work. I do like the soft goods fabric dress, but her articulated legs underneath fight against the back of the plastic overcoat and make her hard to pose well. She stands a little better with a stand, but not as well as the other General Leia figure seen here.