C'ai Threnalli 3.75″ Action Figure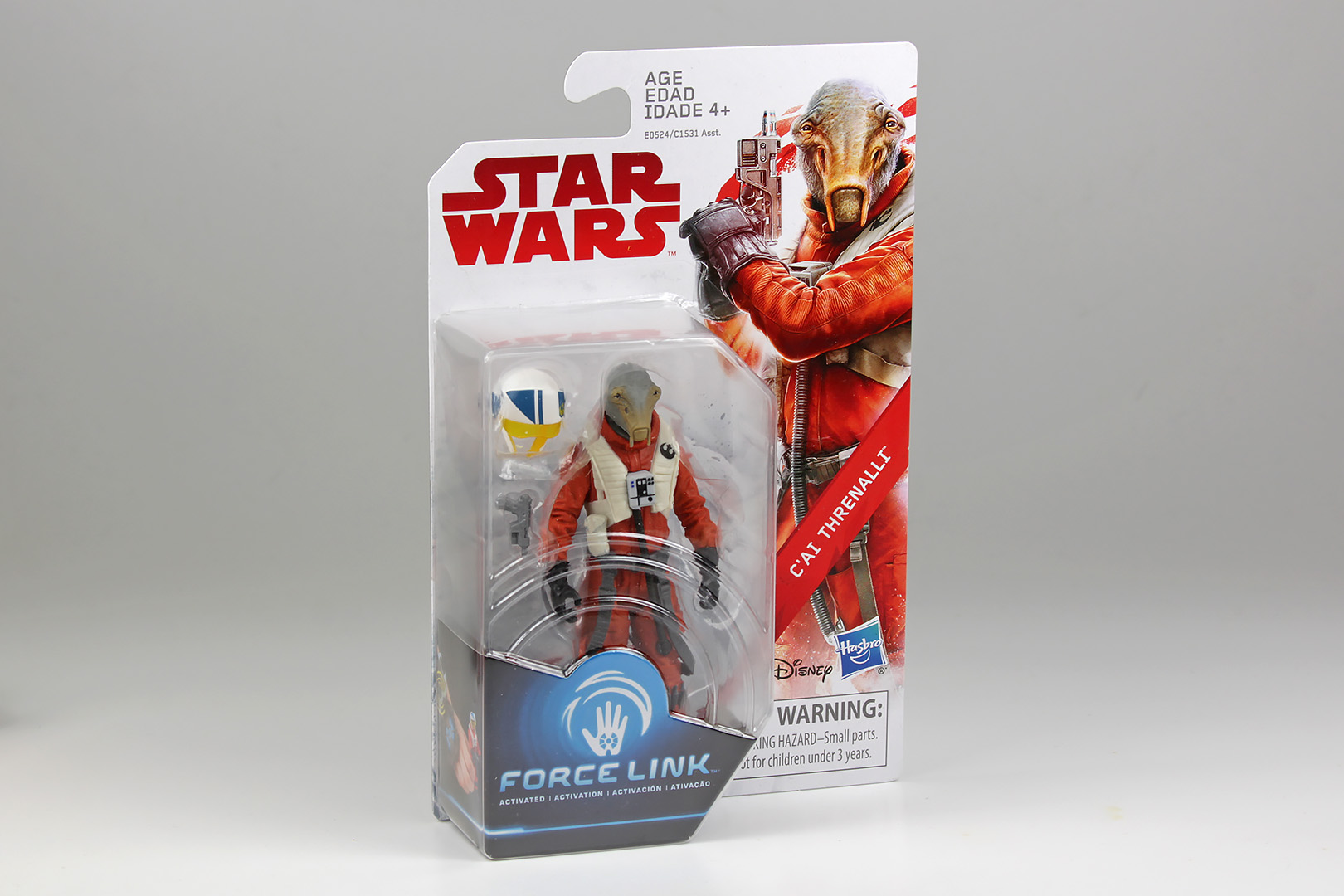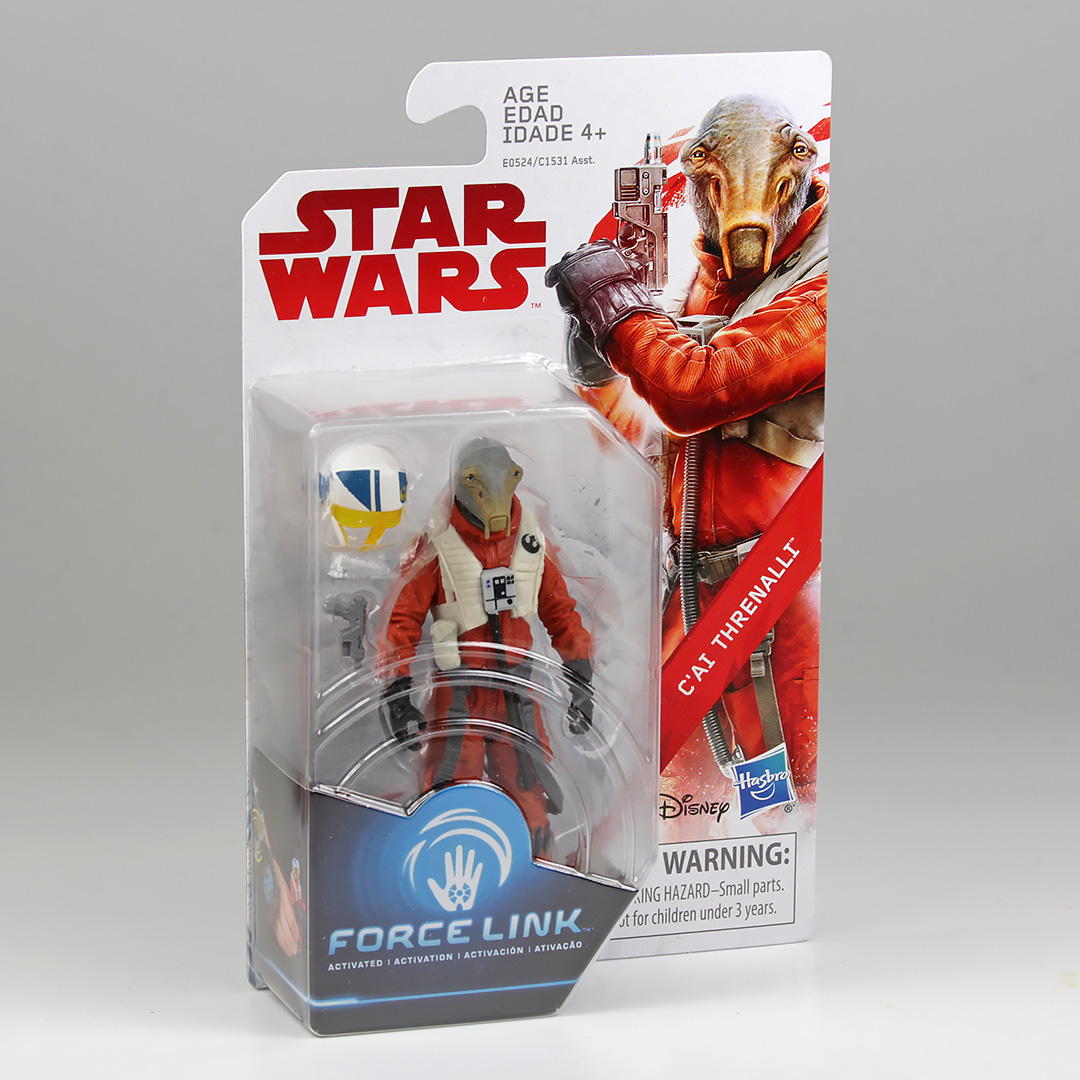 The C'ai Threnalli action figure was an Entertainment Earth exclusive release in the US, but showed up at other retailers around the world, including being heavily discounted at branches of The Warehouse in New Zealand. As well as being on reduced in price, C'ai was part of a buy-one-get-one-half-price sale locally, meaning we were able to grab him for something like $5. There were plenty on the shelves too.
The Force Link figures from The Last Jedi feature significantly upgraded sculpting from their The Force Awakens counterparts, as can be seen in the comparison with X-Wing Pilot Ello Asty below. Although sometimes referred to as 5 point-of-articulation figures, C'ai also has articulated ankles, which allow him to be posed in a more natural standing stance. His removable helmet also features a translucent visor.