Cassian Andor – Summer Convention Pop! Vinyl Figure 534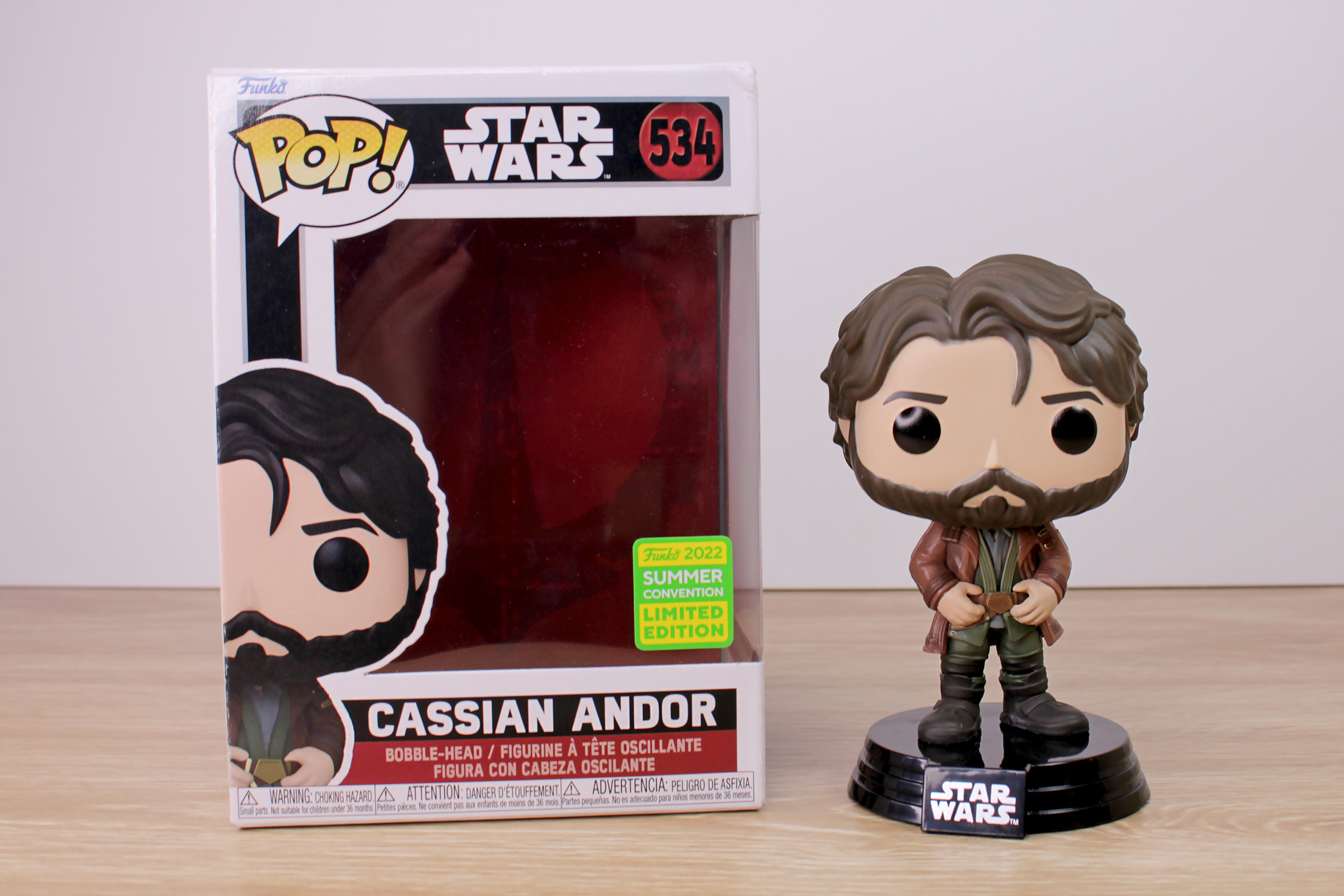 Today's unboxing and review features the Funko Pop! Vinyl Cassian Andor figure. One of the very first items of Andor branded merchandise available locally, it is fitting that it features the title character, Andor himself.
We really enjoyed Rogue One, so of course we are very excited for the upcoming Andor series, but in this modern era of Star Wars it can be quite rare to get much if any merchandise in hand before a series or film releases, so this figure is especially exciting to get this early!
Check out my unboxing video –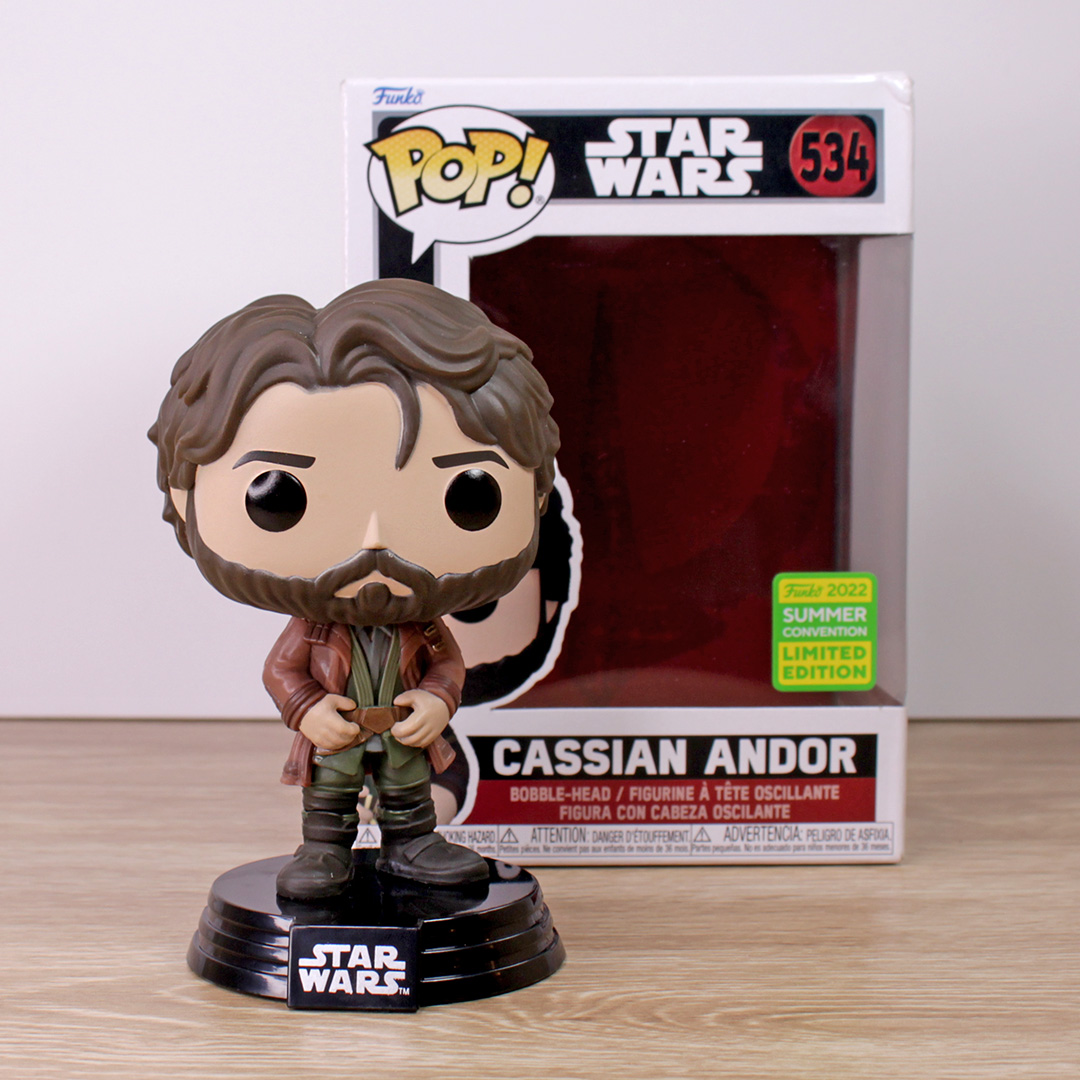 This particular Funko Pop! Vinyl is marked as a ' 2022 Summer Convention Limited Edition' as noted by the green sticker on the front. Here in New Zealand, most US exclusives are available from our regular Funko retailers, sometimes $1 or $2 more than a standard pop vinyl, but totally worth it.
The figure depicts Cassian Andor as seen in the Andor series from Disney +. The pose isn't anything too exciting, he's not holding a weapon or item, but then I suppose that gives Funko lots of room for variant versions down the line after the series has finished airing.
I like the tussled hair and beard sculpt – sometimes it's hard to make a regular person look distinctive or recognisable when rendered in the stylistic Funko design, but I feel like this does a good job of looking like the actor Diego Luna.
It's fun to be able to add our first piece of Andor series merchandise to our collection. To be honest, there wasn't as much Rogue One merchandise available locally as we would have liked, so it's great to be able to get this figure from our usual local store.
I hope this is the first of many Andor figures from Funko – I especially need lots of Mon Mothma figures!