Cosbaby Rey Bobble-Head Figure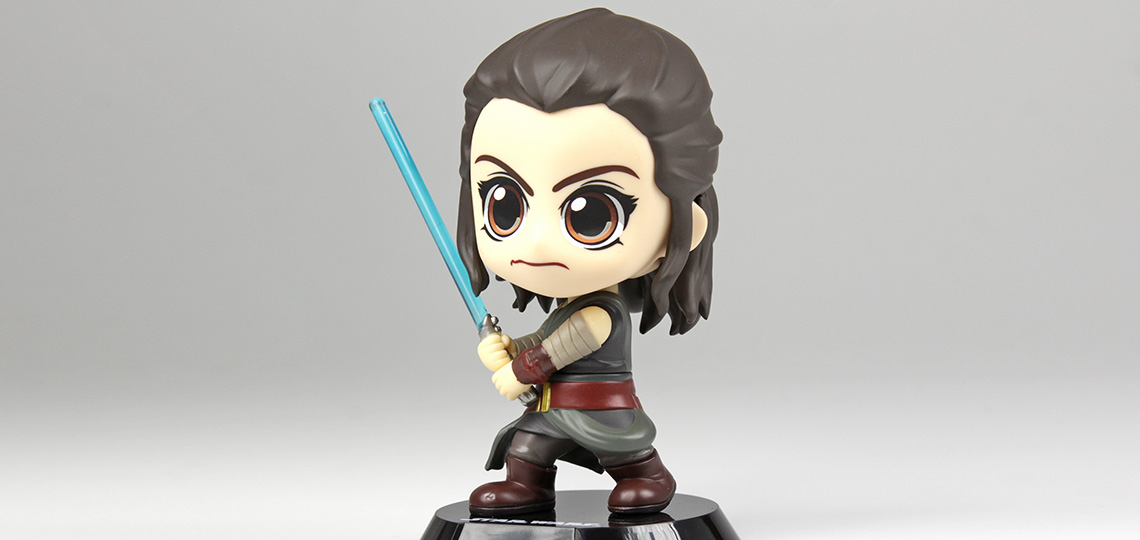 This Hot Toys Cosbaby figure features Rey with lightsaber, as seen in The Last Jedi.
Thanks in part to the popularity of Funko Pop! Vinyl figures, there has been a huge increase in the range of cute, smaller scale collectible figures in recent years. This Cosbaby Rey figure by Hot Toys is a great example, with the same bobble-head action and round black base as Pop! Vinyl figures (and at just under 10cm, she's pretty much the same height too).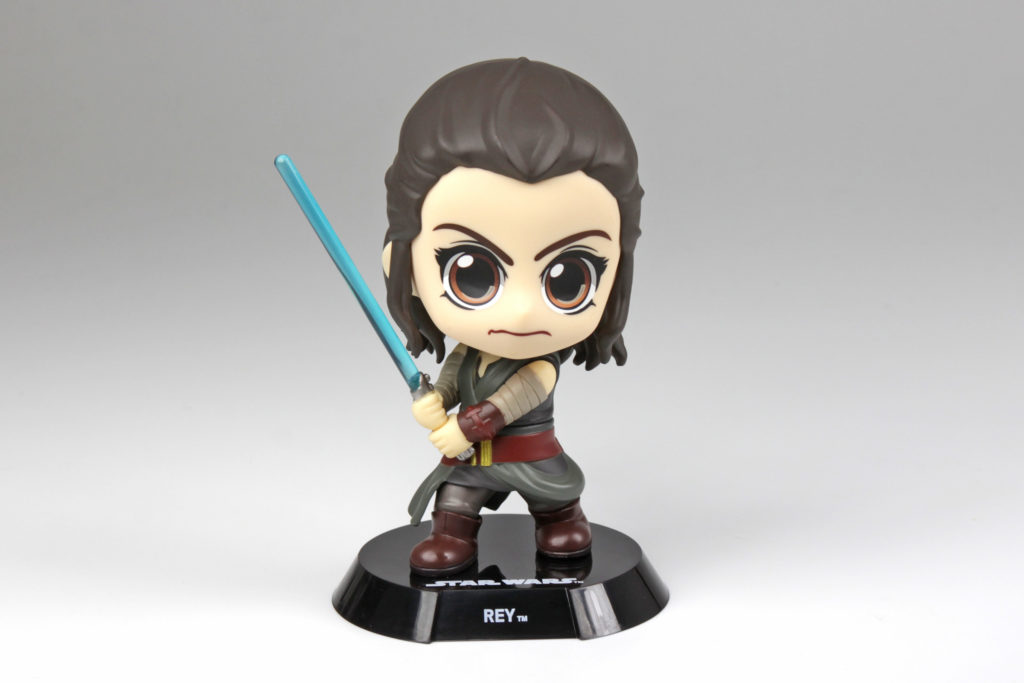 Of course this Cosbaby design has more expressive facial features than the black eyes of Pop! Vinyl figures, which really adds to the action pose. Another point of difference – this figure is attached to the base, so she can't be removed like the Funko figures can.
This figure was a great find at our local Armageddon Expo convention in Auckland last year – usually we source our collectibles online, so it's exciting to find something for a great price, and with no additional shipping cost!