Darth Revan Statue by Gentle Giant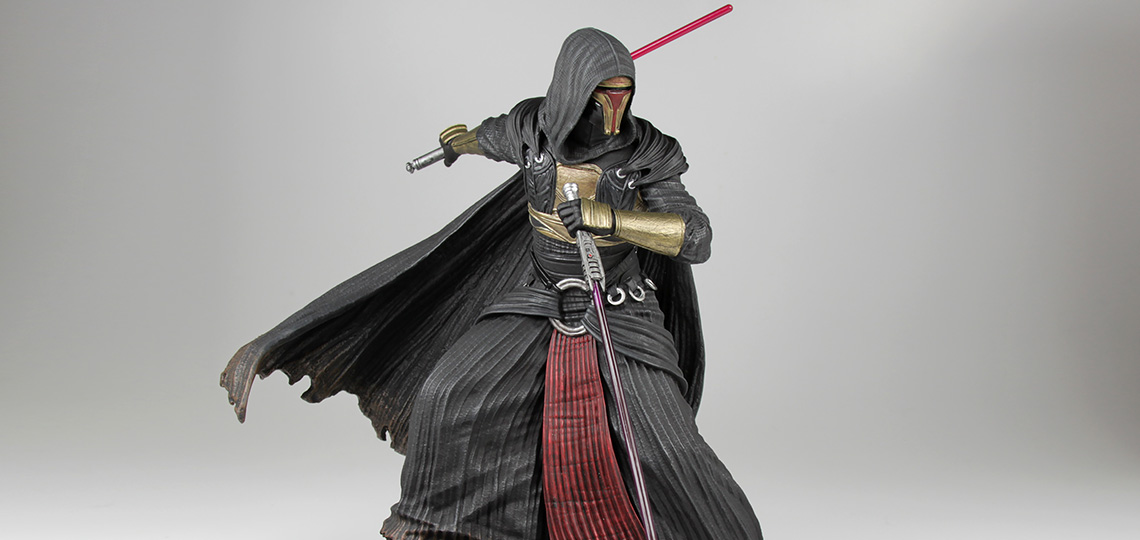 In 2017 Gentle Giant released this Darth Revan statue, depicting the Sith Lord as seen in the video game Knights Of The Old Republic. The 1:8 scale sculpt features Revan with two lightsabers, standing on a scorched step base.
This was one of the Premier Guild gift options for 2017 members – and to be honest, while we've been guild members quite often in the past, this Revan statue was the sole reason we joined in 2017! We are big fans of KOTOR and the Old Republic era, so this statue was a must-have for our collection.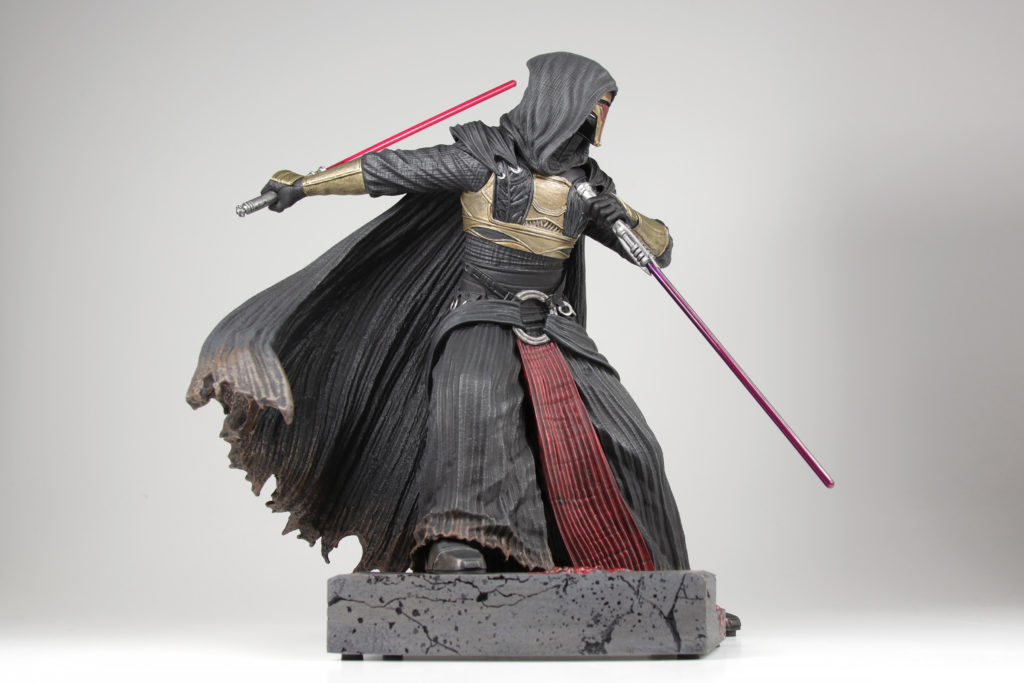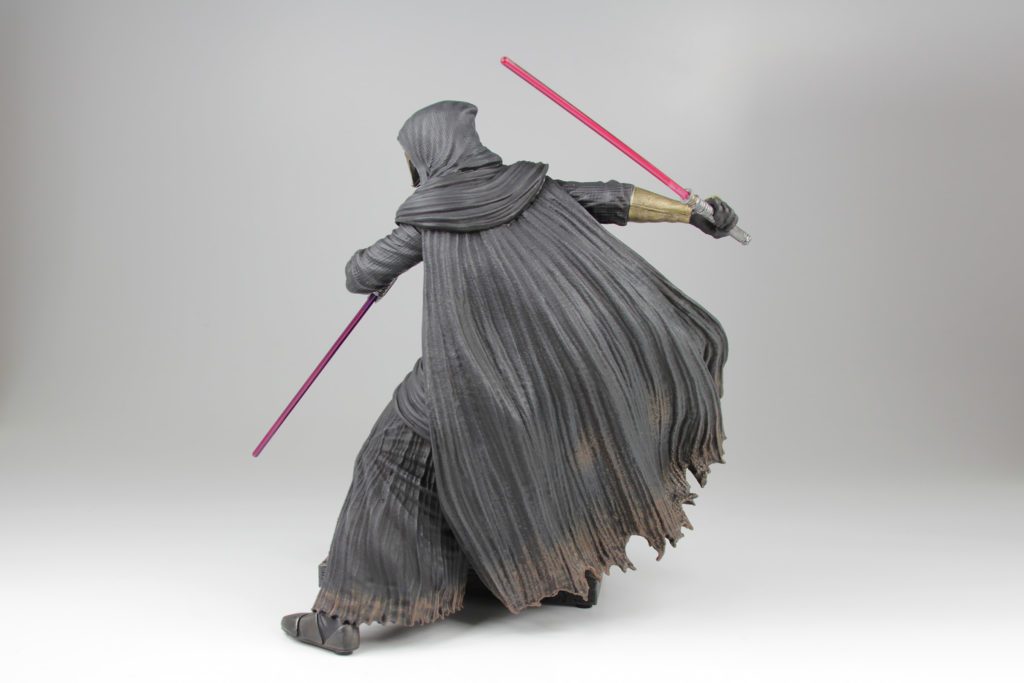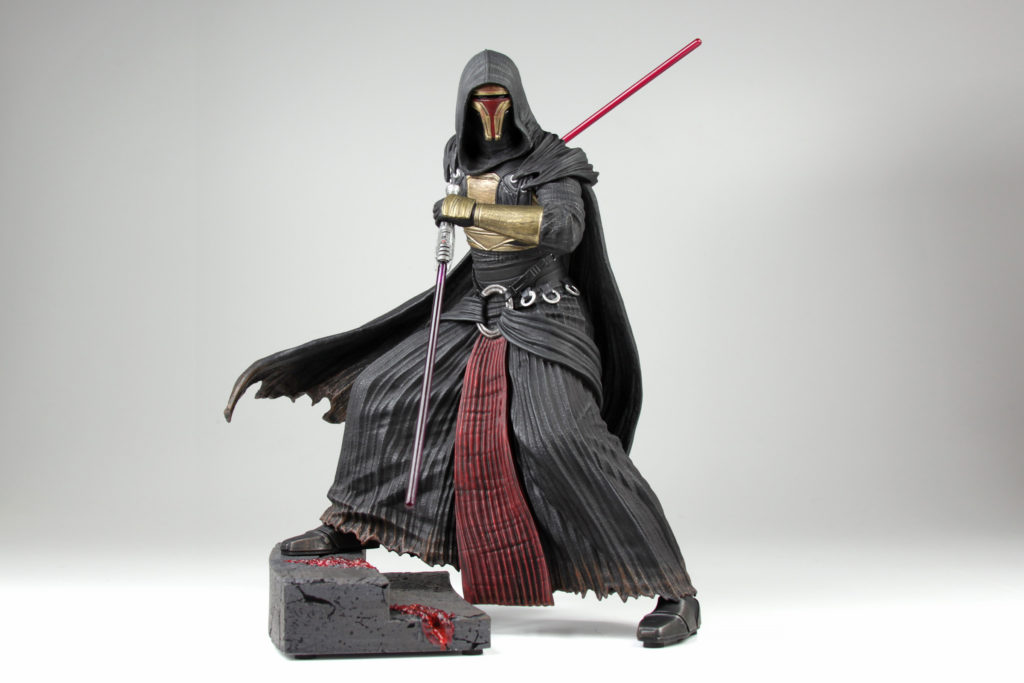 As with most Gentle Giant products, this is a limited item with an edition size of 700 – our statue is #272/700. The sculpt is really good, with great detail – the lightsaber hilts reference Revan's appearance in Star Wars The Old Republic.
We have this statue on display next to our other Darth Revan and Old Republic collectibles – it matches nicely to the Darth Malgus and Darth Malak mini statues also made by Gentle Giant. Revan's pose has great movement to it, which works well with the two lightsabers (my main SWTOR character is a sentinel that carrys two lightsabers, so I always have a soft spot for characters with two sabers).
Darth Revan is now part of the 'Legacy' era of expanded universe content, so it's great to still see the popular character being including in modern merchandise – I really hope we see Revan brought into the new canon era!