Darth Vader Balloon Commemorative Pins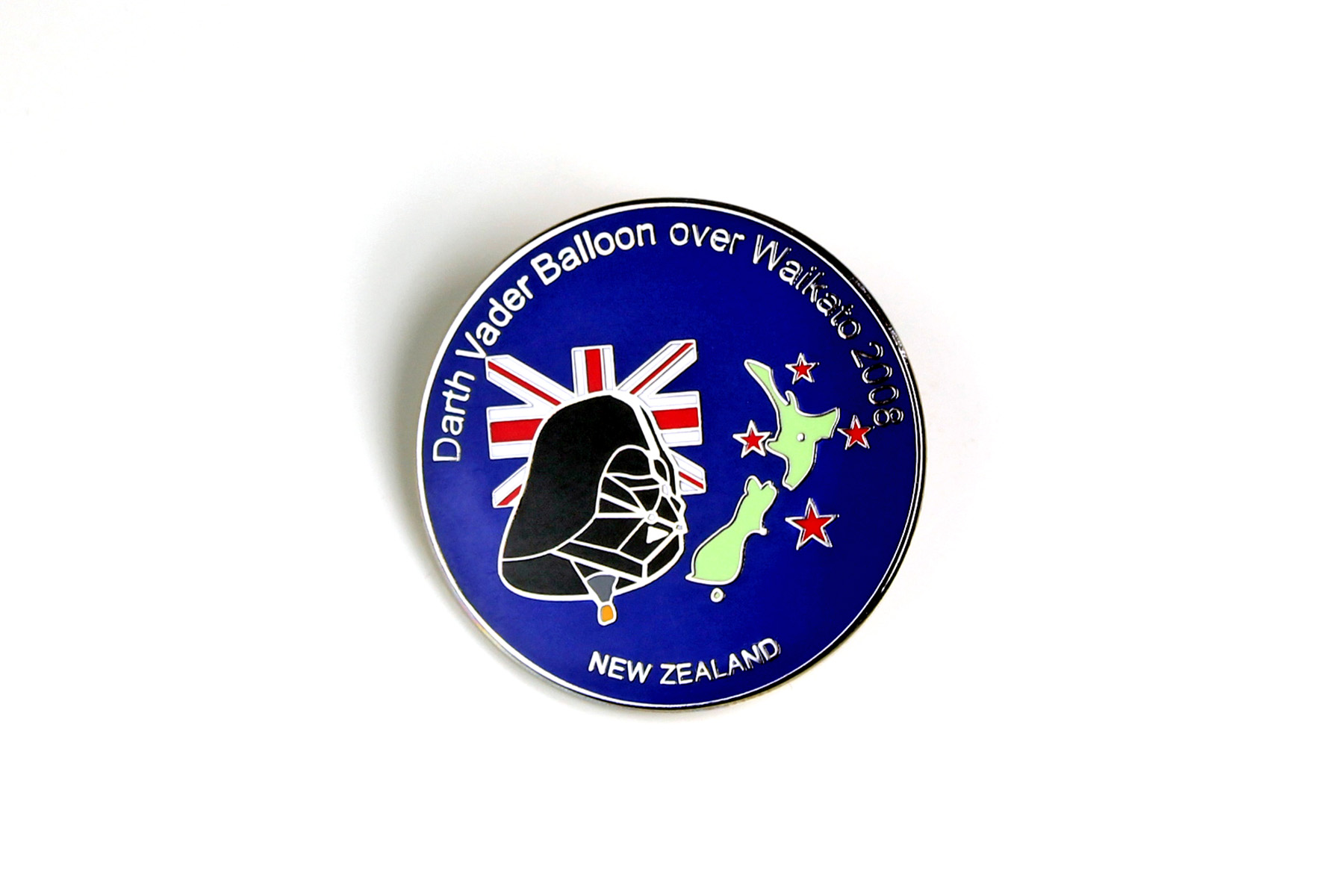 In 2008 the annual 'Balloons Over Waikato' event featured the famous Darth Vader Helmet balloon from Belgium. Anaria and I were among a number of members of the New Zealand 501st Legion who attended in an official capacity to support the event. Memorabilia from that event included this NZ/Waikato-specific metal commemorative pin.
You can read more about the gigantic (26m tall) Darth Vader balloon at their website.