Defeating Darth Malak in SWGOH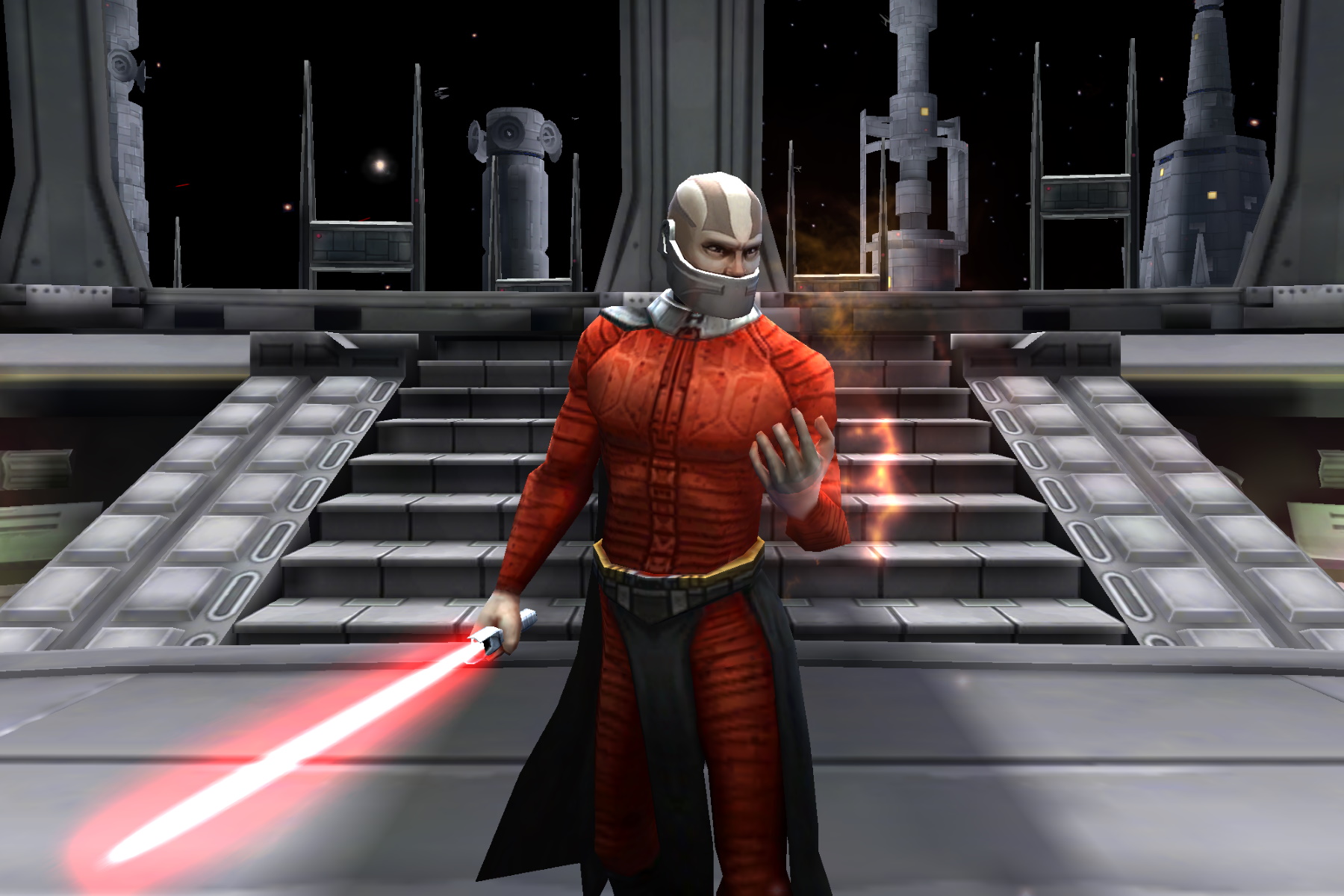 It's an exciting day for this Star Wars Galaxy Of Heroes player – I unlocked Darth Malak! I've been a fan of Darth Malak ever since my first play-through of Knights Of The Old Republic – so it's great to finally add him to my SWGOH roster.
The first time the Darth Malak event launched was when I was overseas at Star Wars Celebration Chicago – but since I didn't have Darth Revan unlocked at that time, I couldn't particpate in the event anyway. I worked hard to get Darth Revan and my Old Republic characters unlocked and as geared as I could manage to be ready when the Darth Malak event returned – and I was!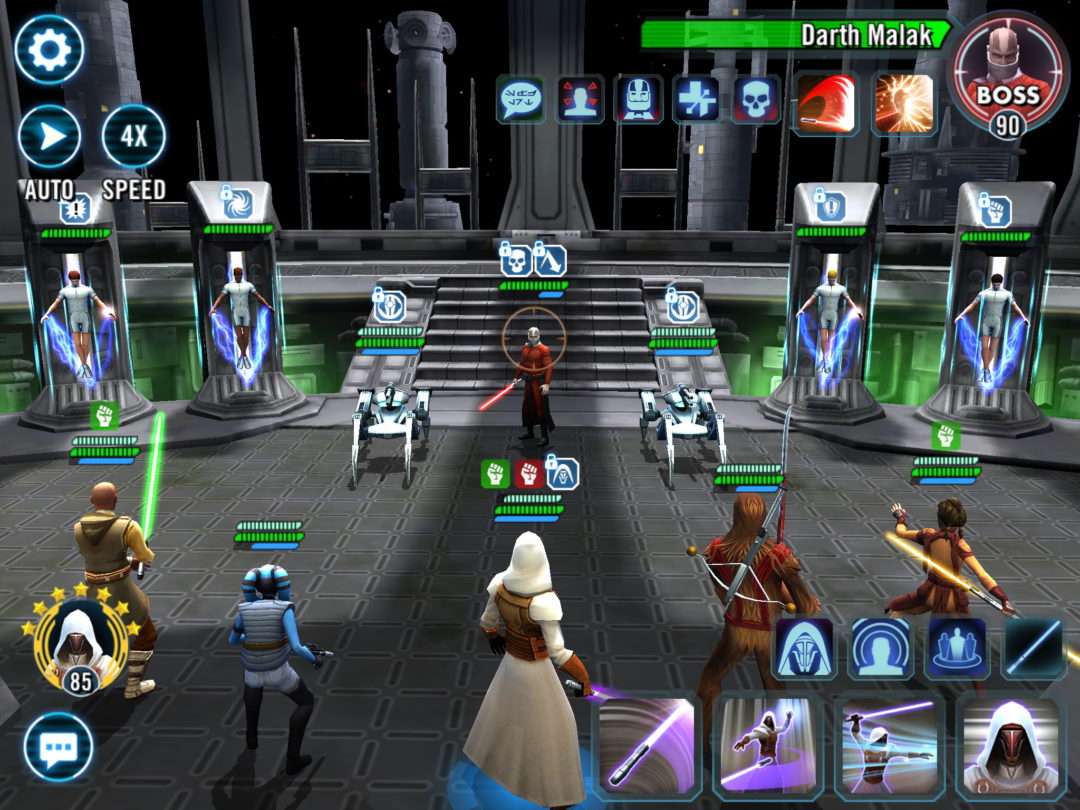 The Darth Malak 'Star Forge Showdown' event was split into two battles – Light Side with a Jedi Revan team, and Dark Side with a Darth Revan team. I had read that the Dark Side event was easier, so I started there. Took a couple of tries, but I got the hang of it and beat that half.
Then, onto the Light Side…. which was as hard as I had read about. I started to loose track of the number of times I tried to beat the Light Side event, sigh. I was starting to lose hope. I took a break, watched a lot of Youtube guides, and did a whole lot of mod swapping – and it worked! Yes!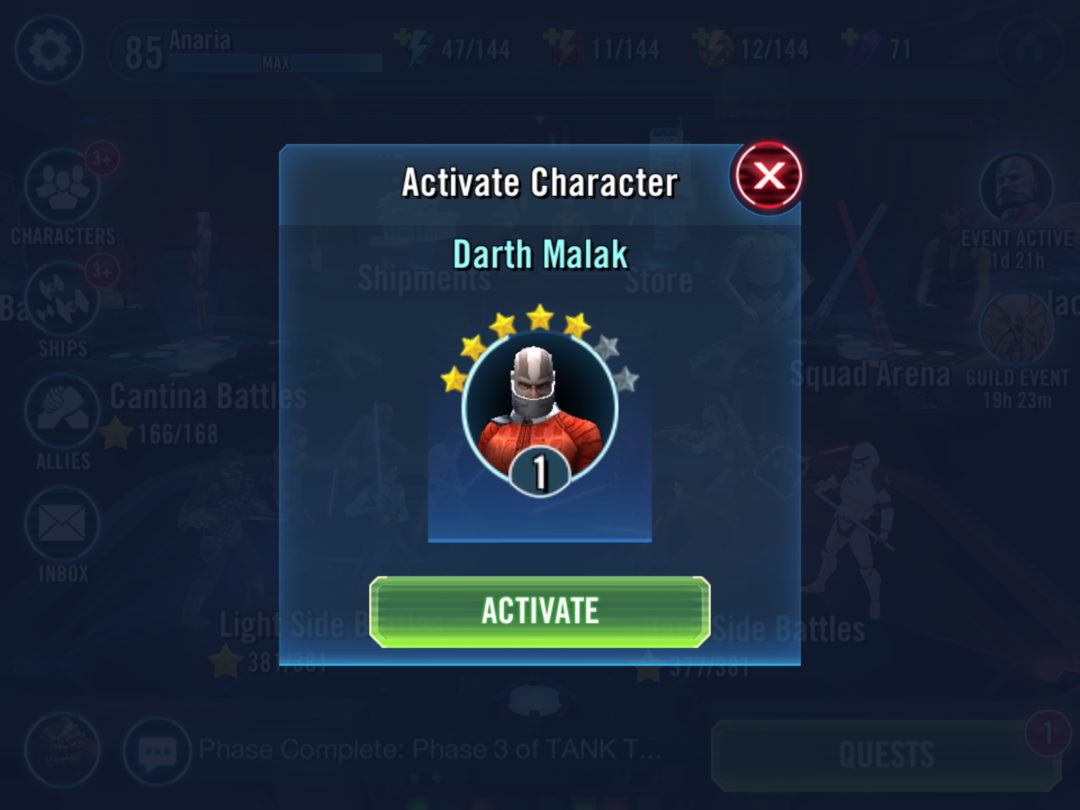 I didn't get three stars on either the Light or Dark Side battles (managed 2 stars, lost a team member in both battles), but who cares – I finally unlocked Darth Malak! I think I even got up and did a little victory dance….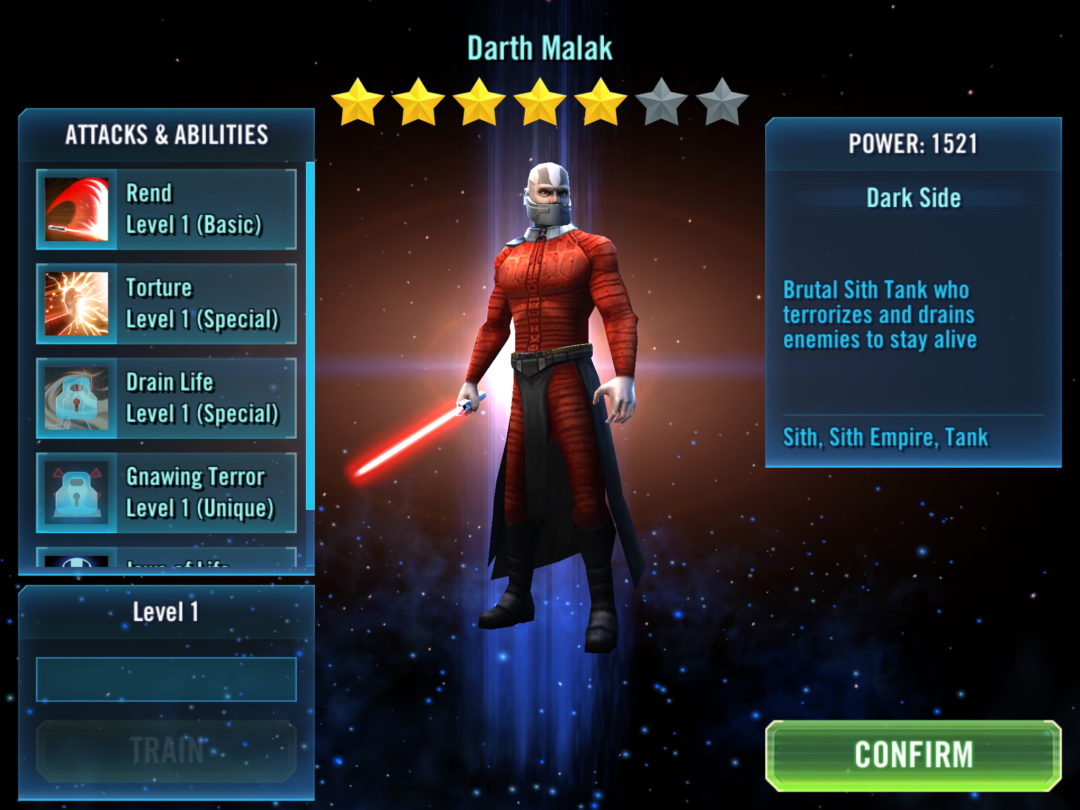 It would have been awesome if he unlocked at a full seven stars, but I don't mind too much – I just wish I had realised that earlier so I could hoard my guild events currency. At least this way I never have to beat this event ever again – phew!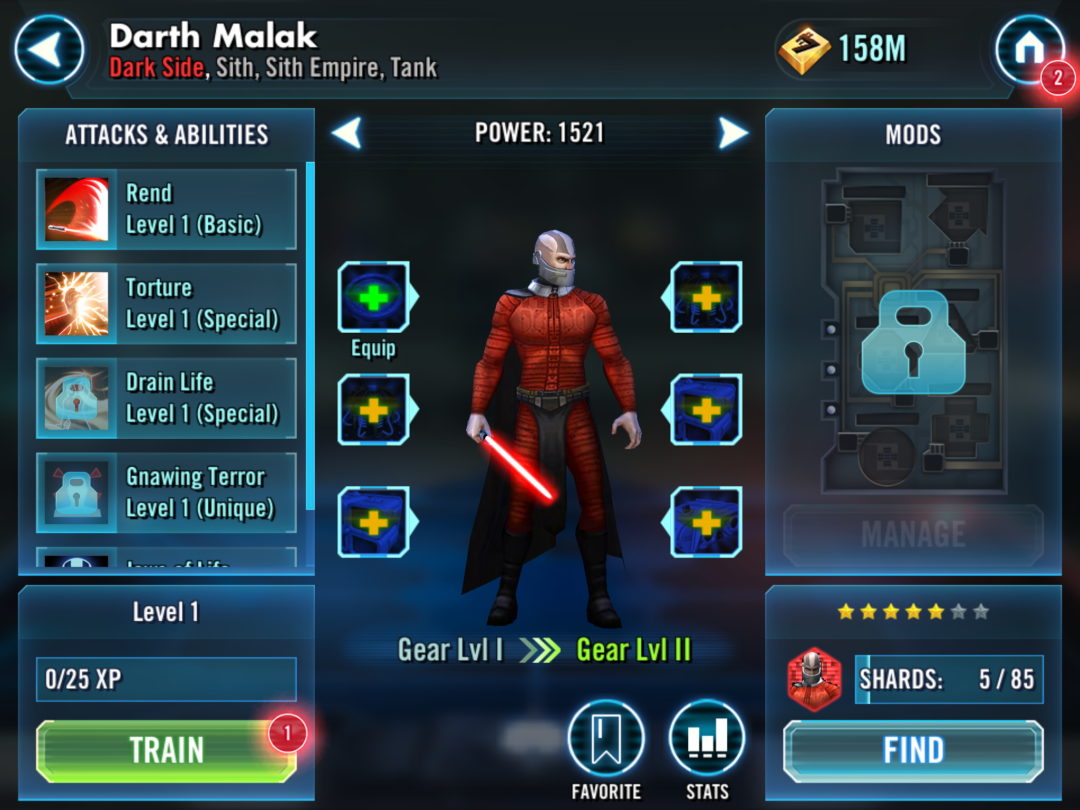 This was a stressful event, but ultimately really rewarding – I felt so proud of myself for beating this event with strategy and persistence. It will take a while to gear him up alongside Darth Revan and Padme' Amidala – but I'm looking forward to getting him ready for my Dark Side team.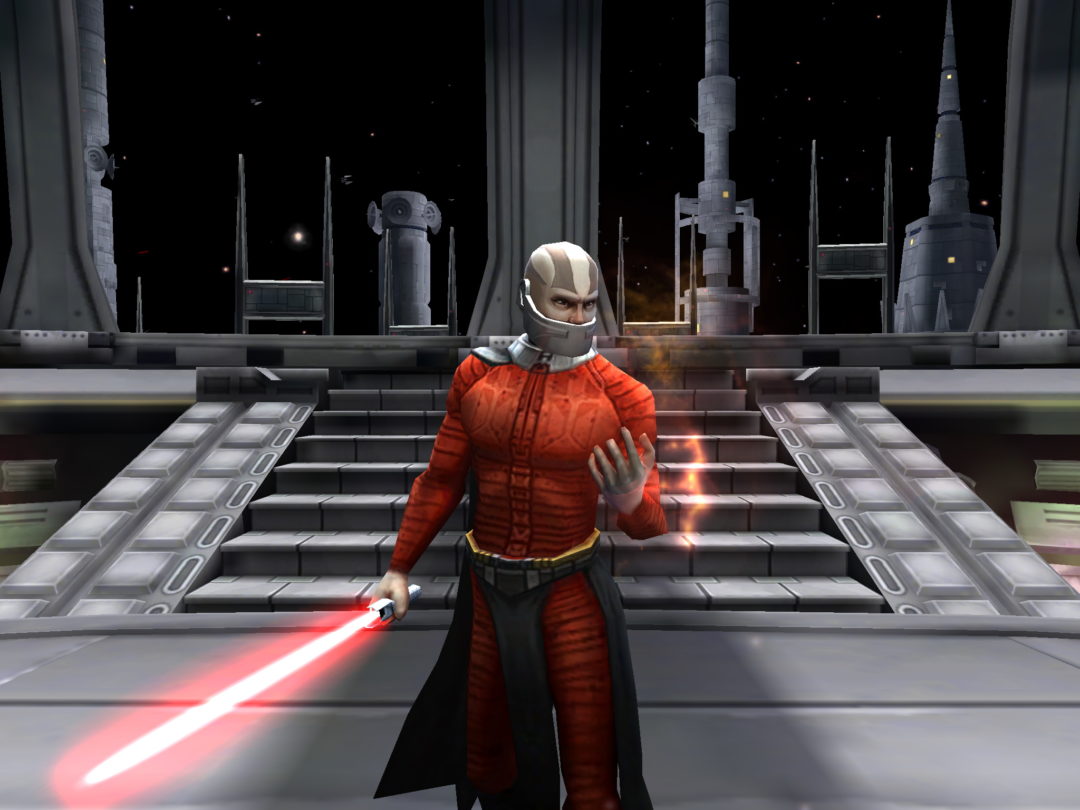 Screenshots sourced from and belong to Star Wars Galaxy Of Heroes.