DragonCon 2011 SW Costume Contest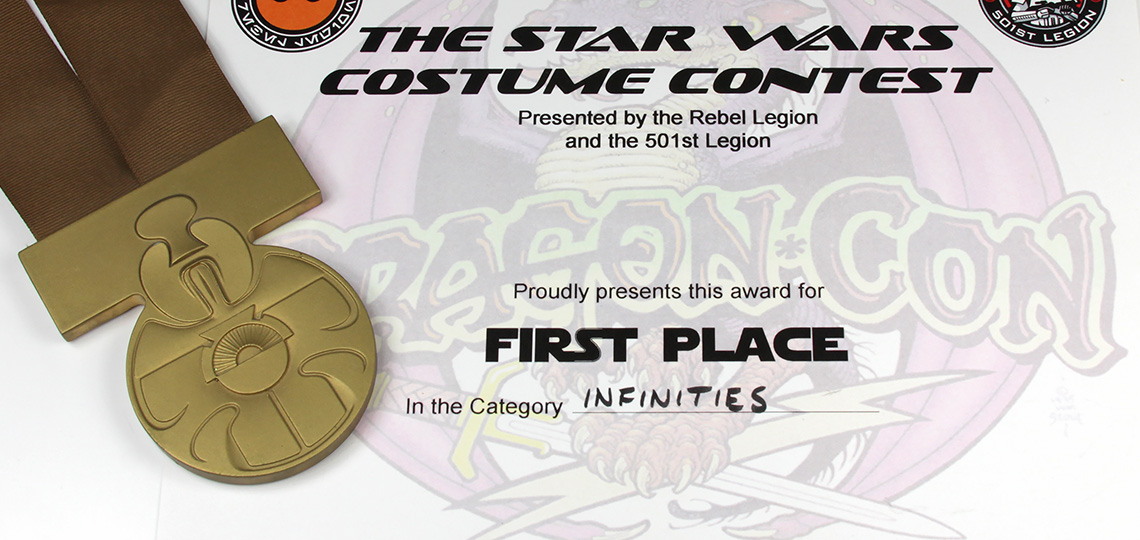 In 2011, I entered into the Star Wars Costume Contest at DragonCon. I wanted to experience as much of DragonCon as I could, and entered the contest for fun. I decided to enter my Princess Leia costume, which is based on the animated maquette statue made by Gentle Giant – I refer to the costume as 'GG Leia'.
I had entered the competition for fun and to support the contest, so it was a surprise when I won the Infinities category! It was really quite exciting – while I had entered a few costume competitions locally in New Zealand, it was a fun experience entering a contest in the US. I especially loved the award – a replica of the Yavin medal Princess Leia gives out at the end of A New Hope!
As it turned out, I had my photo-op with Carrie Fisher shortly after the costume contest – but because I had won a prize, I had to stay a little longer. Checking the time, we decided not to risk running back to our hotel room to change. While I hadn't planned it, I ended up wearing my Princess Leia costume to our photo shoot. We were the last in line (phew!), so it worked out that Carrie stopped and took the time to talk to me about my costume, and congratulate me on winning a prize. It was a really special moment, one that I'll treasure forever.