Episode II Theatre Banner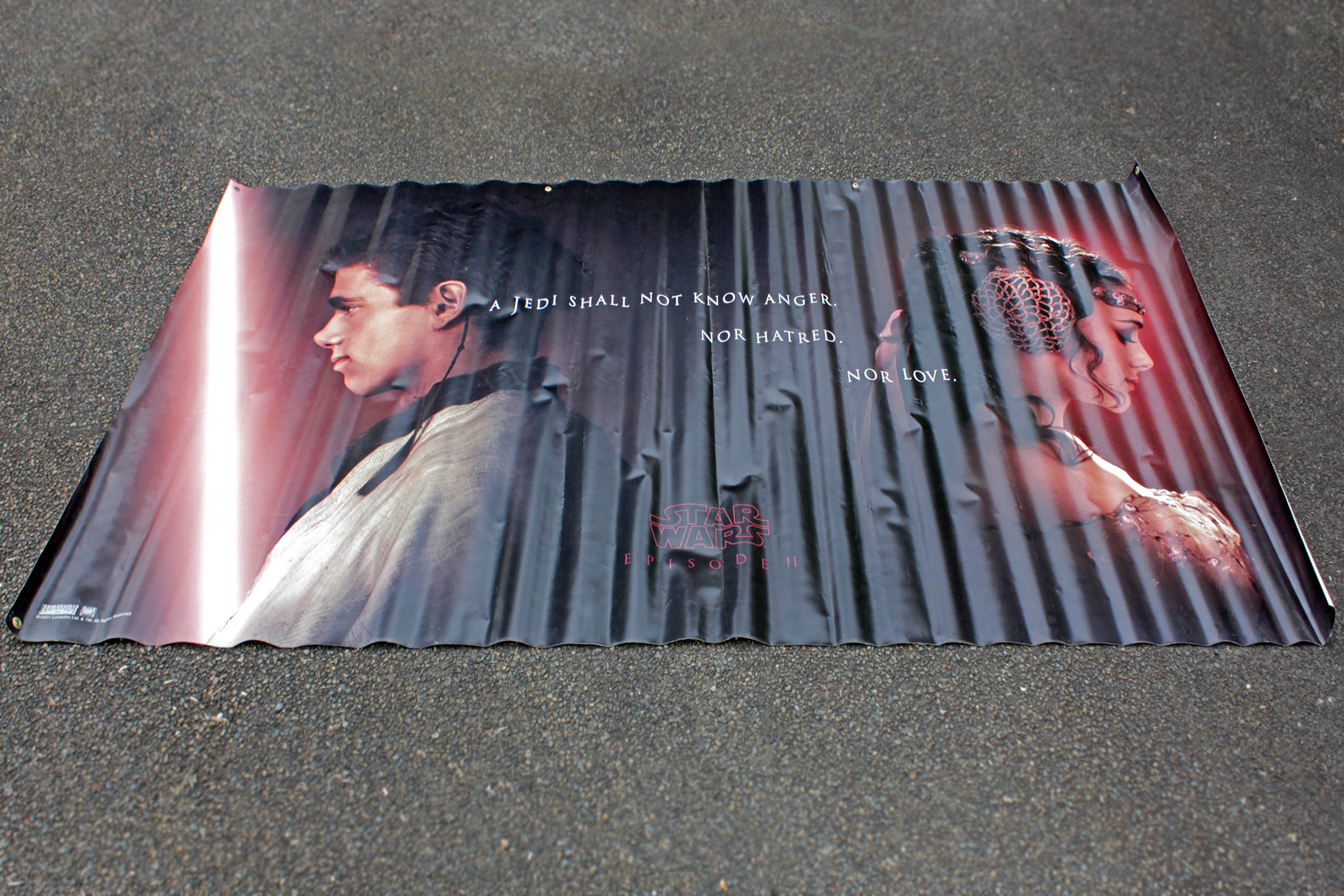 Today is the 17th anniversary of the release of Star Wars Episode II: Attack Of The Clones – a movie that has a special place in our personal story. This promotional banner for Attack of the Clones was the collectible behind the first time Kristy and I met in person. A meeting that took place on Valentine's Day, no less.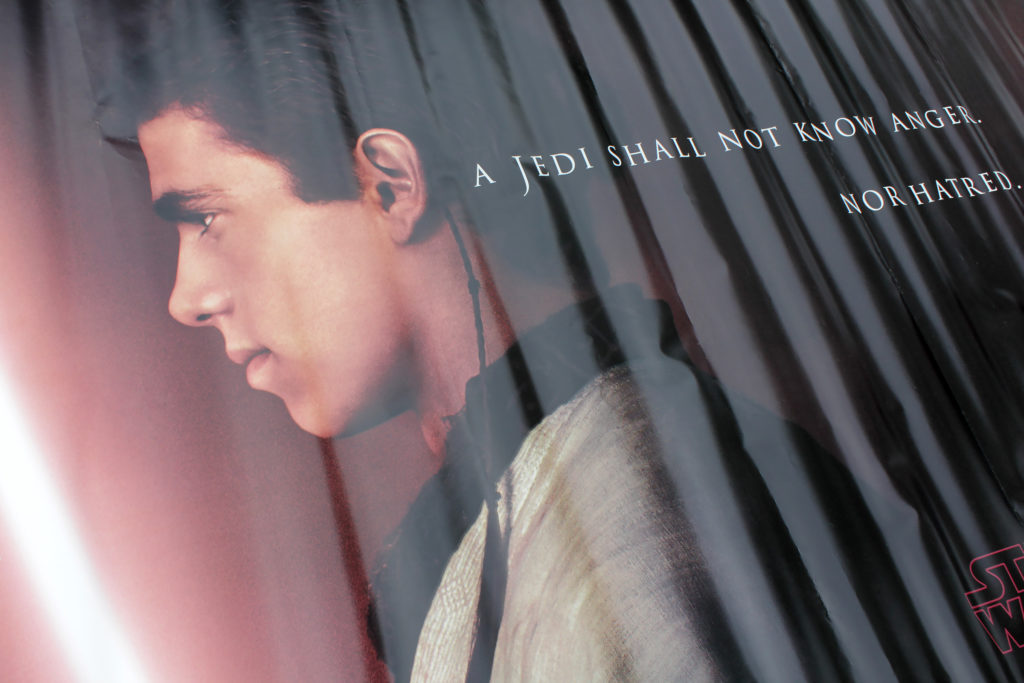 The 150cm x 280cm vinyl banner is an advertising banner originally displayed in an Auckland, New Zealand cinema complex, and also used to promote the movie at Auckland Armageddon Expo in 2003. The banner features Anakin Skywalker and Padmé Amidala, with the teaser poster tagline 'A Jedi Shall Not Know Anger. Nor Hatred. Nor Love.'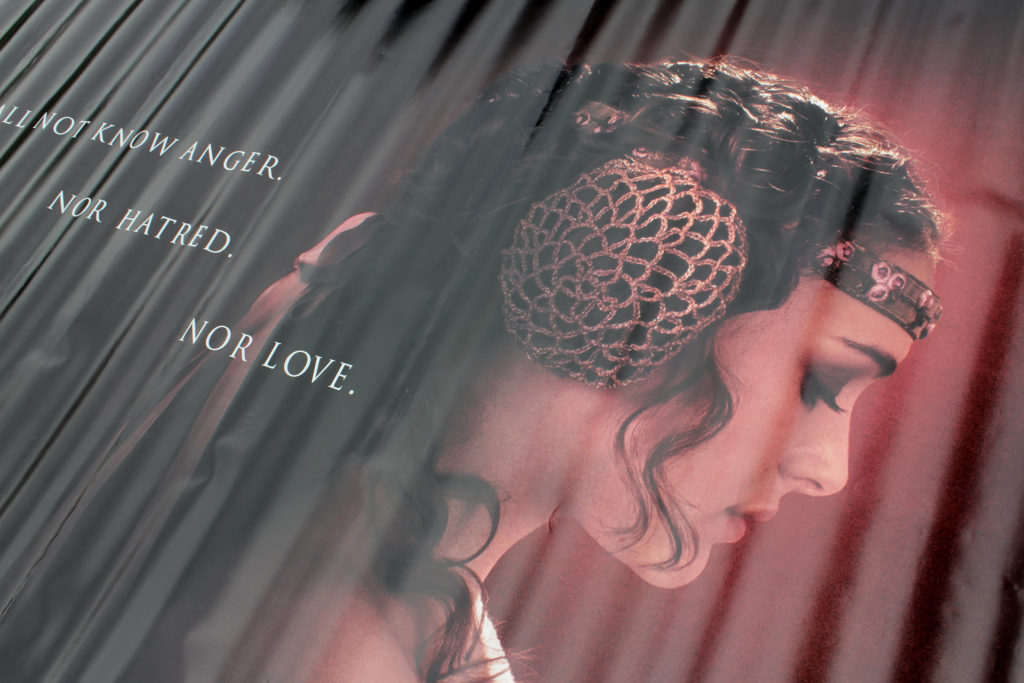 I was selling it on behalf of a friend, and Kristy was the keen buyer of this collectible. We'd made arrangements for Kristy to pick it up at an SWNZ swap meet, which happened to fall on 14th of February 2004 (they swap meet was originally set to take place on the 7th of February, but had to be re-scheduled due to booking conflicts at the venue).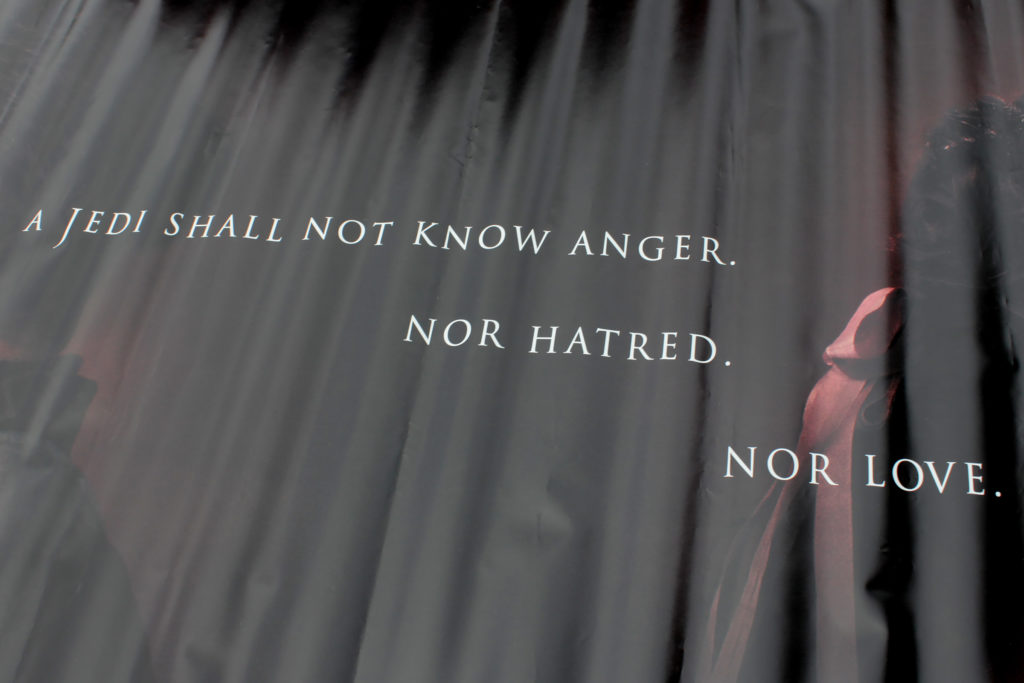 Although we'd known of each other beforehand, through the SWNZ community, and had talked on the topic of Star Wars many times, that Star Wars memorabilia transaction was our first meeting. It was not entirely coincidental that an encounter based on a poster of Padmé Amidala and Anakin Skywalker ultimately paved the way to our engagement at Villa Balbianello, in Italy, the Episode II location where Padmé and Anakin's wedding scene was filmed.