Force Link 2.0 Stormtrooper (Mimban) 3.75″ Figure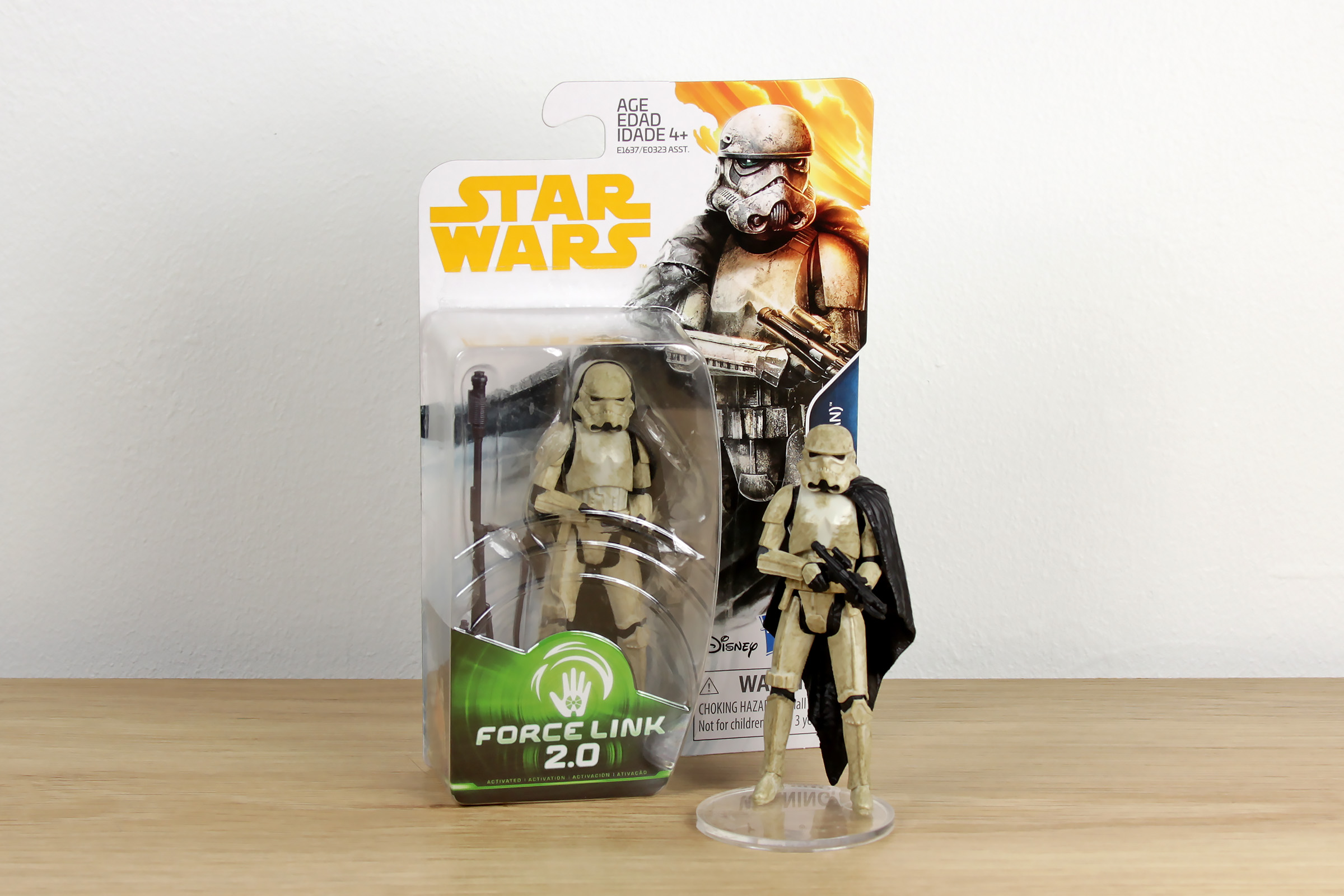 Ever since my first viewing of Star Wars: A New Hope in 1977, I've loved the clean design of the Imperial Stormtrooper. Something about the uniquely complex curves of the helmet (which I could never master when trying to draw as a kid, but that's another story), blended with the simplicity of the stark monochrome aesthetic. Along the way, I've really come to appreciate the concept of specialist stormtroopers with additional armour features (starting with the sandtrooper, but also including variants like AT-AT drivers), and it's therefore no surprise that I really like the Mimban troopers from Solo: A Star Wars Story, with their cape, additional helmet forehead plate, and heavy field weathering. It's a shame they weren't more visible in the movie itself, but there have been a number of products featuring Mimban trooper imagery one way or another.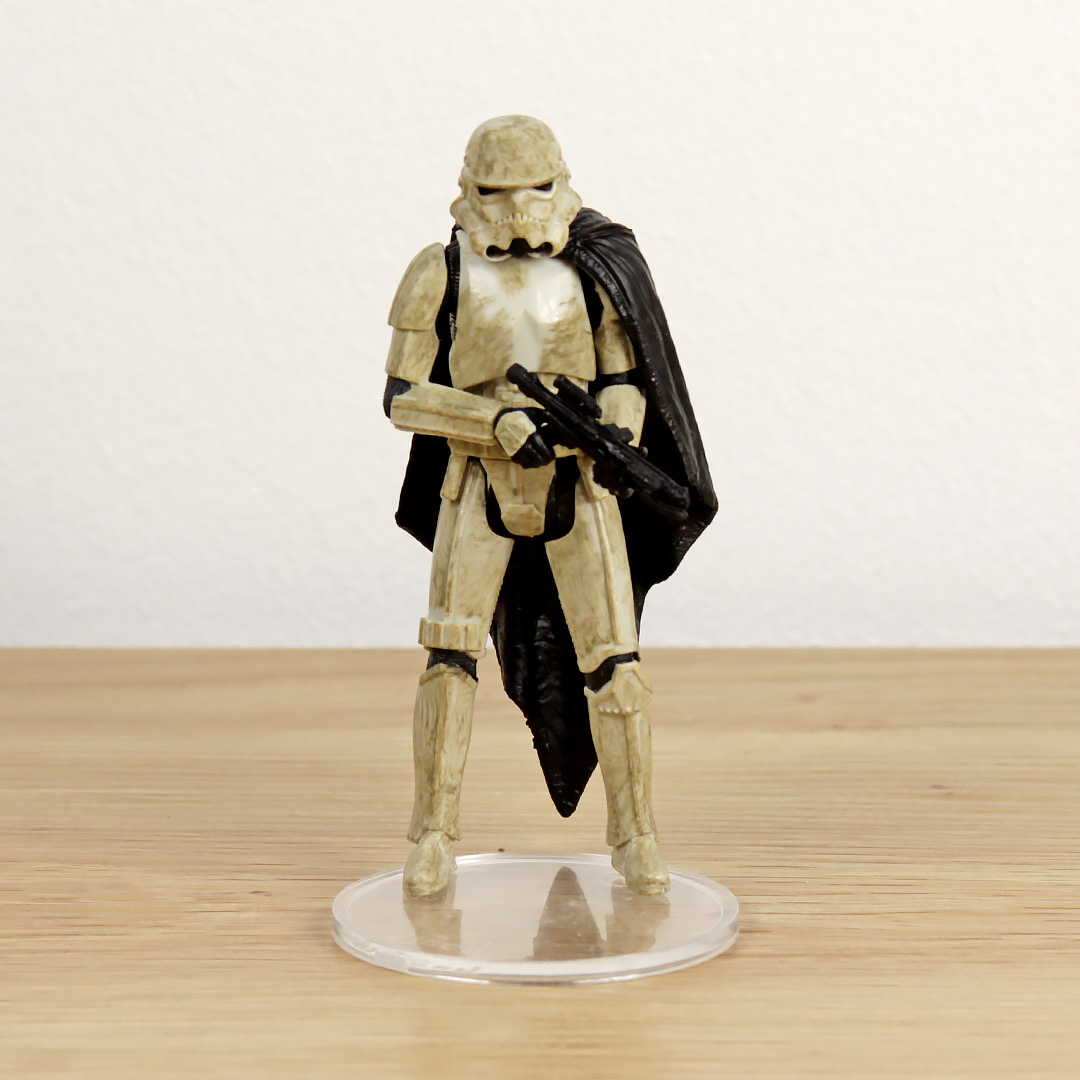 The Force Link 2.0 Stormtrooper (Mimban) 3.75″ figure is a simple sculpt, with a relatively fixed 2-handed weapons-ready pose, but I do generally like the overall execution. Could have done with maybe a little more in the way of paint apps on the helmet, and it is noteworthy that his heavy cape does drag his center of gravity back a bit, meaning he prefers to use a figure stand for stability. Still, this toy gets two thumbs up, and I'm glad to have it.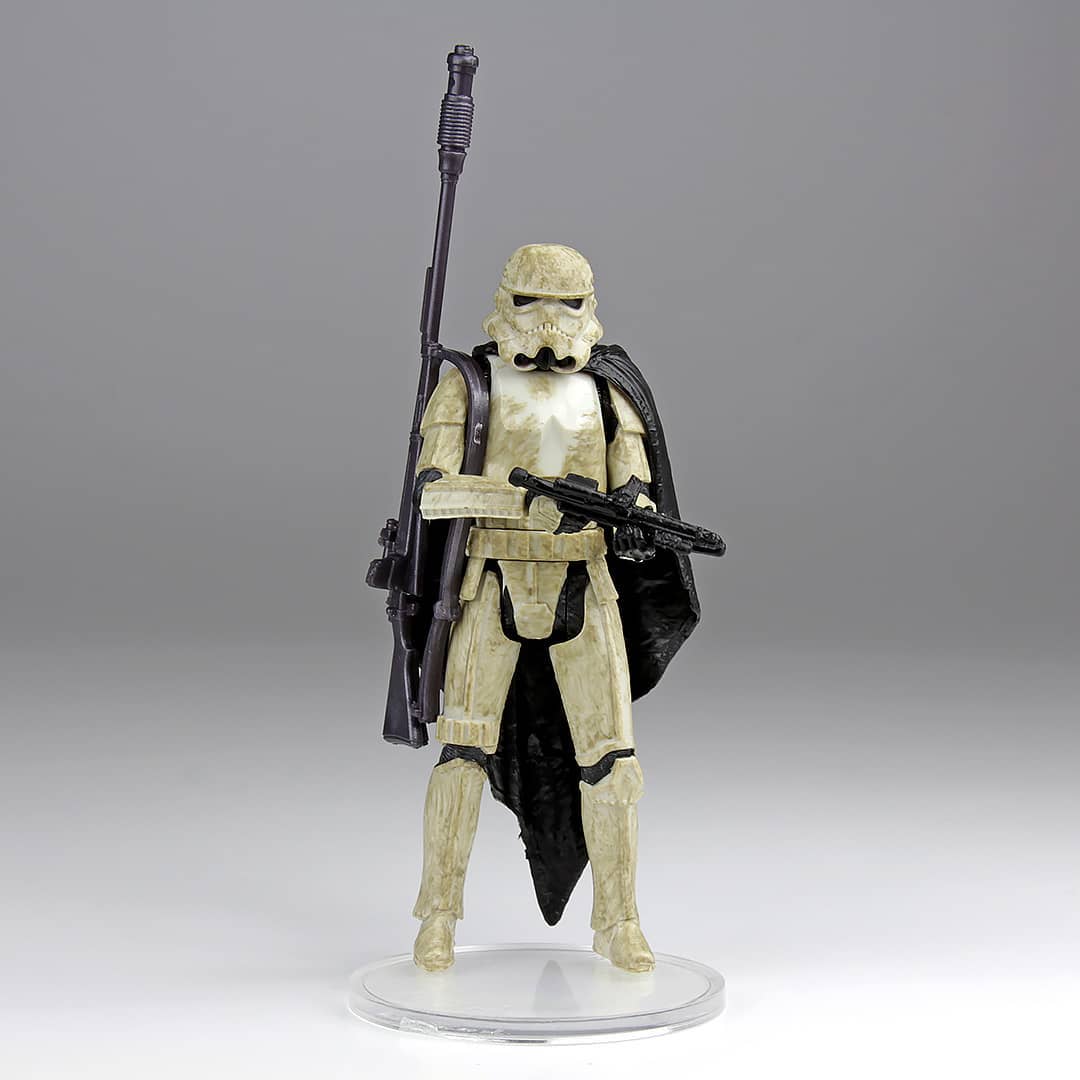 One day I'll hunt down the Vintage Collection version of this figure as well… maybe even get around to working up a full costume of this stormtrooper variation.