Funko Dark Side Rey Pop Vinyl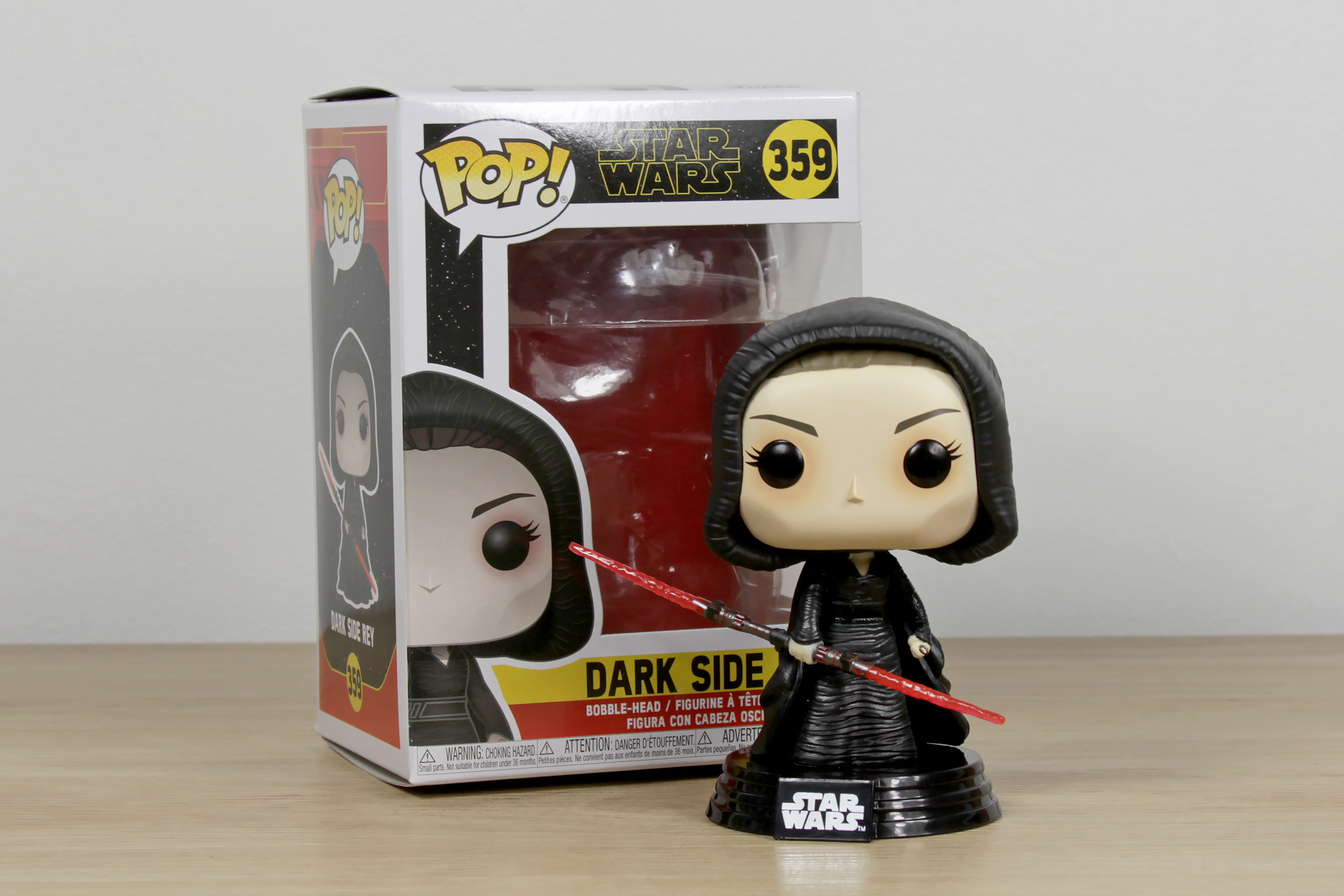 Ever since that first brief glimpse of 'Dark Rey' in a trailer for The Rise Of Skywalker, I was instantly excited! Fans had been creating cosplay versions of an alternate Dark Side version of Rey for a few years, and now it actually came true! While fans usually imagined Rey in a black version of her usual 'Jakku' outfit, the Dark Side vision Rey in The Rise Of Skywalker wears a dress closer to the robes of Emperor Palpatine.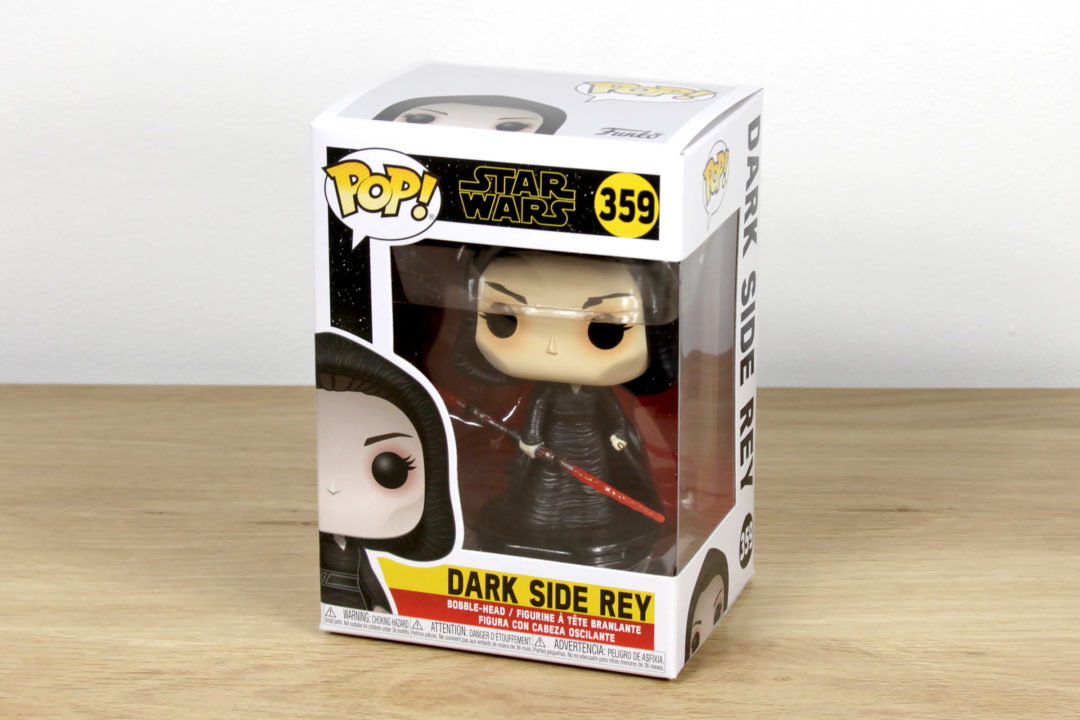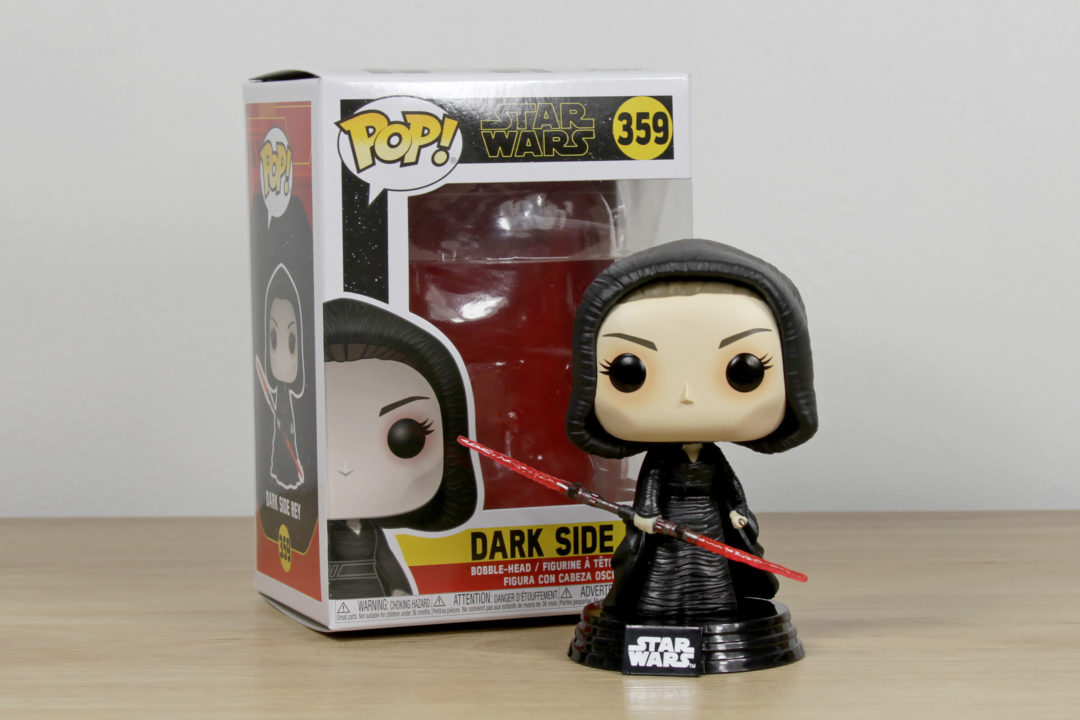 I loved the way Dark Side Rey was incorporated in the film, and was so excited when Funko revealed her inclusion in their upcoming line-up! As much as I wish I could collect all the Star Wars Pop Vinyl figures, that is a costly undertaking, so I focus on my favourite characters, like Rey and Leia.
This figure was a birthday present from my husband – while my birthday is still four days away, with a nationwide lock down starting at midnight tonight, we held a simple little impromptu birthday party today at home, where my husband surprised me with this fantastic little figure he knew was at the top of my wish list.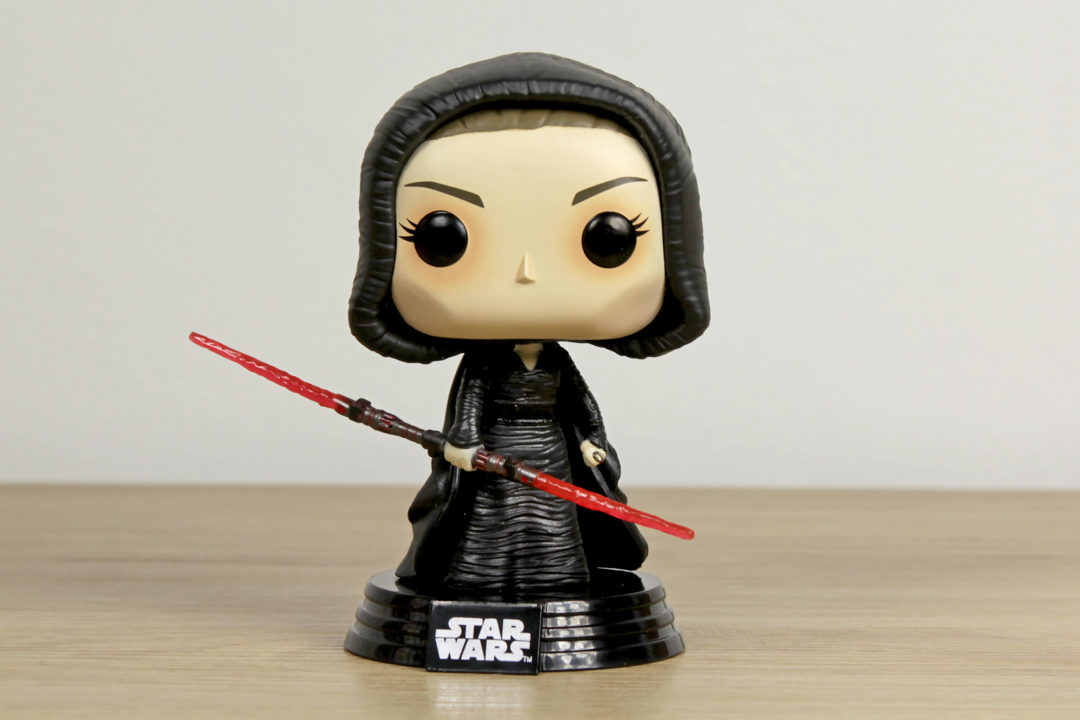 I already had the standard Episode IX Rey Pop Vinyl figure that was originally released on 'Force Friday' 4th October 2019, and it's neat to have them both as a cute little mini set. I wonder if we will ever see a Pop Vinyl figure of Rey holding up her new yellow lightsaber? That would be awesome!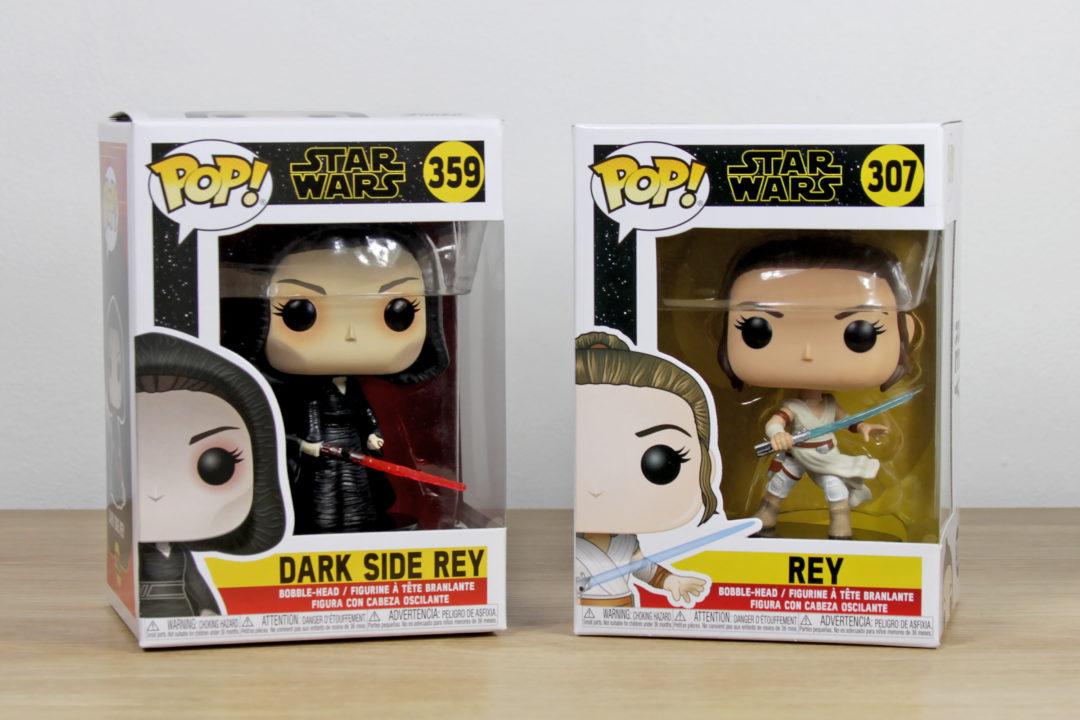 I loved the use of 'Dark Side Rey' in The Rise Of Skywalker, and I'm so happy that her brief appearance was used for merchandise. I really hope she will eventually be available in the 3 3/4″ action figure line as well, but for now I'm so happy to have my own cute little Funko Dark Side Rey for my collection.