Funko Pop! Vinyl Wicket SDCC 2023 Summer Convention Exclusive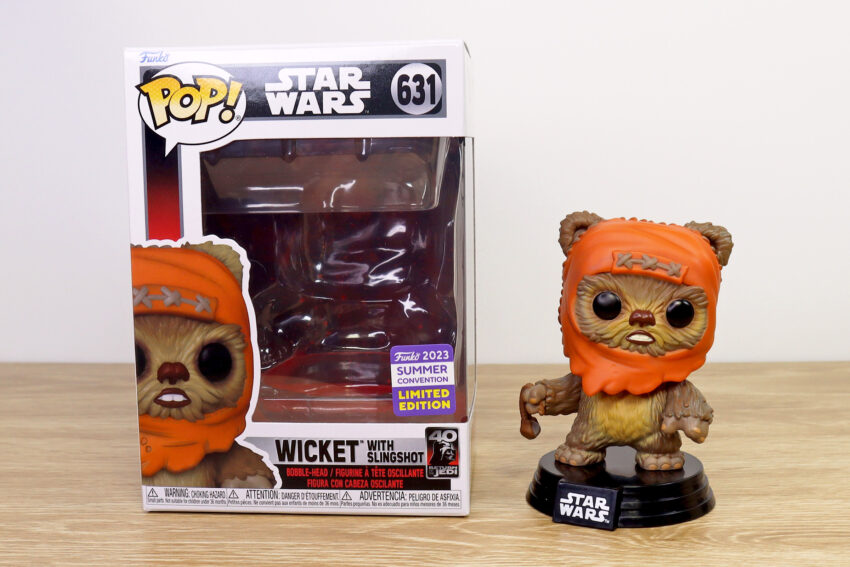 Today's unboxing and review features the Funko Pop! Vinyl Wicket With Slingshot figure. This is a Funko 2023 Summer Convention Limited Edition release, for San Diego Comic Con. I try to collect Wicket and Ewok merchandise when I can, so I'm really happy to be able to get my hands on this one!
Check out my unboxing video –
This particular Funko Pop! Vinyl is marked as a ' 2023 Summer Convention Limited Edition' as noted by the purple sticker on the front – in the US, this is a 'shared retailer exclusive' for San Diego Comic Con. Here in New Zealand, most US exclusives are available from our regular Funko retailers, sometimes $1 or $2 more than a standard pop vinyl, but totally worth it.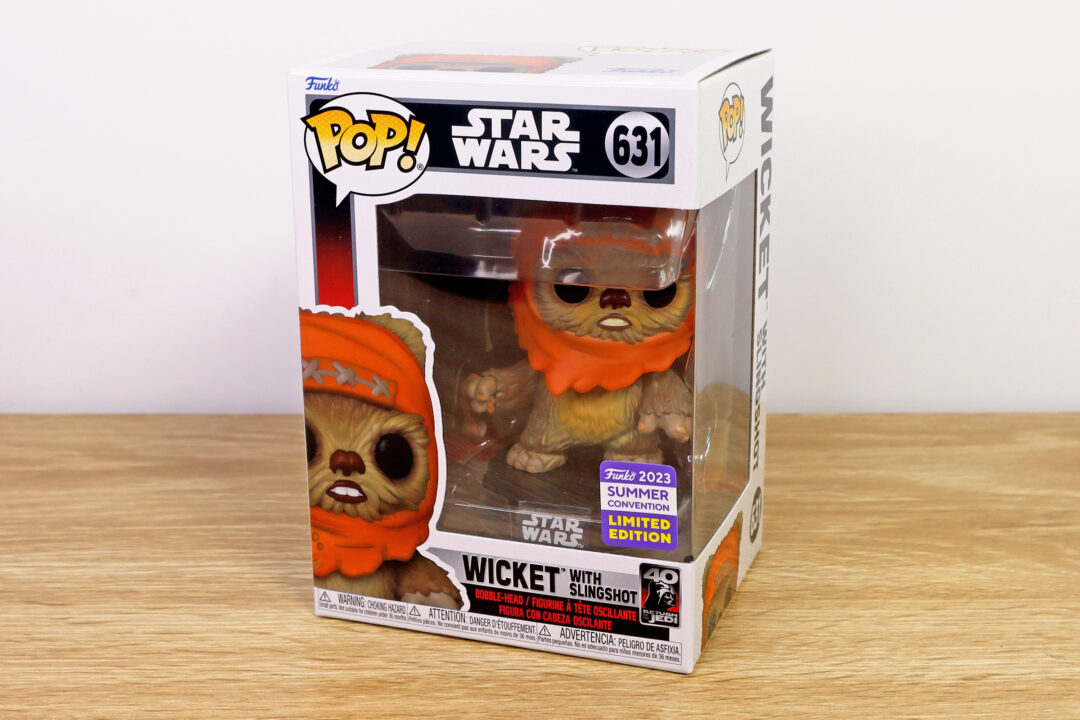 As well as a being a summer convention exclusive, this Pop! Vinyl is also part of the Return Of The Jedi 40th Anniversary collection – and it has other figures from the collection pictured on the back of the box. Interestingly, the recent ROTJ wave already included a regular Wicket Pop! Vinyl, holding a spear – this limited edition variant features Wicket holding a slingshot instead.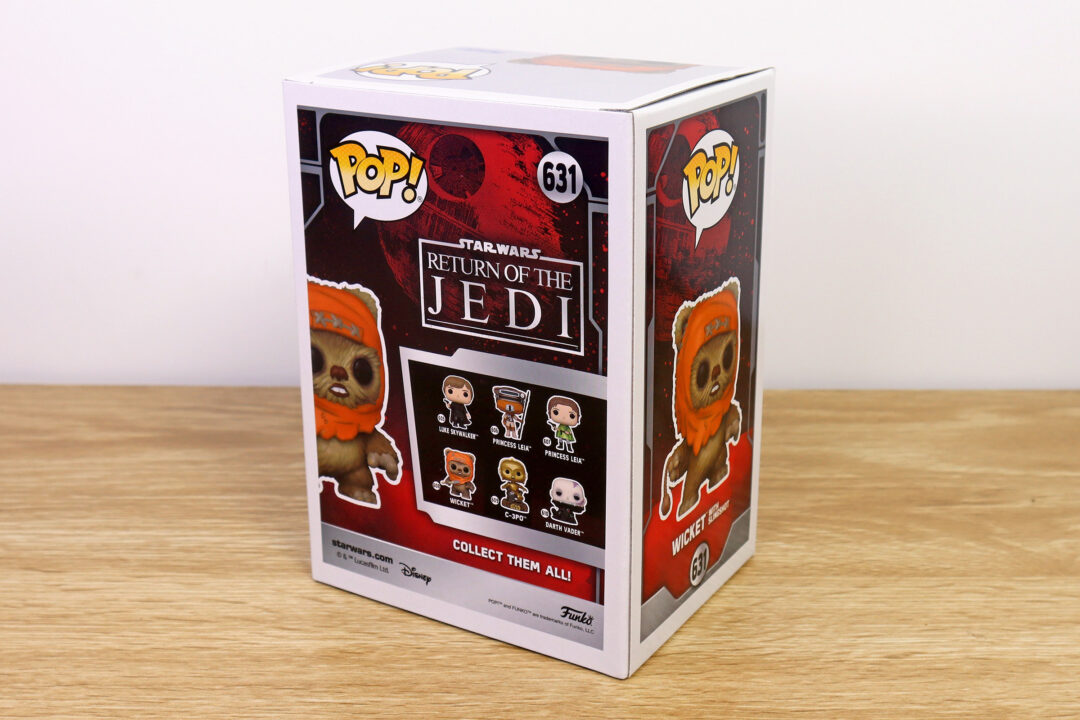 As collectors, we often prefer to pick out our Funko Pop! Vinyl figures in store, so we can see the paint job and box condition in person, but for this summer exclusive, we had to buy online. Thankfully, it arrived quickly, in great condition, and with a really nice paint job too!
I love the sculpt and pose for Wicket – slightly leaning to his left, ready to let his slingshot fly towards an Imperial opponent. There is subtle paint weathering to highlight his fur texture, and also on his hood.
While I don't yet have the standard ROTJ Wicket version yet, I do intend to add both to my collection. Perhaps not all collectors will feel the same way – some may prefer one pose over the other, or just choose to get this exclusive version and feel no need to get the regular one. I do like it when companies choose a variant (like glitter/flocked etc) as an exclusive, rather than a unique character not available in the regular line, as fans who can't get the exclusive still have the option of the standard version.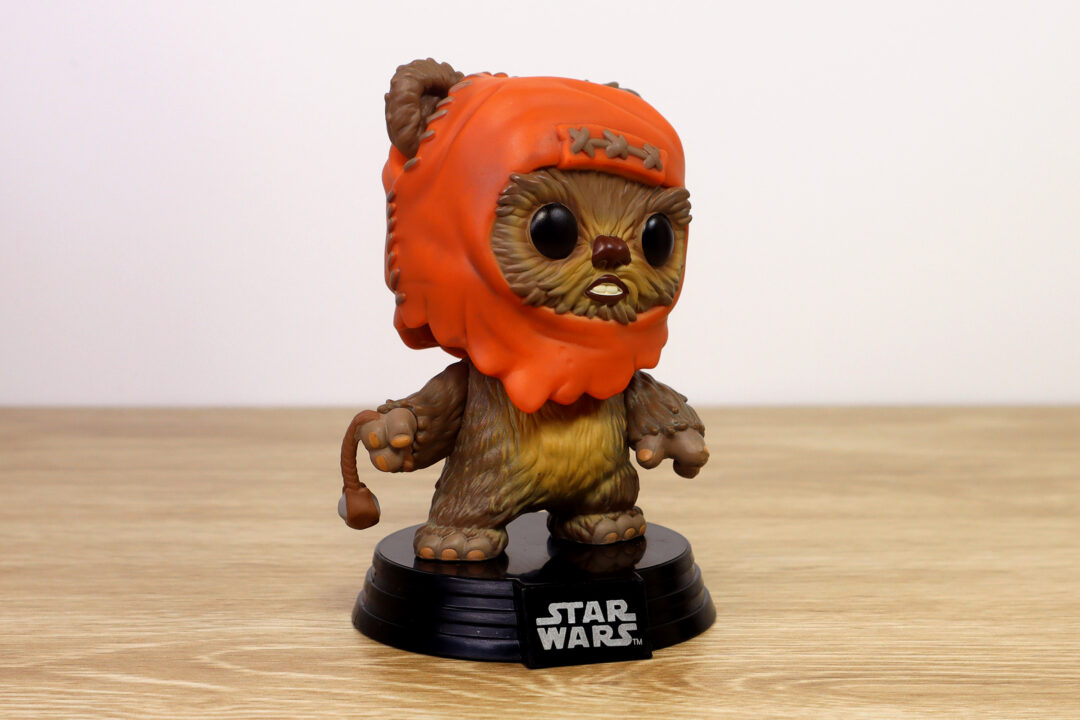 Overall, a very cute version of Wicket in battle mode that I'm happy to add to my Funko Pop! Vinyl collection. I like the pose and sculpting, his expression and stance, and the paint job is tidy. Now I really need to hurry up and add more from the Return Of The Jedi wave to my shelf.
May the Force be with you!