Gentle Giant The Mandalorian (Beskar Armor) 1:6 Scale Mini-Bust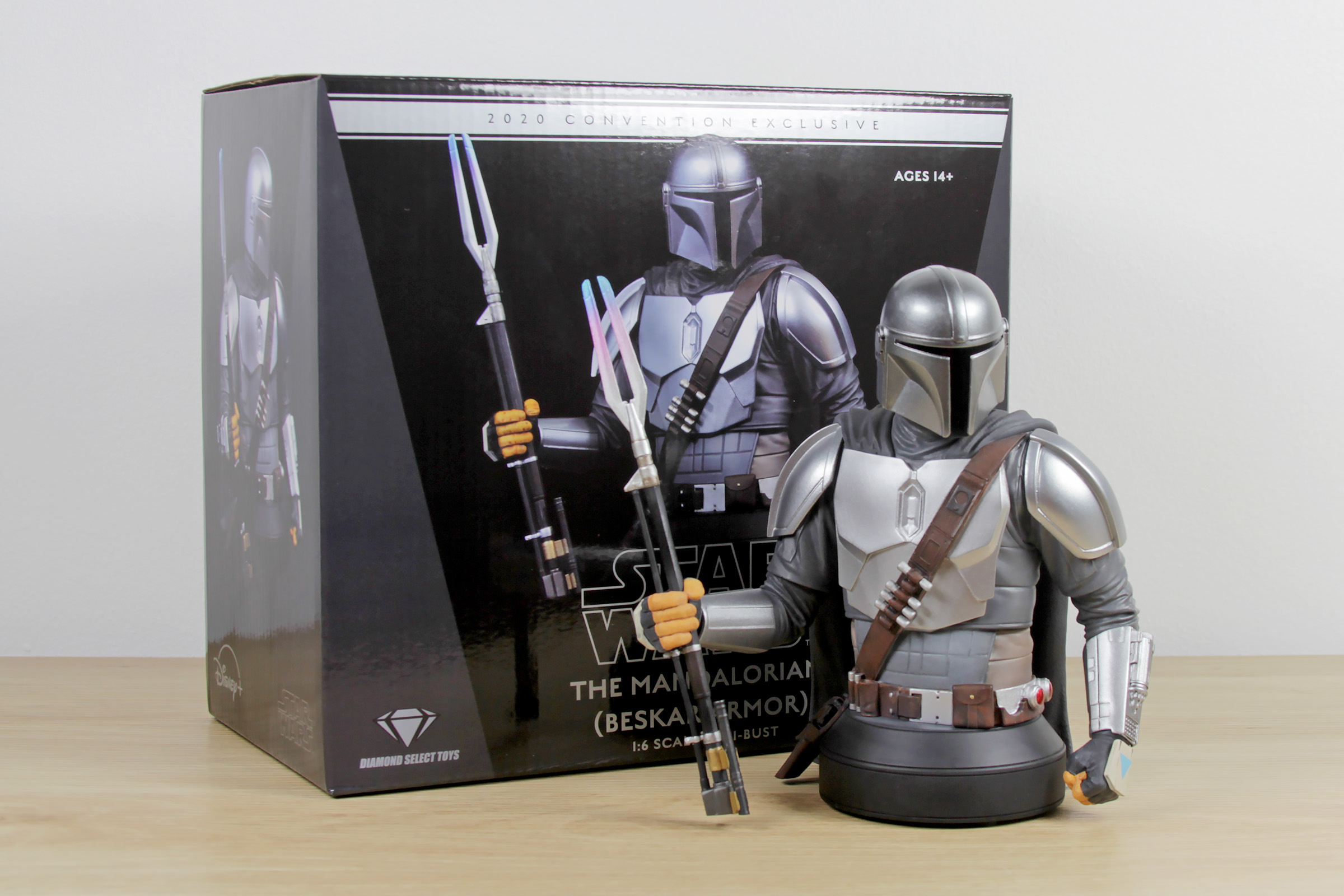 Even a couple of seasons in to The Mandalorian, I'm still in two minds as to whether the first episode version of Din Djarin's armour is the coolest, or if his shiny Beskar version is the most aesthetic. Although there's something curious and interesting about the piecemeal ensemble he wears when the series opened, that prompts us to wonder what adventures he may have had prior to his encounter with Grogu, I guess we have to respect the maturation of his appearance to fully reflect his Mandalorian heritage.
Anyway, having said all that… the Beskar Armor version of the Mandalorian mini-bust from Gentle Giant/Diamond Select Toys, complete with a truncated version of his iconic Amban phase-pulse blaster rifle is a very tidy representation of the character. It was released as a 2020 SDCC convention exclusive.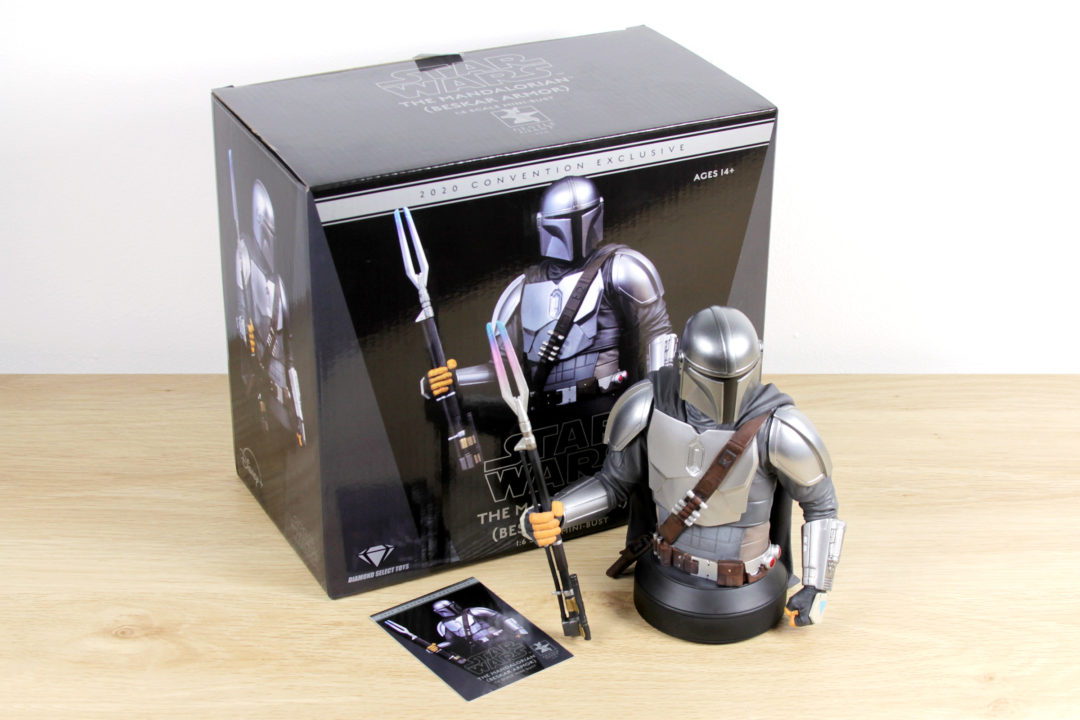 This collectible was limited to a run of 3,000 pieces. It's a great companion piece to the original pre-Beskar version if you also happen to have that mini-bust (either the original Mk-1 iteration, or the second version otherwise unchanged version that came with a Beskar pauldron for his right shoulder). Minimal assembly is required, with his right, blaster-holding hand snapping into place thanks to a magnetic attachment.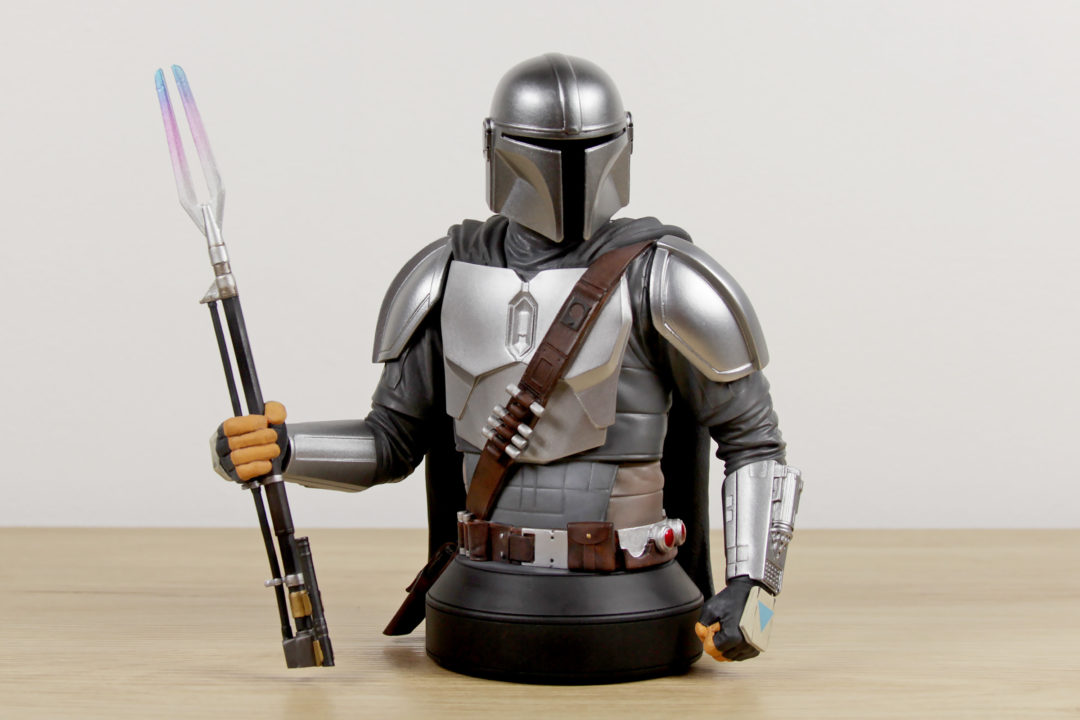 This mini-bust has Din Djarin in a simple pose, but it captures the mix of fabric and metal textures in his costume, as well as all the accessory details like grenades, ammunition, and belt pouches. It's nice to have matching representations of his armour evolution, and we suspect that this might not be the final Mandalorian mini-bust that we see from Gentle Giant/Diamond Select… hopefully we'll see a season 3 sculpt sometime in 2022.