Han Solo and Chewbacca (Mimban) Figure 2-pack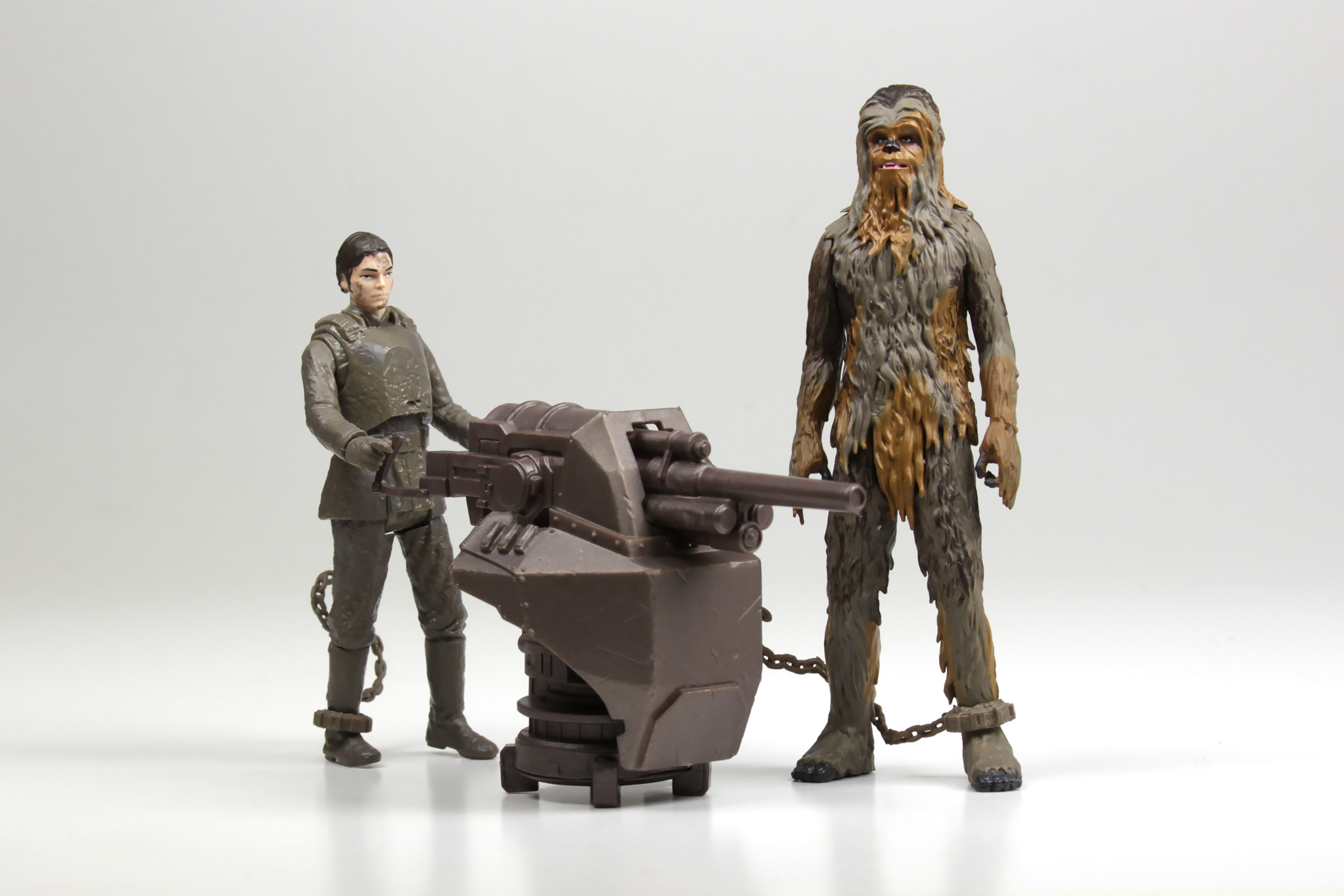 In our hunt to complete our Solo: A Star Wars Story action figure collection, we picked up this cool Han Solo and Chewbacca (Mimban… aka "muddy") 2-pack via eBay. The packaging looks, aptly, like it has been dragged through the mud a little, so we scored it nice and cheap.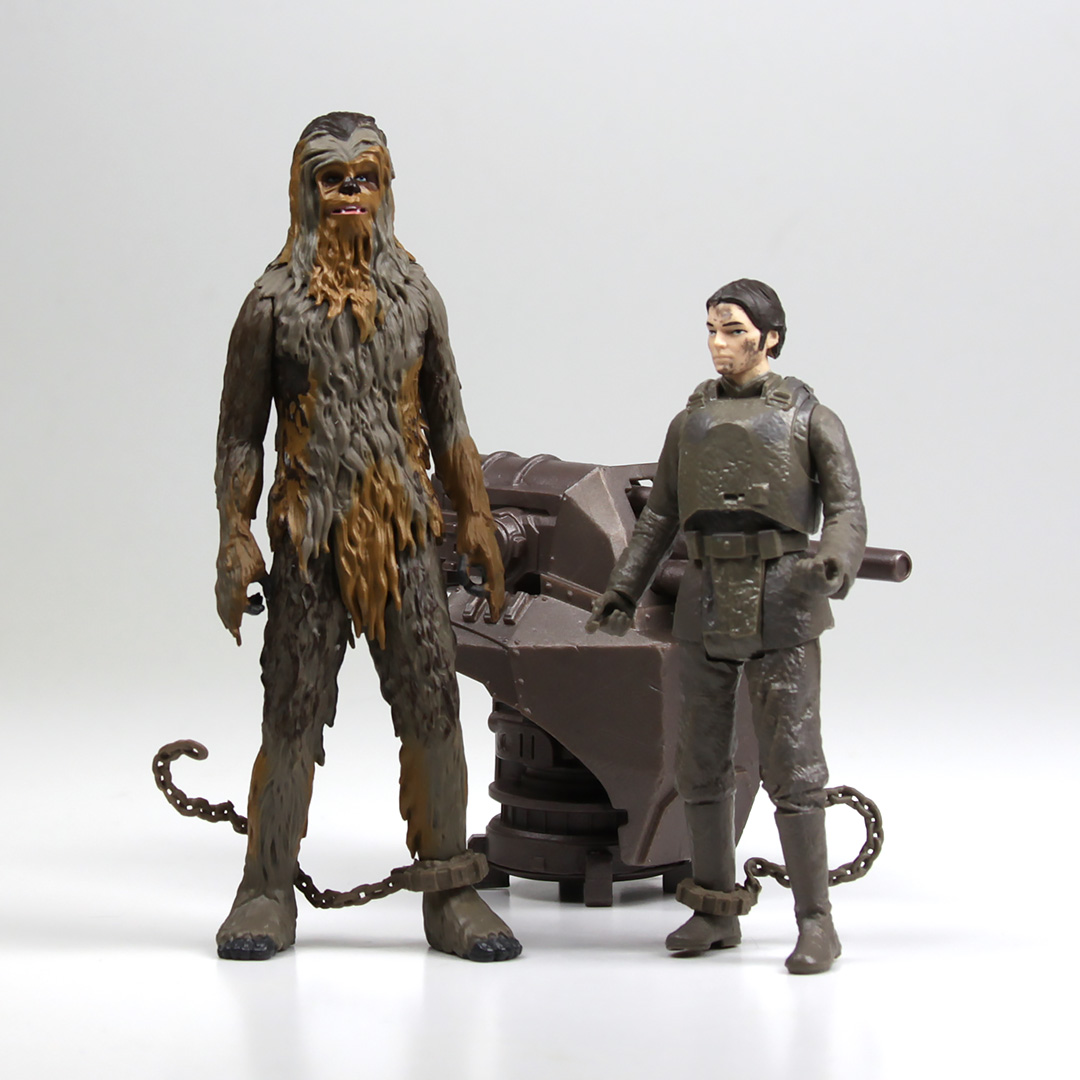 The 2-pack depicts, obviously, the pivotal scene where Han and Chewie meet for the very first time. The figures have interesting paint apps… i.e., they look like they are covered in mud, meaning they are likely more appealing to the completist rather than someone just looking for figures of hero & villain characters. Although not strictly part of the relevant movie scenes, the set also includes an "assembly-required" weapon accessory, that is styled to match the other military hardware seen during the Mimban segments of the movie.