Haysian Smelt Necklace Set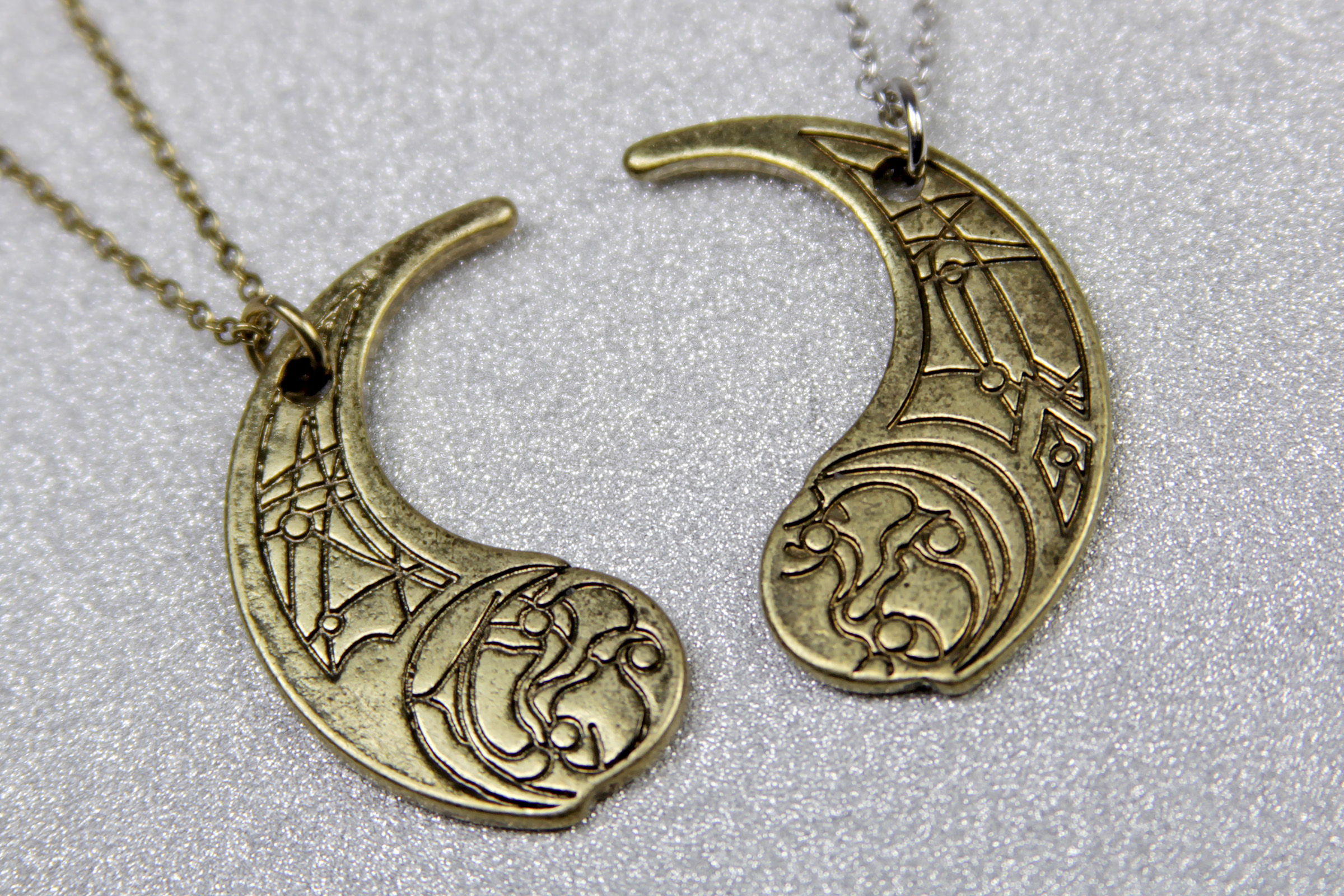 Body Vibe is one of my favourite Star Wars fashion brands, I just love their range of jewelry – so I was very excited when they released this licensed Haysian Smelt necklace set. The necklace set shared by Paige and Rose Tico is featured quite prominently in The Last Jedi – and I wanted a version I could wear as soon as I saw it on screen.
This licensed boxed set includes two necklaces – as this is a jewellery set, the pendants are on necklace chains, rather than the cords seen in the movie. Here, one has a gold-tone chain, while the other has a silver-tone chain.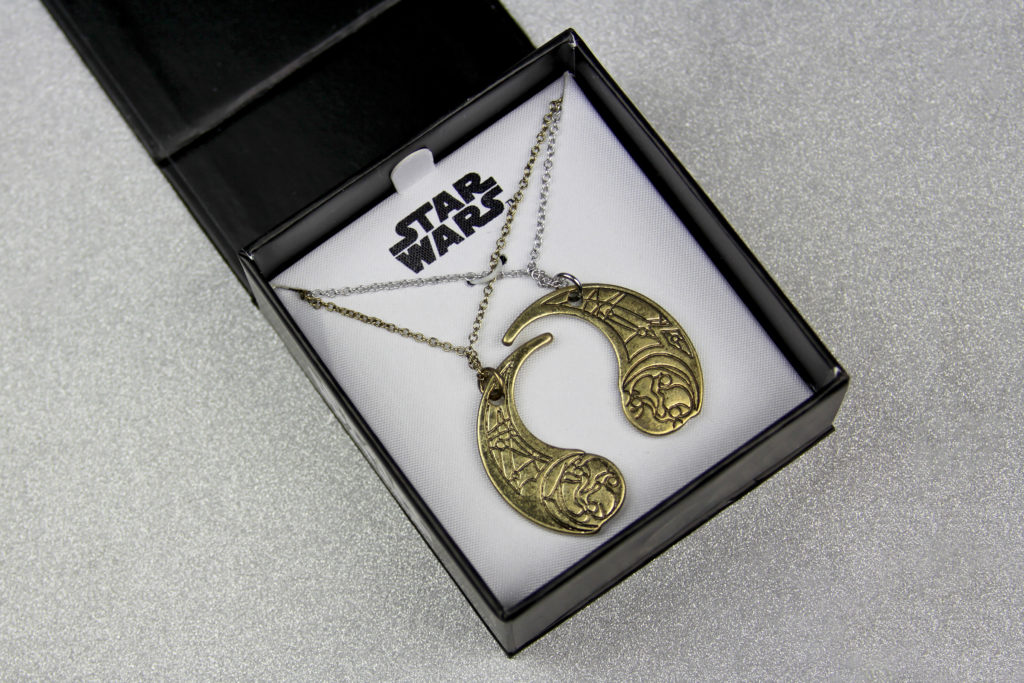 The pendant design references Hays Minor, the homeworld of sisters Paige and Rose Tico. The inset design looks like a circular planet and a star-chart of the sky above. The pendants are identical – though there is a subtle difference between the 'front' and 'back' of the design.
I love collecting Star Wars jewellery, and while most of it features obvious Star Wars logos and characters, it's nice to have a subtle design like this that I can wear anywhere.
Check out my full review over at The Kessel Runway