IG-11 and The Mandalorian Pop! Vinyl Figures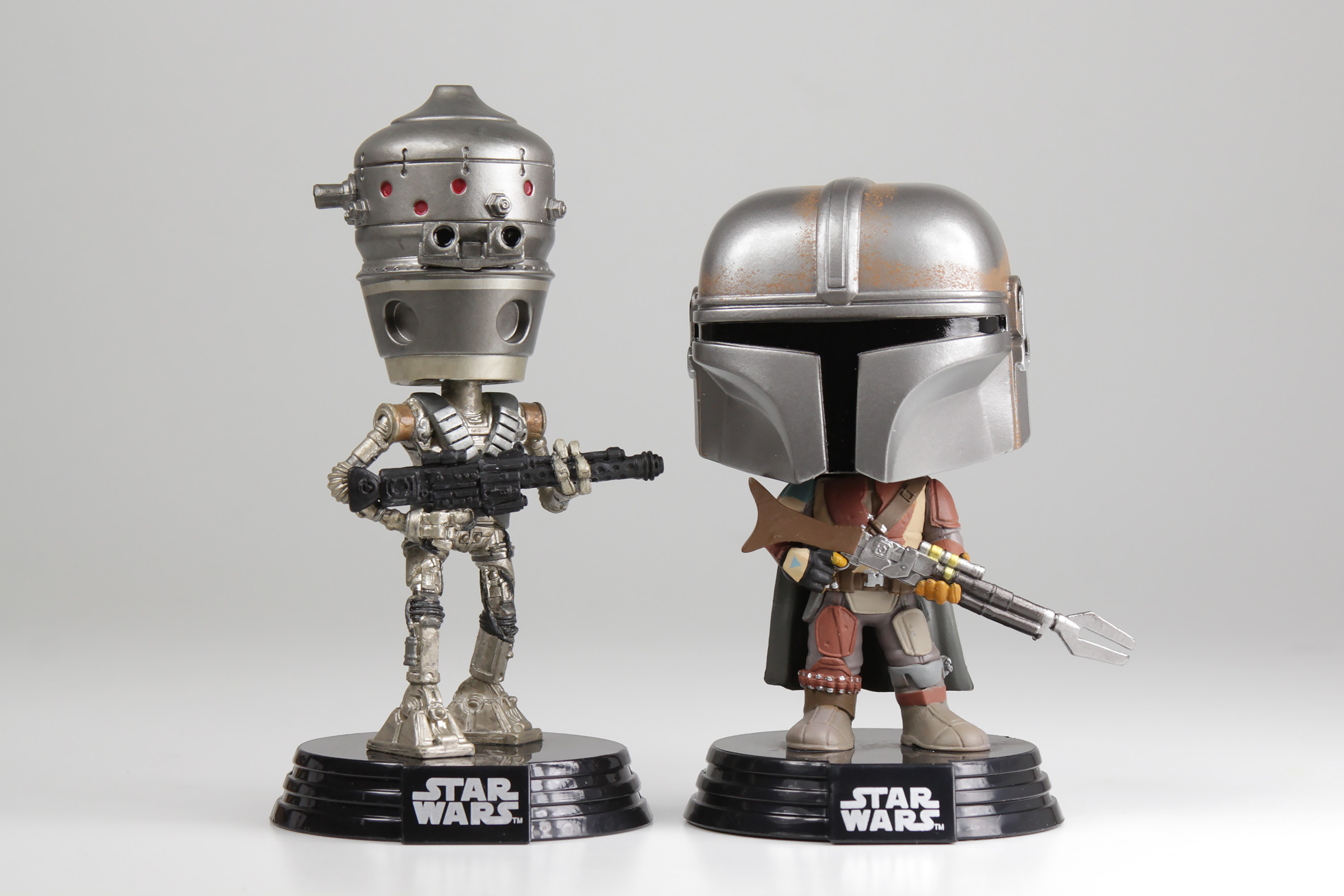 Although we went around lots of stores to check out the new Triple Force Friday product available overnight, we were pretty selective about what we bought at this stage. I'm personally really looking forward to The Mandalorian, and to seeing IG-11 on screen, so had to get a couple of collectibles to represent those characters.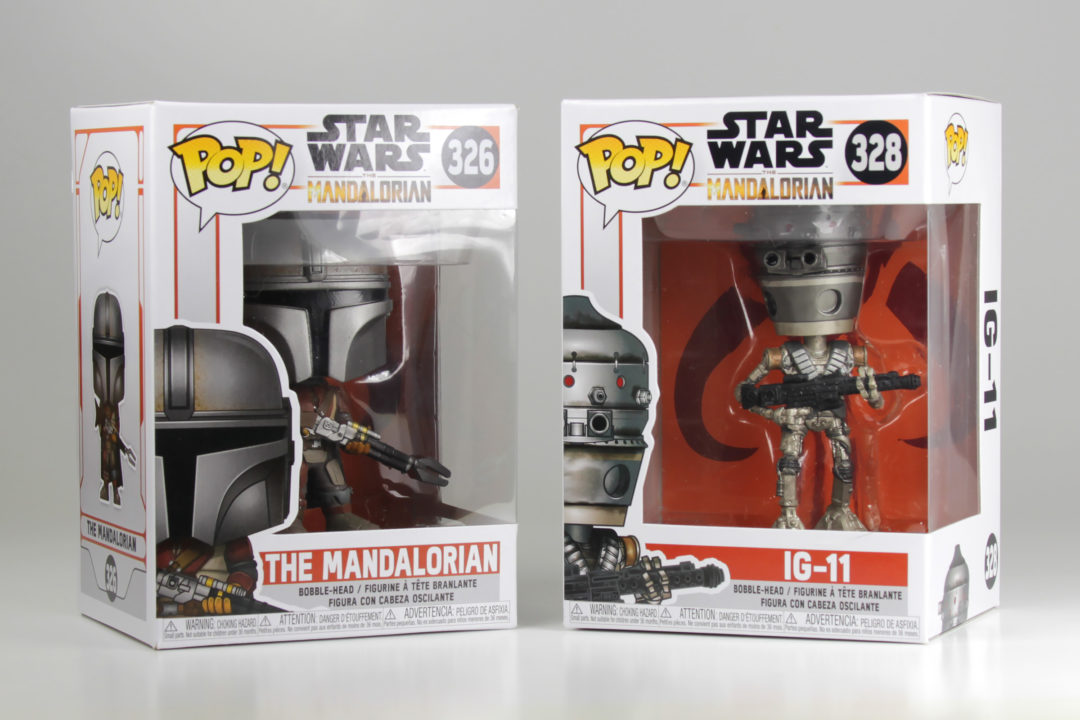 Most of the Star Wars Pop figures released for Triple Force Friday seem to come in pretty interesting and dynamic poses, holding their respective weapons at the ready. Although they're designed for "cuteness" rather than accuracy, I found these two hard to resist, and IG-11 will fit right in with my IG-88 focus collection.
You can buy these figures now from Mighty Ape.