Jaina Solo Bishoujo Statue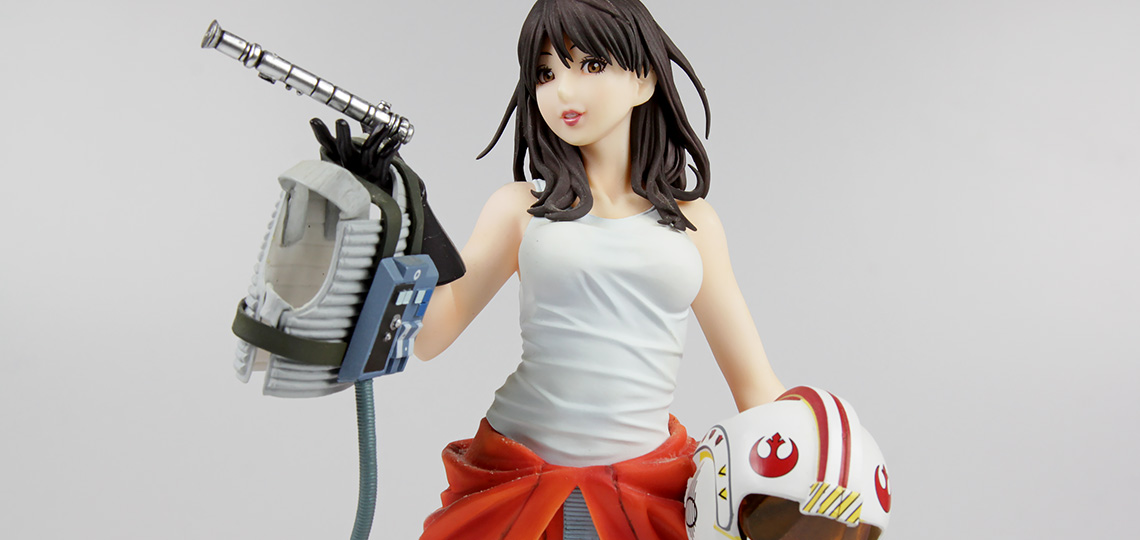 This ARTFX Jaina Solo figure by Kotobukiya was the first of a new Bishoujo collection. It was originally released at the very end of 2012, depicting Jaina Solo in her X-Wing flight suit with helmet and lightsaber.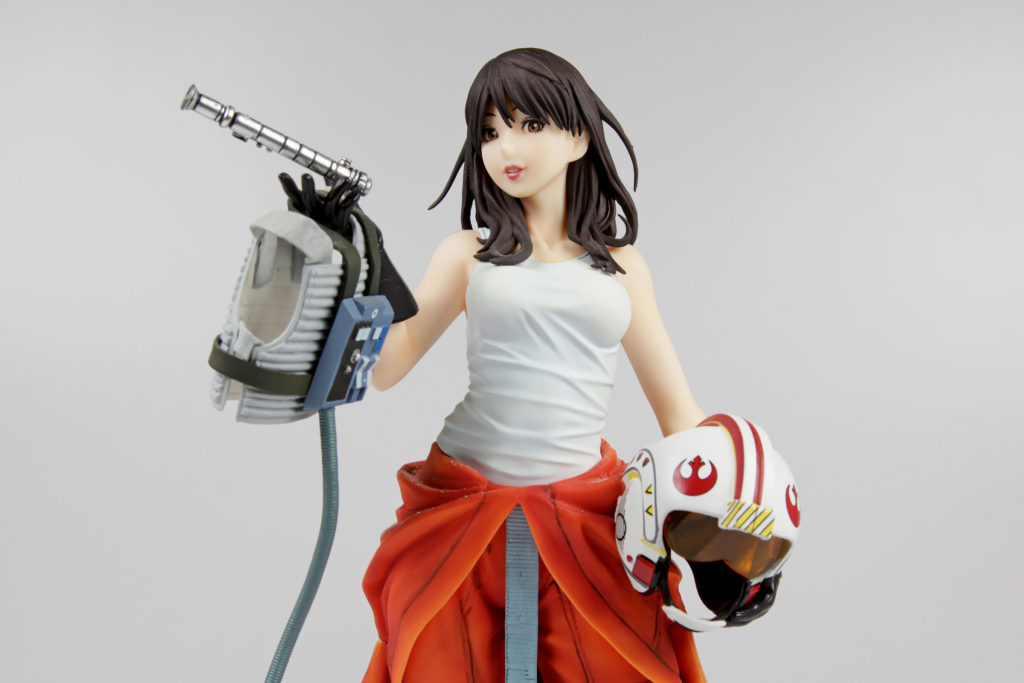 The figure comes with a clear base, with a Rebel Alliance symbol insert, which shows through the base. The Bishoujo figures come in pre-painted parts, which snap together – though I found this figure has a few tricky parts – the lightsaber is balanced on her figure via a very small peg, and the weight of the helmet has a tendency to 'pull' the left hand off from the arm (I should just glue it at some point).
Sadly, there were only two Star Wars Bishoujo figures – Jaina Solo (2012) and Mara Jade (2014) – and I own both. I would have loved to have seen the line continue, but I'm very happy to have this lovely statue in my collection.