Jumbo Vintage Bossk Figure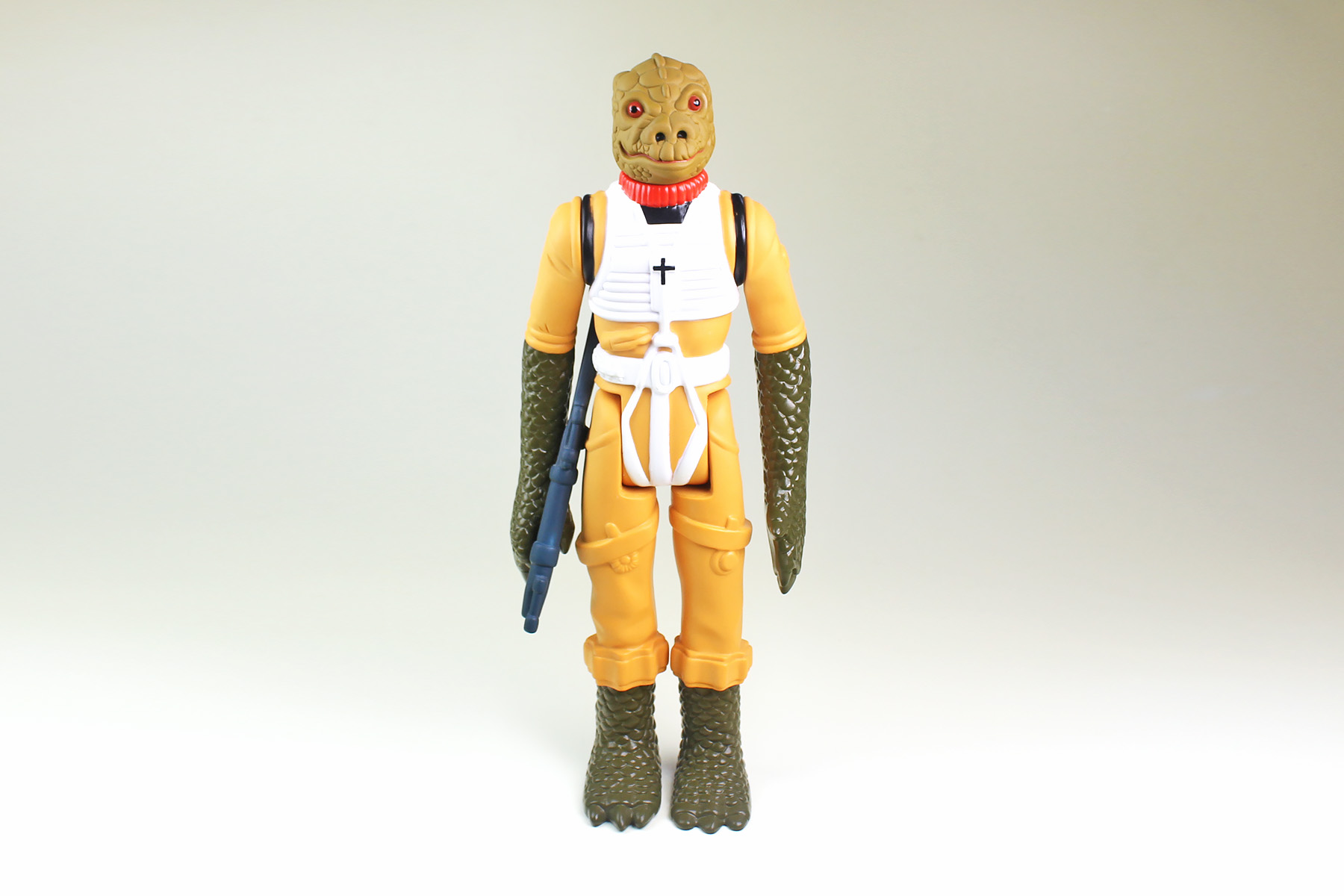 In 2010, Gentle Giant Ltd started producing 12″ scale versions of vintage Kenner action figures, based on scaled up 3D scans of the original collectibles. Trandoshan bounty hunter Bossk was released in that line in late 2013. Having grown up with vintage Kenner action figures, I'm a fan of most character representations from that line – some because of the design of the figure, and some because of its quirkiness. With little screen-time to back them up, the bounty hunters of The Empire Strikes Back were an interesting and mysterious gang of mercenaries. The Bossk figure arguably wasn't quite as menacing as he appeared on screen… some might even interpret the head sculpt of this toy as grinning cheerfully.
When reinterpreted in the larger scale by Gentle Giant, Bossk had his face scales sharpened slightly. This change wasn't unanimously welcomed by fans, who generally want these dolls recreated without any modernisation or enhancement – he's still a happy little lizard who's limited release sold out, and who I am happy to have on display.