LEGO Star Wars Mosaic Build in Auckland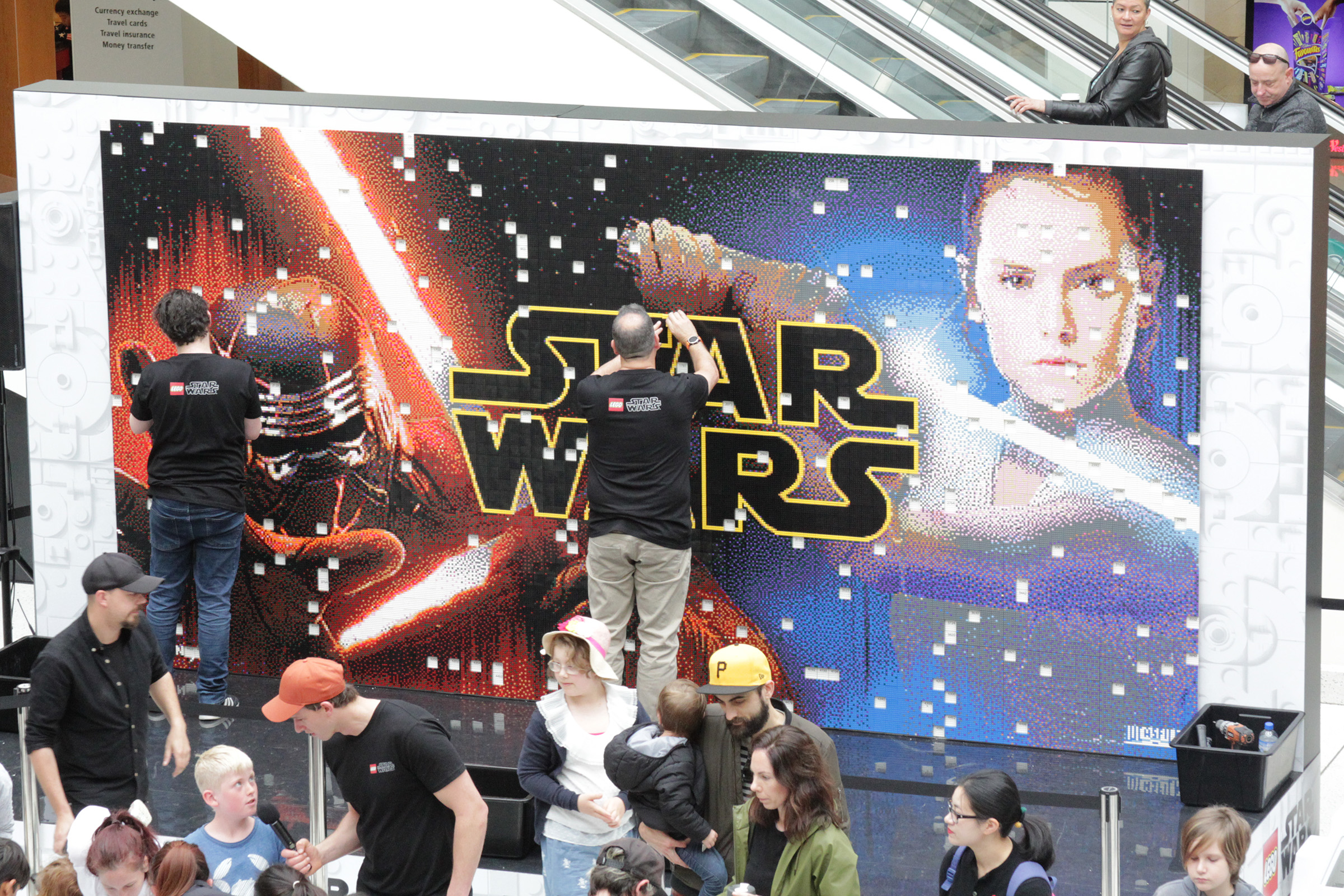 On Sunday 6th October, to wrap up our Triple Force Friday weekend, we went along to a LEGO Star Wars event being held at the St Lukes shopping mall, where a giant LEGO mosaic was being constructed to celebrate the 20th anniversary of LEGO Star Wars.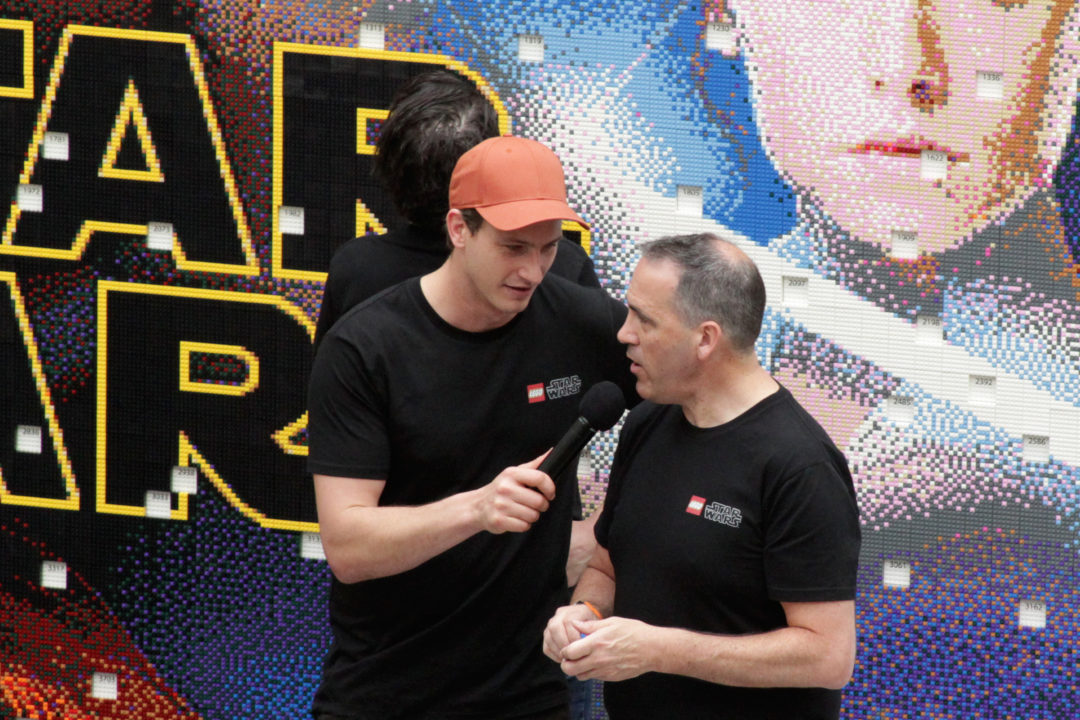 The mosaic, featuring Episode 9 versions of Rey and Kylo Ren, had been under construction over the preceding week. The overall promotion included opportunities for kids to build creative LEGO constructions, and for LEGO Star Wars fans to take home mini LEGO kits (and there were plenty to go around… we grabbed tiny LEGO Star Destroyers each) and LEGO Star Wars mini-figure key rings.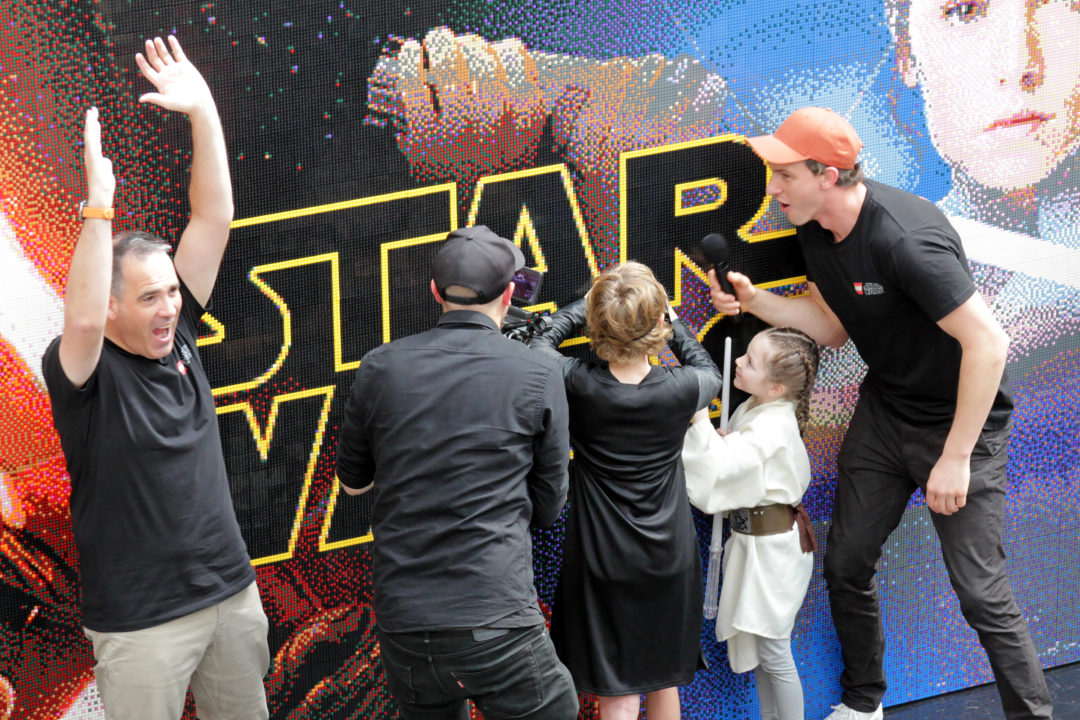 It was really impressive to see the record-breaking mosaic display (the largest LEGO mosaic in NZ history), and to see the crowds of fans and interested passers-by checking out the build and finale when certified LEGO professional Ryan "The Brickman" McNaught (who we enjoyed watching on LEGO Masters Australia) guided a couple of young fans from the audience to place the last of 4608 tiles (each made up of 6×6 LEGO bricks, for a total of 165,888 LEGO pieces) in to complete the final gap in the Star Wars logo.
Check out a full gallery from this event on SWNZ, Star Wars New Zealand.