Leia and R2-D2 Ornament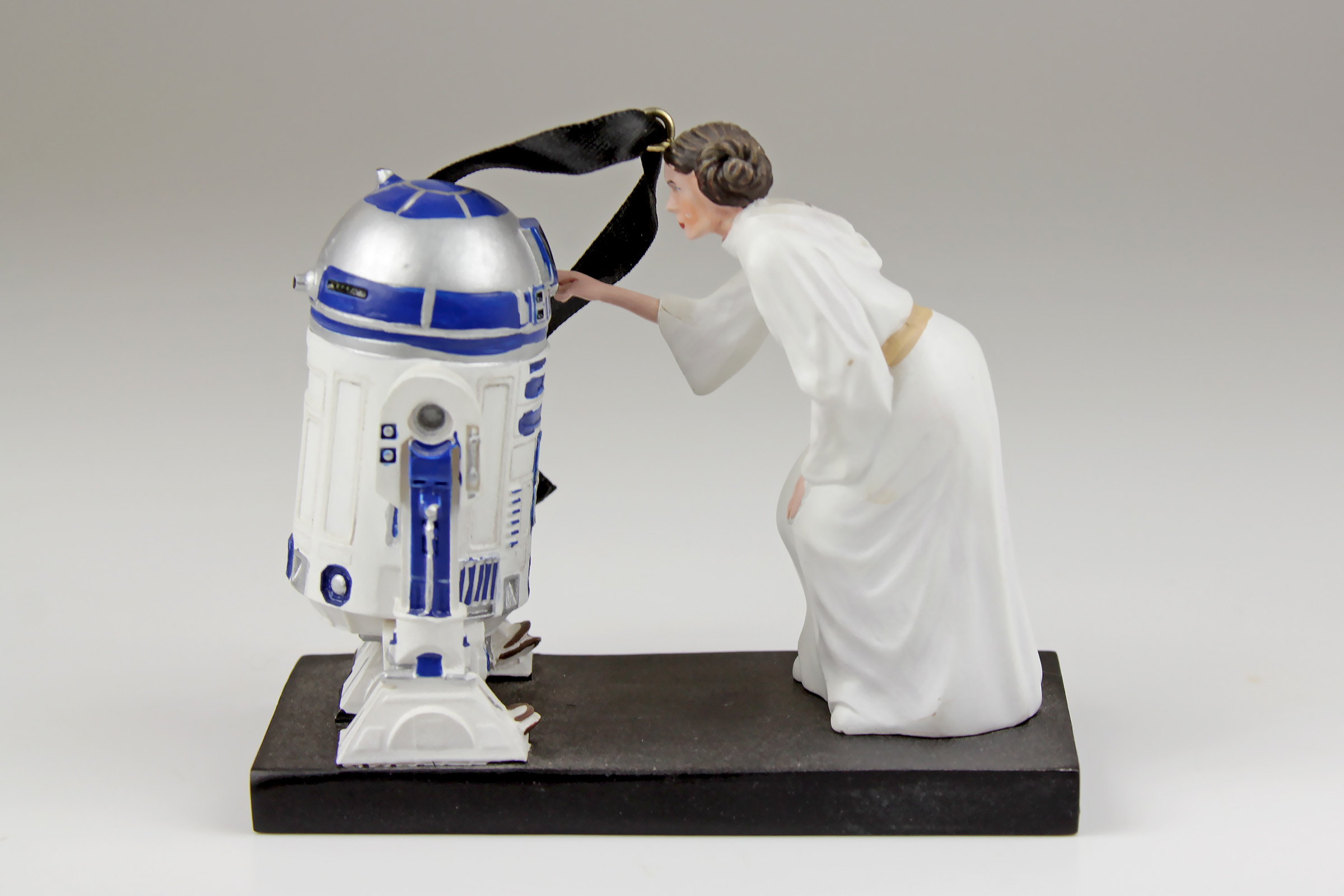 This Disney Store Leia and R2-D2 ornament is another collectible that somehow made into my shopping cart. Princess Leia has a special place in my Star Wars collection, so I often go out of my way to find Leia items – but this one was a little bonus.
The Disney Store often has unique Star Wars items, and they ship internationally, so we check the website from time to time for good deals. During one such browsing session, I spotted this Leia ornament in the after-Christmas clearance, and couldn't resist adding to my cart.
This ornament is part of the Disney Store Ornament Sketchbook Ornament Collection, and features Princess Leia and R2-D2 from a scene in A New Hope.
The sculpting and paintwork aren't as detailed compared to Hallmark Keepsake ornaments, but then the prices reflect the difference. As you can see, I still haven't taken the tag off – I've been keeping this ornament displayed on a shelf, rather than hanging on a tree once a year. Carrie Fisher herself kept a fully decorated Christmas tree in her house all year round, so I like the idea of having a Princess Leia Christmas ornament on display all year round too.