May the Fourth – Star Wars for Breakfast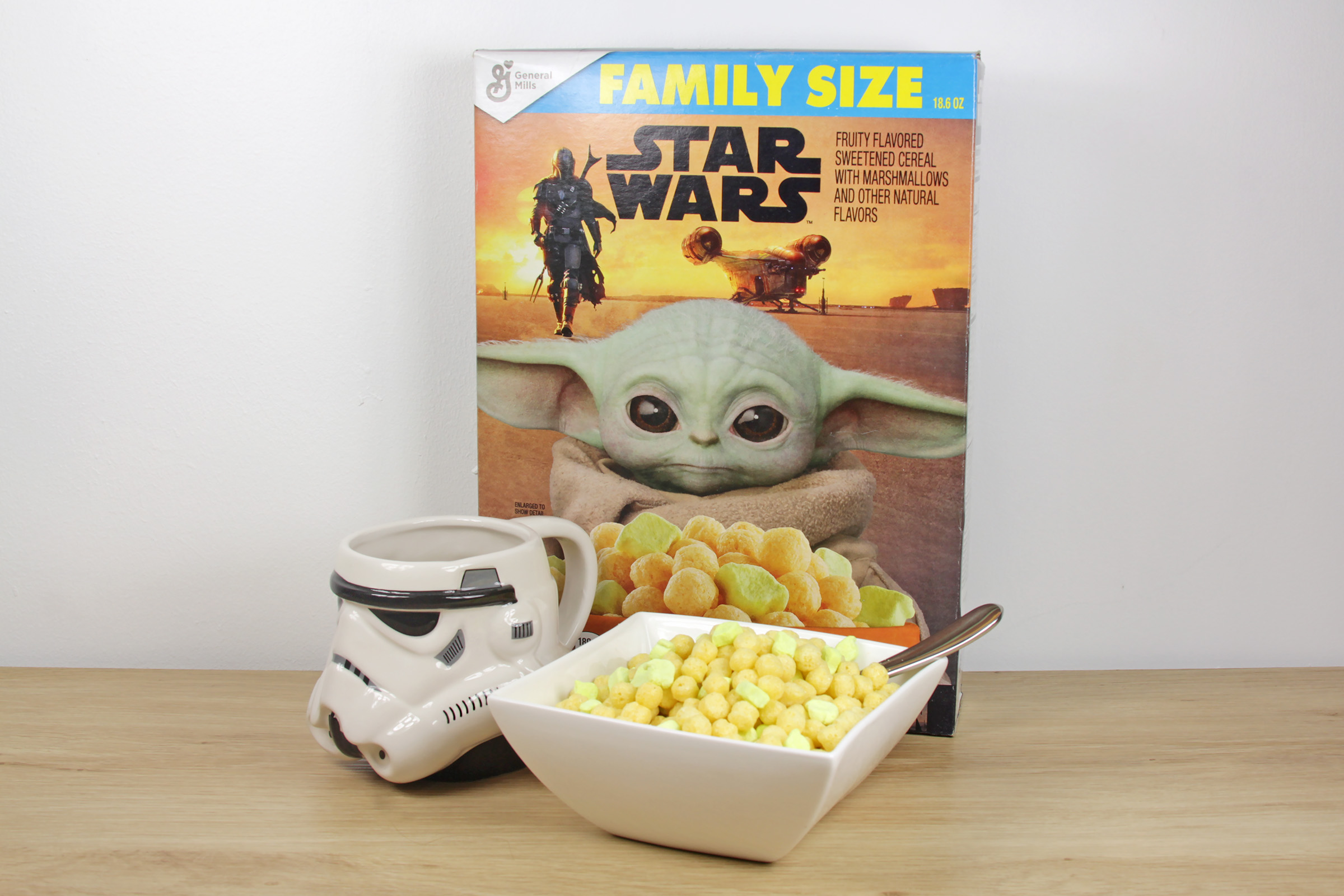 It's Star Wars Day for 2021 – May the Fourth be with you!
We enjoy incorporating Star Wars into our life on a daily basis, but dial it up for fun on May the Fourth… just because we can. Starting up the day with this officially licensed The Mandalorian breakfast cereal. It wasn't actually released in New Zealand, but a few food/confectionery importers brought it into the country, and it was actually available at retail stalls at a recent Armageddon Expo.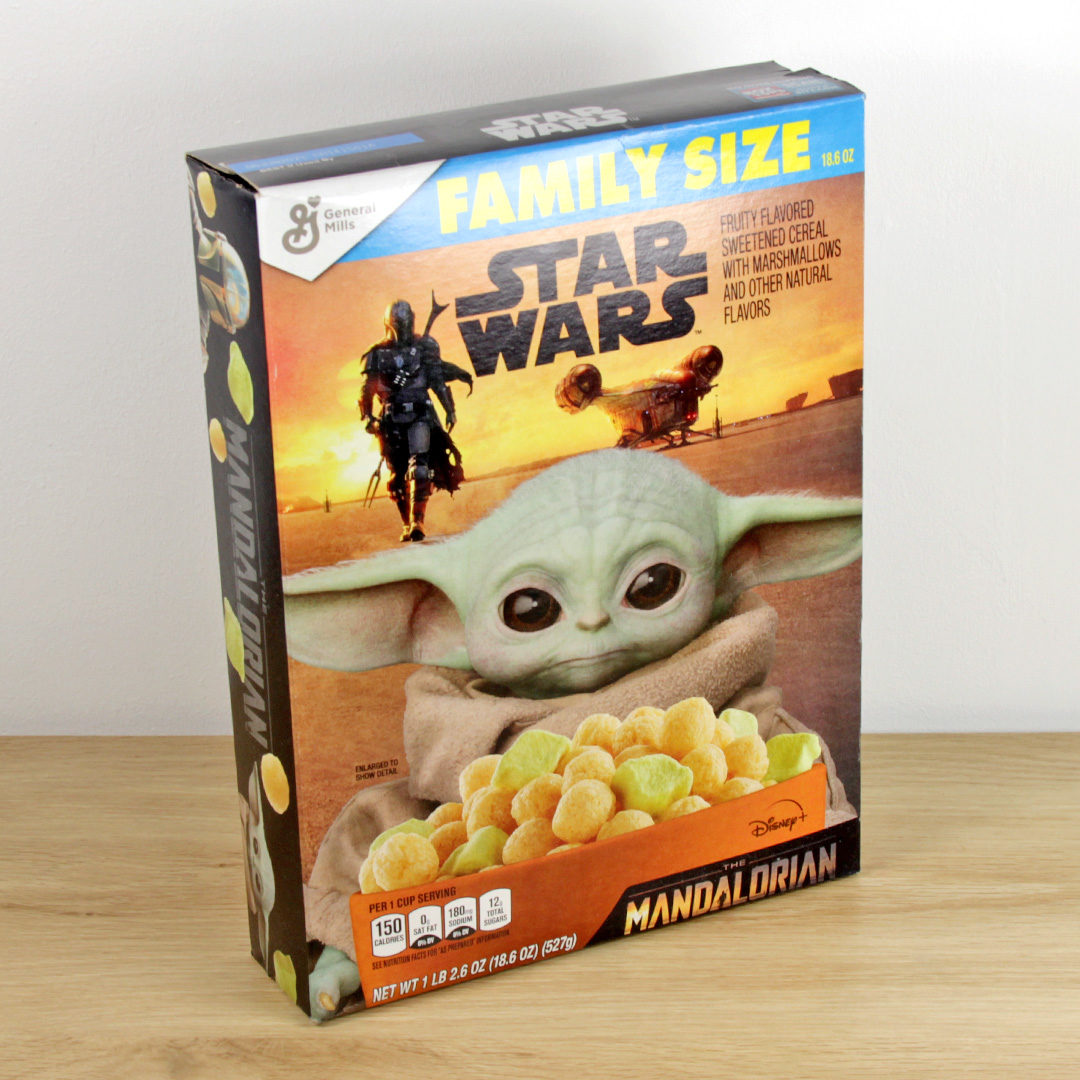 Tasty, but somewhat sweet, it's more than fine for a one-off Star Wars celebratory meal for the whole family. But we also particularly love the packaging, and will add it to our small collection of other Star Wars cereal boxes, which includes all the previous Kellogg's brand breakfast foods we've encountered locally.