Micro Galaxy Squadron Boonta Eve Battle Pack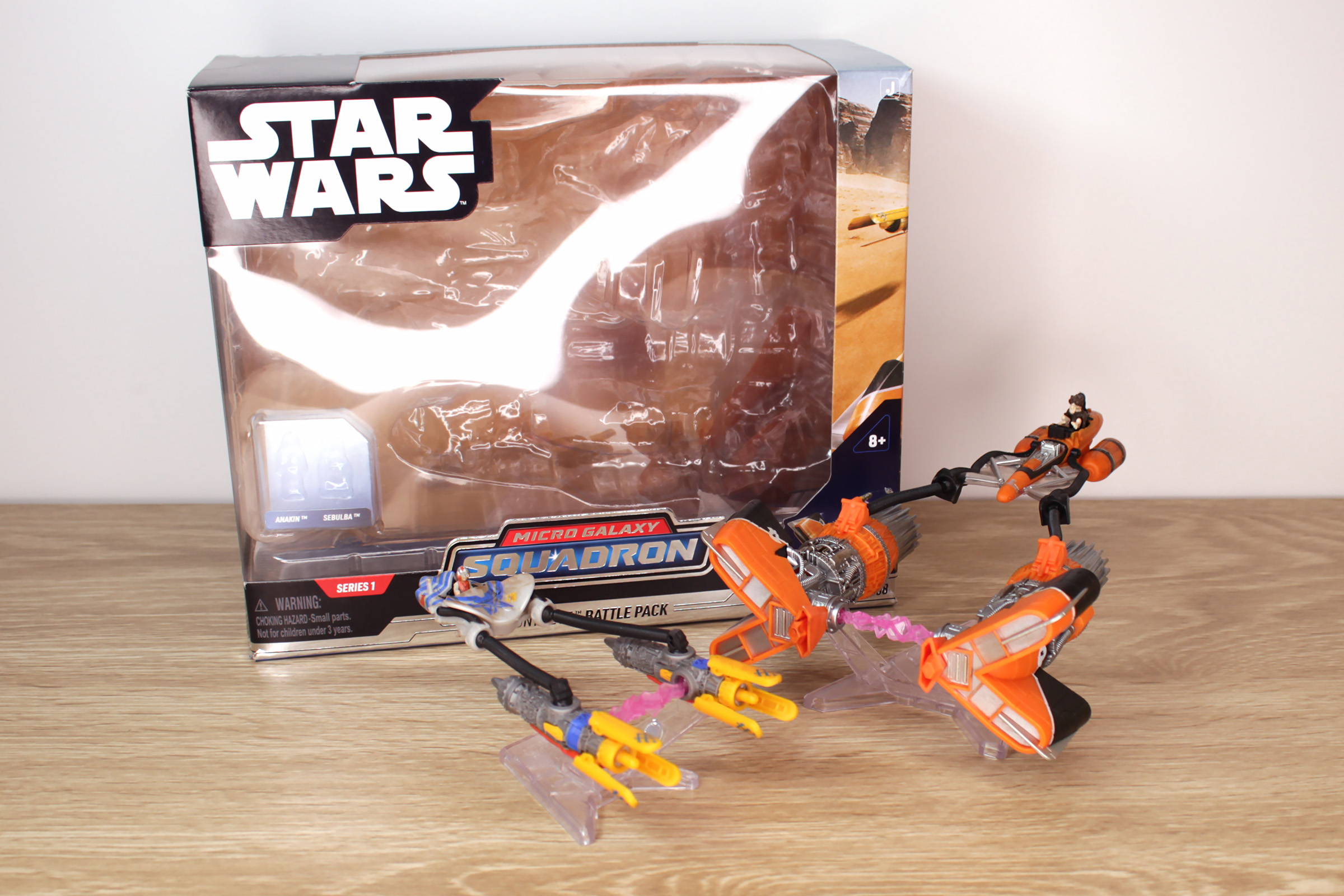 Now this is podracing! The latest addition to our Micro Galaxy Squadron collection is the Boonta Eve Battle Pack, which includes two podracer vehicles.
This battle pack is marked as 'series 1' but does not have a 'launch edition' foil sticker. It is currently available in-store at branches of The Warehouse in New Zealand for a retail price of NZ$45.00 each (approximately US$28.47 at time of writing).
The assortment number for this battle pack is SWJ0093 112522 GC
Watch our full unboxing video below –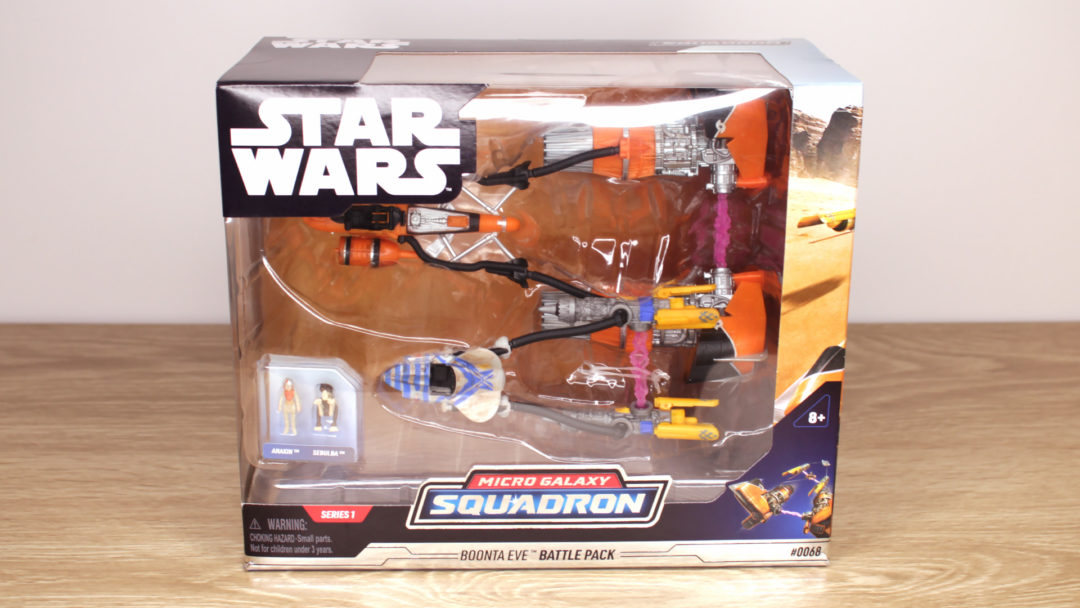 This Battle Pack includes two vehicles, that at this time are not available individually – Anakin Skyalker's Podracer and Sebulba's Podracer, as seen in The Phantom Menace. Each vehicle also includes a small figure that fits into the cockpit.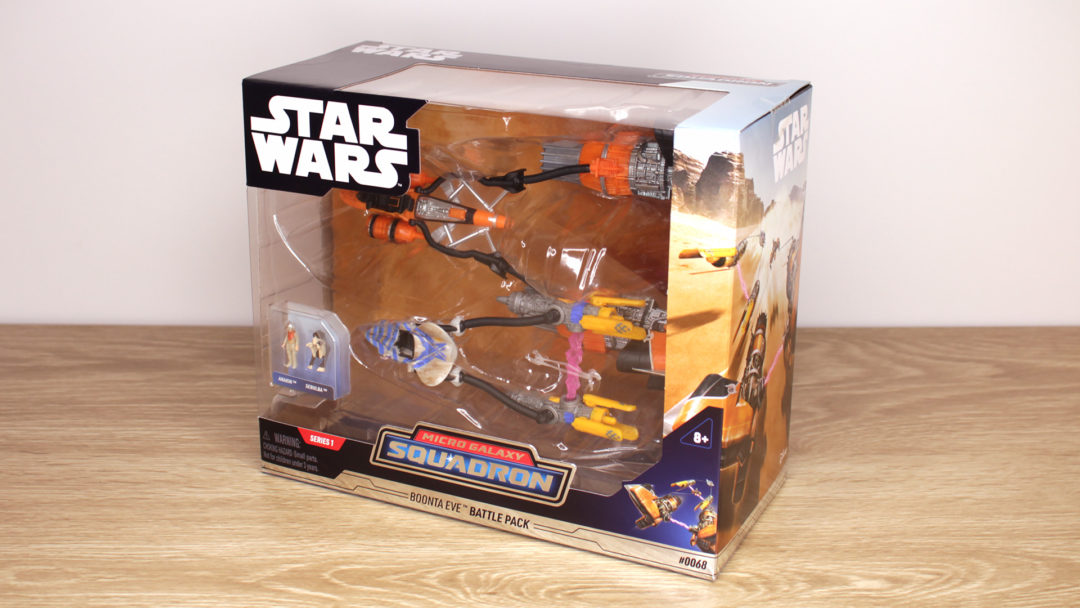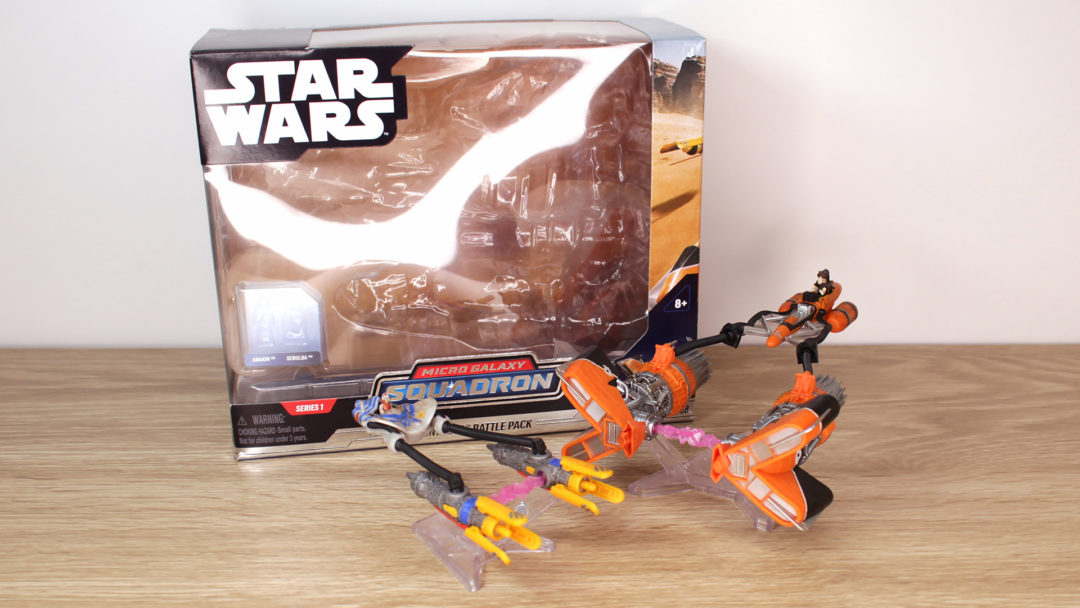 Each vehicle comes with a clear plastic stand that attaches to the podracing engines, so they can be displayed in a more correct hovering style, rather than just sitting on the ground. I rather wish that all vehicles in this range came with a clear stand, to have options for display (especially the Jedi Starfighter with hyperdrive ring). The vehicles snap onto the stands nice and securely, but are also removable if you prefer to display the vehicles without them (perhaps in a diorama setup).
The paint applications are colourful and tidy, with minimal weathering applied in appropriate areas. There is some minor articulation in the connectors between the engines and the cockpits, and the energy beam connectors are sculpted nicely.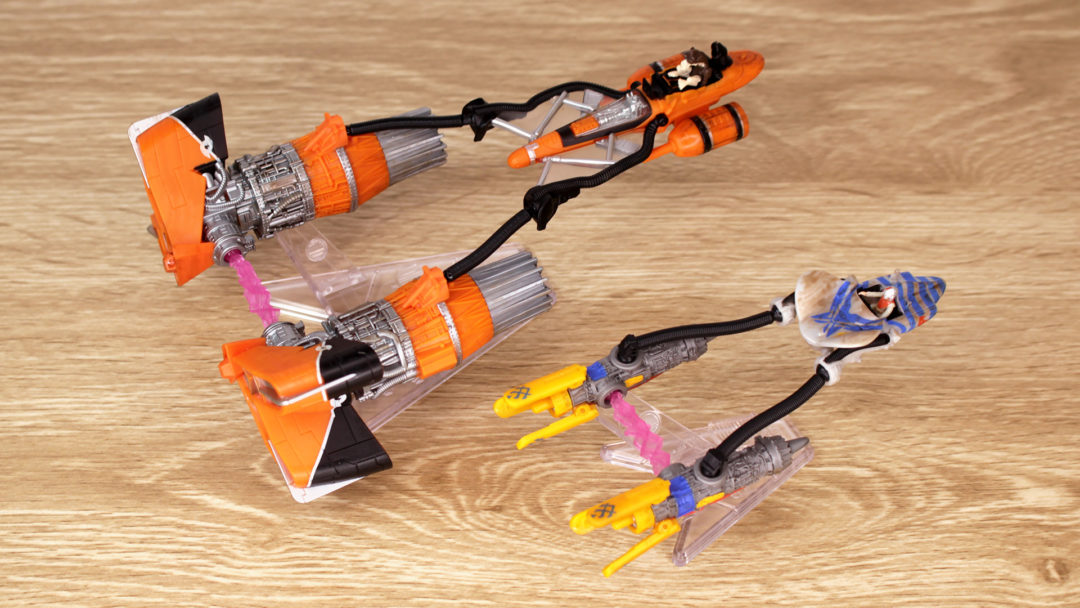 Sebulba's podracer –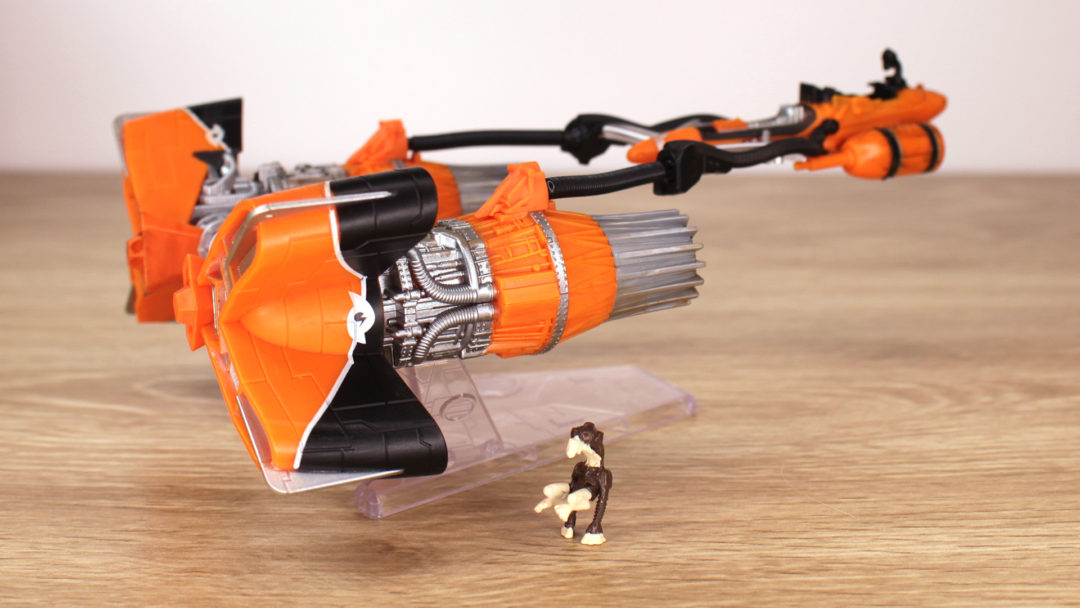 Anakin's podracer –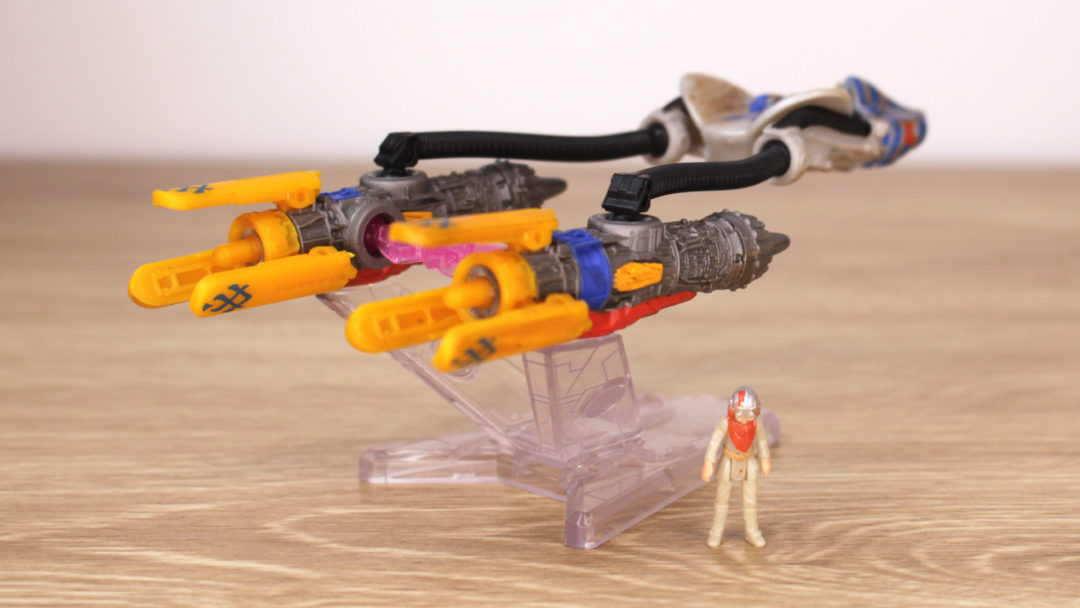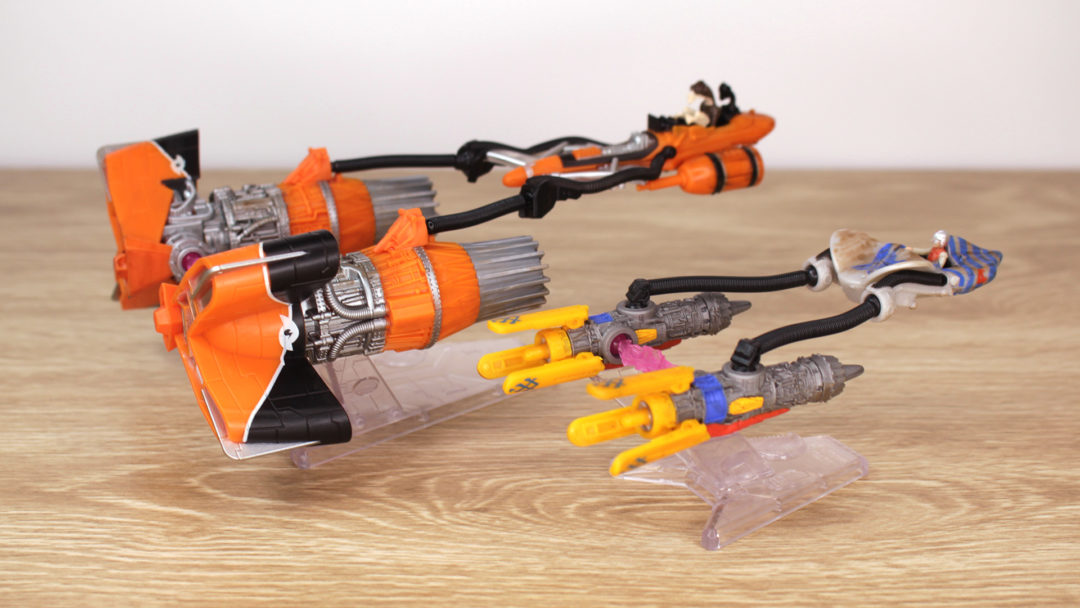 Overall, I think this is a fantastic set and a fine addition to our Micro Galaxy Squadron collection. The figures fit in the vehicles well, and the display stands give a more accurate 'hovering' presentation when on display.
Will you be adding this set to your collection? What vehicles do you hope to see in future waves of the Micro Galaxy Squadron line?
May the Force be with you!