Moloch 3.75″ Action Figure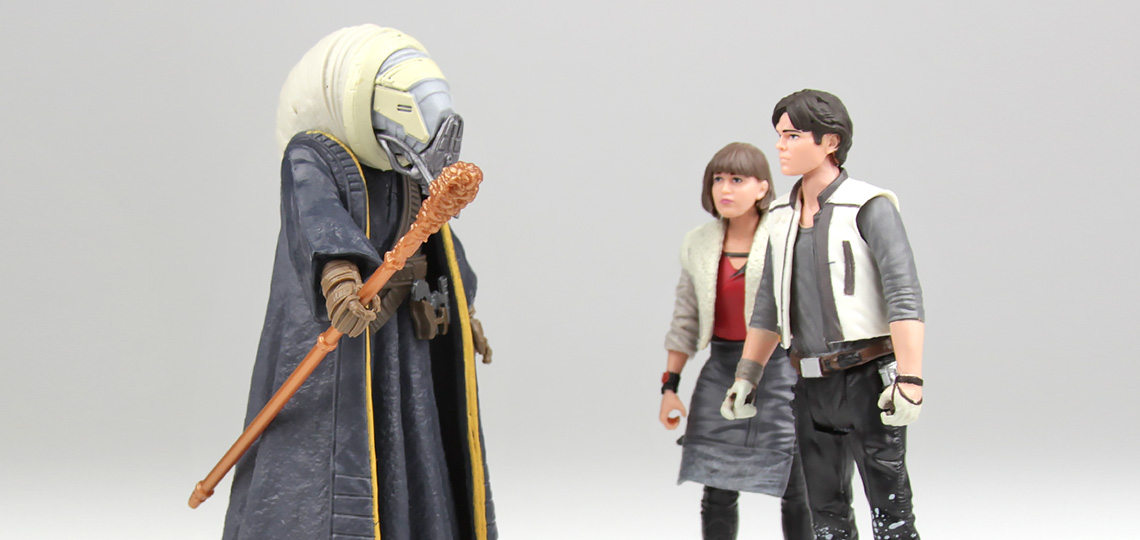 A recent toy sale at branches of The Warehouse in New Zealand had Solo: A Star Wars Story figures reduced to $5 each, in addition to a buy-one-get-one-half-price promotion at the same time. Buying a couple of figures, therefore, cut the toy price to an average of $3.75 each! Even better, the figures on the shelves included some waves that had not previously been seen locally before.
We were very happy therefore, to be able to add Moloch, from the flashback scenes at the start of the movie, to our growing collection of Solo characters. This action figure has articulated wrists, a removable face mask, and a couple of accessories that includes a blaster that fits neatly into his belt holster.