Obi-Wan Kenobi TVC Figures – Ben, Vader, Reva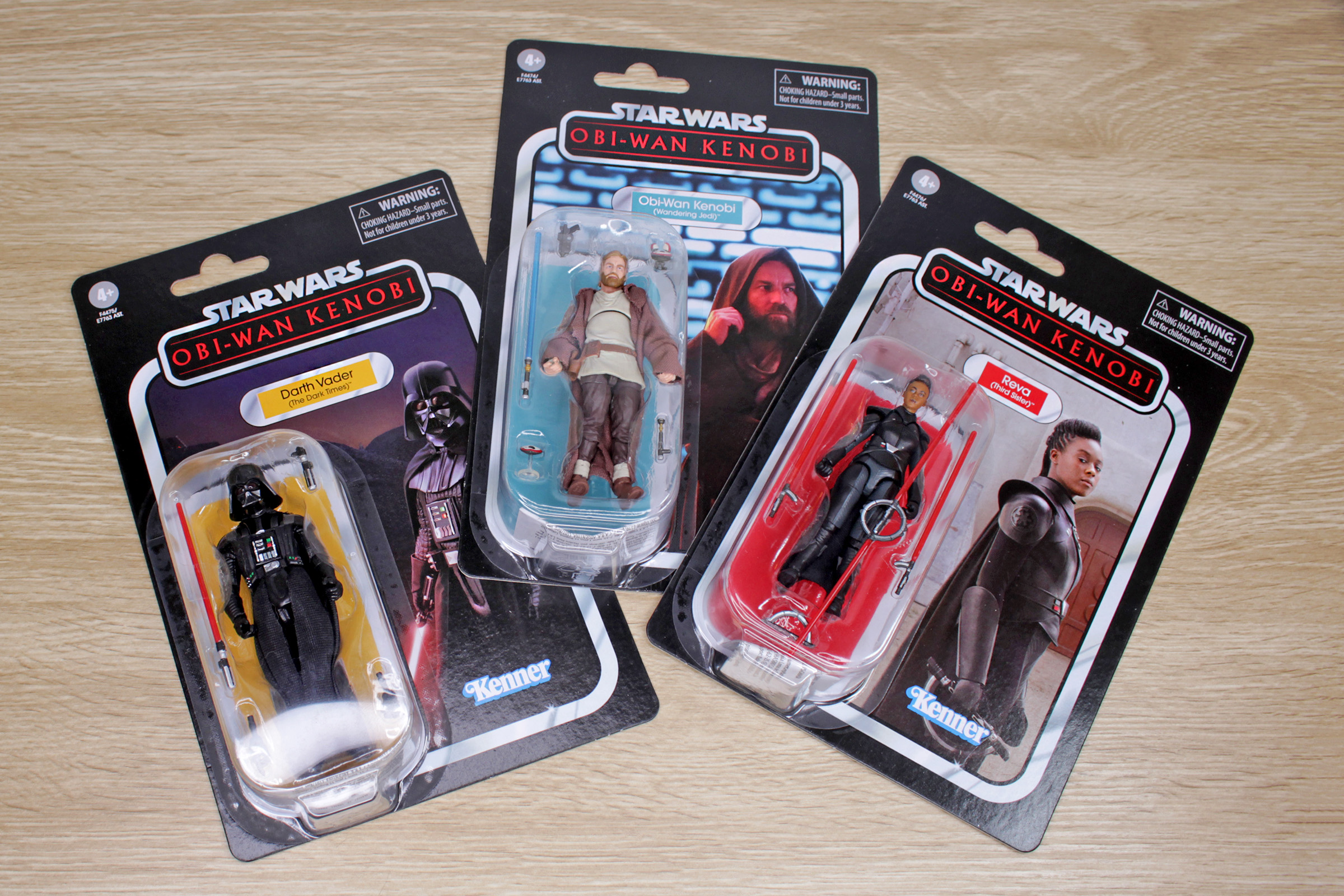 Very exciting news – the first three Star Wars The Vintage Collection 3.75″ figures from the Obi-Wan Kenobi series are now available in NZ! They just showed up on store shelves, unannounced, and fans were running out to grab them before they all disappeared. We were very fortunate be to able to get ahold of all three figures at our local store.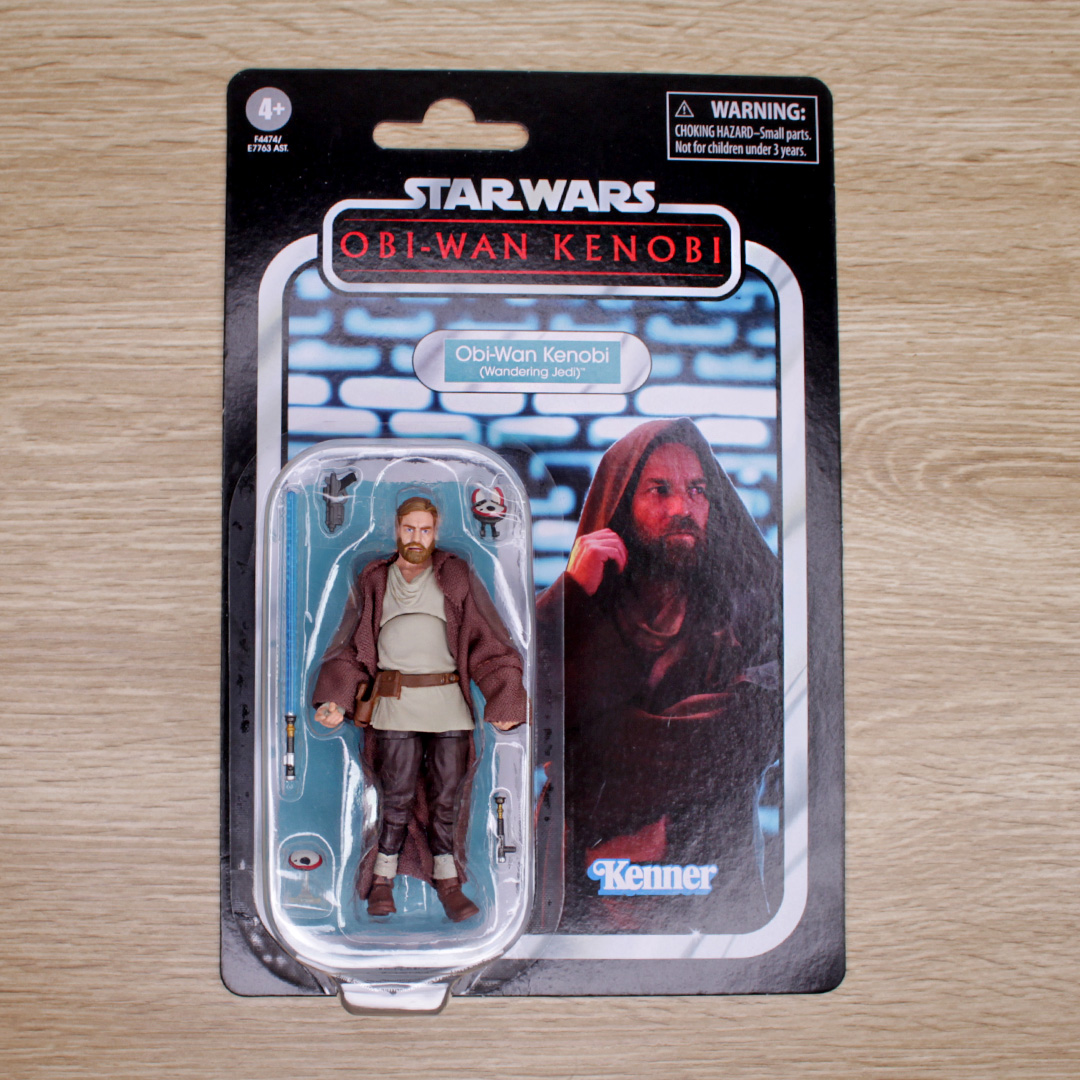 These figures were not expected to be released until much later in the year (or even early next year), well after the series had finished airing, so it was a complete surprise to find them available now, let alone locally – even before the US! These figures showed up at local Farmers stores, which had a toy sale on at the time, so fans could grab them at a discounted price as well.
While these figures are already must-haves for our collection, the figures themselves are very well done. The Darth Vader sculpt is one of the best Hasbro has done in recent years, complete with lightsaber hilt, activated lightsaber, and two alternate hands for different poses. Obi-Wan Kenobi comes with a blaster, lightsaber hilt, activated lightsaber, and two versions of the little Lola droid. Reva comes with four lightsabers! One hilt, one activated double-bladed lightsaber, and two single-bladed activated lightsabers, for all your posing needs. All three figures also have soft goods cloaks, which I personally really like for this scale.
I found the variant notes quite interesting – this version of Darth Vader is 'The Dark Times' – just as Obi-Wan Kenobi mentions when talking with Luke Skywalker in A New Hope... "Before the Dark Times, before the Empire". This version of Obi-Wan Kenobi is 'Wandering Jedi', while Reva is 'Third Sister'.
Darth Vader 'The Dark Times' – VC241
Obi-Wan Kenobi 'Wandering Jedi' – VC245
Reva 'Third Sister' – VC242
We may eventually open these figures up, as our 3.75″ figure collection is predominately loose (rather than carded), but right now, these are the only figures with the Obi-Wan Kenobi series backing card design, so we'll keep them carded for now.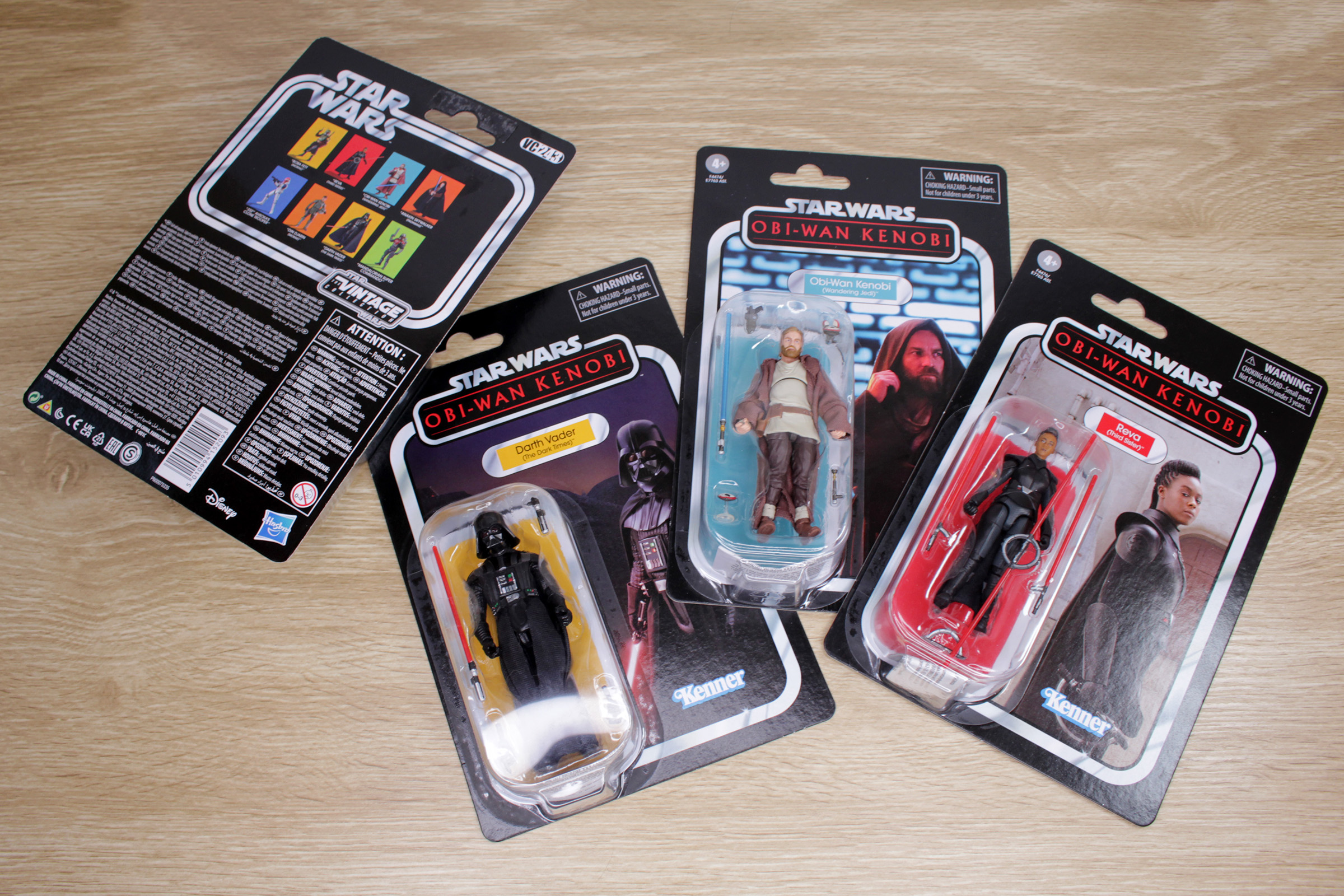 Such a great opening line-up for our Obi-Wan Kenobi series collection – I really hope additional figures aren't too far way. I definitely need a young Princess Leia and Tala, as well as Bail and Beha Organa!