Pepsi/KFC Darth Maul Statue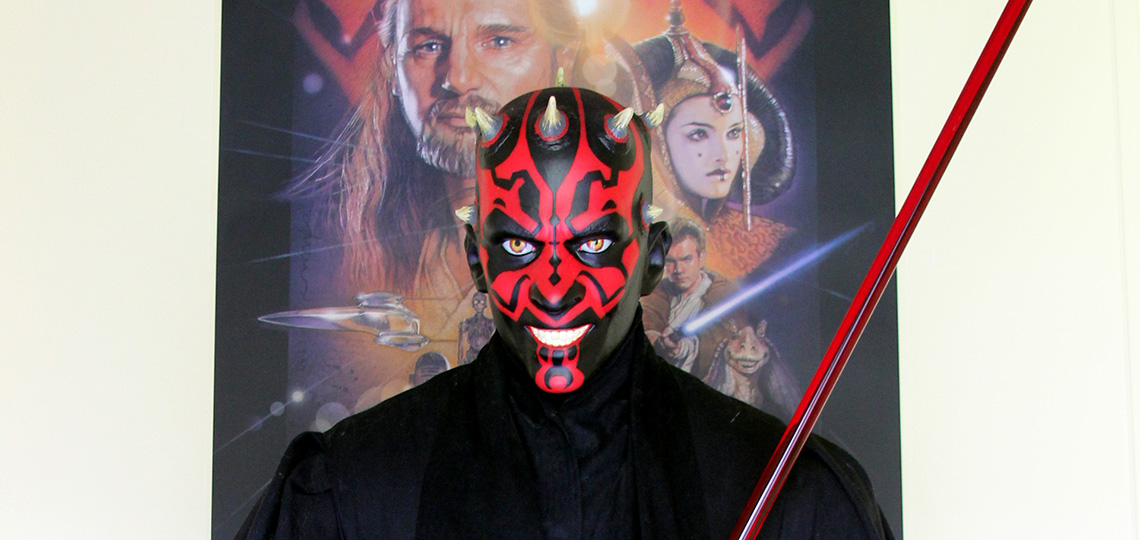 Today, May 19th, marks the 20th anniversary of theatrical release of The Phantom Menace in the United States (in New Zealand, it actually came out in cinemas a little later, on June 10th).
One of our most prominent Episode 1 collectibles is this life-size Darth Maul statue, which we have on display in an alcove that faces our front door… so that he greets all guests that come to our house.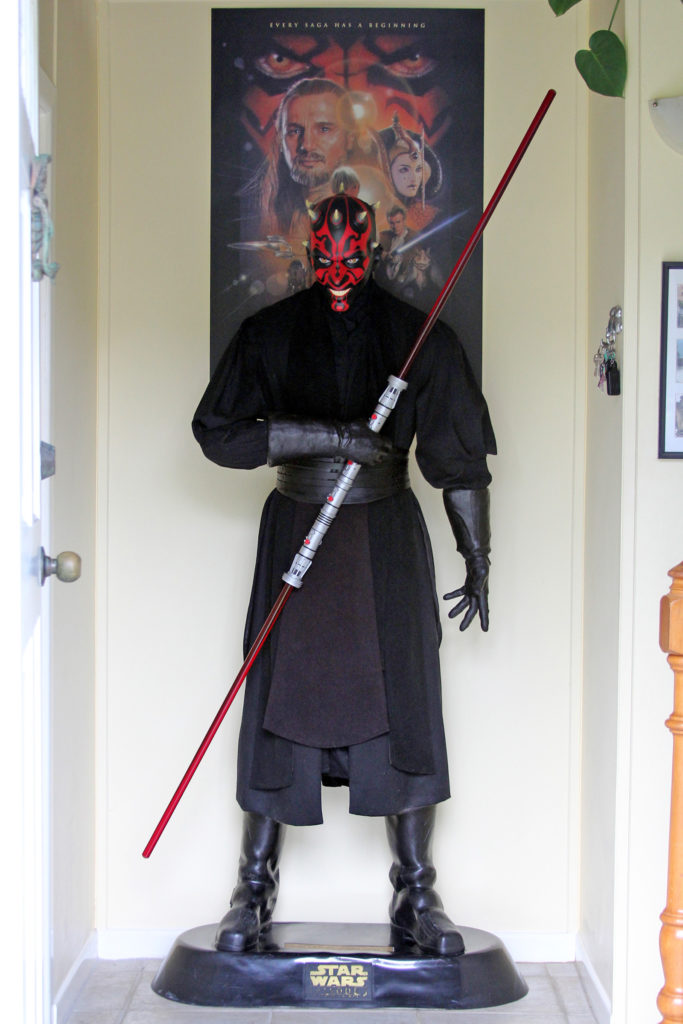 The Darth Maul statues were originally prizes in a competition run in New Zealand at KFC and Pizza Hut restaurants, but in addition to those that were given to competition winners, a large number that were displayed at restaurants found their way into the hands of collectors. I managed to find this one for a very good price at a local second-hand store in 2000. You can read more about the Pepsi/KFC Episode 1 promotion in New Zealand on the SWNZ, Star Wars New Zealand website.