Postcards From Ilum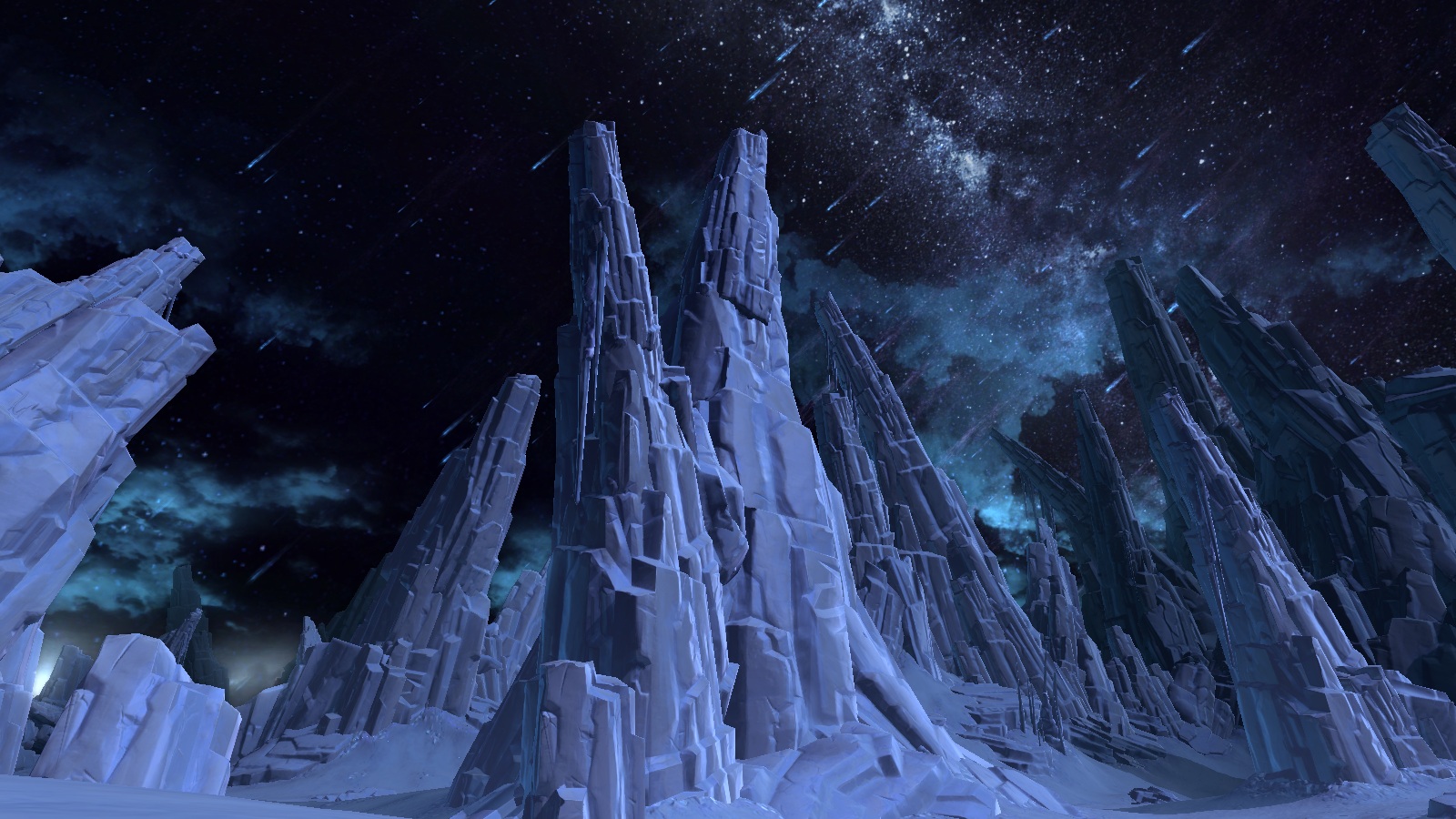 We have been playing Star Wars The Old Republic since the beta testing weekends in 2011, and years later we are still avid players. Like many gamers, we like to keep track of our accomplishments and adventures in SWTOR, and we take lots of screenshots too!
As a way of keeping a record of our adventures, and to connect to the SWTOR fan community, in April 2012 we started a Tumblr account to blog about our SWTOR adventures – 'Postcards From Ilum'. At the time, Ilum was the end-game planet, and it was exciting to finally reach level 50 with our first characters and reach Ilum.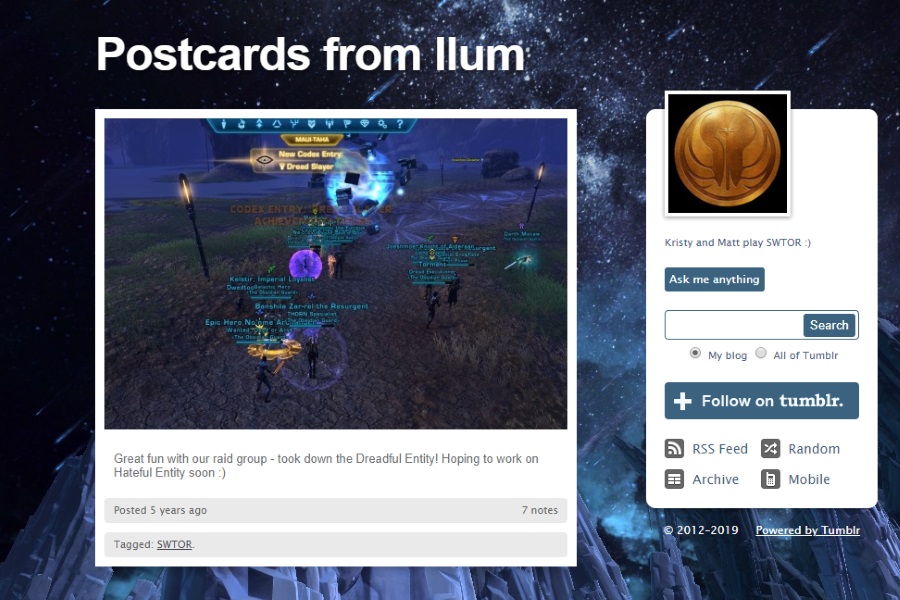 We kept posting to our SWTOR Tumblr account up until around February 2014 – by that point, we were in an active raiding guild, and were just playing so much, we sort of forgot to regularly sort through our screenshots and post them. I do wish I had kept at it though, it was a great record of our adventures – it's funny to look back and see how 'young' my characters look!
So with renewed enthusiasm, we'll be blogging some of our SWTOR highlights here on our blog. In the meantime, here's a few highlights from our early SWTOR days from the 'Postcards From Ilum' archive.