POTF2 Expanded Universe Dark Trooper 1998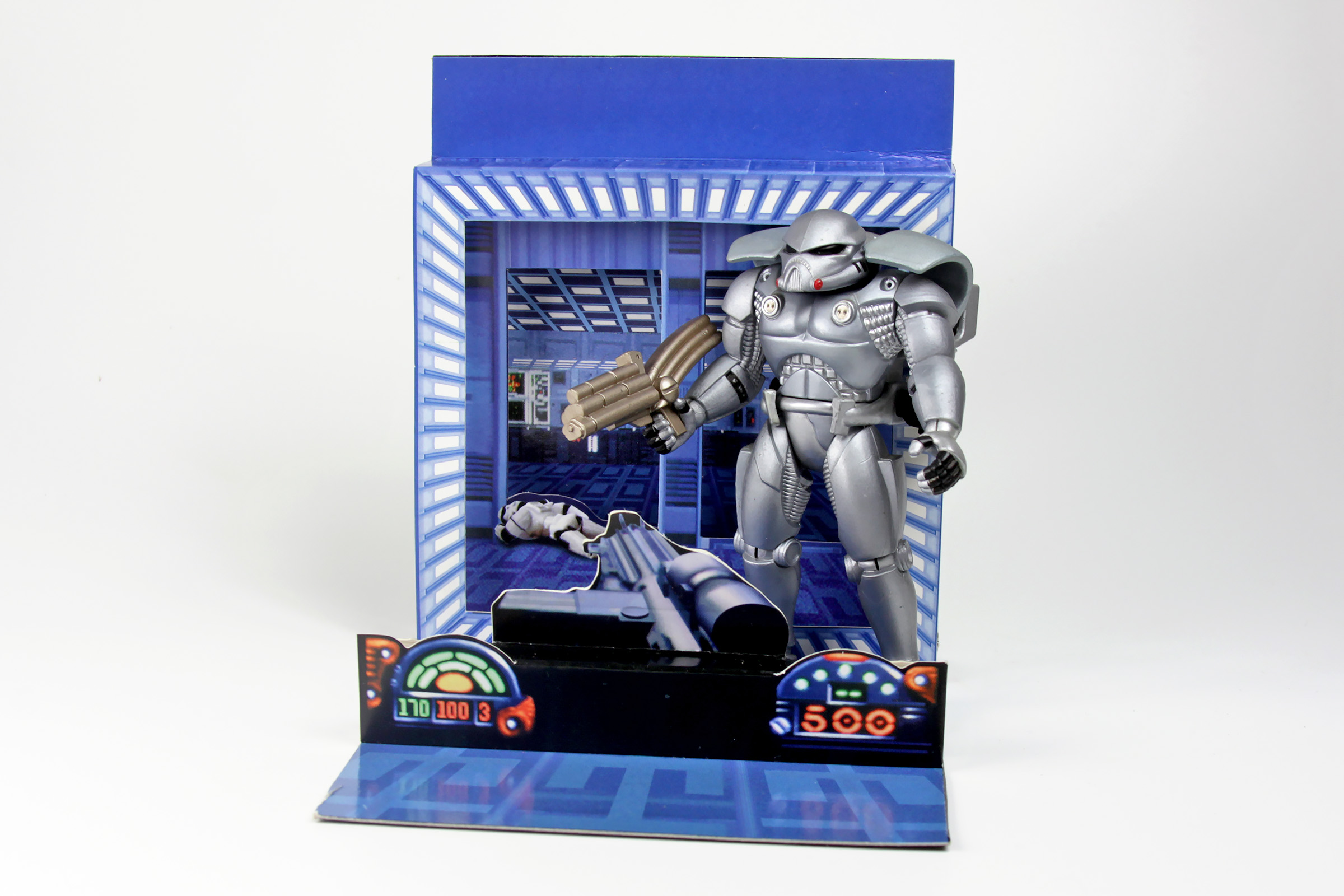 In 1998 Hasbro released a short run of Expanded Universe action figures based on the books and games of that era, each of which came with a pop-up backdrop representing their respective source material. One of my favourites is still the Dark Trooper, based on the 1995 video game Star Wars: Dark Forces. He comes with a heavy blaster, removable jet-pack, and his shoulder armour plates are also removable.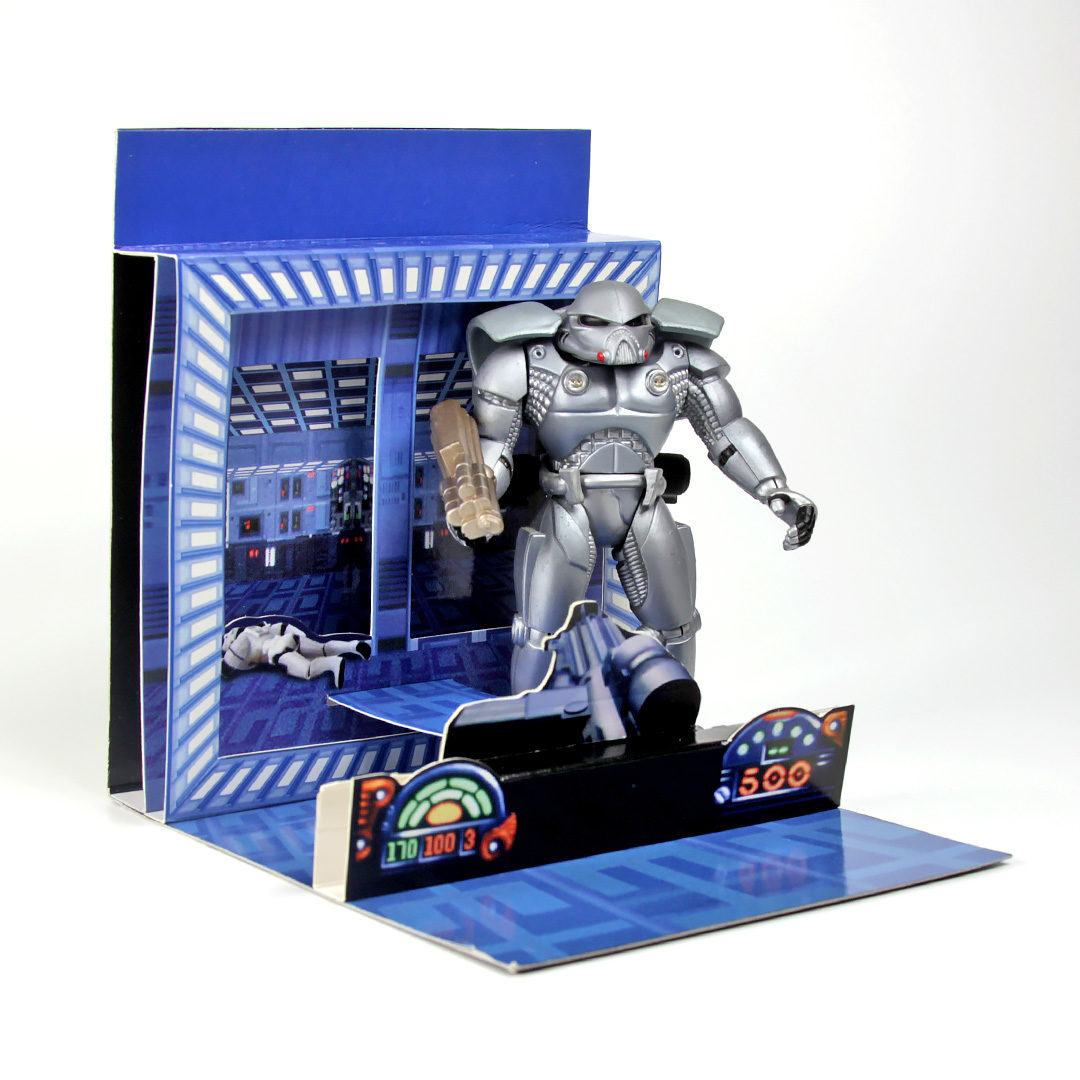 The phase III iteration of the Dark Trooper project actually only saw a single exosuit/droid built. Still, it's a very cool character and design, and makes for a hulking action figure that dwarfs most other characters in the 3.75″ line-up. The toy was so popular, it won the Fan's Choice Poll in 2006 and was re-released in 2007 under the SAGA LEGENDS/30th Anniversary Collection sub-line – that version did not come with the backdrop, but instead included a collectible Star Wars Expanded Universe coin.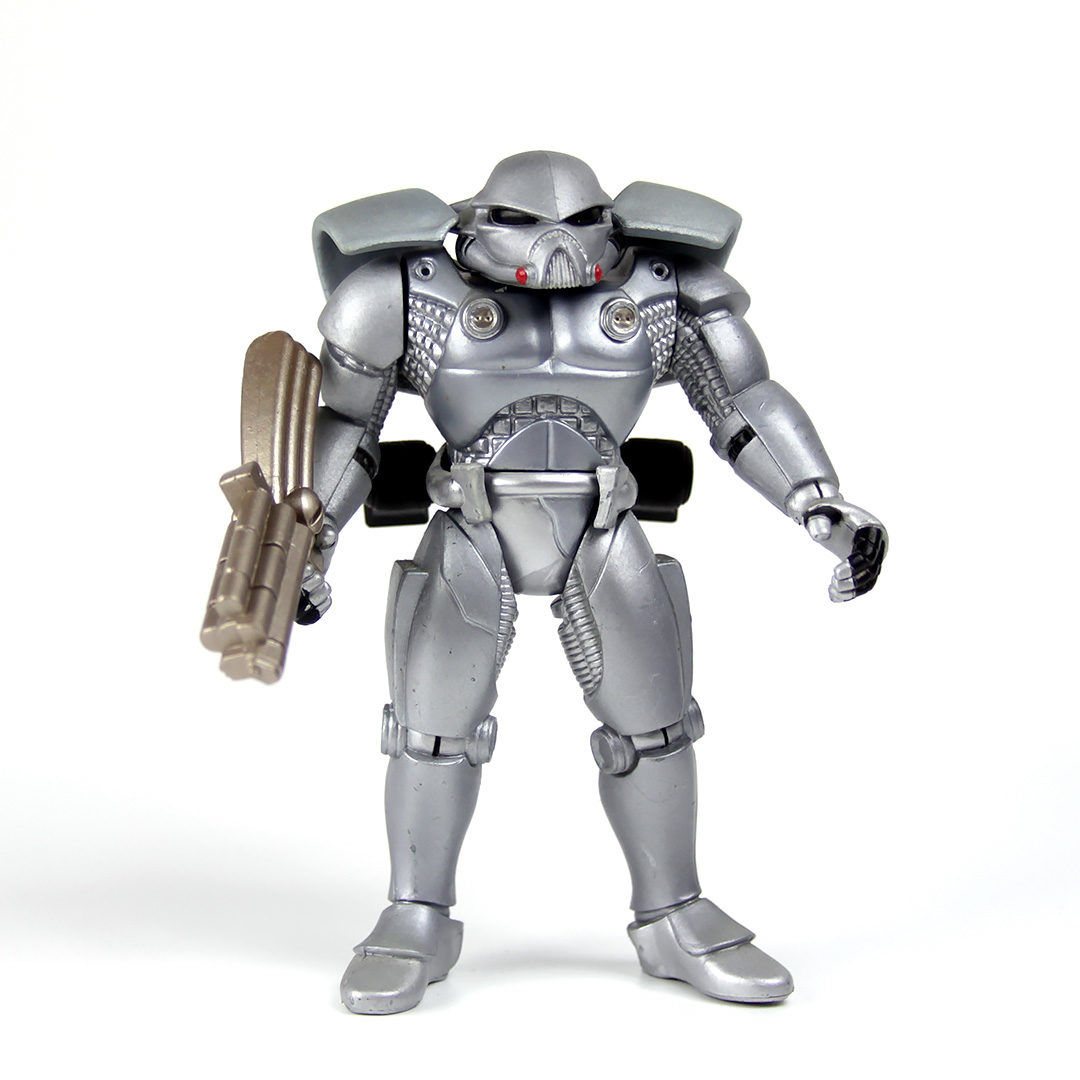 This figure is now a little harder to find in stores other than second-hand dealers, but you may be able to find it via eBay (affiliate link): https://ebay.us/XL2IBO