Princess Leia Art Canvas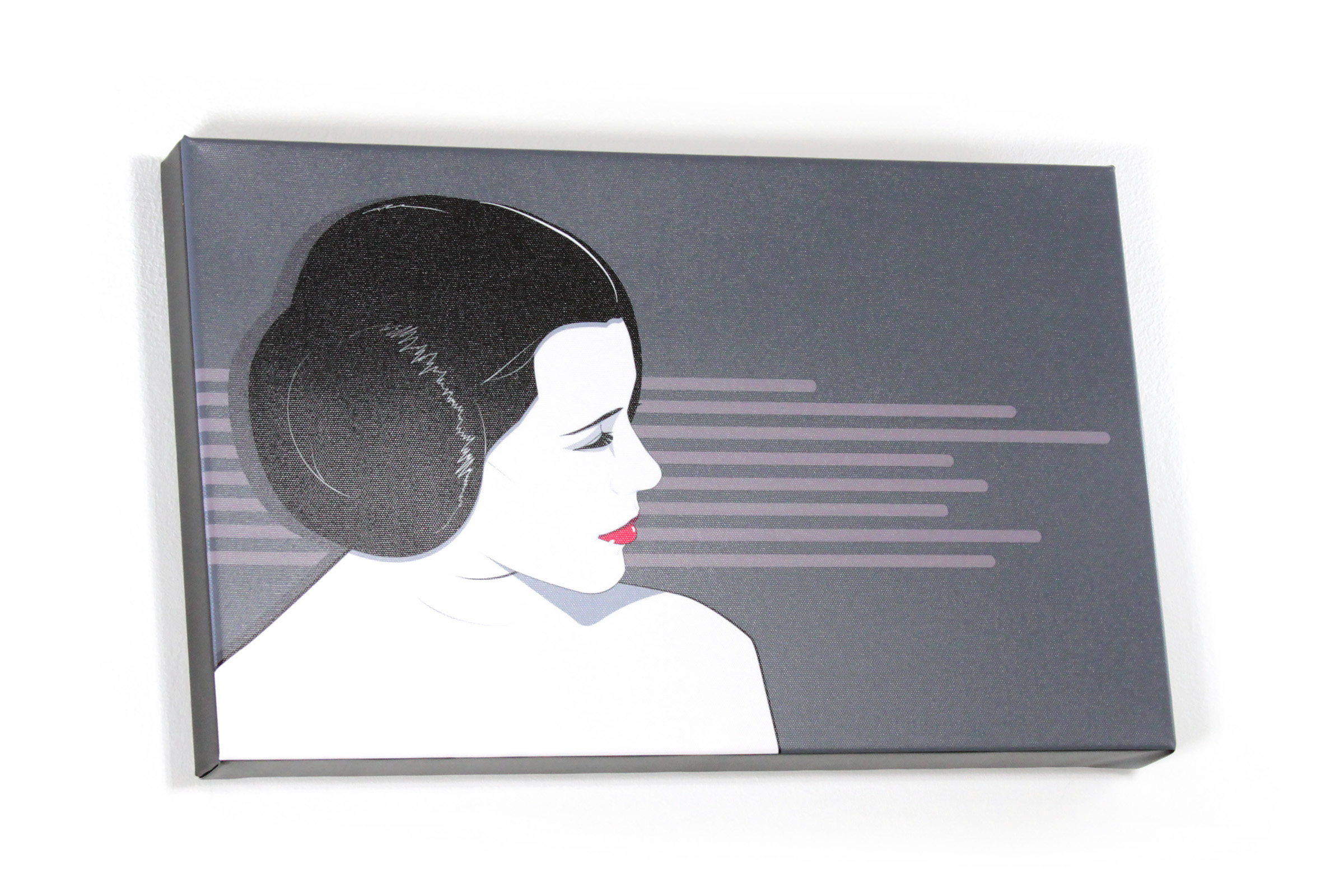 Carrie Fisher's birthday last year coincided with our local Armageddon Expo in Auckland, so of course I spent the day reflecting on Carrie and Princess Leia. I browsed the great range of dealer tables, and found lots of great Leia-themed items, like this artwork.
This beautiful Princess Leia artwork canvas jumped out at me, and was one of those finds that you instantly know that you have to leave the convention with it safely in your hands.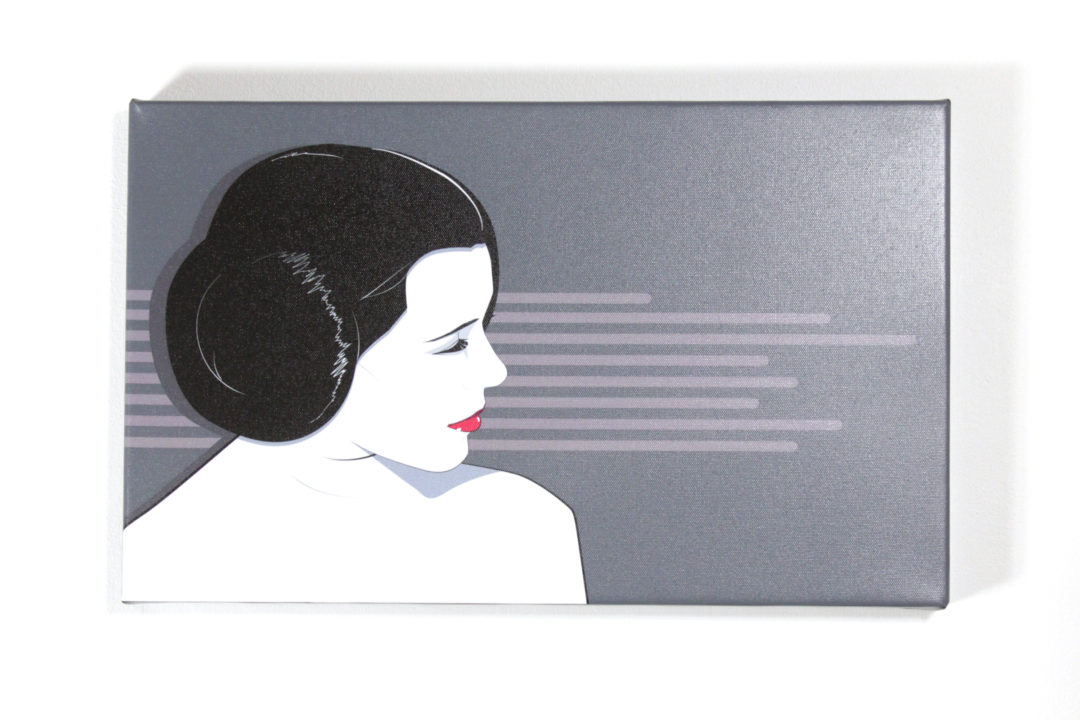 The artwork features Princess Leia from A New Hope, in her classic white senatorial dress with bun hairstyle. The printed canvas is mounted on a wooden frame, with the artwork printed on the front and plain black sides. It measures approximately 28.5cm by 46cm by 4cm.
It hangs pride of place in my room, so I can see it every day. A year later, once again on Carrie Fisher's birthday, I love seeing Leia looking over me. A lovely tribute to a princess from a galaxy far far away.