Princess Leia Tin Purse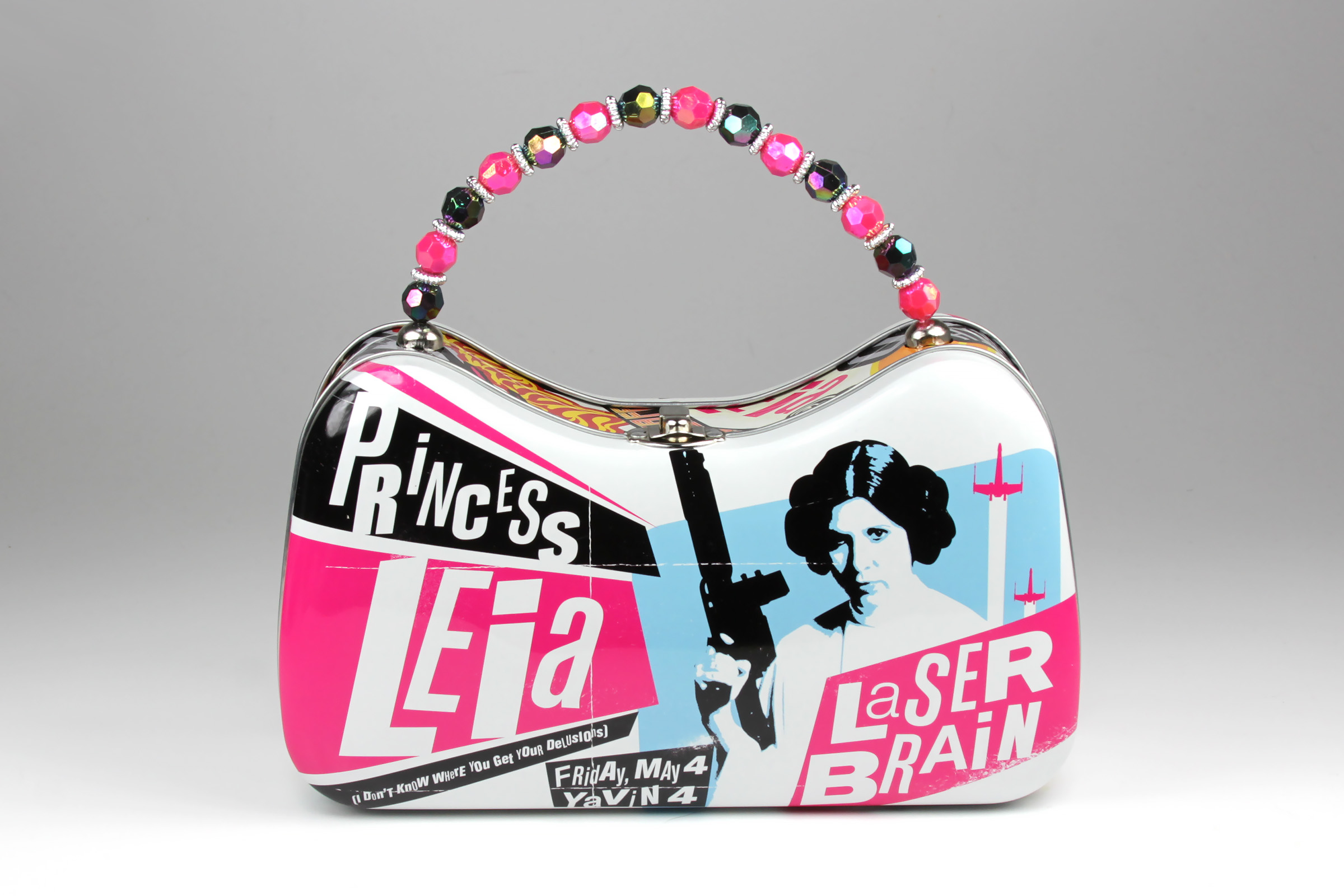 I know tin purses aren't practical, but when it features Princess Leia – I need it! Made by The Tin Box Company, this scooped tin purse features an all-over Princess Leia themed print.
The front and back of the purse are the same – they both feature artwork of Princess Leia, which has scrapbook-style lettering, in a layout resembling an event poster. The artwork includes the Princess Leia quote 'I Don't Know Where You Get Your Delusions Laser Brain', as well as a time and location, as if advertising an event – 'Friday, May 4, Yavin 4'.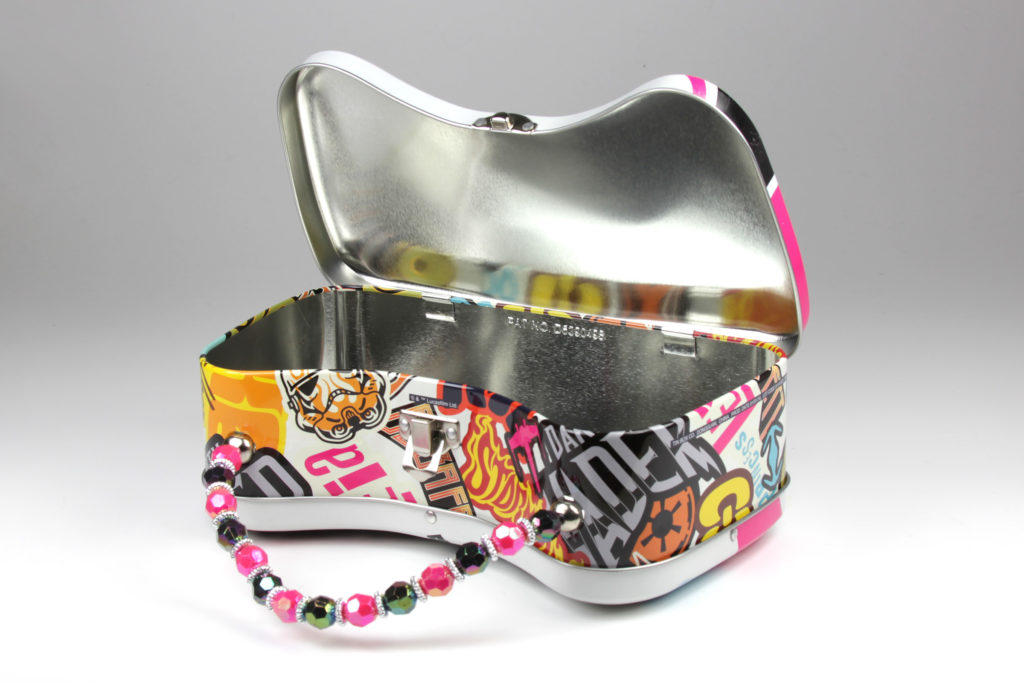 The purse has a beaded handle, which coordinates well with the print. I may not exactly use this a lot as a handbag (or at all), but it's a fun addition to my Leia collection!
Check out my full review at The Kessel Runway