Queen Amidala Itty Bittys Plush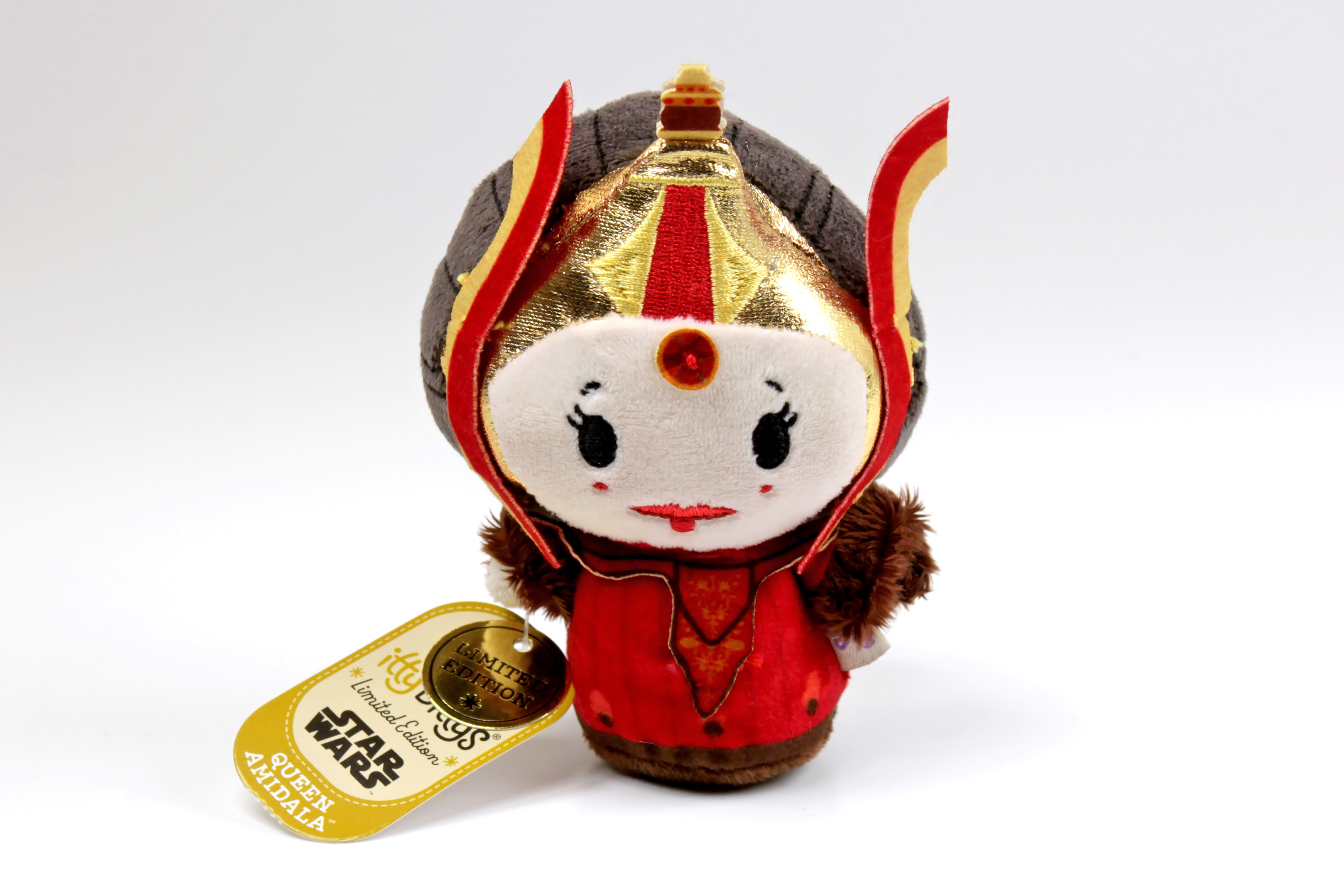 I love Star Wars toys, cute plush figures, and Queen Amidala – so this Itty Bittys Queen Amidala figure was a must-have the moment I saw it!
This is a limited edition Itty Bitty, and was originally released in October 2018. The design features Queen Amidala in her 'Theed Throne Room' gown, which is one of my favourite Star Wars costumes of all time.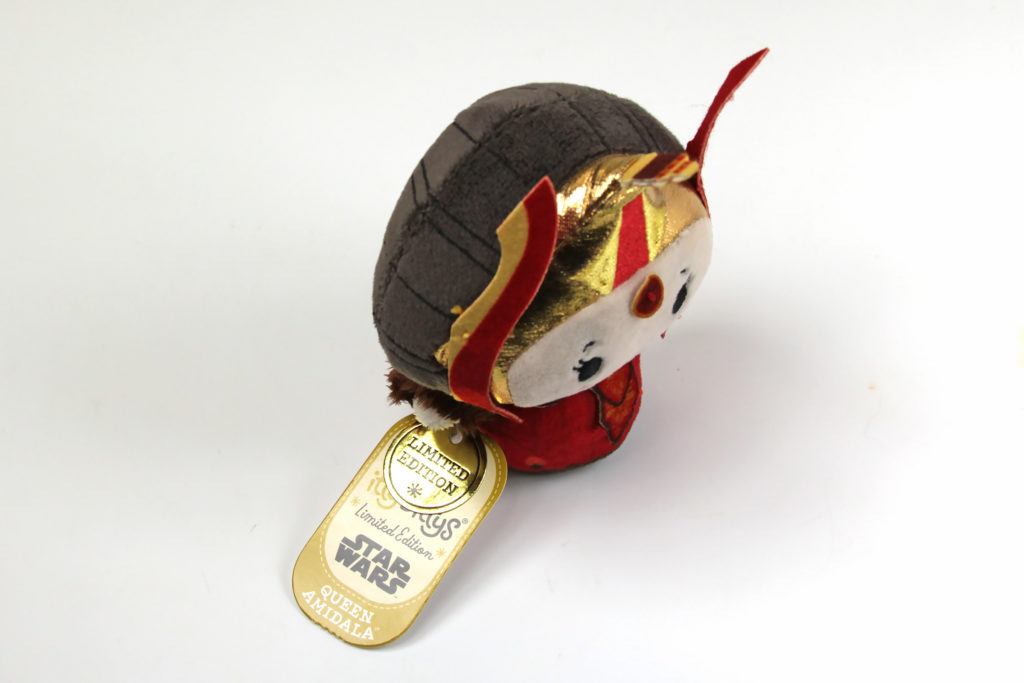 I love all the little details of this cute plush – the brown faux fur trim of the sleeves, the shiny gold fabric headdress, and it even has little brown ribbons for her hair at the back.
I have taken the store tags off many of my other Star Wars Itty Bittys plush, but I'm not sure about this one – I'll keep her tags on for now. I am just so happy to have another Queen Amidala collectible for my collection!