"Remember the Death Star" Print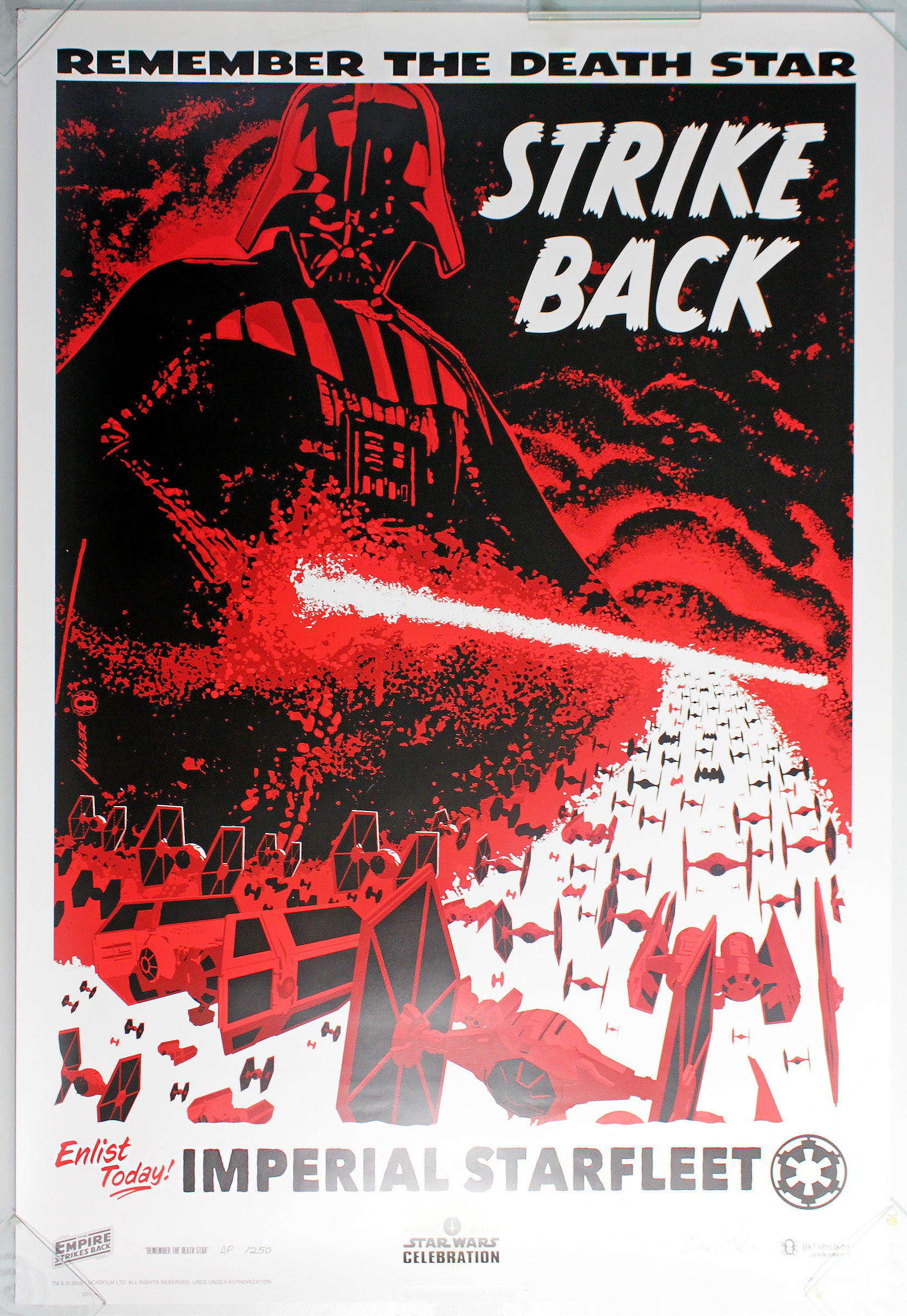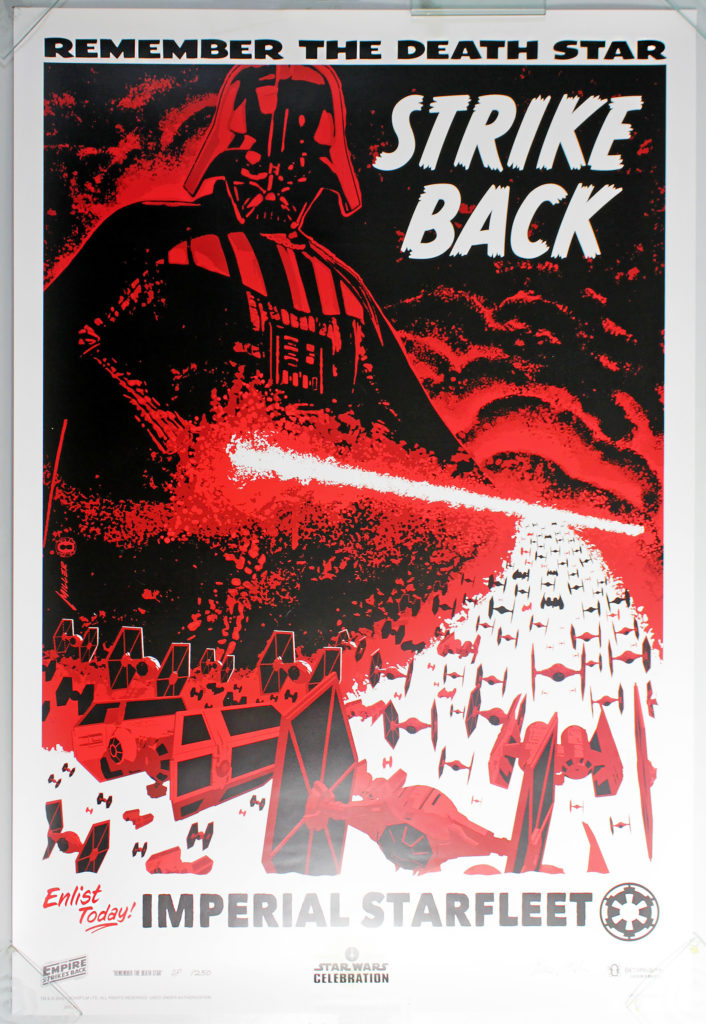 This propaganda-style print by Brian Miller is entitled "Remember the Death Star", and was available at the Star Wars Celebration Anaheim convention. It is part of a series of limited edition Imperial recruitment posters, all of which are now sold out. It is an officially licensed Star Wars lithograph authorized by Lucasfilm and produced by Oktopolis exclusively for Star Wars Celebration Anaheim. The heavy matte card stock lithograph measures 24″ x 36″ and includes a Certificate of Authenticity. It is hand numbered (the above print is an artists proof), and is signed by illustrator Brian Miller.
Check out more of Brian's art at www.Oktopolis.com.