Retro Collection Princess Leia Figure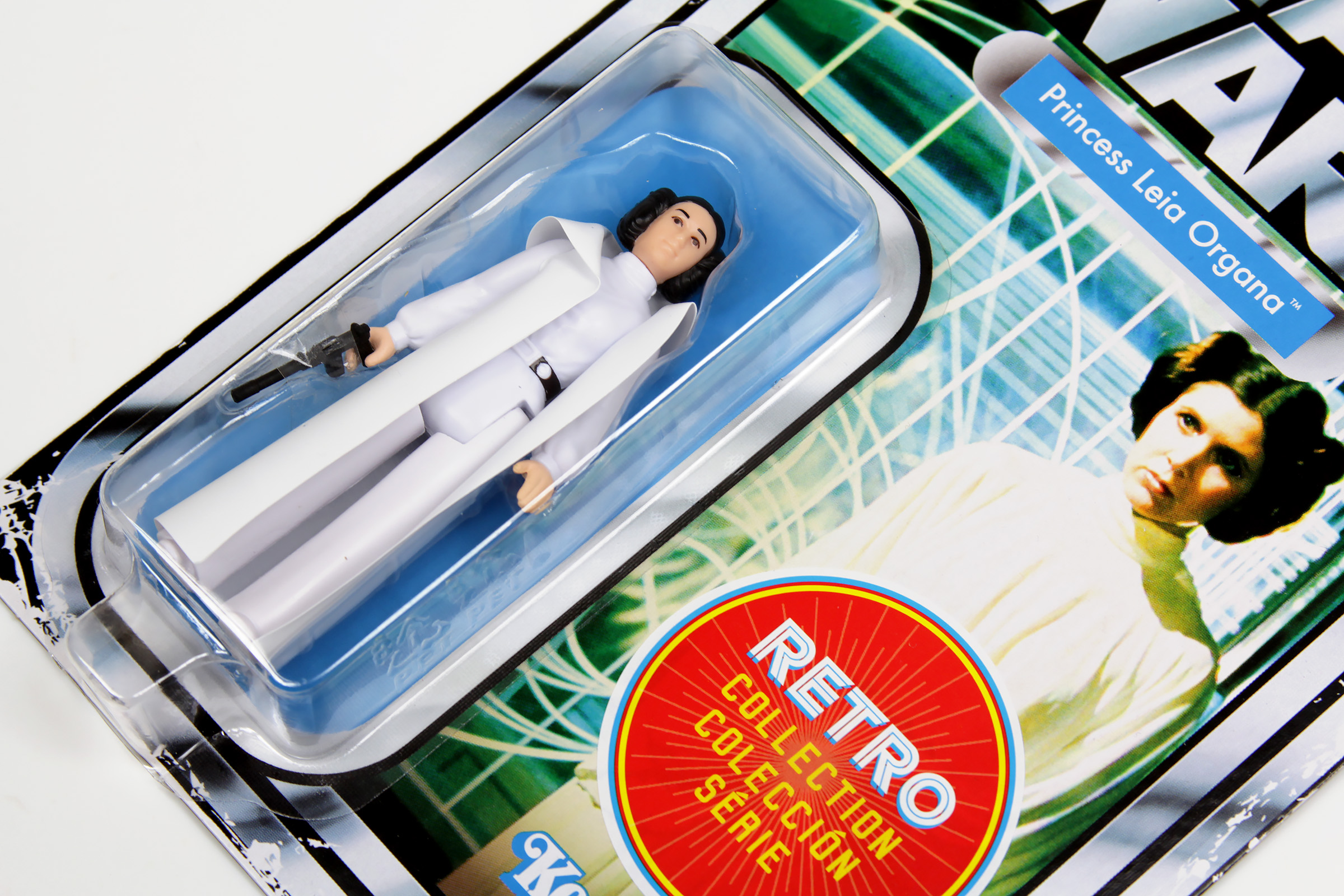 I am always drawn to Princess Leia collectibles, so I was excited to see that she was included in the first wave of the Hasbro Retro Collection of Star Wars figures, released in 2019.
The figure is a close reproduction of the original Kenner action figure, complete with vinyl cape and blaster. The backing card is also a reproduction of the original packaging, but with obvious changes – this is an celebration of the original figures, not an exact copy. The front has a 'Retro Collection' sticker which is removable, but I'll be leaving it on mine.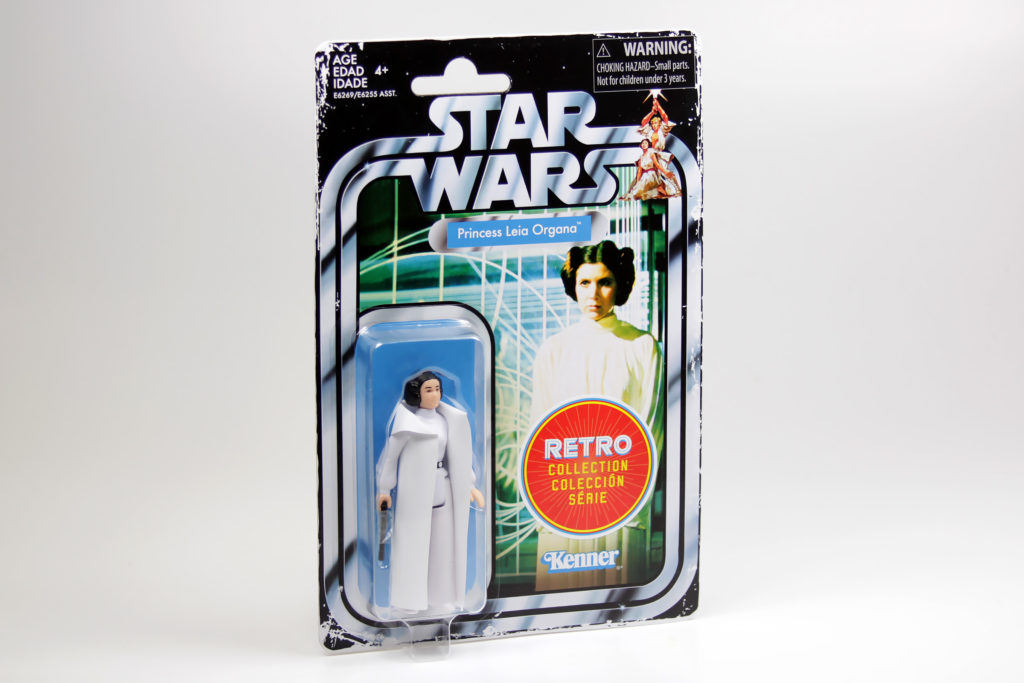 The card has weathering as part of the front and back printing, which gives the packaging a neat vintage look. At this point, I don't own an original vintage carded Princess Leia action figure (maybe someday!) so it's great that I can add this to my collection as a fun homage to the figures that started it all.