Shopping Haul from Armageddon Expo Christchurch April 2023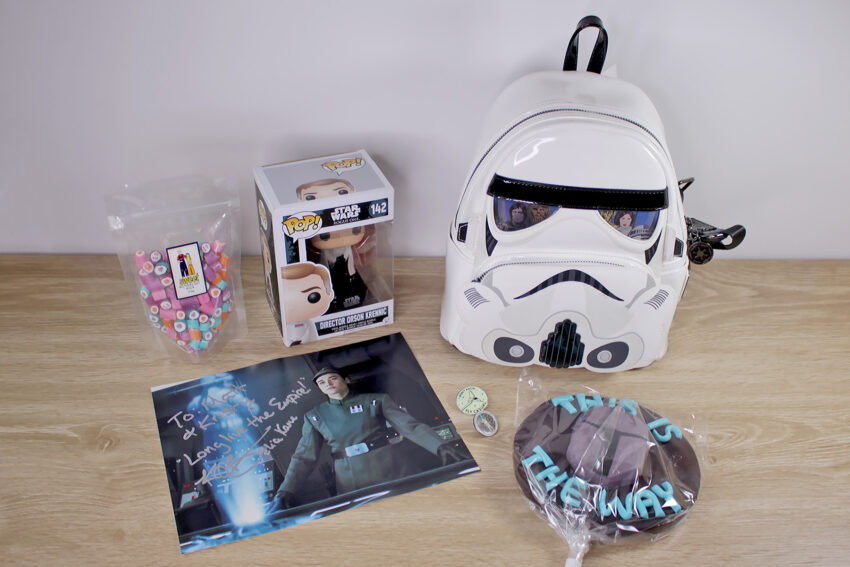 We had so much fun at the Armageddon Expo in Christchurch, held in April 2023 – and bought some fine additions for our collection. From a Star Wars Loungefly backpack, Director Krennic Pop! Vinyl figure, to getting an autograph from Katy O'Brian and more – we can't wait for the next event!
Check our our shopping haul video –
First up, we stopped by the Appleby Games booth – they had a few Loungefly mini-backpacks, and I spotted one that has been on my wish list for a while. This classic Stormtrooper design has Rebel heroes pictured on a lenticular insert in the helmet lenses, very cool! I had seen it starting to show up on sale from a few places, so I asked the price – half off! So now I have a new Loungefly mini-backpack for my collection.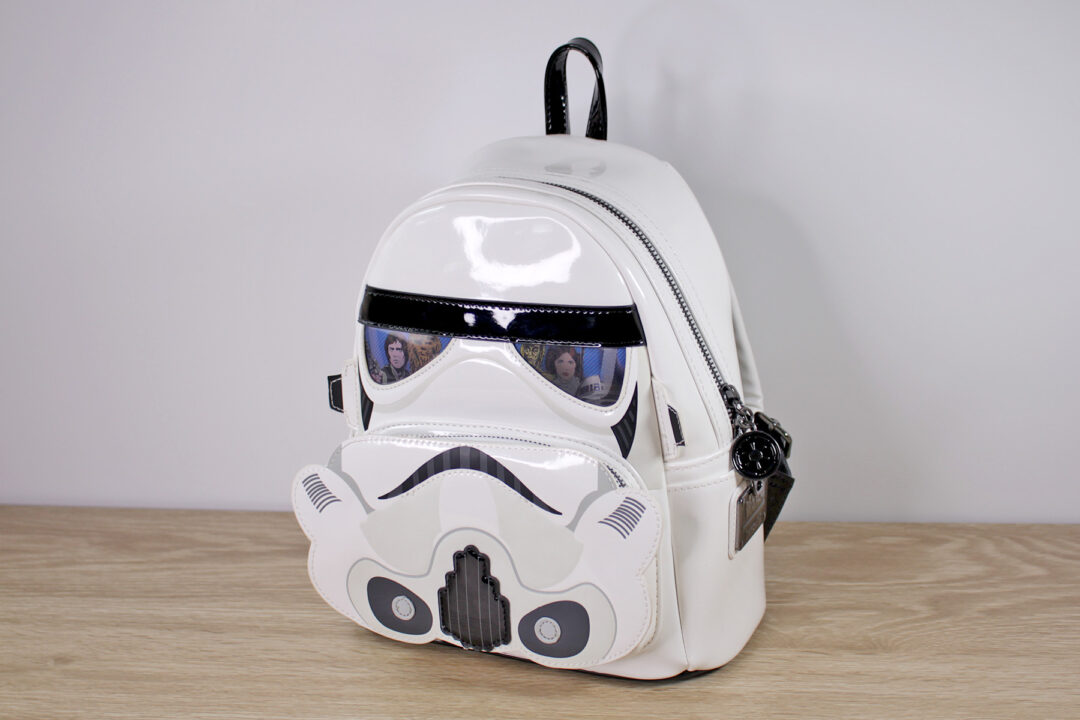 Also at the Appleby Games booth, we spotted this Funko Pop! Vinyl figure of Director Krennic from Rogue One. We don't have many Pop! Vinyl figures from Rogue One, so we're definitely keen to fill that gap in our collection, so this figure was a great find.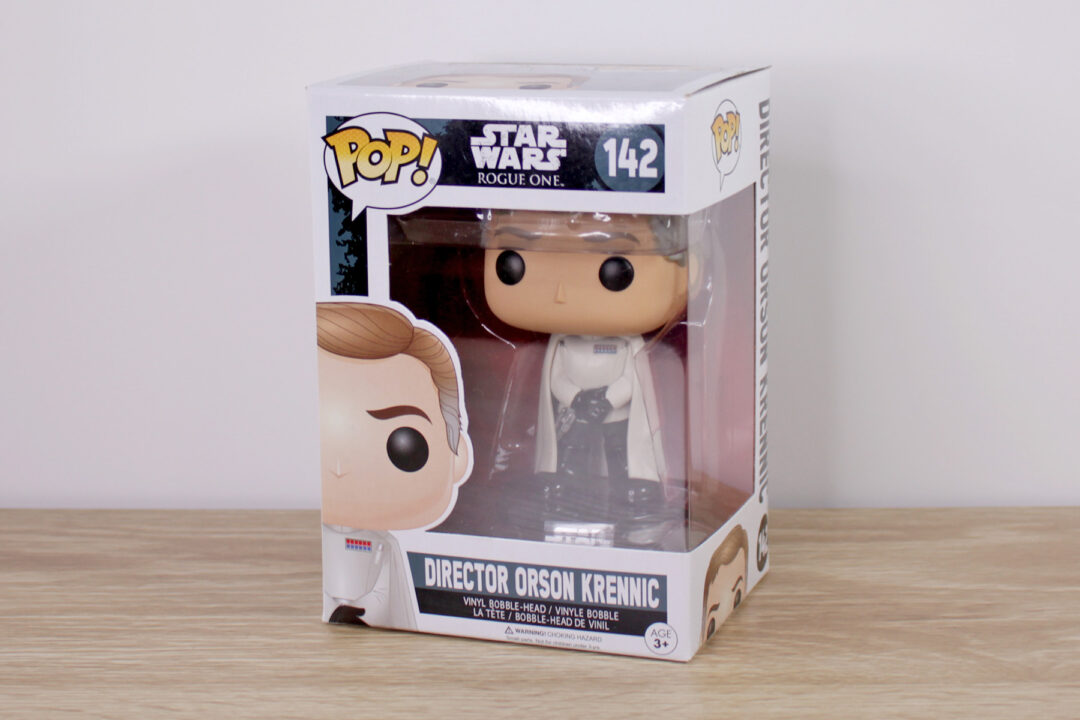 A big highlight from this Armageddon Expo was a Star Wars guest – Katy O'Brian from The Mandalorian! She plays Communications Officer Elia Kane in season 2 and 3, serving Moff Gideon. We attended her panel, and of course had to get her autograph. She was so lovely, and had some really fun stories from her time on the Star Wars set.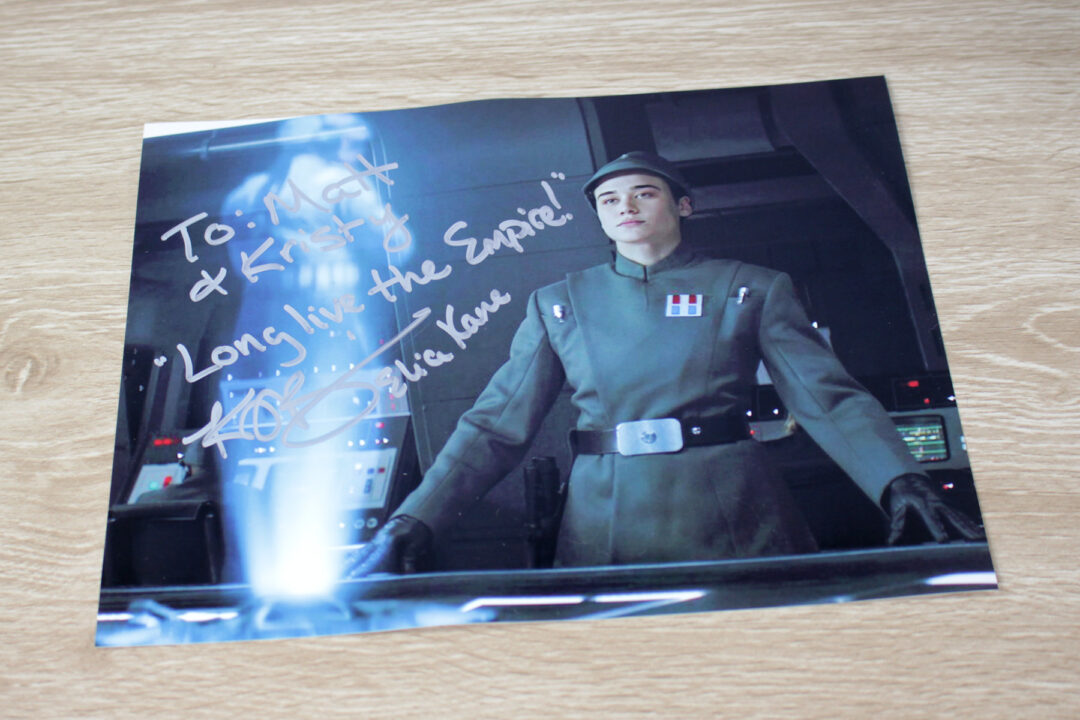 I always check out the range of Star Wars pins at the Kyber Forge booth, and of course I found two more to add to my collection – a fun 'Fly Casual' design and an 'elegant weapon' lightsaber pin.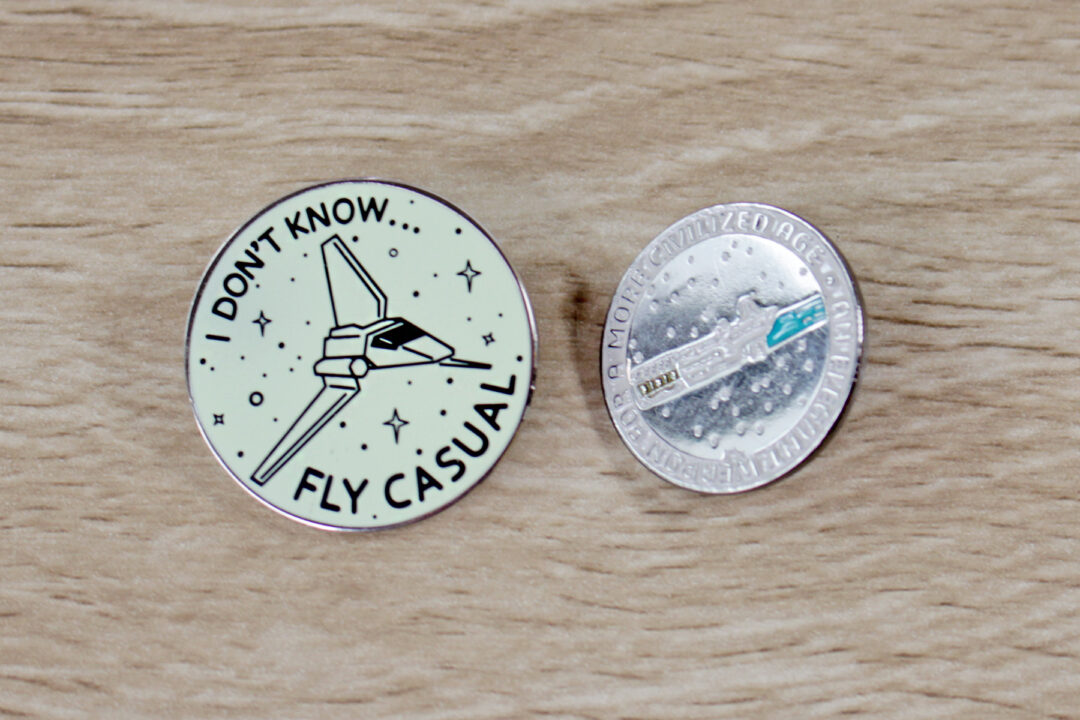 Keeping up with our Armageddon Expo tradition, we stopped by the Sweet booth. Because Star Wars Day was coming up, we decided to treat ourselves – to a huge Mandalorian lollipop!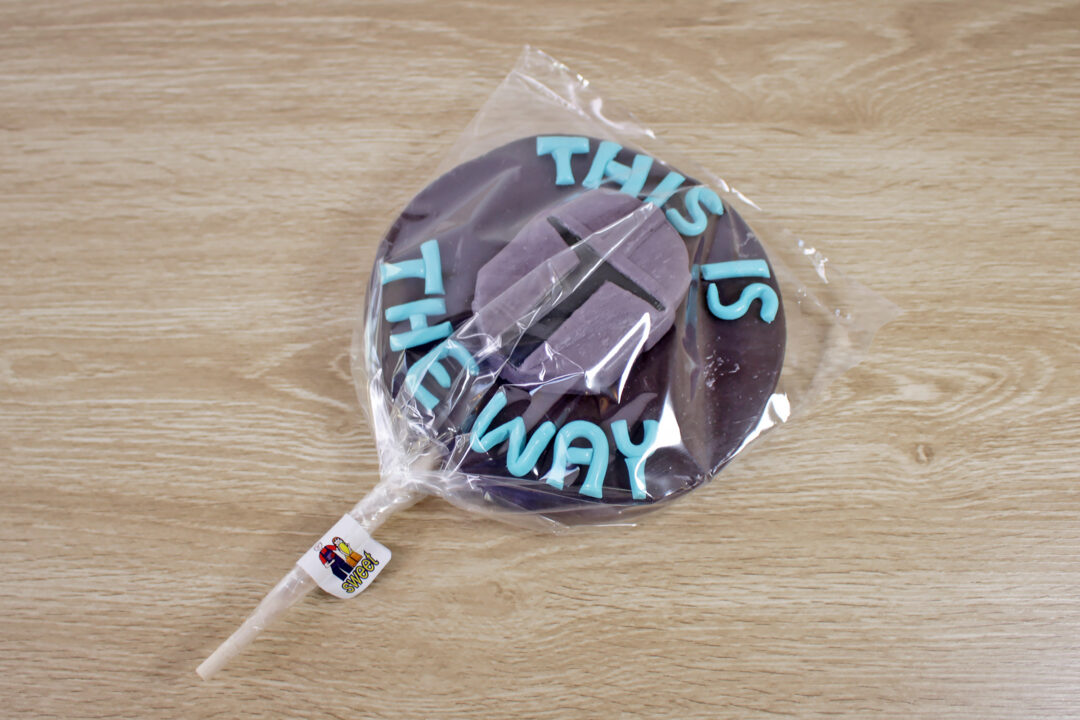 Lastly, a fun surprise from my daughter – a Mother's Day hard candy assortment also from Sweet. I love all the little designs on the candy. I'll be saving this to enjoy on the day, but it was a lovely gift to round out the weekend.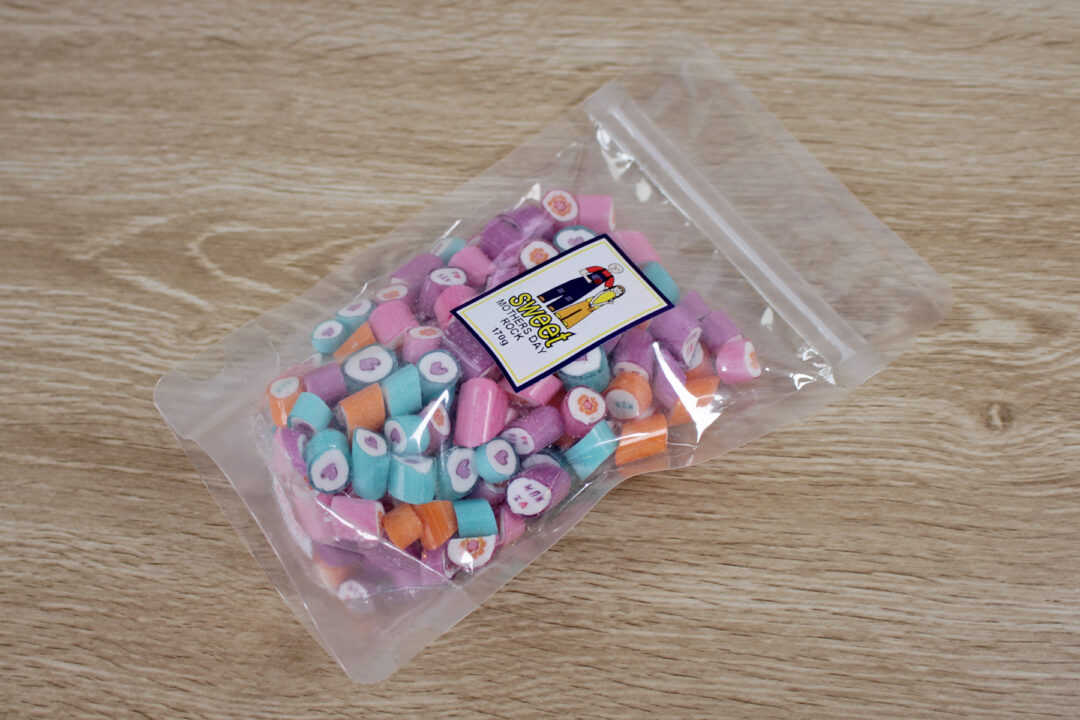 So a slightly smaller haul in terms of the number of items we brought home compared to previous events, but it's been a while since I've bought a Loungefly bag at an Armageddon Expo. The mini-backpack is definitely the biggest single item I've bought at the event for a while, but it was such a good deal I wasn't going to leave that one behind, even if I had to carry it around all day as well as all my usual shopping bags. A fabulous weekend as usual, and we can't wait for the next Armageddon!
May the Force be with you!