Sideshow 1:6 Jabba the Hutt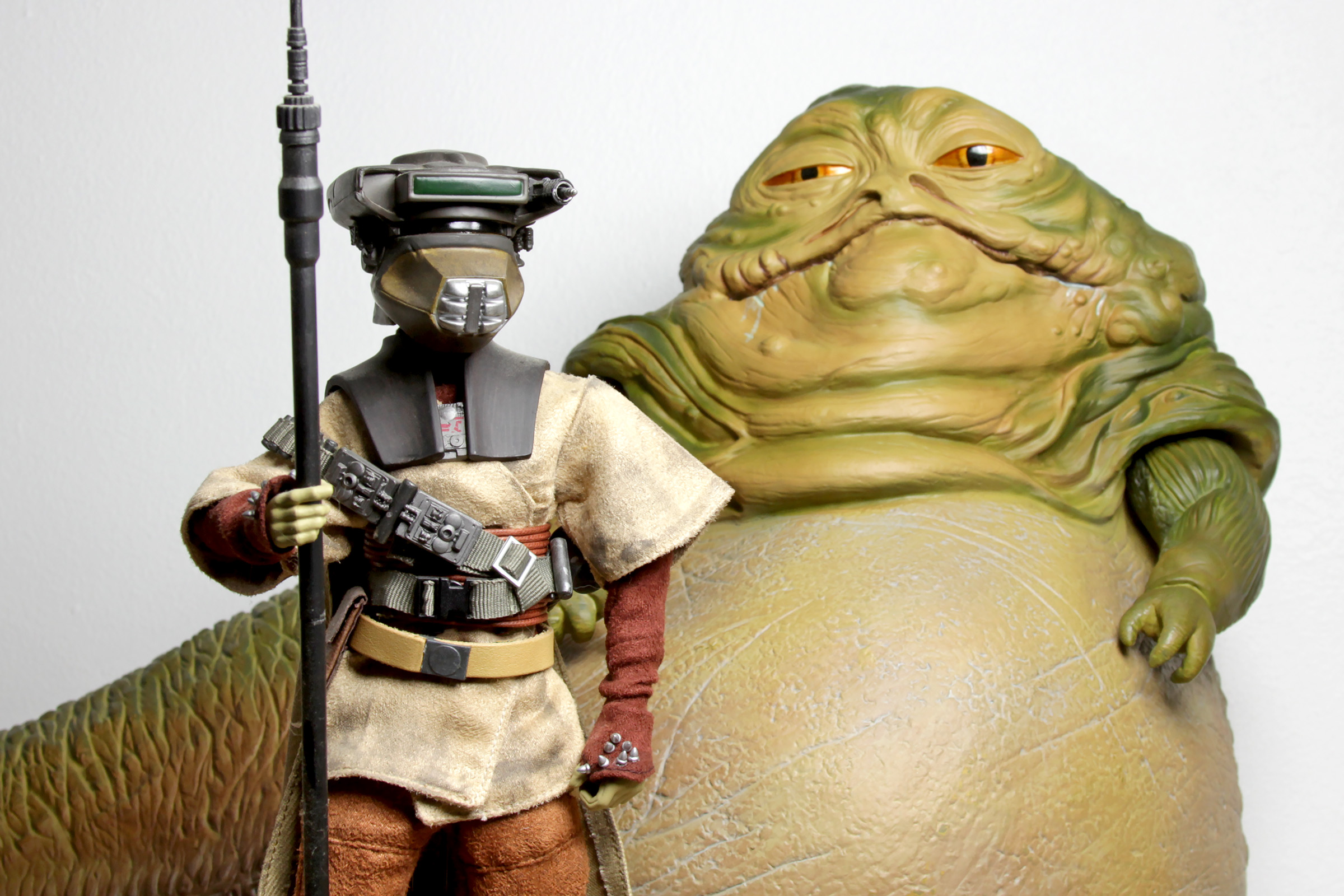 This 1:6 scale Jabba the Hutt figure is huge. Place him on a regular human-sized chair, and it just looks like he's sitting on a slightly large throne. He's a fantastically fun display piece because of his size and detailing.
We received him as a Christmas present from family members… who managed to find him in a local second-hand store, all by his lonesome and looking for a new home. He was released in 2007, and at that time Sideshow chose to make his throne a separately purchasable accessory… so even though he came into our collection via a thrift store, he is effectively complete (there was a Sideshow exclusive version that came with a glass drinking vessel).
This giant green slug is nearly 60cm long, and nearly 30cm tall. His paint application and detailing accurately captures the likeness of the immense puppet from Return of the Jedi – it's very easy to imagine him sitting in the dimly lit audience chamber of his Tatooine palace, surrounded by slaves and sycophants.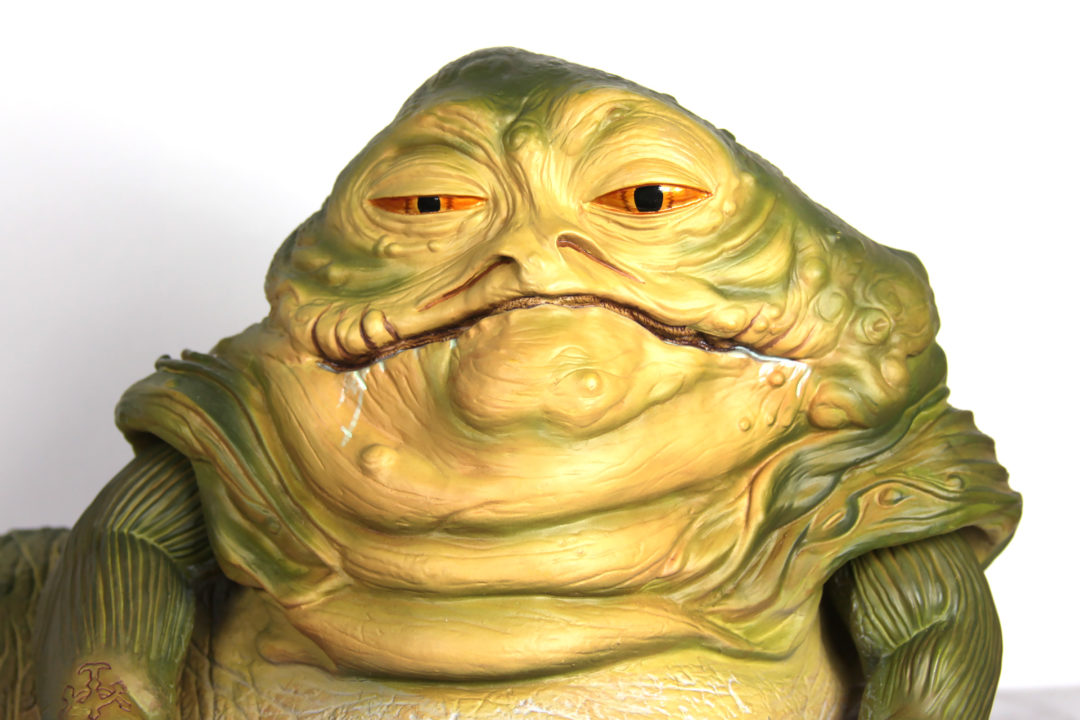 As passionate Star Wars collectors, we stay constantly up-to-date with Star Wars product and collectibles available locally, and aboard. Unwrapping this huge Jabba figure on Christmas Day genuinely had us quite surprised, in a wonderful way. It took us several minutes to figure out what the figure was, who made it, and when, as it was never available in local stores, and it was released so long ago.
We smile every time we see him, a great reminder of a wonderful time with family on Christmas Day.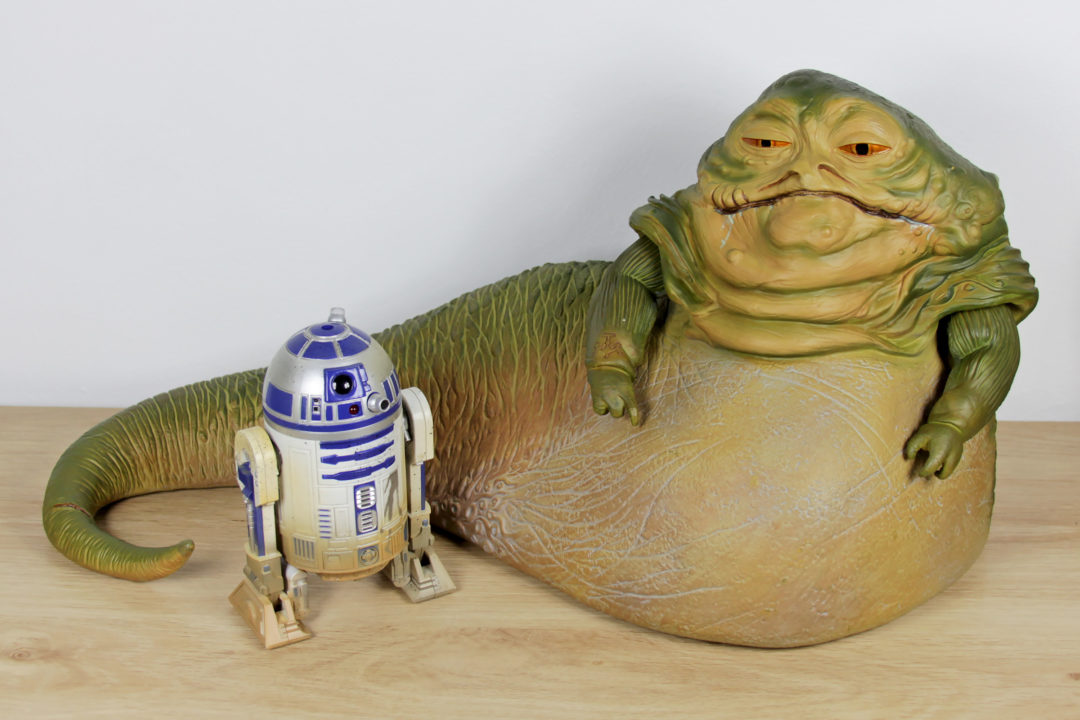 ---