Solo Vandor-1 Action Figure 4-pack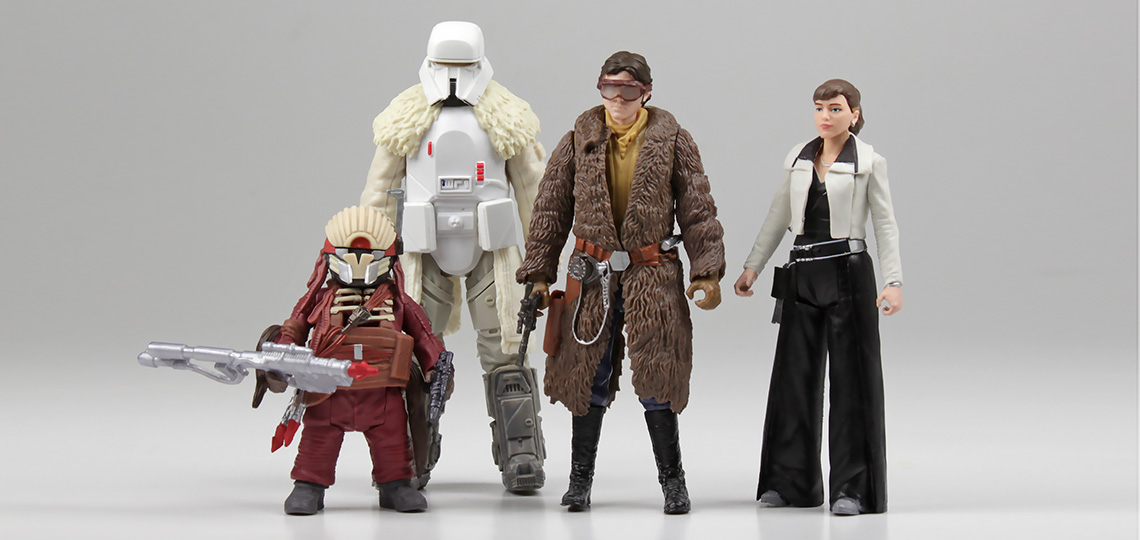 As much as I really like the sculpts on most of the main line of action figures from Solo: A Star Wars Story, some really key characters or characters in specific outfits were not available as single-packed options.
This "Mission on Vandor-1" action figure 4-pack from the Solo took a bit of hunting – in fact, I was only able to get it while traveling to a conference in Switzerland… I make it a habit to hunt out any local comic and toy stores when I happen to be overseas for business/education trips.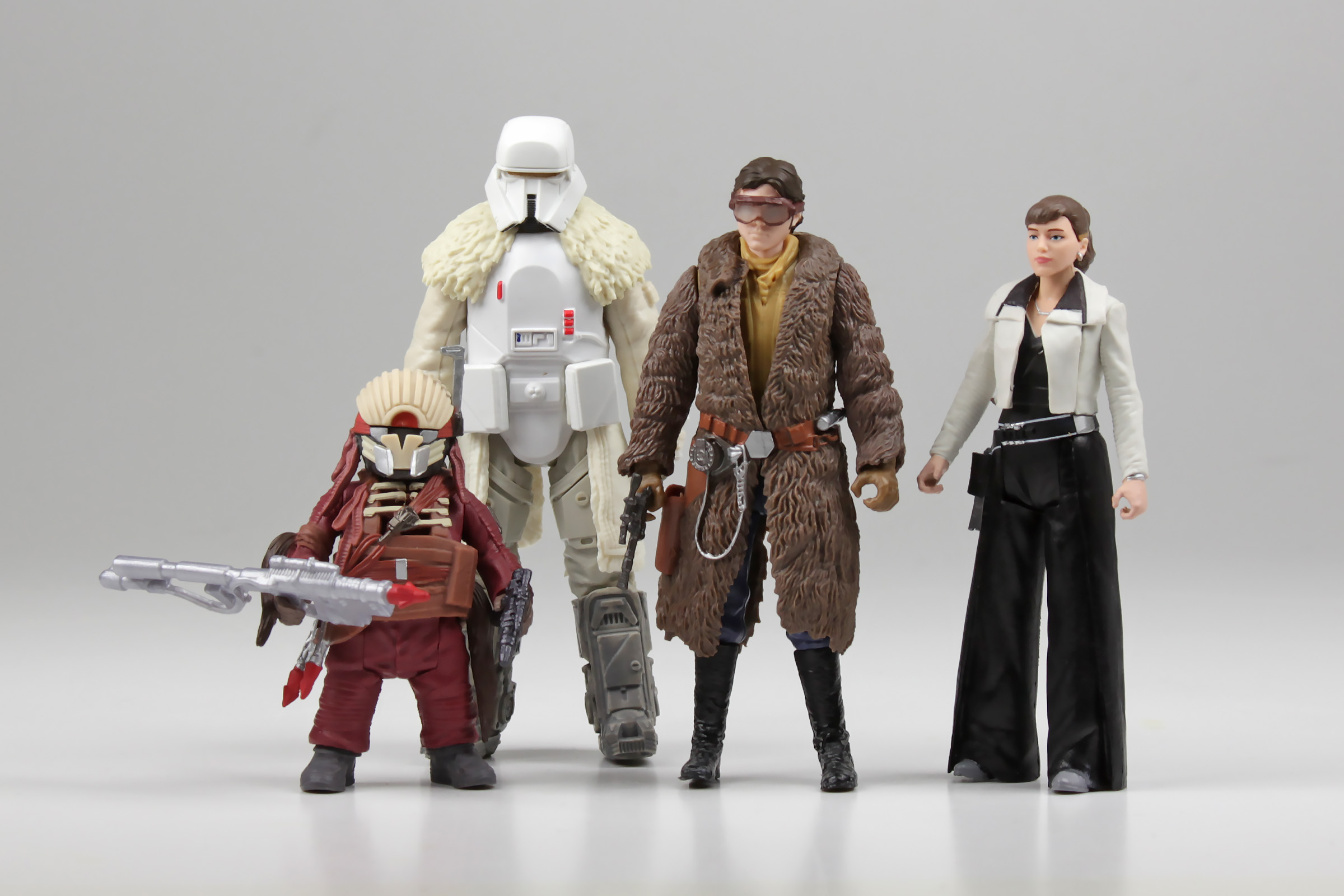 The 4-pack includes a Han in his cold-weather Vandor gear, Qi'ra in her jacket and pants that she wears in the latter half of the movie, another Range Trooper, and Warwick Davis' character Weazel. Great detail on Han's jacket and belt, and our collection feels a bit more complete having a Crimson Dawn version of Qi'ra as well as the Corellian teenager version that was released as a single Force Link 2.0 figure.