Star Wars Celebration Chicago Panel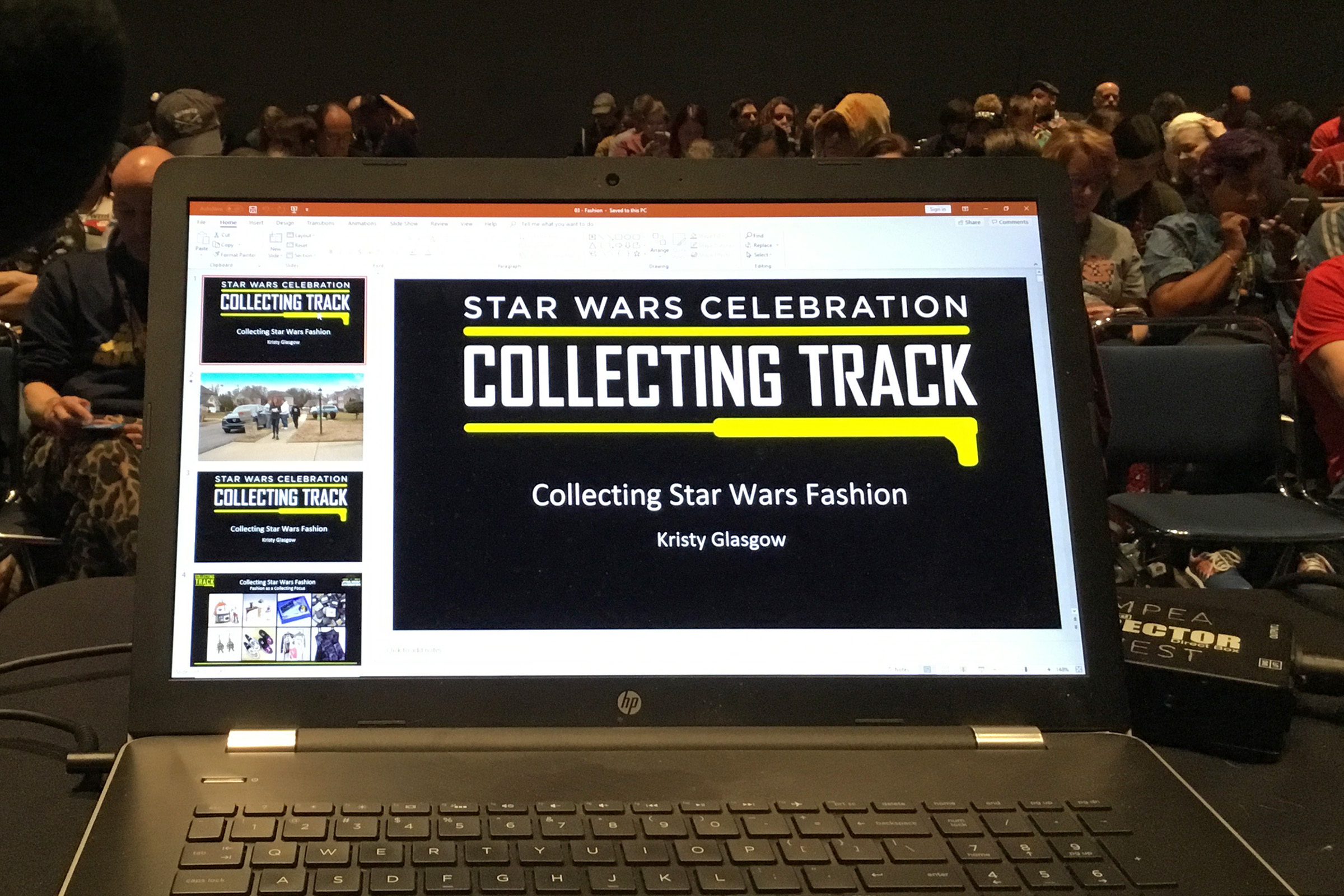 In the lead up to Celebration 2022 this weekend, we're taking a look back at some of our favourite Star Wars Celebration memories – both of us have had the honor of being able to present official panels as part of the Collecting Track.
On the first day of the Star Wars Celebration Chicago convention in 2019, I presented my panel, 'Collecting Star Wars Fashion'. Here is the full description, as presented in the convention program –
As apparel forms an essential part of human existence, Star Wars fashion is often a 'gateway' collecting hobby. This panel examines the concept of Star Wars clothing and related collectibles as both a form of self expression and as a collecting focus, particularly those aspects of the hobby that are unique when compared to other pursuits. Presented by Kristy Glasgow, writer for the Star Wars fashion blog The Kessel Runway.
Check out the video below for the full presentation slideshow with narration, or visit my Star Wars fashion blog The Kessel Runway for the full transcript with the accompanying slide images.