Star Wars Mail Haul from Oasis Scents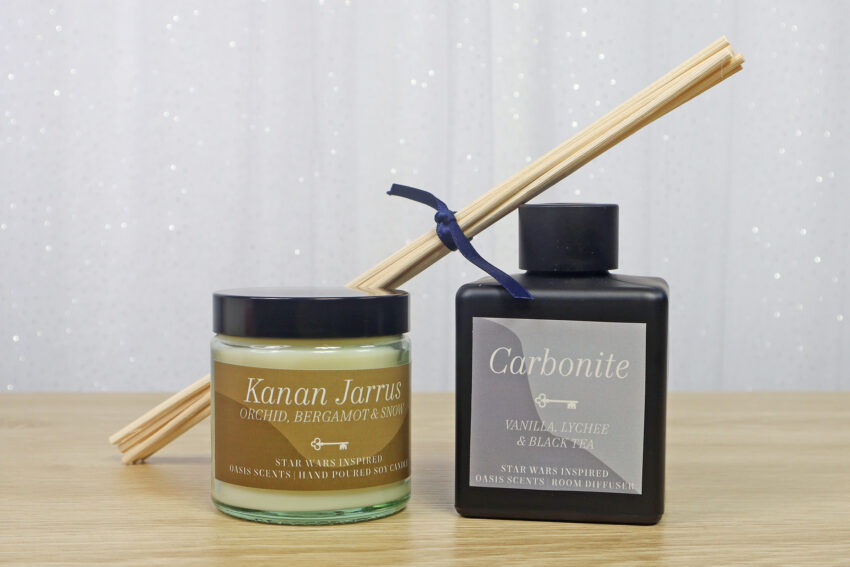 My recent order from Oasis Scents arrived today and I was so excited I just had to unbox it straight away. Based in New Zealand, Oasis Scents has a wonderful range of fandom inspired scented products, which includes Star Wars. They have Star Wars inspired candles, room diffusers, lip balms, perfumes, and more – and I'm trying to collect as many as I can!
MADE IN AOTEAROA
We create our products with love and passion in West Auckland, New Zealand. Each month we release limited collections inspired by the things we love – Movies, TV Shows, Books and Games.

We create scented products with passion and love, perfect for setting the atmosphere while consuming your favourite media, or for adding a little bit of nerdy goodness into your life.
Check out my unboxing video –
I always love getting items from Oasis Scents in the mail, they take such care with their orders – especially important with items like glass jars. I love the little touches like Oasis Scents printed tissue paper, and generous amounts of bubble wrap, so my orders always arrived safely.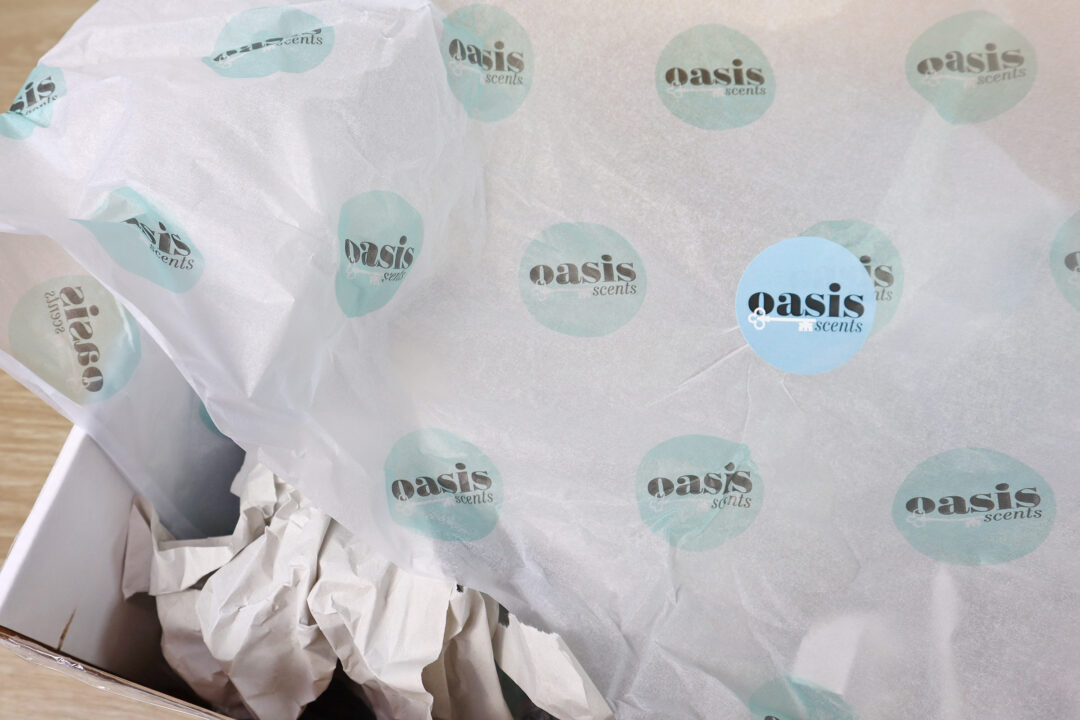 The new item I was the most excited about was the Kanan Jarrus candle! We have been rewatching Star Wars Rebels episodes (in the lead-up to the release of the Ahsoka series) so we have been really enjoying Kanan's story arc recently.
The Kanan Jarrus soy candle comes in a few different sizes – I choose the 120ml glass jar version.
Scent: Orchid, Bergamot & Snow
Topped with gold glitter and a brown drizzle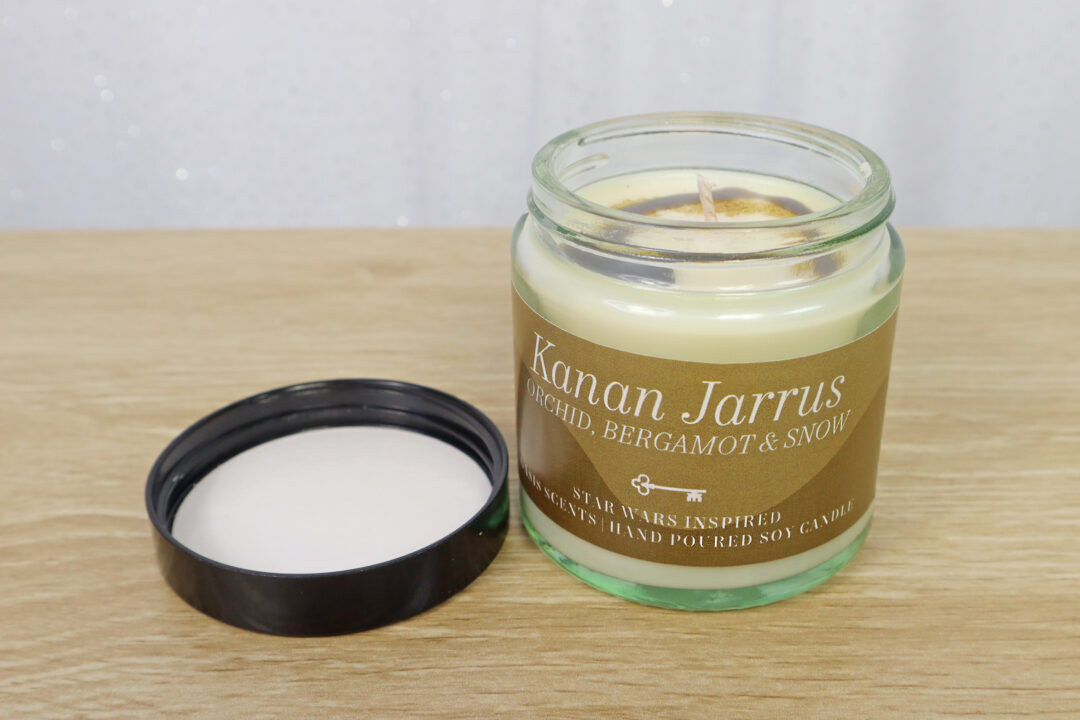 Of course when ordering candles online, one of the best moments is when you first open it up and inhale the scent – and this one is so nice! I don't know they capture the scent of snow, but it's amazing.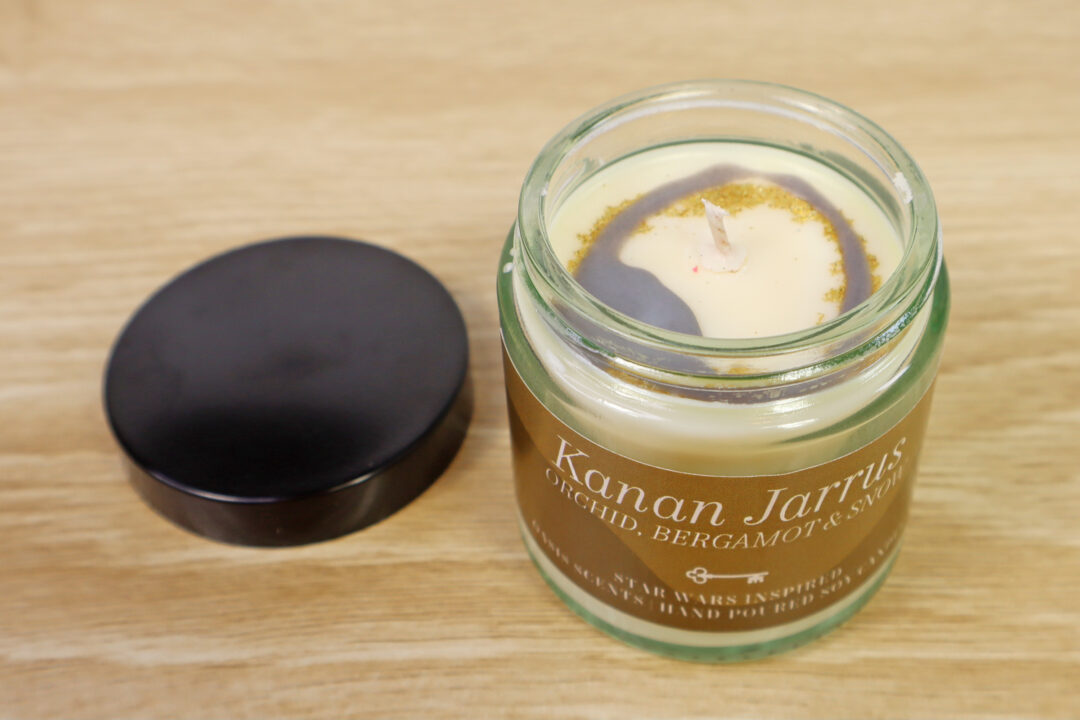 The other Star Wars item I picked up was the Carbonite room diffuser. I'm quite nostalgic about the Carbonite scent – it was the first candle I ever bought from Oasis Scents. It is part of their permanent collection, so it will always been restocked, which is good – I can always buy another when I use one up.
Knowing we really like the Carbonite scent, I wanted to grab the matching room diffuser to use in a different room where we can't light candles.
Scented in: Vanilla, Lychee & Black Tea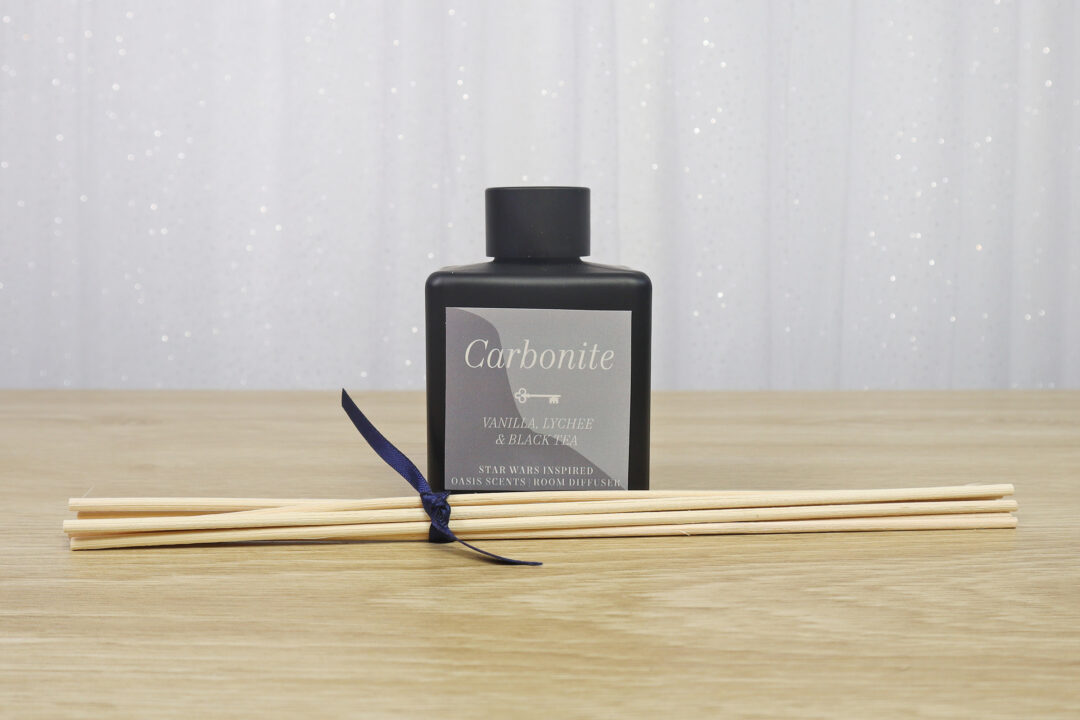 Both of these Star Wars inspired products smell amazing – and the stylish packaging always look so great on display around our home. Some of them are so pretty I just have them on display, I haven't used them yet!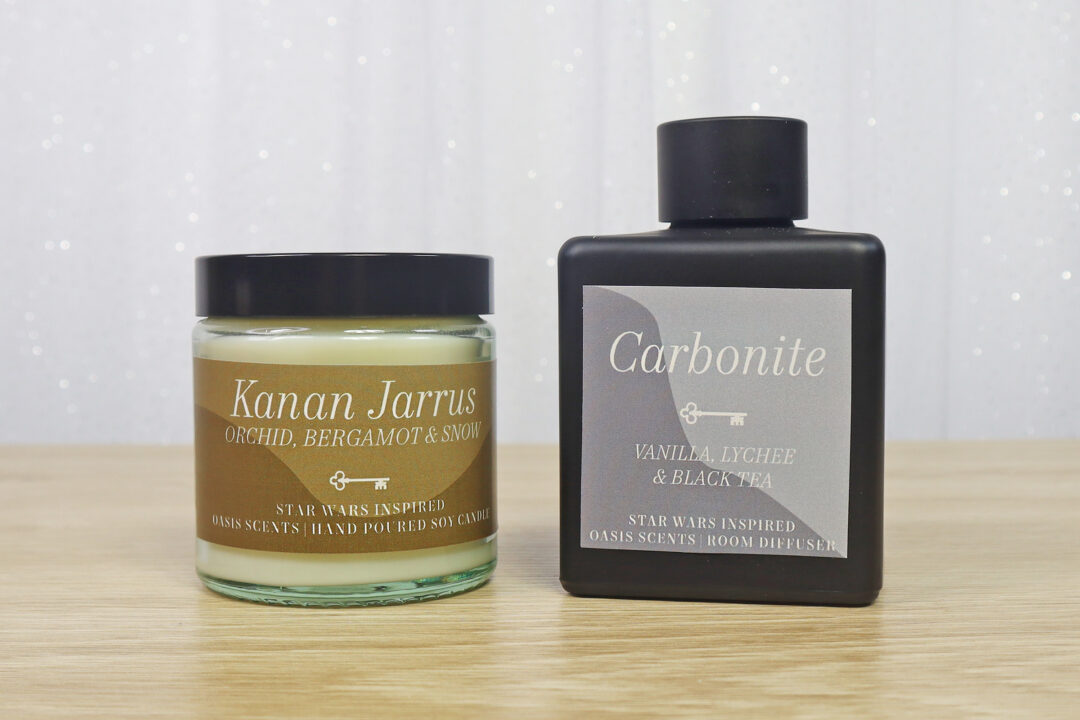 Oasis Scents is also celebrating 5 years since they launched, and are including a free gift with each order this month to celebrate.
With my order I received the gift of the 'Nina Zenik' Whipped Soap, which looks so pretty, and smells even better! And as usual, I also received a small wax melt sample with my online order – this one is 'The Shadow King'. It is so lovely to include gifts like these for customers – one of the many reasons I love Oasis Scents.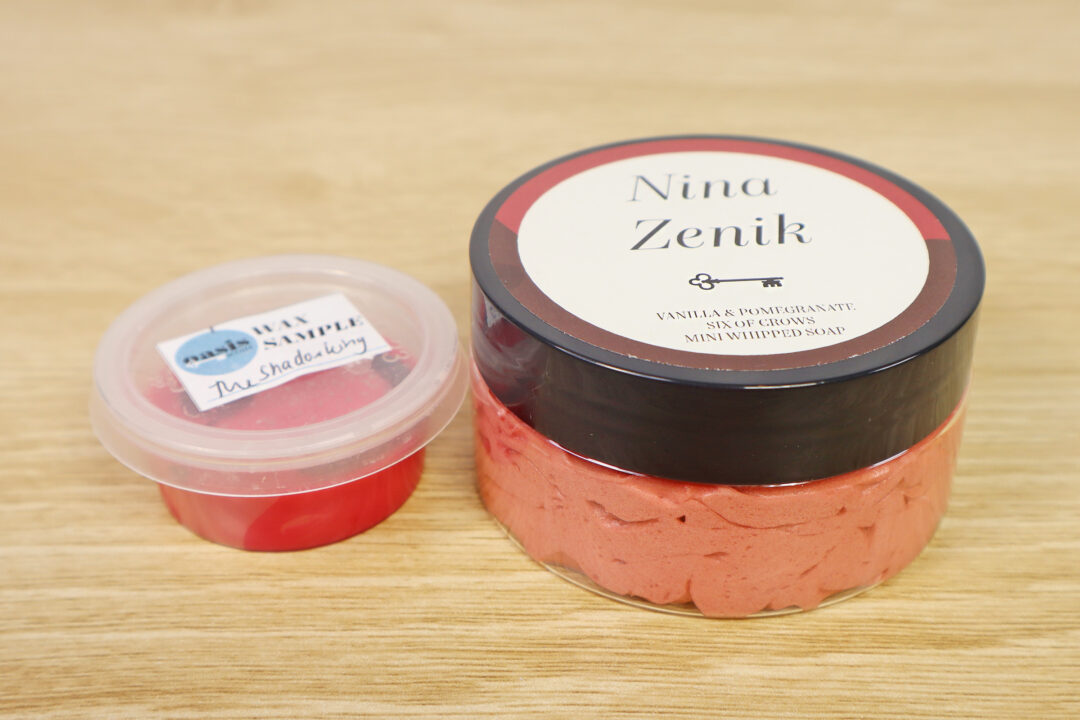 We love being able to enjoy some beautiful Star Wars inspired scents everyday. Supporting a wonderful local NZ business and bringing some Star Wars joy to our home – I can't wait to see which Star Wars inspired products they release next!
May the Force be with you!