Star Wars MTFBWY Studded Purse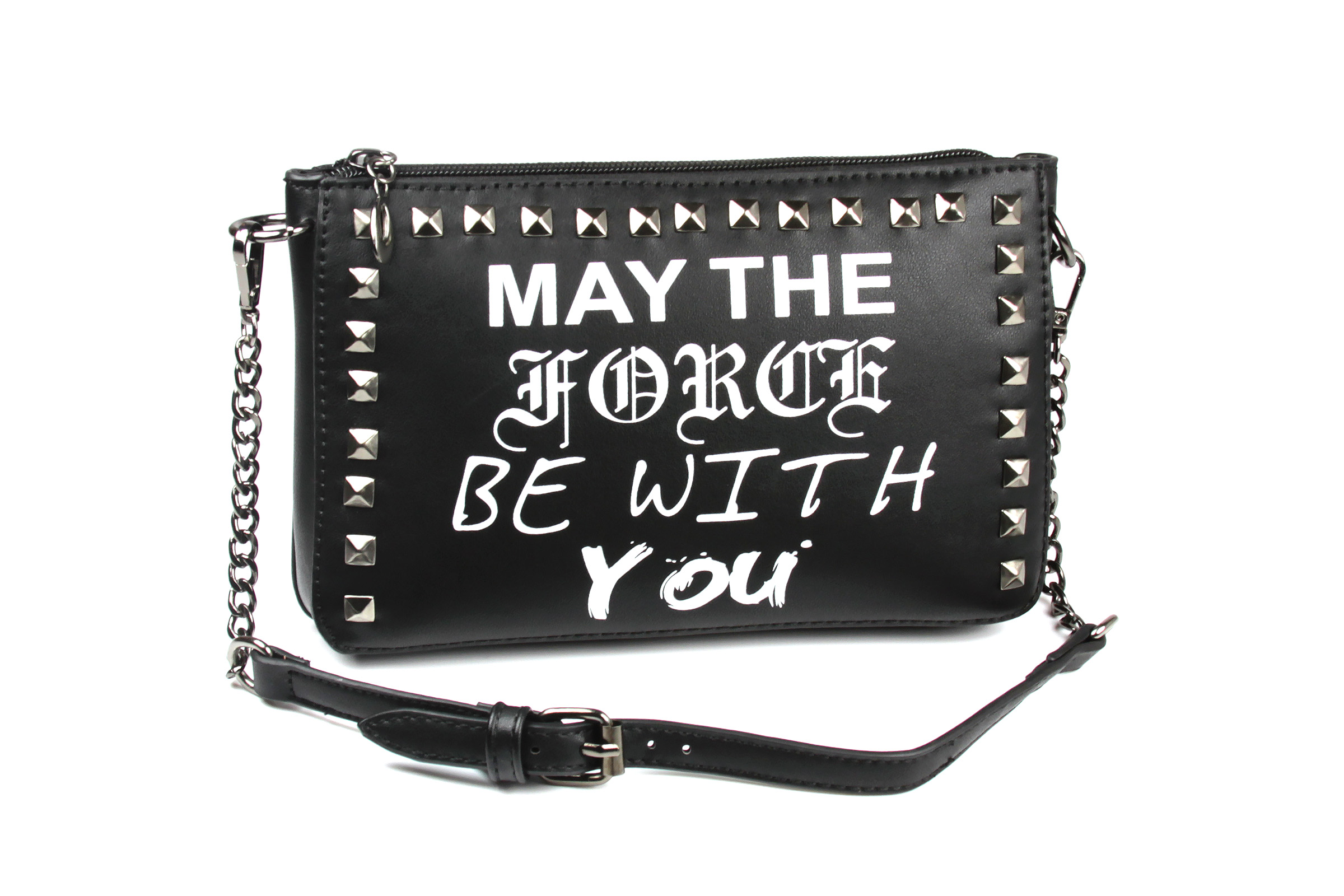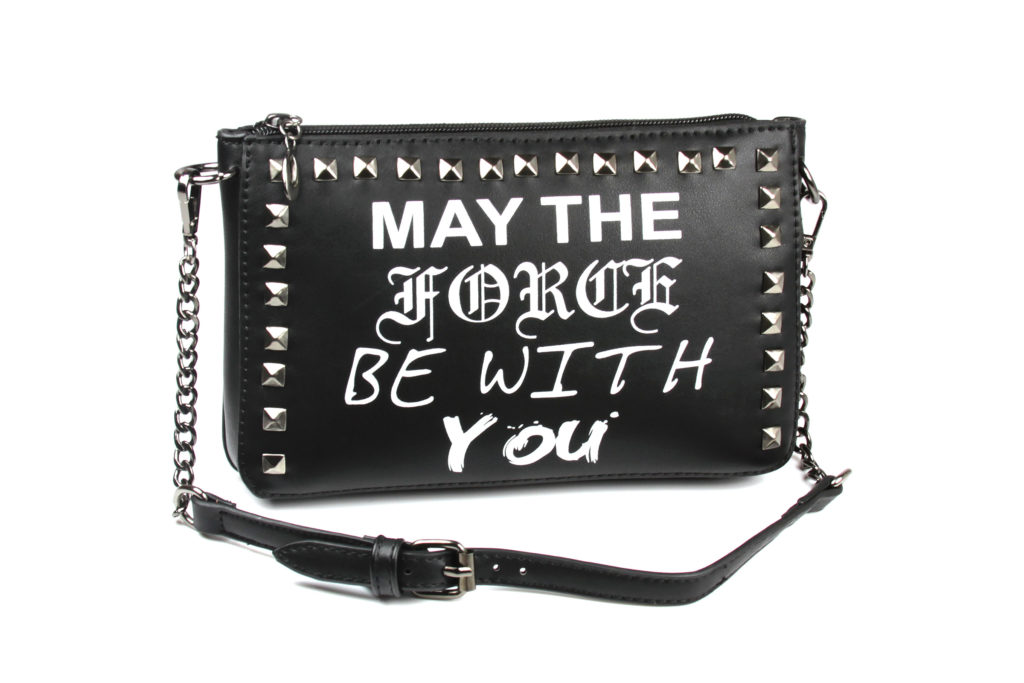 I am always looking for unique and interesting Star Wars fashion items to add to my wardrobe, so I was instantly drawn to this MTFBWY studded purse. Made by Concept One Accessories, the black faux leather purse features the phrase 'May The Force Be With You' printed on the front, surrounded by metal pyramid studs. I love the punk-inspired style, it looks like an custom item.
To read more about this purse, check out my full review at The Kessel Runway.