Star Wars Opening Crawl Rug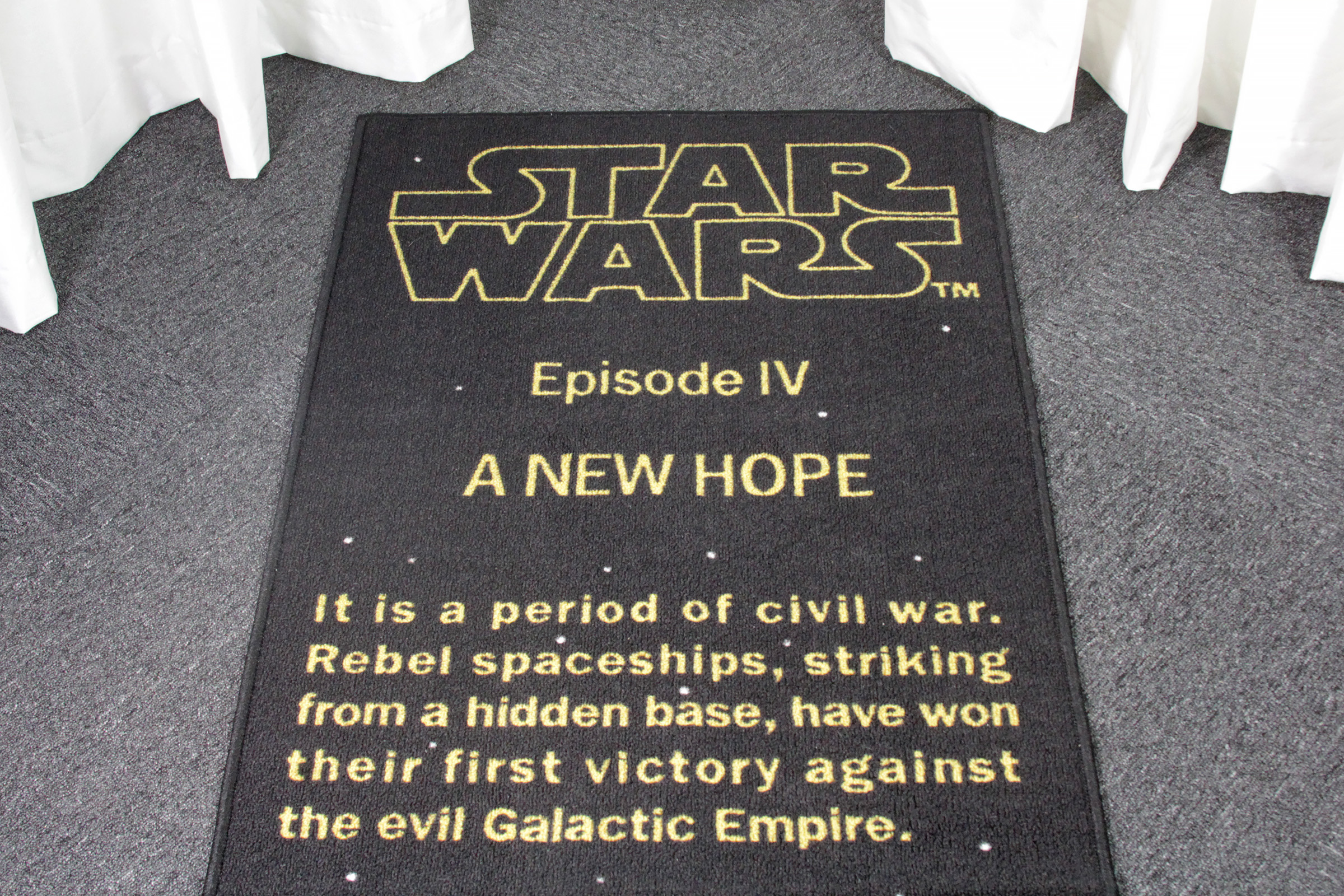 There are a number of different scenes and aspects of the 1977 Star Wars movie that can be considered iconic… high among them is the opening crawl, which set the precedent for all Star Wars Saga movies thereafter. This fantastic Star Wars Episode IV opening crawl rug recreates the feel of the movie that started it all, with the classic logo in yellow, strongly contrasting against the black star-scape of deep space. We acquired this rug, made by UKONIC from online retailer Zavvi.
The rug is nearly 2m long (77 inches) and 66cm wide (26 inches) so is great for a hallway, or a Star Wars collectibles display room. We have a few Star Wars rugs in our house, but this one is particularly eye catching in its simplicity.