Star Wars Rebels Autographs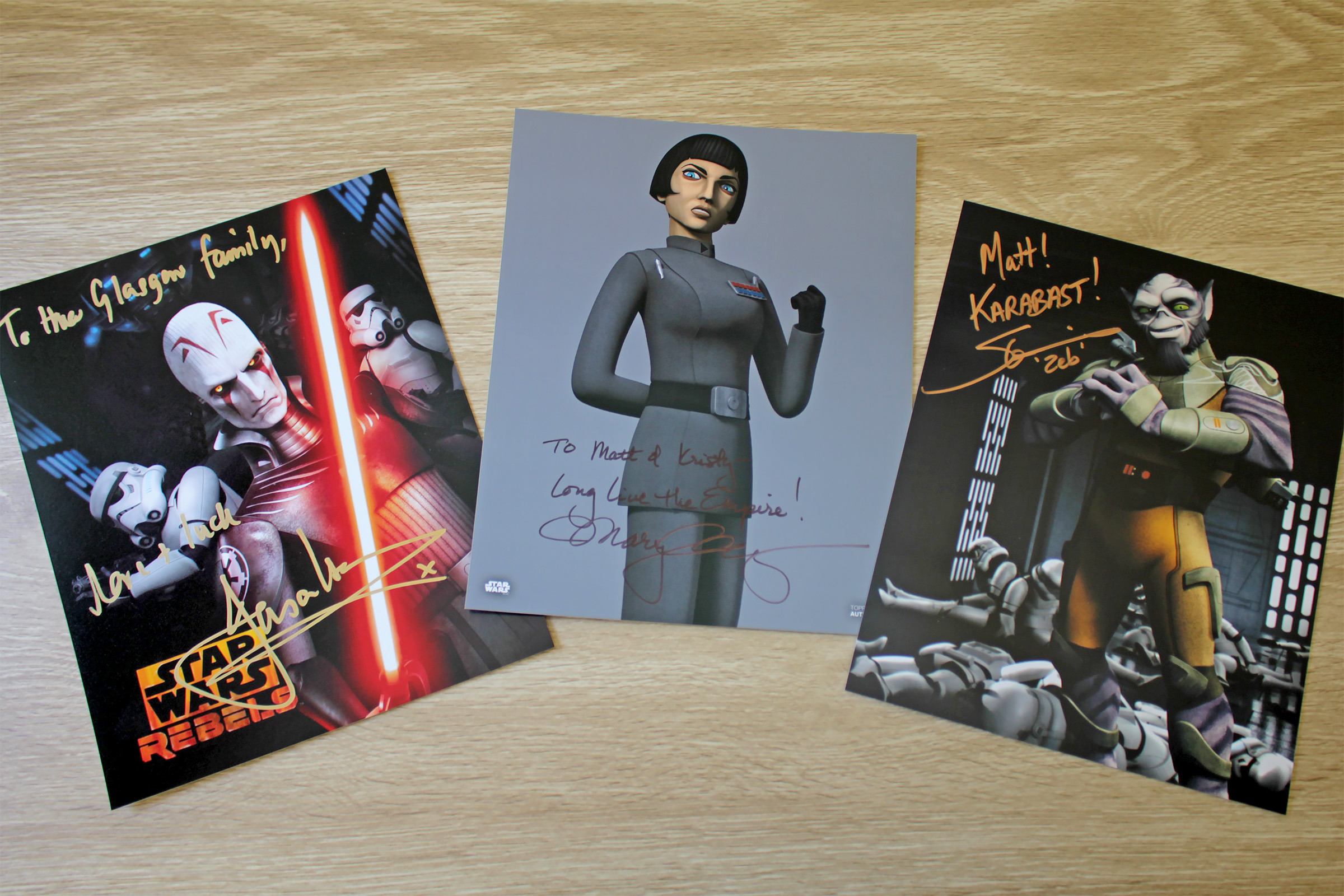 To celebrate the animated series Star Wars Rebels, fans have designated today, 5th March (in the US), as #RebelsRemembered Day, in honor of the day the last episode aired in 2018. To celebrate #RebelsRemembered I'm taking a look at the Star Wars Rebels content in a collecting hobby we really enjoy – autographs.
Back in 2019, our local Armageddon Expo convention in Auckland, NZ, hosted four Star Wars voice actors – that coincidently all provided voices for Star Wars Rebels! It was so exciting to see Steve Blum, Mary Elizabeth McGlynn, Jason Isaacs, and Sam Witwer all at our local event. We are not able to attend overseas conventions as often as we would like, so it's fantastic when Star Wars actors visit New Zealand conventions, and we definitely take the opportunity to see their panels, and meet them while getting an autograph!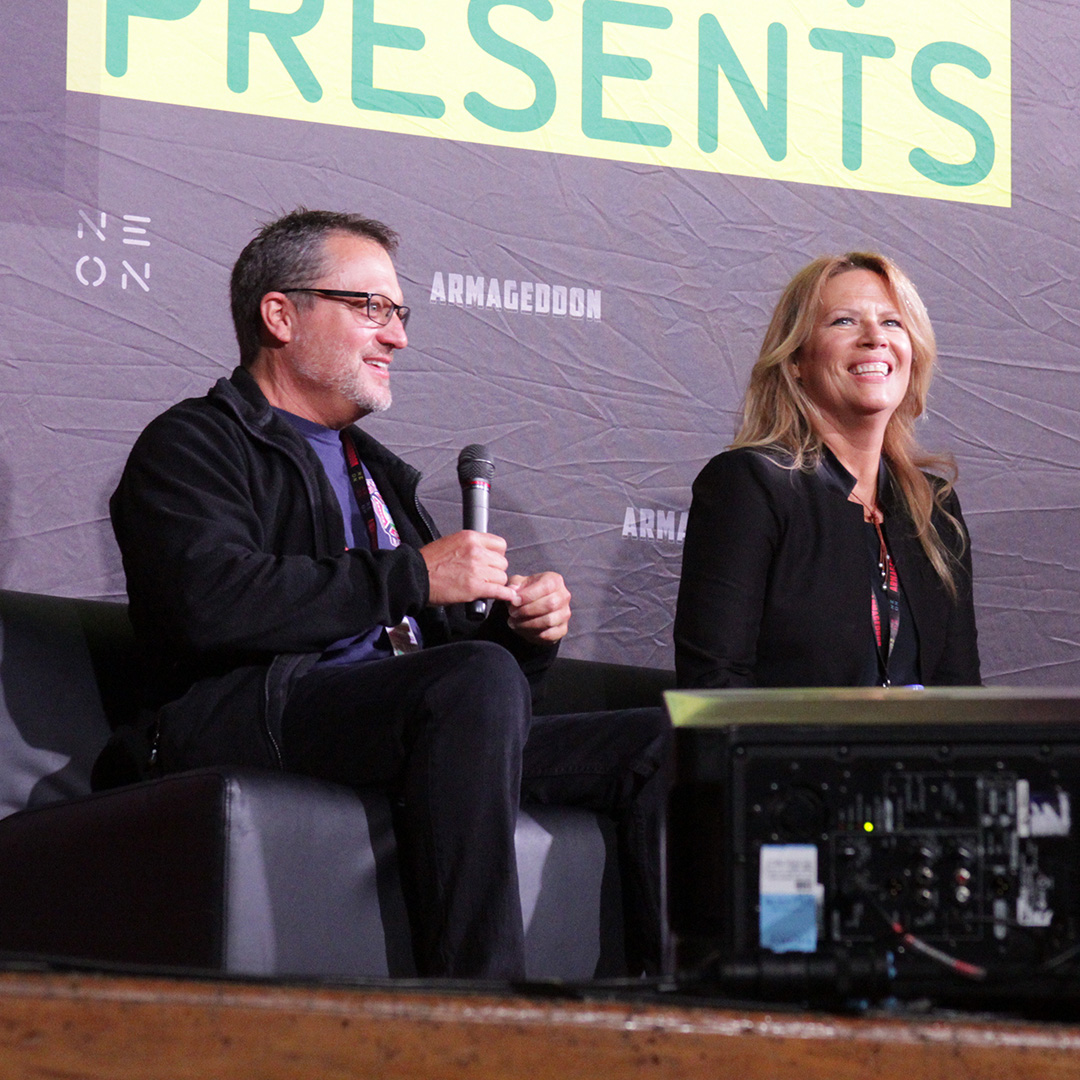 Steve Blum – is most well known to Star Wars fans as Zeb Orrelios in Star Wars Rebels, but also voices a number of other characters within that show. Blum has made significant contributions to the Star Wars: The Old Republic MMO game (Andronikos Revel, Baron Deathmark, and more), and did additional dialogue recordings for stormtroopers in Rogue One: A Star Wars Story.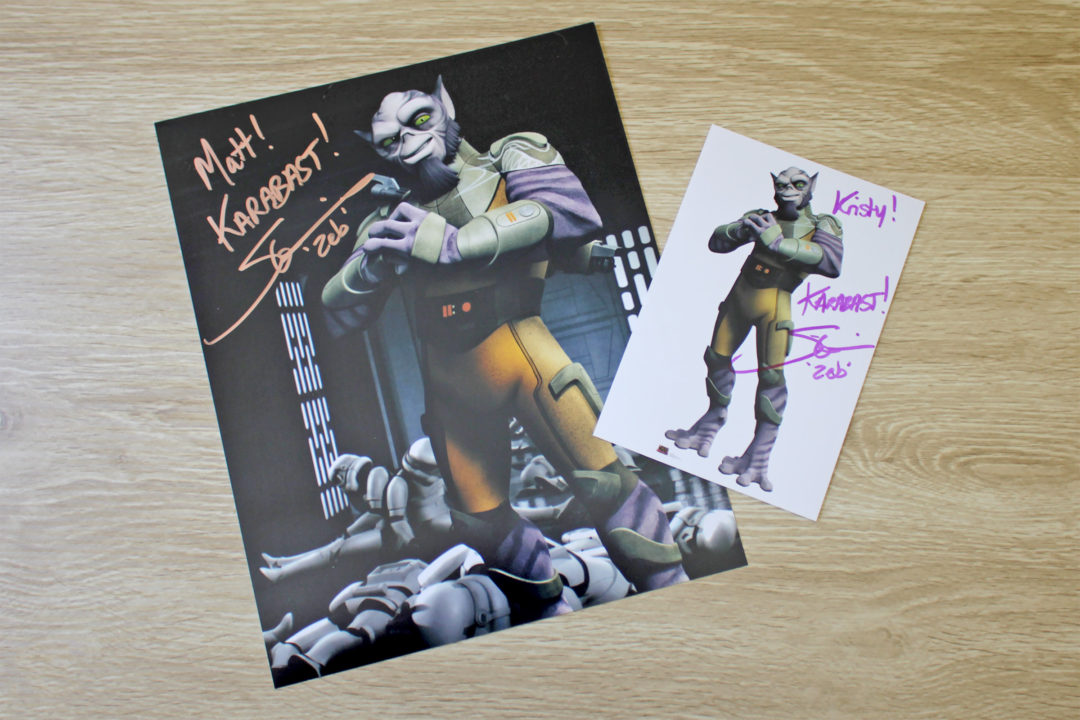 Mary Elizabeth McGlynn – voices Governor Arihnda Pryce in Rebels, but is also notably a voice director for Star Wars: Resistance.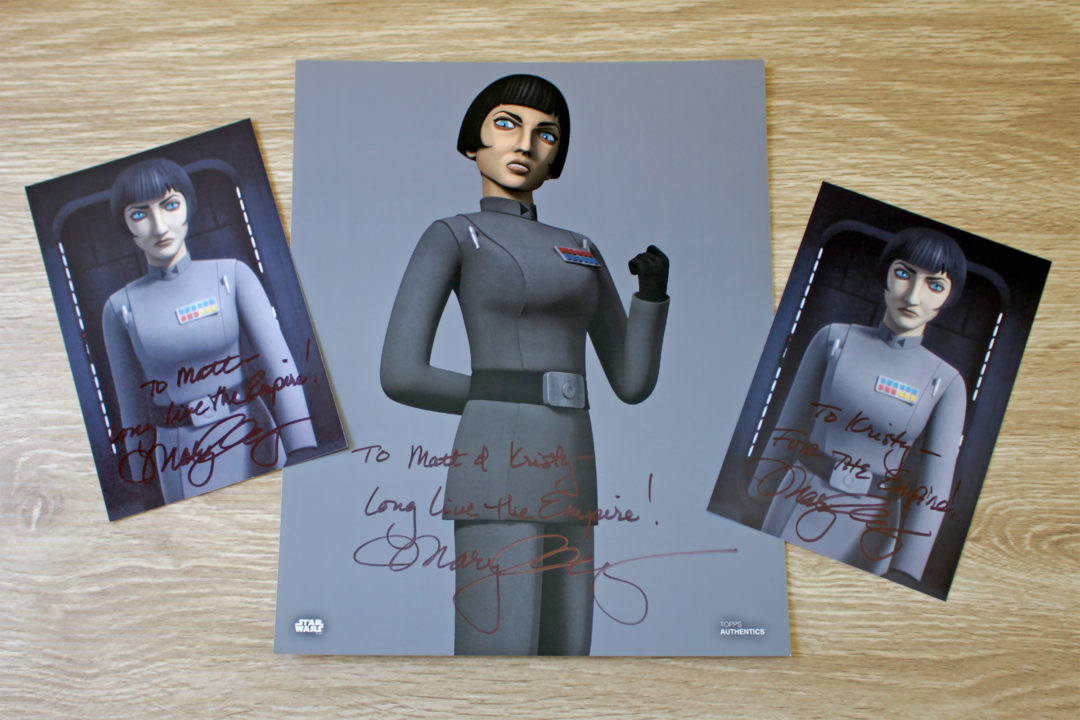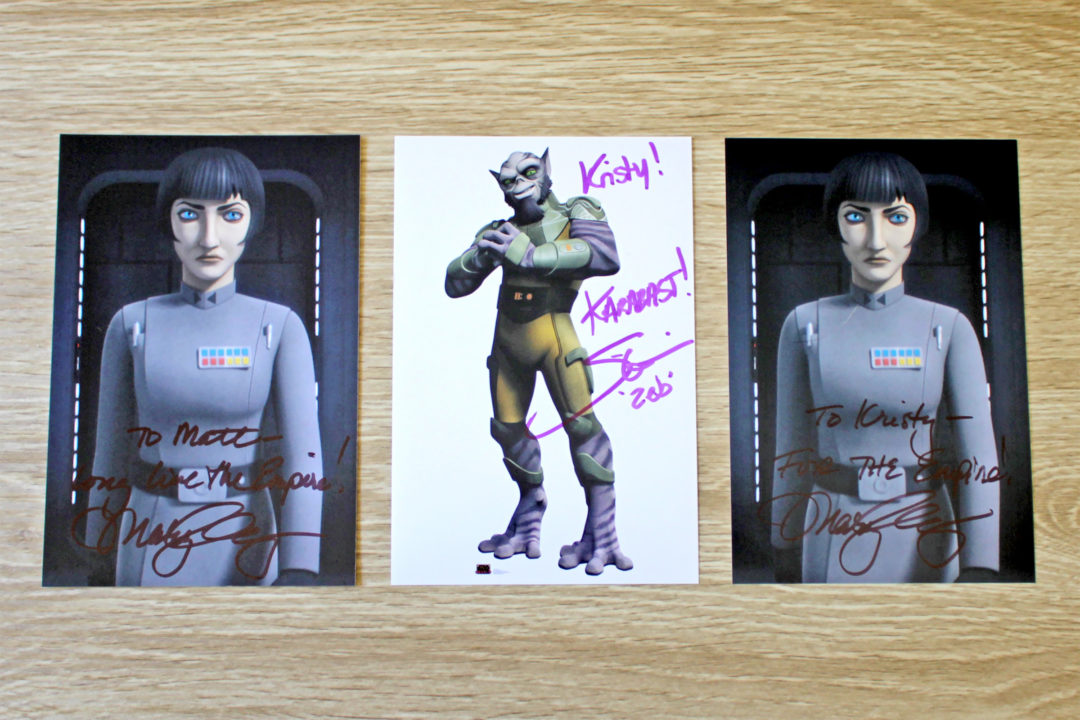 Jason Isaacs – has a huge filmography behind him (including Harry Potter and Star Trek: Discovery). His contribution to Star Wars is as the voice of The Grand Inquisitor in Star Wars Rebels.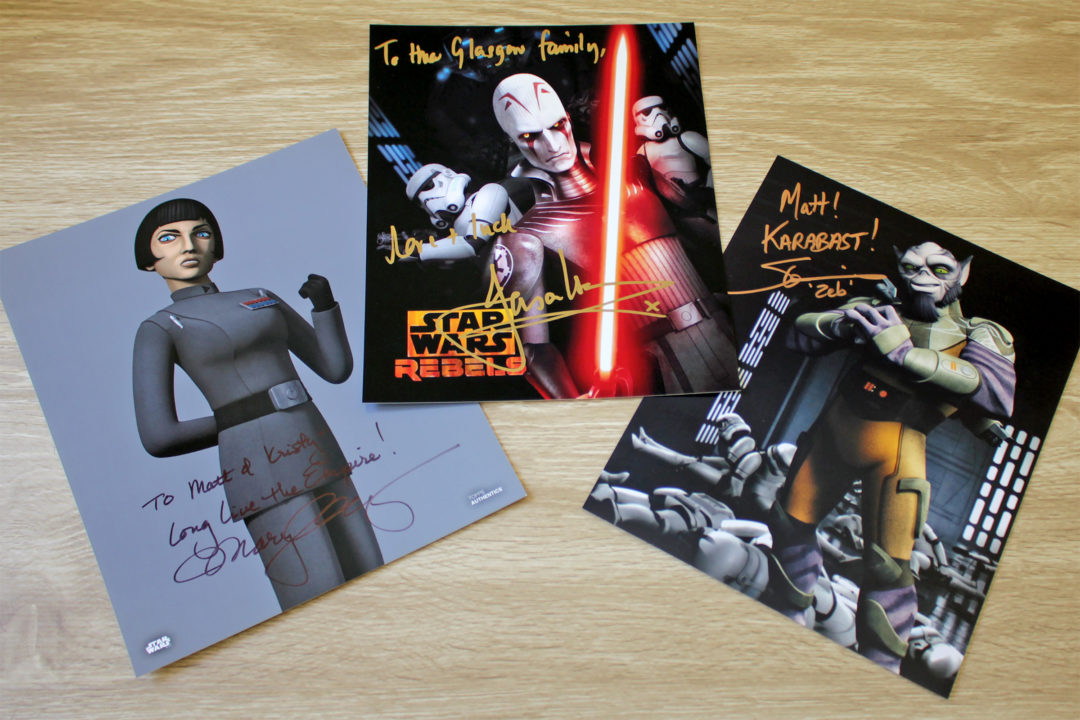 For our Sam Witwer autograph, it was a tough choice trying to decide which image to choose, but in the end we went with Darth Maul from The Clone Wars, so technically it's not Rebels, but since it's the same voice actor/character, I thought I'd include it here as well.
Sam Witwer – has a long list of roles in various Star Wars materials, headlined by Darth Maul in The Clone Wars, Rebels, and Solo: A Star Wars Story, and Starkiller in The Force Unleashed (I & II). Witwer also provided the motion capture performance for his character in The Force Unleashed games. He has also provided the voices of Star Wars characters in Resistance (Hugh Sion), Secrets of the Empire, Battlefront (Emperor Palpatine), Lego Star Wars: The Force Awakens, Disney Infinity, and Kinect Star Wars.
Of course we hope to add more Star Wars Rebels voice actors to our autograph collection, but it's a great start. It was such a pleasure to meet these four actors in person, they were absolutely lovely to talk to.
We'll be celebrating #RebelsRemembered all day with more Rebels from our Star Wars hobbies and collections – check out other posts here