Star Wars Rebels in SWGOH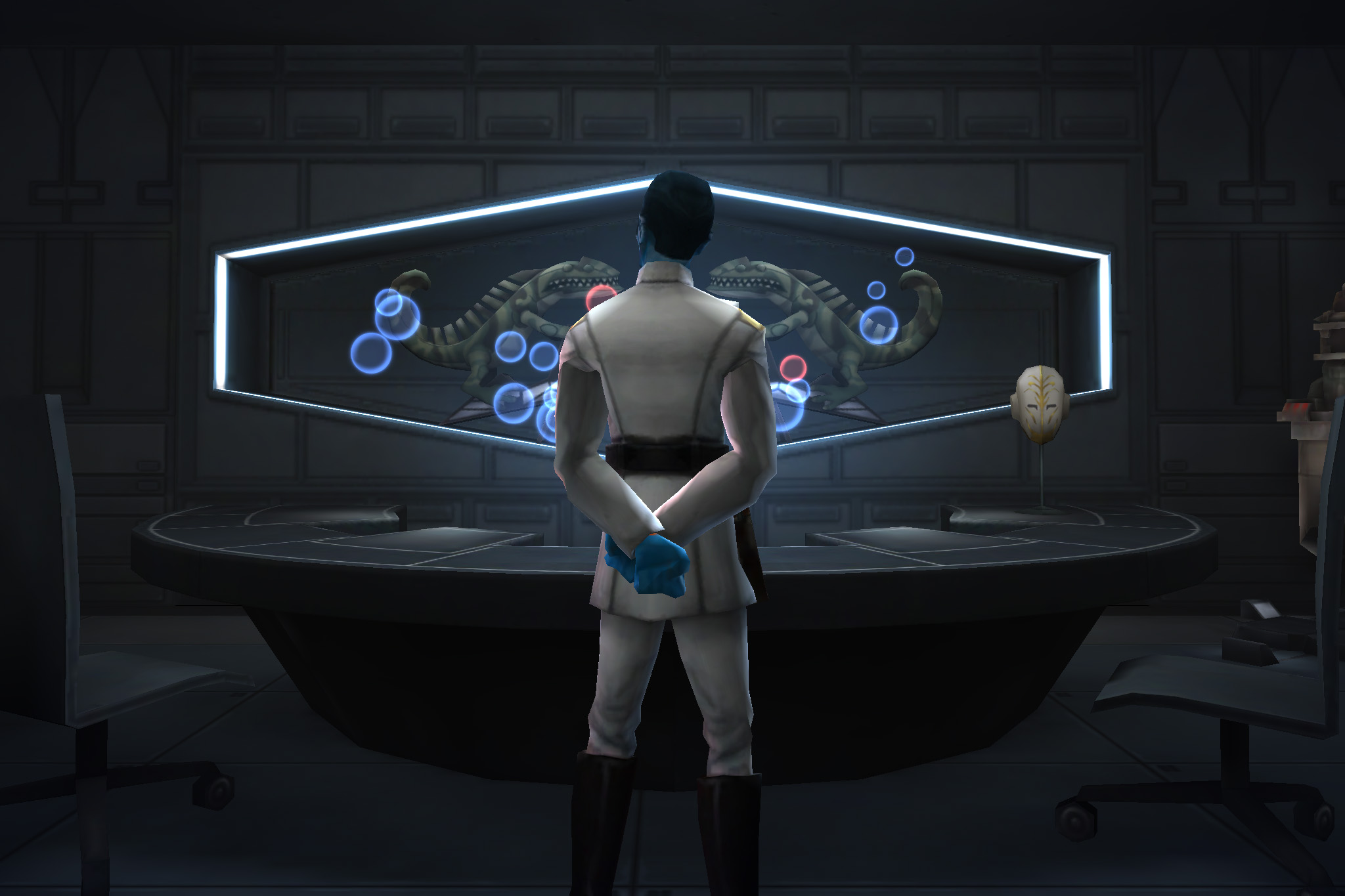 To celebrate the animated series Star Wars Rebels, fans have designated today, 5th March, as #RebelsRemembered Day, in honor of the day the last episode aired in 2018. To celebrate #RebelsRemembered I'm taking a look at the Star Wars Rebels content in a game I play daily – Star Wars Galaxy Of Heroes.
Star Wars Galaxy Of Heroes (SWGOH) is an app game where you can collect Star Wars characters and and battle them against in-game challenges and also other players. As as long time SWGOH player (since the game launched in late 2015), I was so excited to see the entire Phoenix Squadron join the game in 2017 –
Hera Syndulla – added 9th March 2017
Chopper – added 9th March 2017
Kanan Jarrus – added 16th March 2017
Garazeb "Zeb" Orrelios – added 23rd March 2017
Ezra Bridger – added 30th March 2017
Sabine Wren – added 6th April 2017
Ahsoka Tano (Fulcrum) – added 2nd June 2017
Grand Admiral Thrawn – added 15th June 2017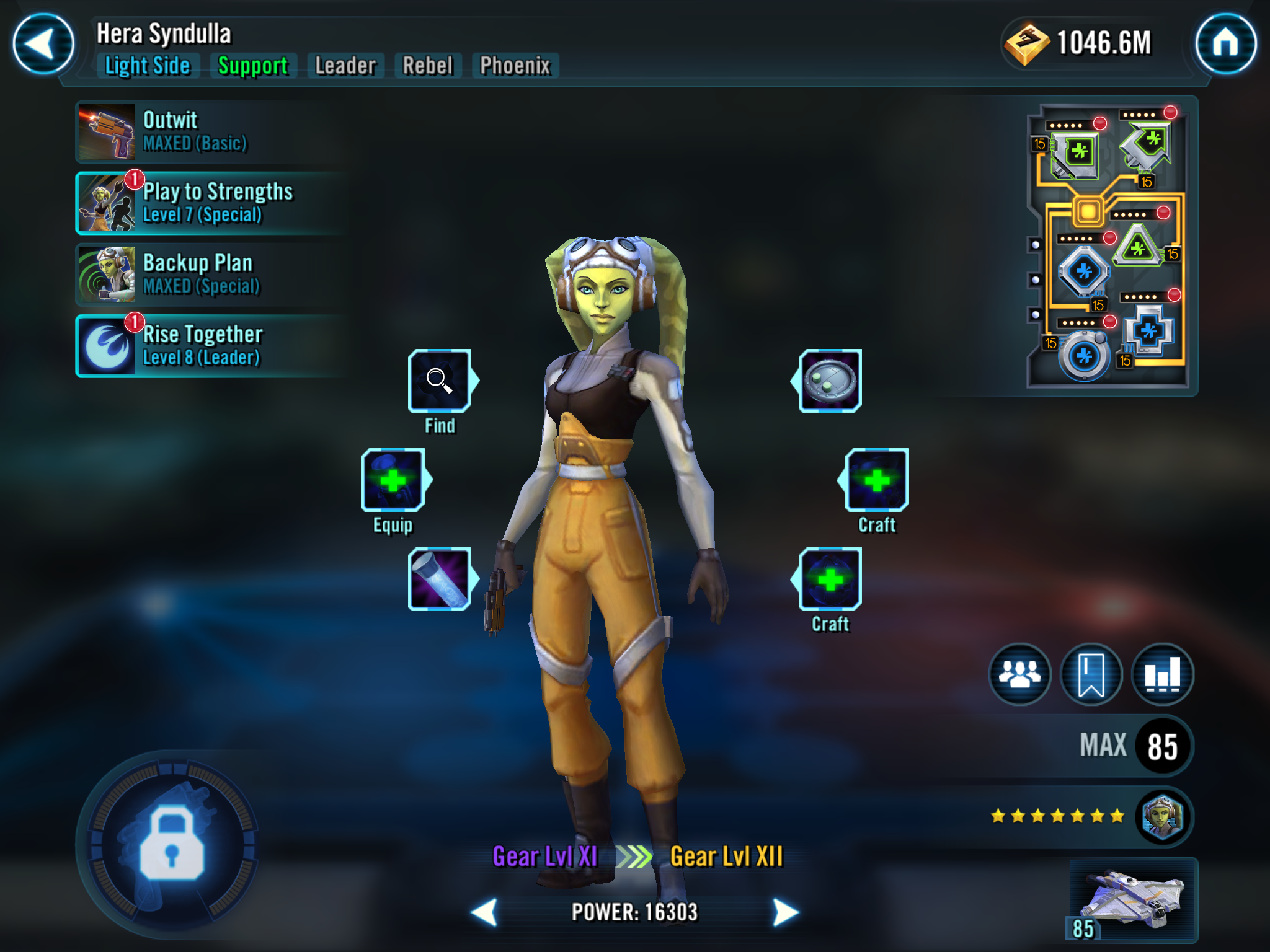 While my Rebels line-up are not the highest geared characters in my roster, I do still use them often. Fulcrum Ahsoka works well in Rebel-themed teams, and Grand Admiral Thrawn is an absolutely must-have character, a powerful addition to Empire teams. With the new game emphasis on Grand Arena, I definitely need to gear this team up so I've got them at the ready – fingers crossed for a new omega ability for one of them, Hera maybe?
A great in-game event is the Artist Of War legendary event, where you use the Phoenix squad characters to defeat and then unlock Grand Admiral Thrawn. I remember how hard this was back when it launched in 2017! It took careful strategy to beat him, which was only fitting of course.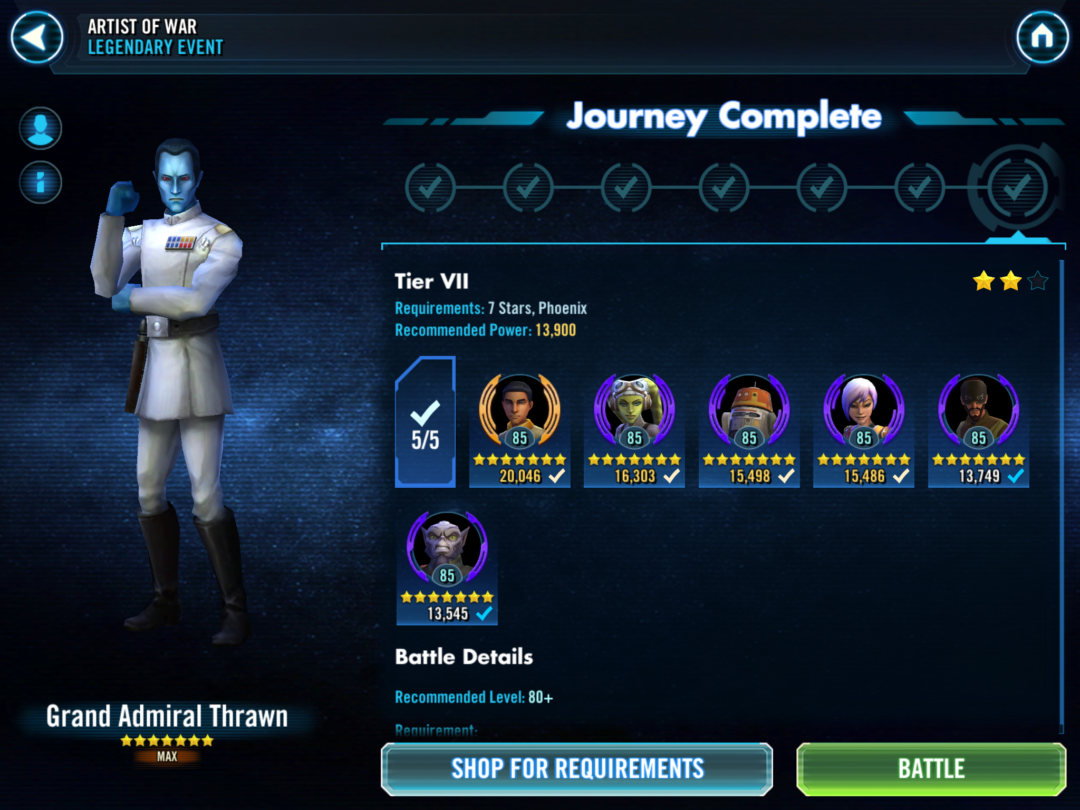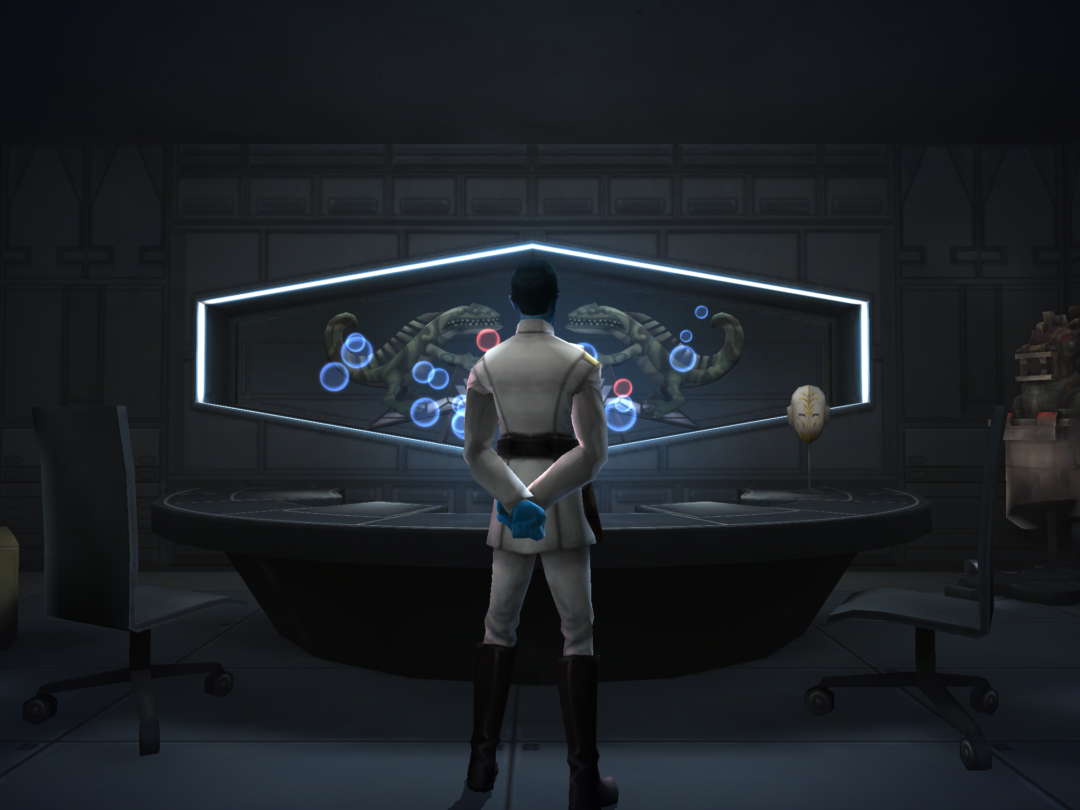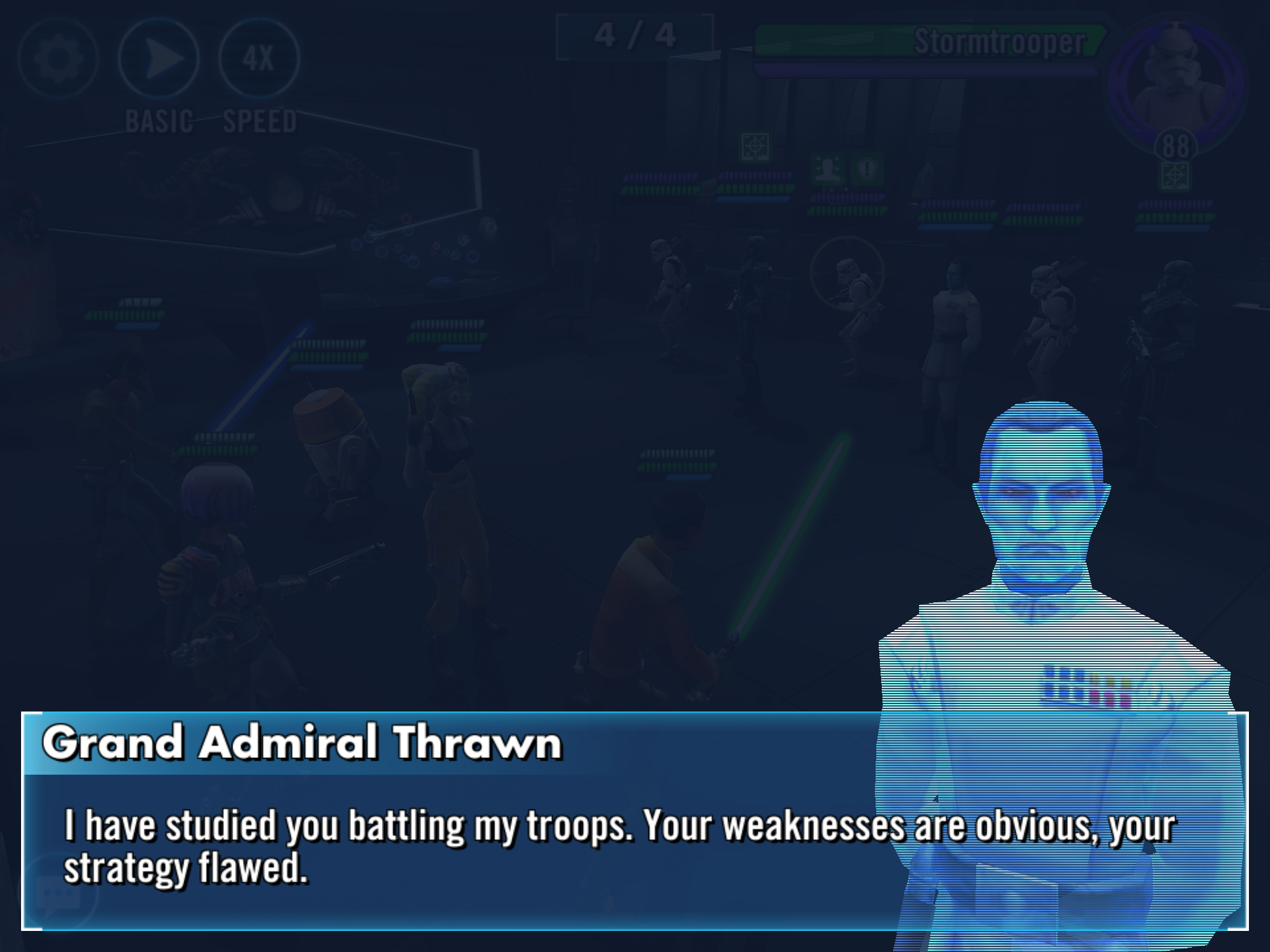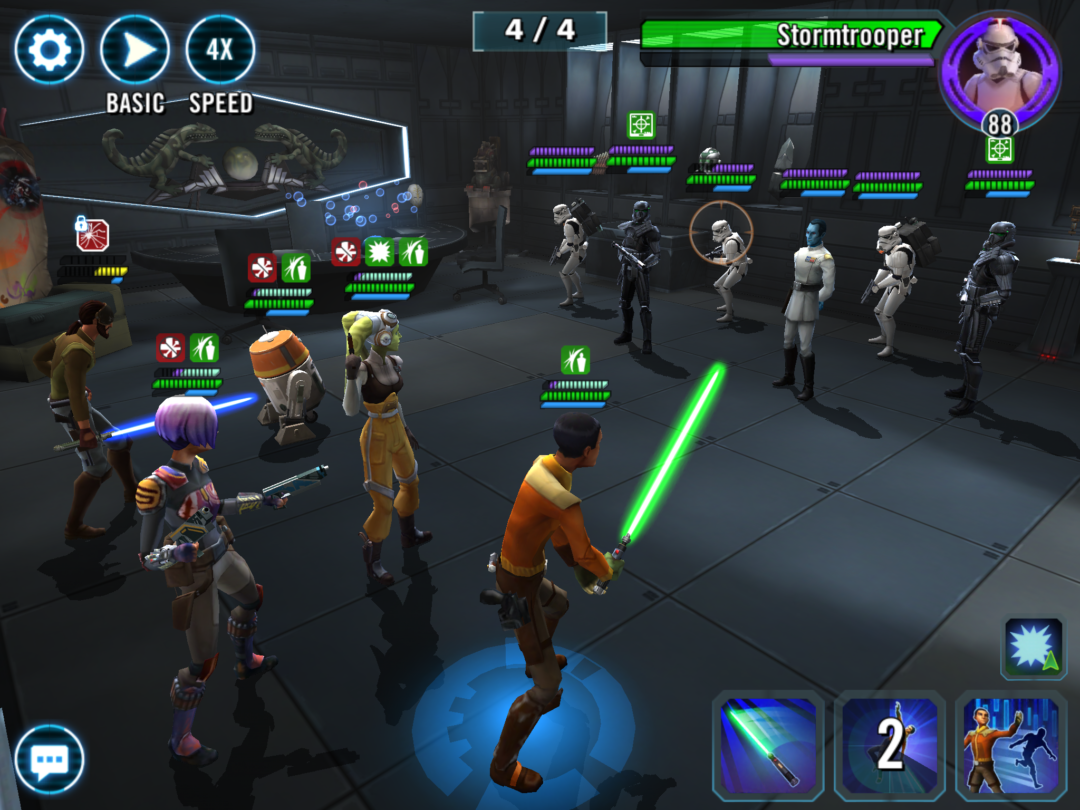 As well as characters from Rebels, SWGOH also has some ships too! The Ghost and Phantom II are available in-game, as well as Thrawn's flagship Chimaera. The Phantom II is in my current main ship team, and Chimaera is great for the fleet section in Territory War.
Ghost – added 13th April 2017
Phantom II – added 13th April 2017
Chimaera – added 9th October 2017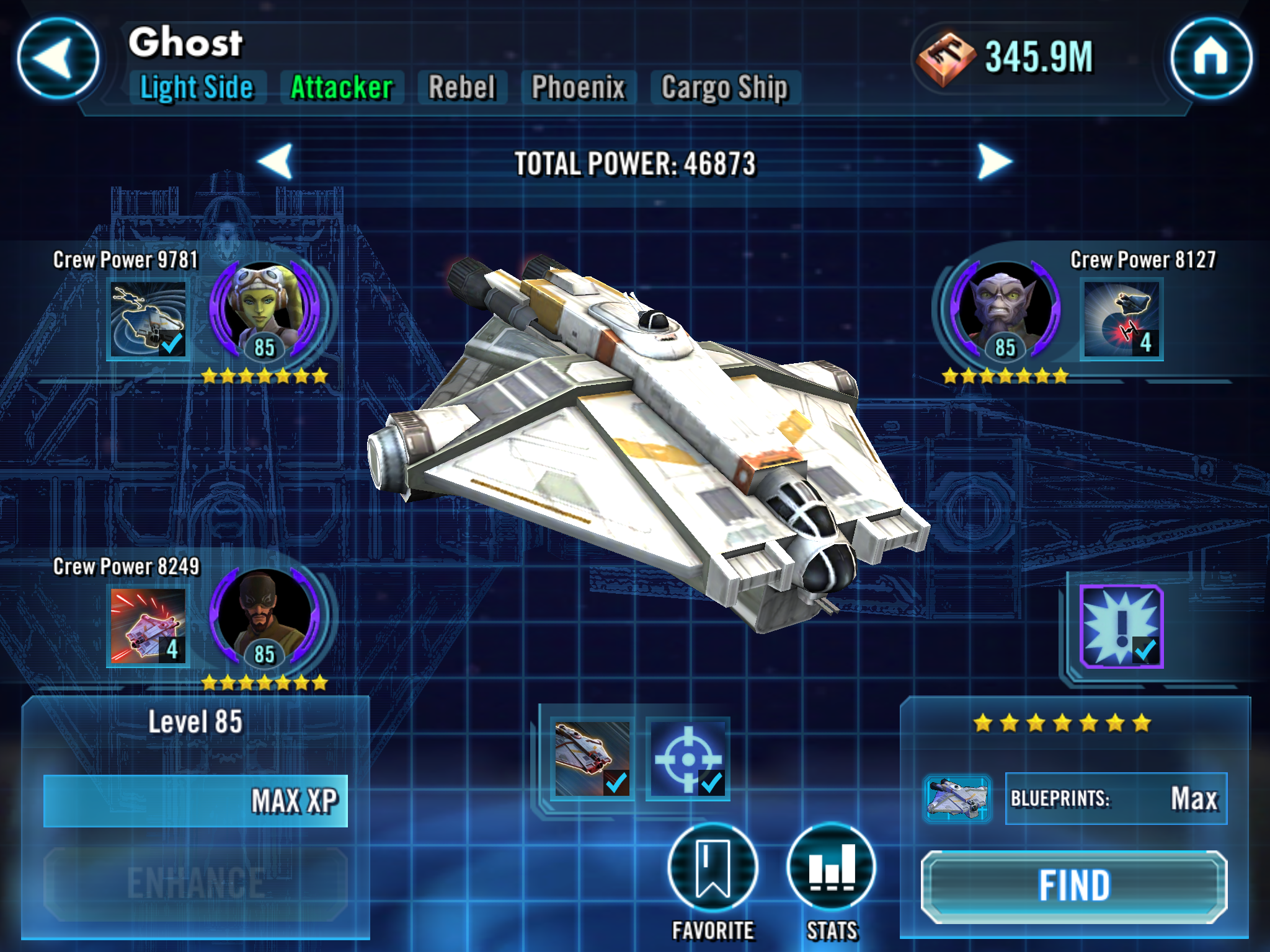 SWGOH is a game I play daily – it's free to play and available for both iOS and Android, so definitely check it out if you're looking for some Star Wars action on your mobile device!
We'll be celebrating #RebelsRemembered all day with more Rebels from our Star Wars hobbies and collections – check out other posts here