Stormtrooper & BB-8 Drink Bottles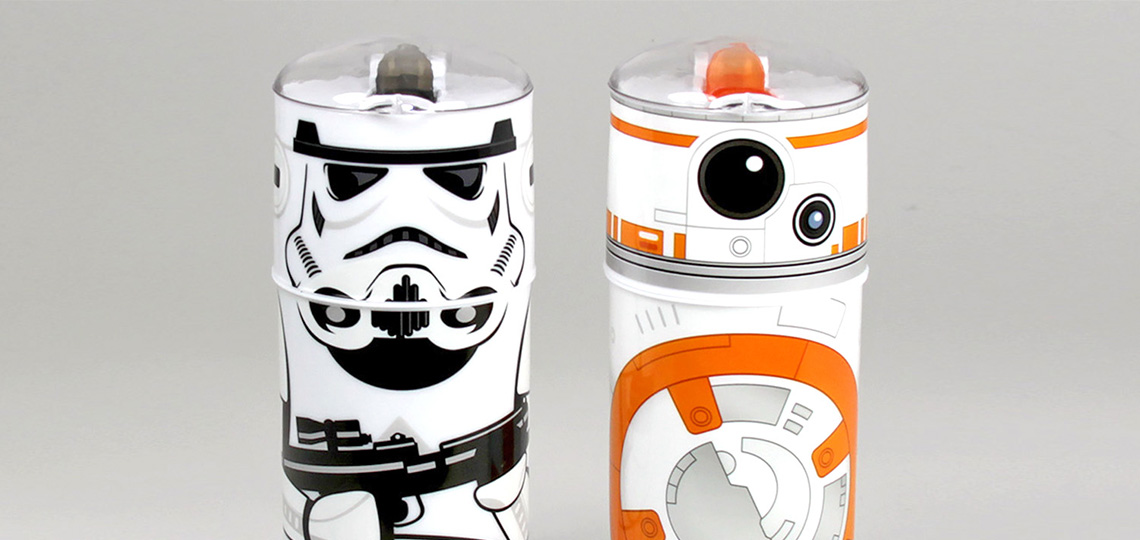 As usual, our local stores stocked a variety of Star Wars chocolate products for Easter earlier this year, and like always, we picked up a few. Usually the Star Wars Easter sets consist of a mug and chocolate eggs, but we already have more mugs than we could use, so it was fun to find something a little different this year – drink bottles!
These two Star Wars drink bottles came with chocolate Easter eggs inside. These drink bottles were really useful for my trip to Celebration Chicago – I carried my trusty Star Wars drink bottles everywhere, and filled them up at the drink fountains around the convention centre.
Not that we need to find a practical use for our Star Wars Easter goods, but it was fun that this year's items were put to good use! They've turned into souvenirs of sorts, as every time I look at them I remember Celebration Chicago. They might have been cheap, but they never leaked!
Read more on the SWNZ, Star Wars New Zealand website.