SuperBitz Princess Leia Plush Figure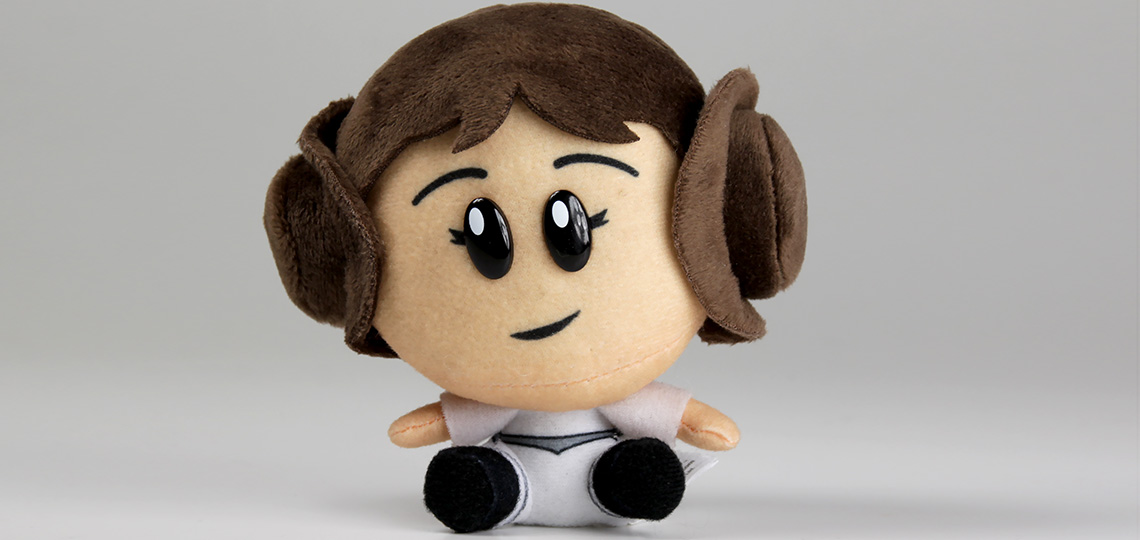 This cute little Princess Leia plush popped up during an Amazon search for something else, but the adorable face jumped out at me straight away and I added it to my wish list straight away – and she soon jumped into my next order.
Made by Se7en20 (Seven 20), this SuperBitz Star Wars plush figure features Princess Leia in her classic A New Hope white dress and hair buns. This plush figure measures approximately 11cm tall, a size that fits well alongside my Star Wars Funko Pop! Vinyls and Hallmark Itty Bittys plush figures.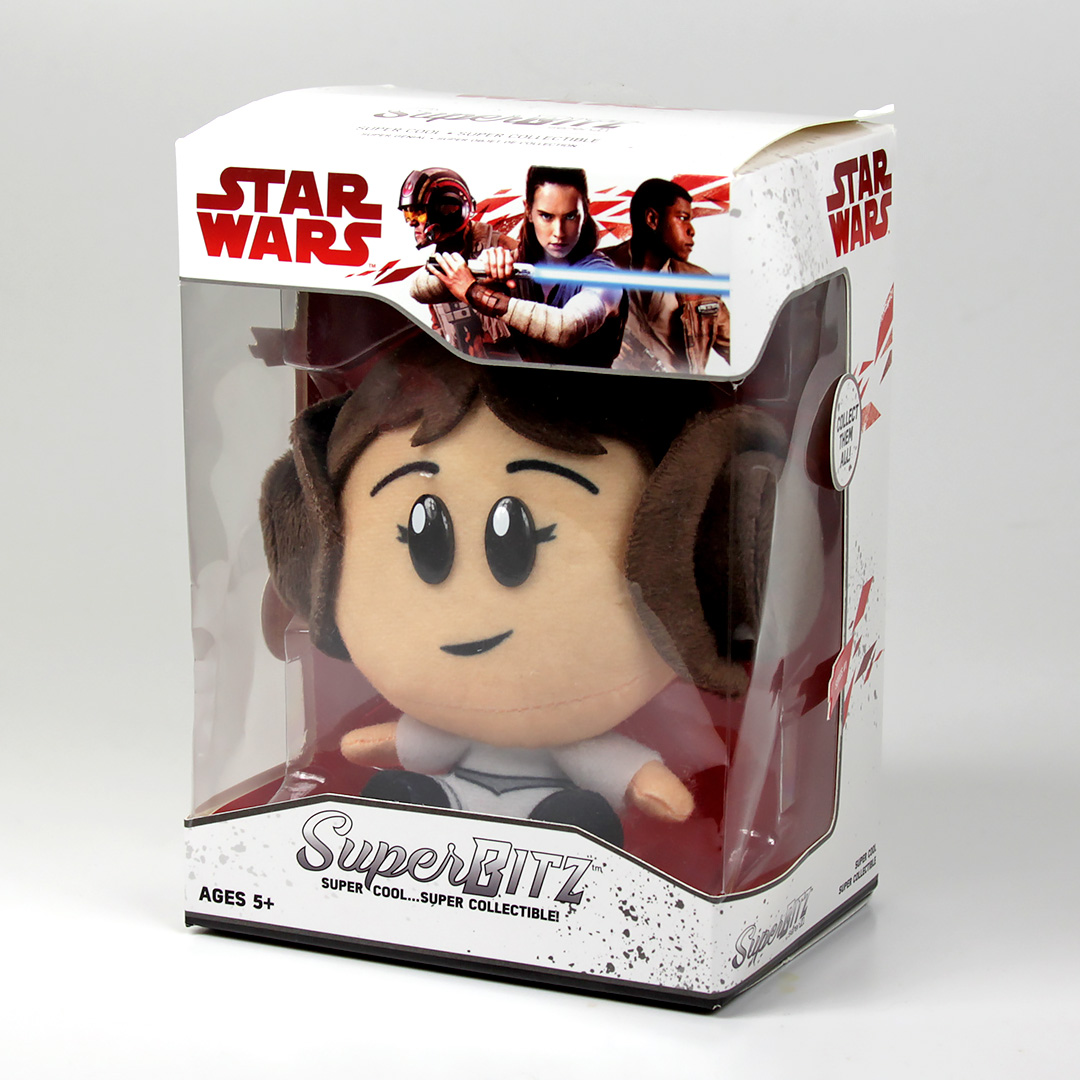 The plush figure is sewn in a sitting position, so she displays well. The figure is completely plush, with printed details for the belt and face – with plastic eyes that really add to the personality of the design.
The style reminds me of the Funko Fabrikations Princess Leia figure – though this plush actually has a more classic 'Funko' style than the actual Funko plush figure!
While I usually jump at just about any Princess Leia collectible, this SuperBitz plush really grabbed my attention. The style is just so cute and the details are well done. I would love to see more of my favourite Star Wars characters released in this line!